Gtechniq C4: How To Permanently Restore Plastic Trim
It's an aspect of car detailing which can really take the final finish of a vehicle to the next level. You may well have the paintwork, glass and wheels all looking beautifully clean and protected, but plastic trim can often need its very own attention. Gtechniq C4 is one of the go-to products for plastic trim in need of some love and in Joe Huntley's latest YouTube video, he shows you exactly how you can prepare surfaces ready for a coating of this super-effective product.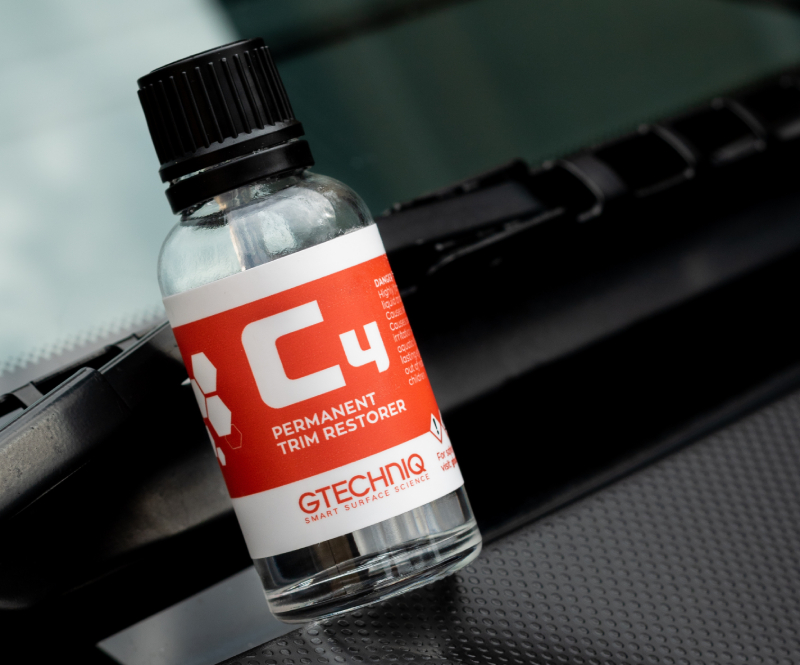 The subject of this detailing video is a classic Porsche Boxster and pretty much all of the trim in question was in desperate need of some refurbishment. Wing mirror surrounds, window trim, engine bay, wipers etc all providing the perfect opportunity to showcase exactly why Gtechniq C4 is quite the step up from most trim restoration products.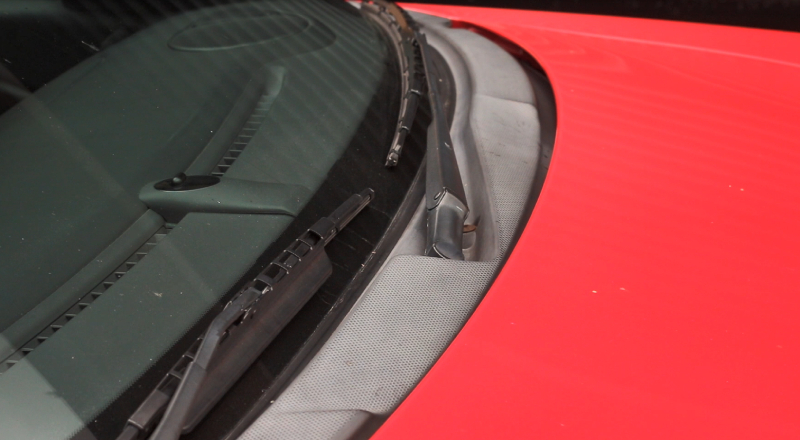 Gtechniq C4 – Unrivalled Durability
Assuming the necessary preparation is undertaken before applying Gtechniq C4, you can achieve up to 2 years durability on all surfaces it has been applied to. The thin, clear film quickly transforms the look of tired trim and once fully cured will not leave behind any form of sticky residue or gloss.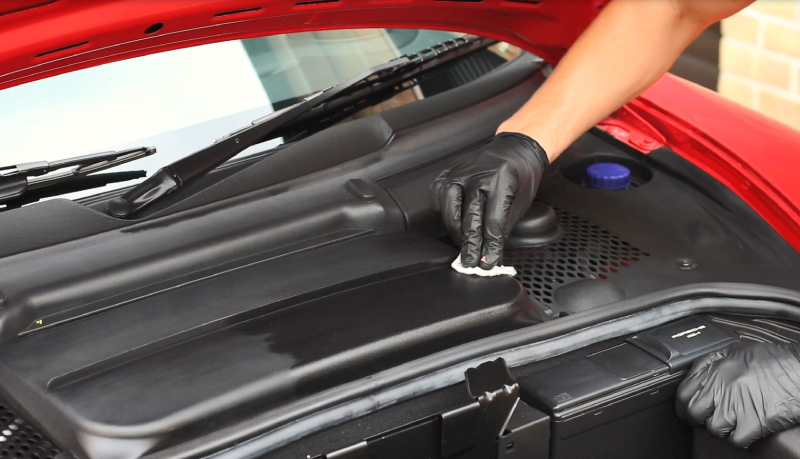 This sure is a satisfying watch, but don't just take our word for it. Check out Joe's full video below and then why not give it a try yourself if you've got a car of your own that needs some attention? Product links can be found below.
Gtechniq C4 Permanent Trim Restorer | How to Permanently Restore Plastic Trim | Porsche Boxster Detailing
Gtechniq Panel Wipe From £8.95
For any sealant to form chemical bonds effectively it must have a perfectly clean panel, free from any polish or silicon residues.
Panel Wipe blends pure alcohols with aromatic solvents to dissolve any polish residues and 'flash' off, to leave a completely decontaminated surface. Panel Wipe should be used before applying EXO, EXO v2, C1 Crystal Lacquer and any other sealant that forms a chemical bond with paintwork.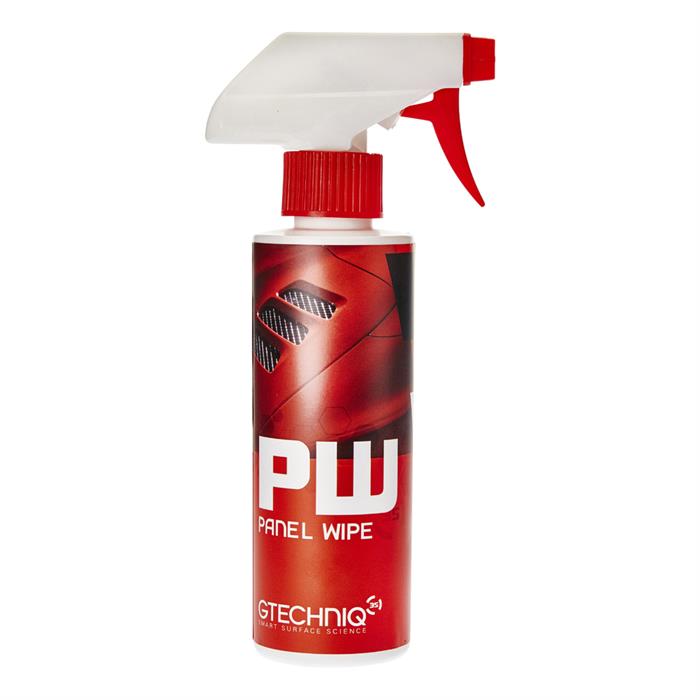 Easy to use car detailing preparation product
Effectively removes all polish residue
Simple to 'flash off'
Prepares surfaces for superior bonding of sealants
Free from fragrance & colour
Gtechniq C4 Permanent Trim Restorer From £22.50
C4 Permanent Trim Restorer restores trim to an 'as new' condition without altering gloss level. Strong UV absorption filter and chemical bond ensures maximum durability with a single application typically maintaining a flawless finish for up to two years!
C4 uses a covalent or chemical bond to actually become an extension of the plastic molecule it's protecting. C4 actually swaps part of its molecular structure with the surface molecules of your car's trim to provide a protective coating of unparalleled durability.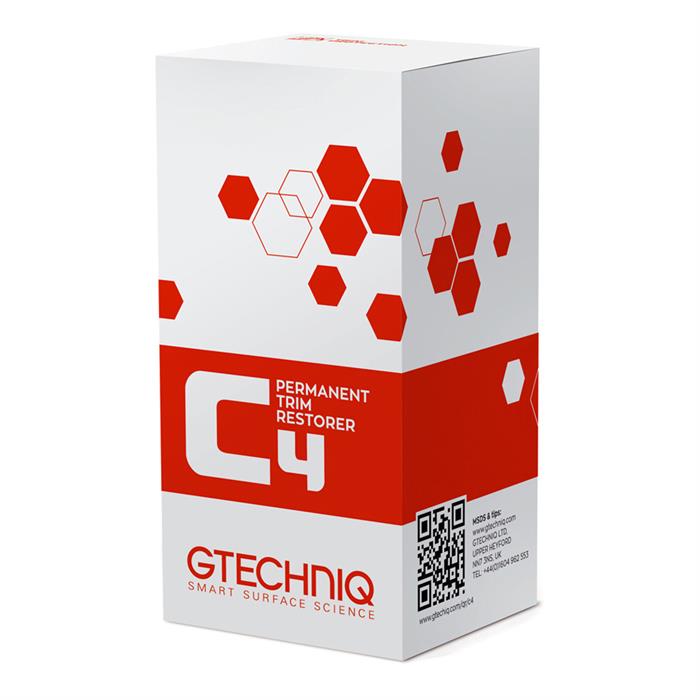 Provides thin clear film – does not add sticky gloss
Restores all but the most faded trim to 'as new'
Suitable for use on the trim found on bumpers, windows, wing mirrors, doors, mud-flaps, engine bays etc
One application can last up to 2 years
Use on correctly prepared surfaces for maximum benefit
UF Microfibre Buffing Fleece X 6 £10.95
Microfibre cloths are a vital detailing commodity. The UF Non-Scratch microfibre cloths have a 300gsm weight composed of a genuine 30% polyamide, so will not introduce scratches or marring to even the softest of paint finishes. The other 70% is polyester for high strength and durability. As a result, these high-quality microfibres are the ideal all-purpose cloths for the busy detailer and the car care enthusiast alike.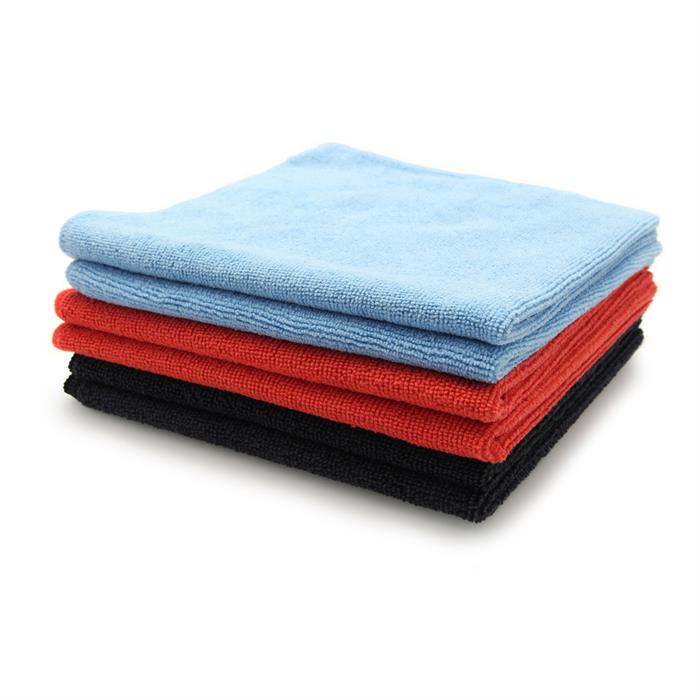 Removing polishes
Buffing waxes & sealants
Buffing quick detailers
Glass cleaning
Drying
Available in 3 colours
Visit Ultimate Finish for the best car care and detailing products from around the globe!
Have a question on any of our products? Email sales@theultimatefinish.co.uk or call 01474 360 360.
Our team is on hand, Monday to Friday, 8am-5pm.