Auto Finesse Arrives At UF – Inspiring A Chat With James Batty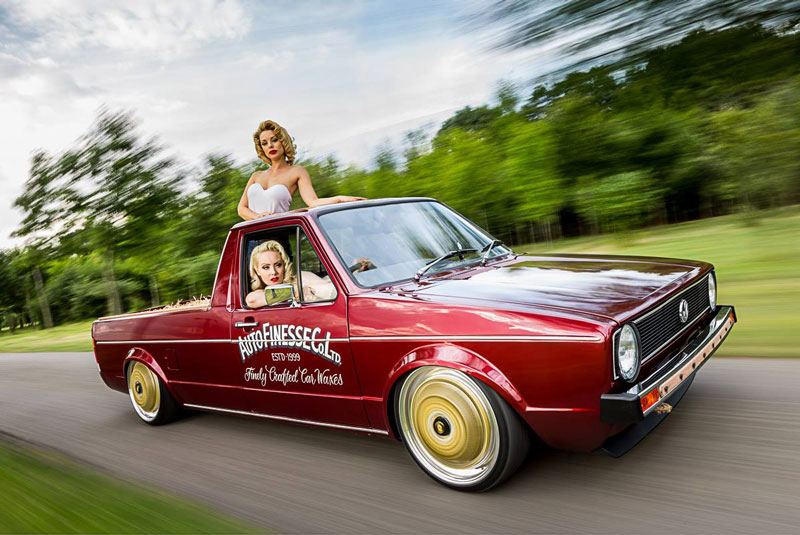 Auto Finesse has seen a steady rise in popularity since its inception in 2010. With its eye-catching packaging and the tag line 'the art of detailing' it's easy to see why the range has caught on with professionals and enthusiasts alike. UF recently caught up with Auto Finesse Managing Director, James Batty as he was preparing for Waxstock.
UF: Thanks for taking the time to talk to us today James when you must be busy preparing for Waxstock.
JB: Not a problem at all. It's a busy time of year for us that's for sure, we're doing a show every weekend at the moment so things are pretty hectic.
UF: Shows are a big part of your schedule then James?
JB: Particularly during the summer, yes. We're lucky as a lot of the scene is centred around the Midlands and as we're based in Hertfordshire they're easy for us to get to, but we also attend shows all over Europe, including Belgium, Holland, Germany, France and Poland. And of course there's SEMA in November which is pretty amazing!
UF: Why so many shows?
JB: It's a great way to connect on a very real level with our customers. We're keen to show that Auto Finesse is a down-to-earth product aimed at everyday people who love their cars. Getting out and meeting the public, answering their questions and helping them with advice on their various car care challenges is a great way of doing that.
UF: You promote the fact that Auto Finesse products are 'by detailers, for detailers': how did that come about?
JB: Well originally that's where it all started. I was a detailer from the age of 17 and spent many years using various products, seeing what worked and what didn't. Eleven years later I decided to launch my own product line and so when I did, it came from experience. As a result Auto Finesse products have been formulated from a detailer's perspective. We truly understand what detailers want: easy to use products that work! For that reason they're also perfect for the avid car care enthusiast. So our range is available in various sizes, from 250ml to 5 litre containers so we really can cater for everyone.

UF: You've also introduced the Revitalise Kit – tell us a bit about that.
JB: That was born out of all the questions that come about when enthusiasts want to machine polish their car, but don't know where to start. There's a lot of information out there on the various forms and a lot of it is good, but there's just so much of it. Machine polishing can get quite tricky so we thought we'd formulate a range that even the most inexperienced enthusiast could use and get brilliant results. So that's what we did! It's a three-step system of pads and products, colour-coded and numbered to make it easy to follow, that allows you to compound, polish and refine your paintwork using a DA polisher. It's suitable for all paint finishes (except satin of course!), so customers don't have to worry about whether their paint is hard, soft or intermediate. They can just pick up the system and go!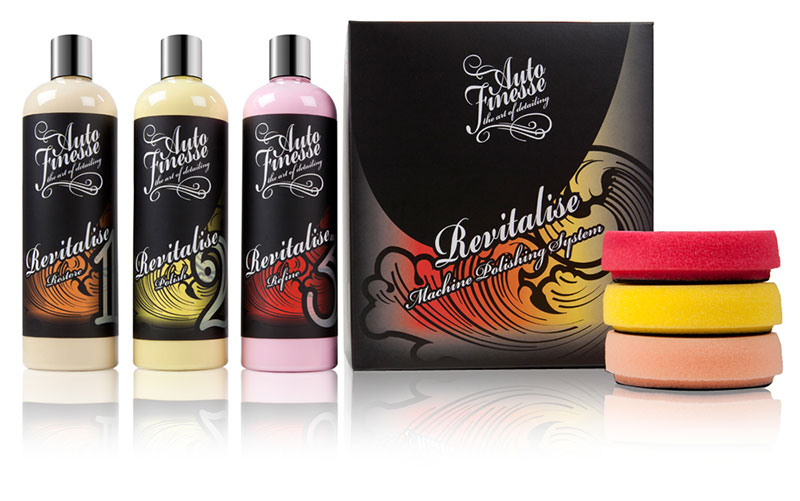 UF: You have a paint sealant and an impressive range of waxes. Why do both?
JB: Some people want a product they can easily apply with a machine polisher – so we introduced the sealant really so that we had a product to offer them. However many enthusiasts love that glow you get from a carnauba wax. They also love detailing their cars, so they're not interested in a product that's going to last for years; they want to be able to detail their cars on a regular basis. Carnauba waxes are perfect for that. Our waxes are set a different price points to cater for all pockets, they all smell fantastic, they're all really easy to work with and the results are stunning. They all offer true value for money – we're pretty proud of them!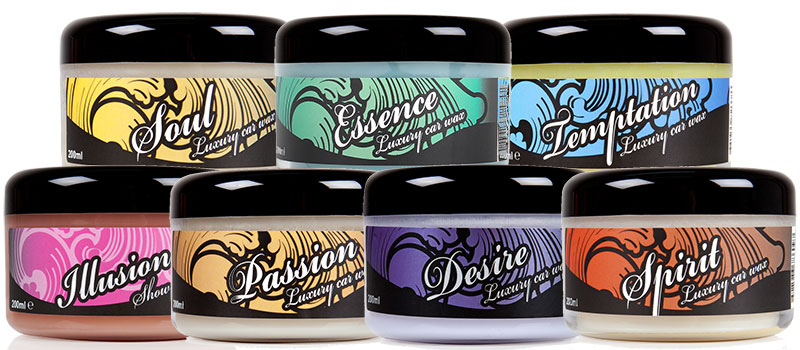 UF: Do you have a favourite product out of the whole line-up?
JB: That's a really tough one! I would have to say Tripple, our all-in-one product. Perfect results every single time, customers absolutely love it whenever they try it. Quick and easy to use, brilliant results. Perfect for when you don't have time to do the full detail on your car.
UF: Your branding is quite striking: 1950's pin-up, hot-rod inspired. Is that your scene?

JB: We do love the 50's styling for sure but in our spare time we restore Volkswagens. We've a fabulous Mark I VW Caddy which we've rebuilt and customised. That's been sign-written and is now the shop truck. We've also just finished a 1974 Bay Window camper van which is looking amazing (even if I do say so myself!) So I guess you could say it's all about hot-rod inspired VeeDubs for us.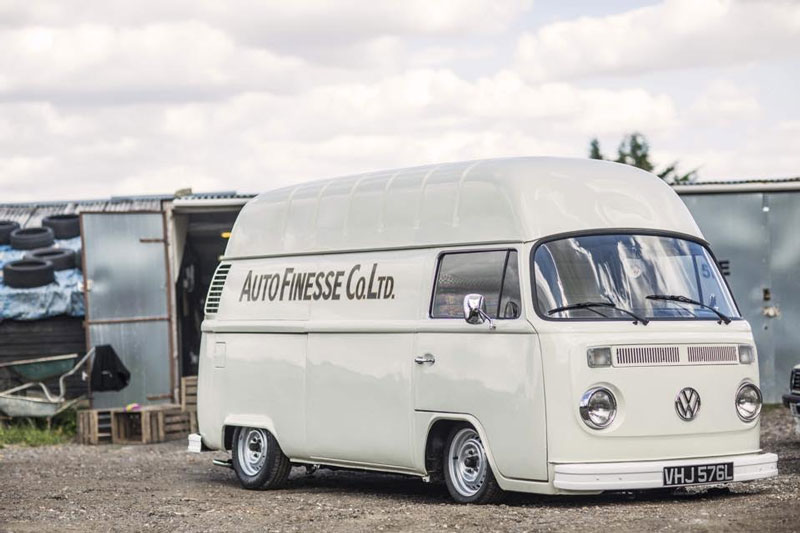 UF: So what next for Auto Finesse?
JB: Well we're constantly developing our product range – we have around twenty products at the moment in various stages of being created, produced and tested. It's a time consuming process as we're not interested in bringing out 'also ran' products: if we're going to release a product then it's because we genuinely believe it offers something over and above anything else on the market.
UF: So we can expect to see a lot more from Auto Finesse then James?
JB: You bet! We're so excited to have exceeded all the goals we've set for ourselves up until this point. Our team has grown, so we now employ a team of ten in product development and warehousing, plus three full time in the office. Life is good and we're very grateful to all our AF fans who've supported us, believed in our products and used them over the years. There's more to come and we won't let you down!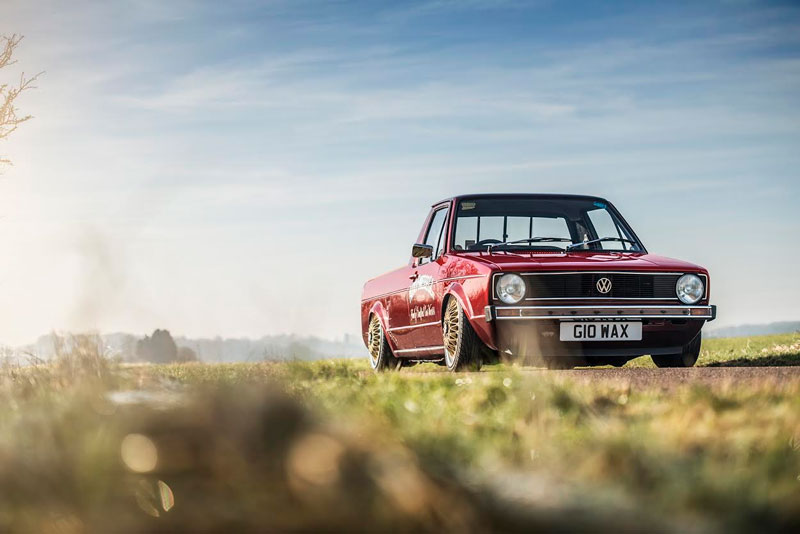 The complete Auto Finesse range is now available from UF alongside other leading manufacturers including Nanolex, Meguiar's, Gtechniq, PolishAngel, Dodo Juice, Swissvax, GYEON and many more.
For the very best car care and car detailing products available, carefully selected from around the globe, please visit www.theultimatefinish.co.uk.
If you have any questions on any of our products, please get in touch either by emailing sales@theultimatefinish.co.uk or calling on our new landline and mobile-friendly number, 0333 800 8004. Our team is on hand, Monday to Friday, 8am thru 5pm to take your call.