BigBoi WashR – Introducing The Latest Pressure Washer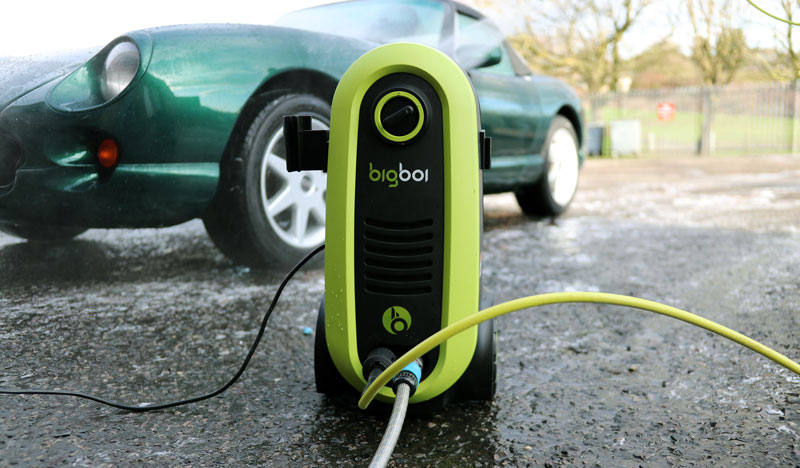 Now an established name in the world of detailing thanks to their range of touchless car dryers, BigBoi has been busy again, this time developing their very first pressure washer – The WashR.
Introducing The WashR
NEW & EXCLUSIVE to the Ultimate Finish product range, it wears the same recognisable green and black colours as the dryer range. The WashR aims to satisfy car care enthusiasts looking for an affordable pressure washer they can rely on, whilst also being durable enough for any professional detailer to use in their day to day jobs.
The WashR will be up against established pressure washer manufacturers such as Karcher, but there is plenty of good reasons to pay attention to the new offering from BigBoi. Coming in at £249, you are getting a quiet, compact and powerful jet wash, which also includes the detergent bottle, meaning you're good to go with snow foaming without the need to buy any accessories.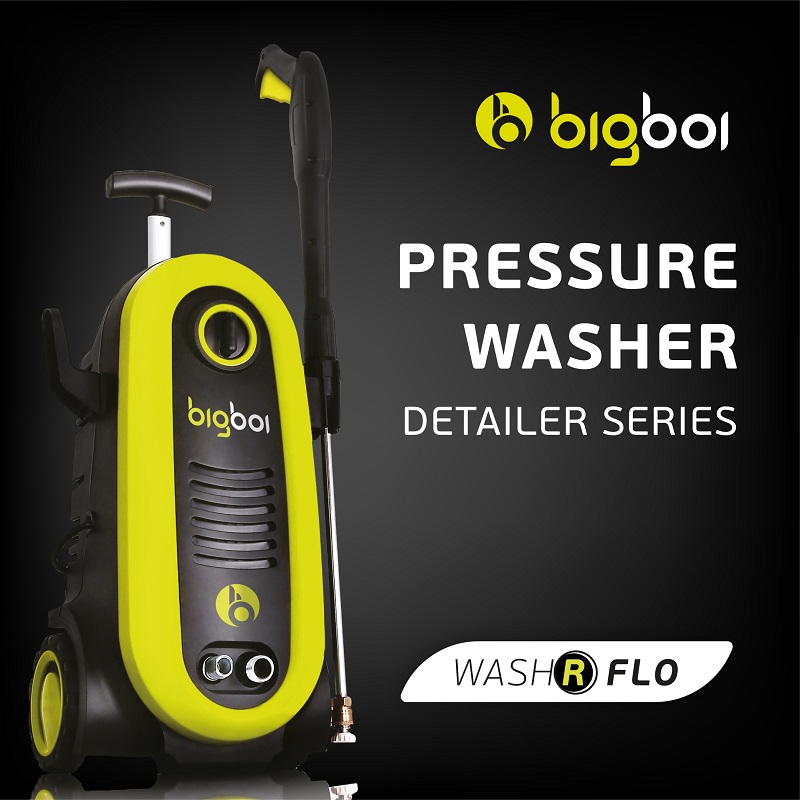 Features & Benefits
The WashR manages to be very quiet thanks to its brushless induction motor and this also means that when compared to run of the mill pressure washers, servicing intervals are likely to be a lot less frequent as the internal parts are frictionless. There is also a Total Stop System (TSS) meaning you'll only use water when you want to and when the trigger is in use.
With a handle similar to that of a wheely suitcase, the mobility of the WashR is excellent and you should face no issues putting it away when not in use, storing it in a shed/garage or even neatly in a van for professionals..
Speaking of professionals, the WashR shouldn't just be considered for the home user. There is the option to connect the unit to a tank and draw the water when not using the conventional hose feed inlet.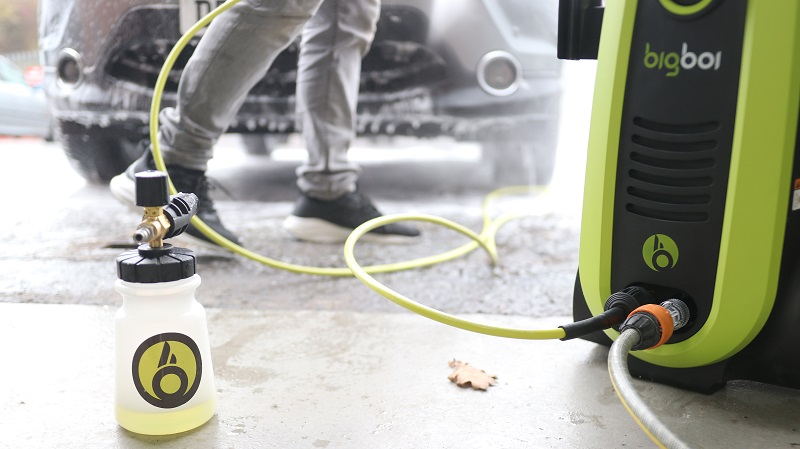 We were particularly impressed with the snow foam delivery from the foam dispenser (included) with a thick quilt easily distributed. The option to change the pattern of the jet wash when using the regular lance thanks to the Varying Degree Nozzles proved to be very effective when focusing on areas such as door shuts, minimising any unwanted spray into the interior.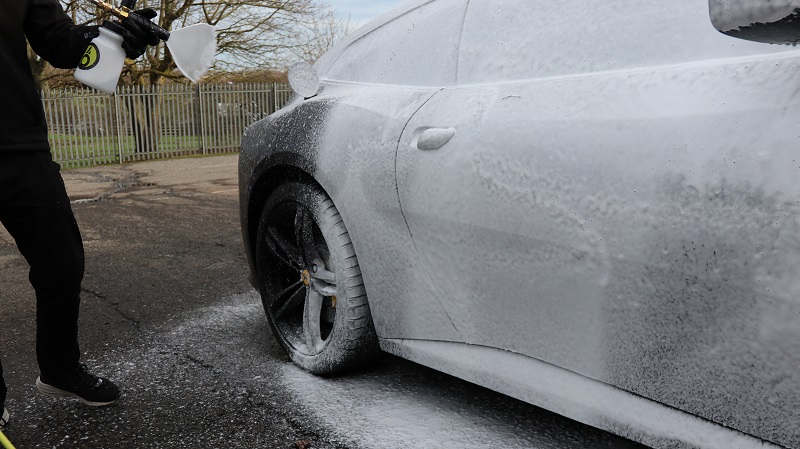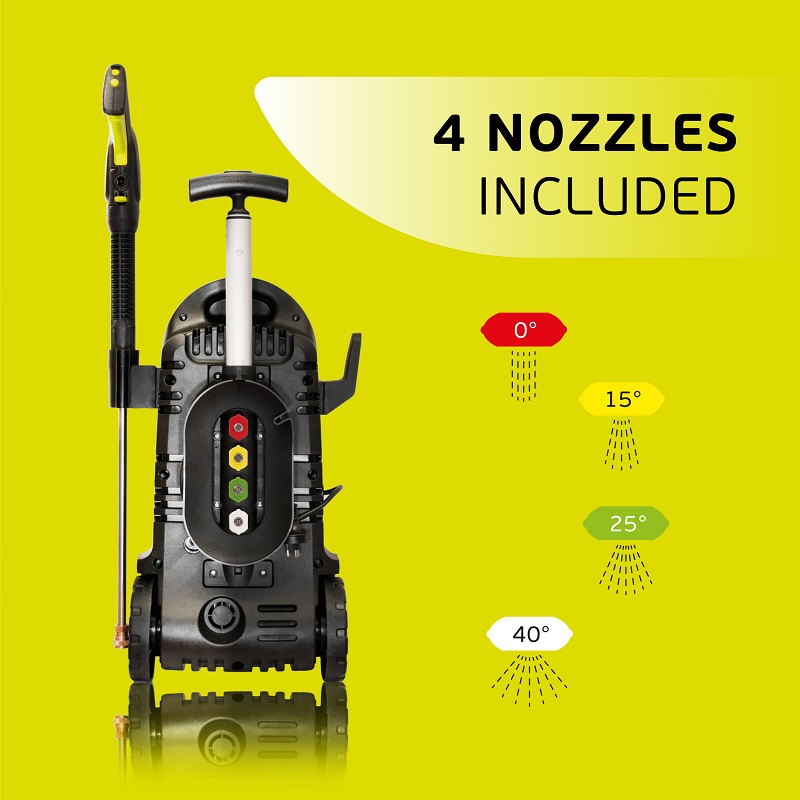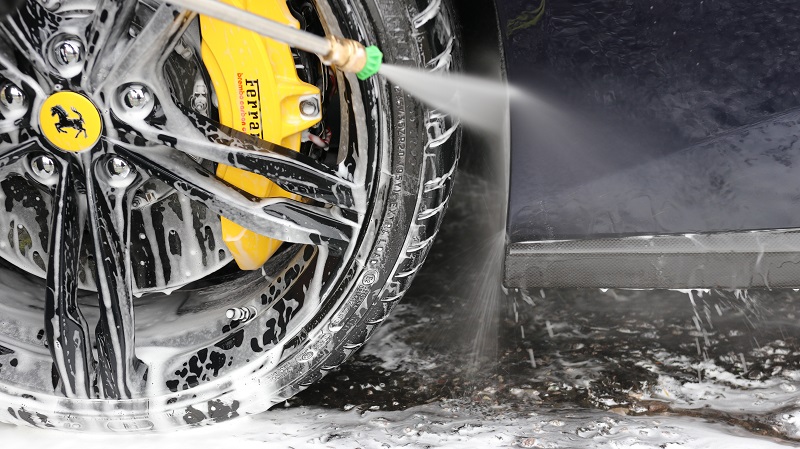 Having thoroughly been put through its paces at the Ultimate Finish Detailing Studio, the WashR delivered under questioning and it will certainly give any discerning car care enthusiast plenty to think about when looking to make their next pressure washer purchase.
BigBoi WashR FLO – £249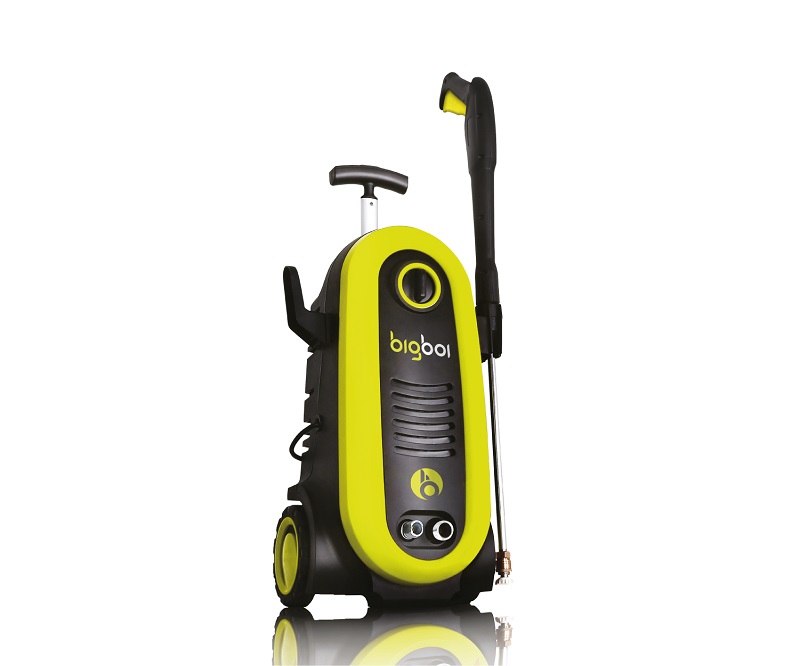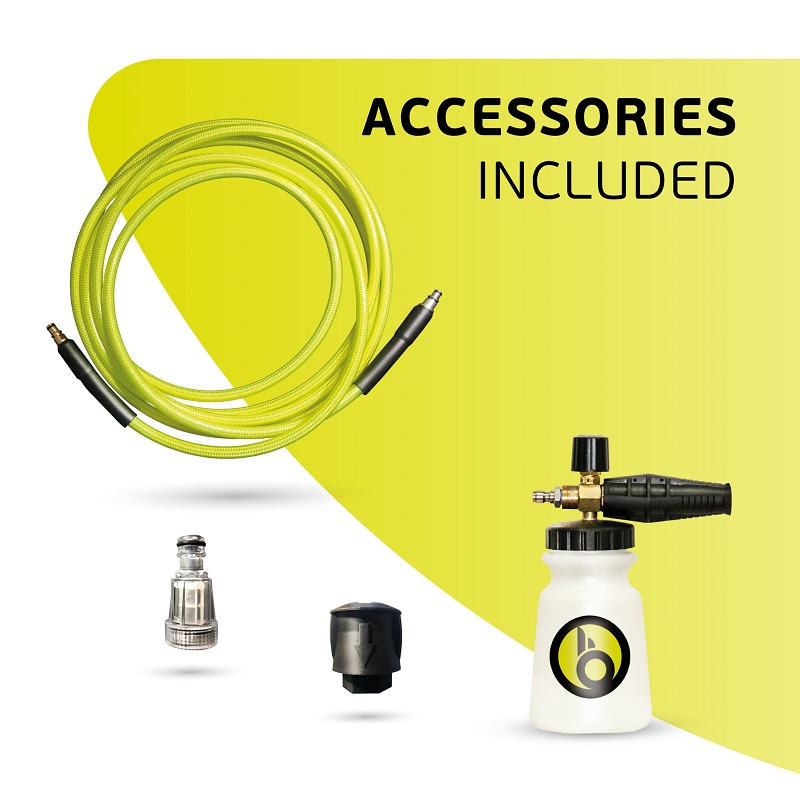 Included
1 x BigBoi WashR FLO Pressure Washer
1 x Metal barrel Lance
1 x 8m hose
4 x Varying degree nozzles
1 x Water source filter
1 x Inlet connector
1 x Detergent / foam dispenser
1 x Hose connector
1 x User Manual
Key Features & Benefits:
Quiet brushless induction motor
Total Stop System (TSS) – controlled water flow
Universal 1/4 inch quick connect attachments supported
Voltage: 240V/50HZ
Maximum Pressure: True 2600PSI
Max Flow Rate: 6.5L to 7L/min
Hose Length: 8m lime colour
Max Water Temp: Can accept up to 50 C
Power Cable Length: 3m
Pressure Nozzle Connection: 1/4 Inch
Power Plug: UK Certified Standard
1-year manufacturer warranty
(L x W x H): 60 x 37 x 33cm
Size: 14kg
The WashR and the full BigBoi range are exclusively available to buy now at www.theultimatefinish.co.uk.