Easter Charity Wax, Limited Edition Carnauba Cream Egg Launched
Dodo Juice has released a small product launch of a very important wax – the Dodo Juice Carnauba Cream Egg, launched in association with leading detailing forum, Detailing World.
It's a special Limited Edition wax for Easter, with a £20 donation being made by Dodo Juice to Sebastian's Action Trust (a UK charity supporting the families of ill children) for every wax sold.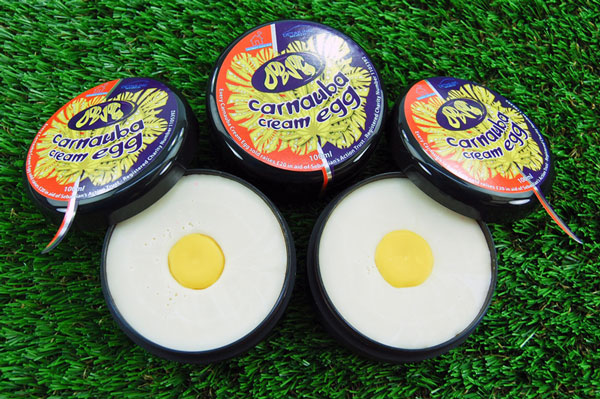 Bill Rogers from Detailing World approached Dodo Juice last year to see if they could help create a charity wax for their chosen charity (Sebastian's Action Trust). Because Easter was approaching and they had been tempted to create a 'wax within a wax' before, they thought that an 'Easter Egg' theme wax might work well. It was also inspired by a chocolate egg sold in the UK market! They were certain that Sebastian would have liked chocolate and therefore would have given his thumbs up to their fund raising exercise.
The wax is actually two waxes. A traditional carnauba soft wax (the white part) with a yellow hybrid wax semi-synthetic wax 'yolk' in the middle. These waxes can be mixed upon application, or carefully applied separately. Dodo Juice are certain that no-one has created a 'wax within a wax' before now.
Due to the complexity of pouring these waxes, they are a strict limited edition of 274 jars (100ml size). 274 refers to the number of days that the Sebastian's Action Trust family support holiday home has been open, up until Easter Sunday this year.
Please help Dodo Juice raise their target of £5,500 and buy one now, the price of the wax is £39.95 and we are asking you to buy it if you can, and help Dodo Juice with this very worthy cause.
You can read more about Sebastian's Action Trust here.
Dedicated to the memory of Sebastian Gates, a brave little boy with a special wish.