New Products From Nanolex Now Available At UF
We're always excited to see what our friends at Nanolex over in Germany have freshly developed for their latest product releases. Meticulously engineered to extremely high standards, you can always be sure that the inclusion of nanotechnology will make for a finished surface that is super-smooth with hydrophobic properties of the highest order locked in place.
The newest arrivals to the UF range will cater for three different phases of your car care process, pre-washing, protection and machine polishing. In this blog we'll give you an insight into where the latest Nanolex products can be put to best use and what they have to offer.
So as we eke out the final phase of another British summer, take a browse of these new products that will keep your vehicle in the best of shape for the harsher weather that lies ahead.
PreWash Foam From £9.95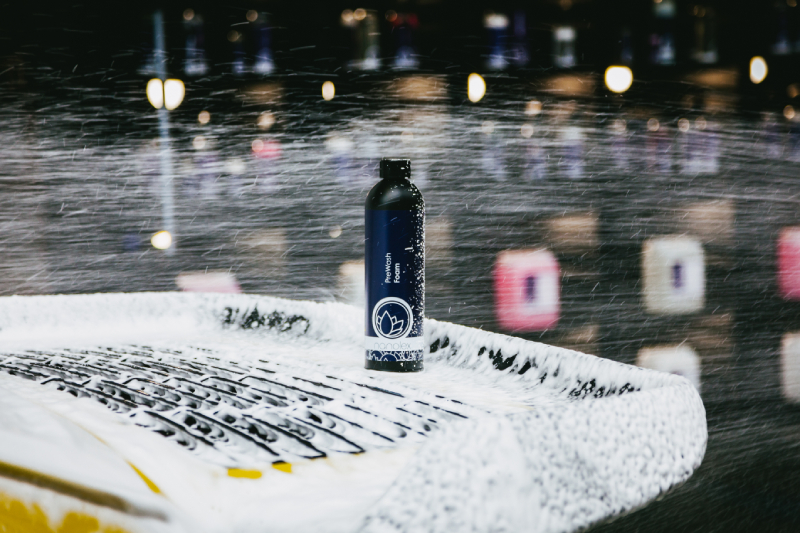 First up it's an item primed and ready for use as part of your all important pre-wash process. As always, the idea with a pre-wash product of this type is to try and remove as much dirt as possible without touching the surfaces you want to clean and in doing so, you'll make the wash process that follows a whole lot safer.
Nanolex PreWash Foam is comprised of a carefully balanced mixture of surfactants which will safely loosen traffic film and stubborn dirt such as insect remains, oil, grease and soot. Once you've applied it to the vehicle all over using a pressure washer and a snow foam cannon, you can soak up the view of the foam, soaking up the dirt! A dwell time of a few minutes is recommended to let the ultra-thick white foam get to work before blasting away with the pressure washer until completely rinsed off.
With its powerful cleaning capabilities, Nanolex PreWash Foam is safe for use on most modern materials, including sensitive surfaces such as anodised aluminium.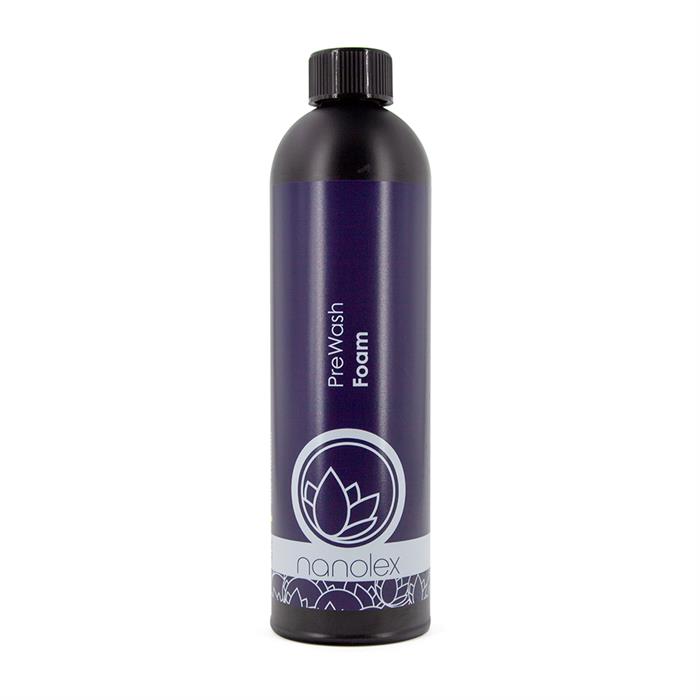 High-cling foam with long dwell time
Removes bugs, traffic film, soot & grease
Safe for Nanolex coatings and sensitive surfaces
SiSpray from £17.90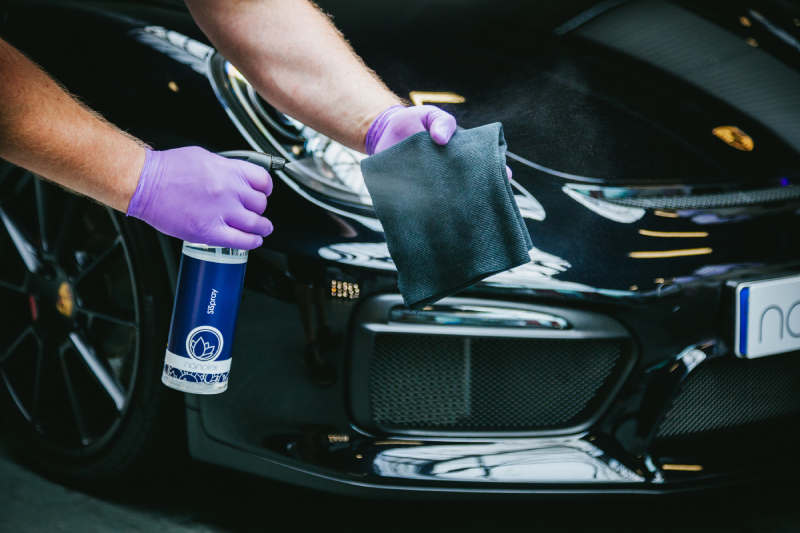 Nanolex SiSpray is an extremely versatile and easy to use sealant which is sure to go down well with enthusiasts thanks to the fantastic all round package. The high performing sealant is very versatile and can be applied to paint, wheels, metal and plastics.
The application process has the advantage of being particularly simple, with just a few triggers of the product onto a clean microfibre cloth required, before applying to surfaces. Once throughly buffed off, SiSpray leaves the treated surface protected, much easier to clean in future washes and greatly cosmetically enhanced.
The sophisticated polymers that are left behind in Nanolex SiSpray are extremely durable and remain on the surface to provide a beautiful deep gloss shine with highly hydrophobic characteristics.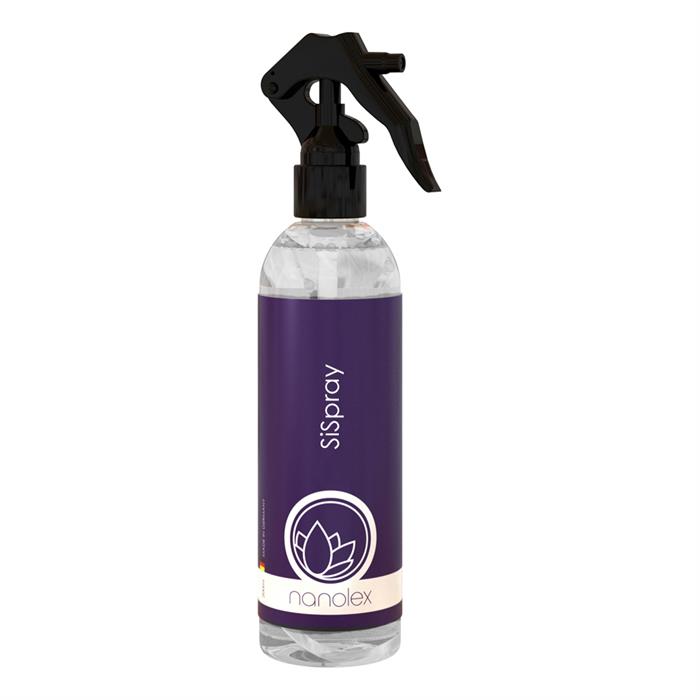 Suitable for application on paintwork, wheels, metal & plastic
New Polishing Pads For 2020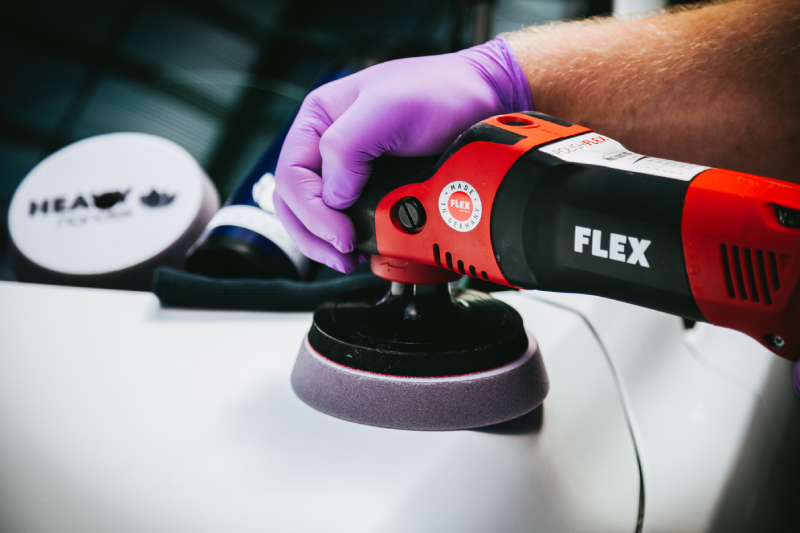 The final new Nanolex additions to feature in this blog are for all you machine polishing professionals or enthusiasts, with three new DA Polishing Pads hitting the market following some fine tuning from the boffins at Nanolex HQ.
After careful consideration and testing, Nanolex have slightly adapted the latest pads and added sizes to their range. With their range of pads becoming ever more popular among users in recent years, these changes were made to satisfy customer feedback – each of the new pads come in 95mm, 145mm or 170mm.
The most noticeable change to the pads is a new trapezoid shape, which includes a hole for centering and there is also a new thicknesses. The foam itself has remained the same as before, with the pads specially
designed to work effectively with the abrasive polishing compounds produced by Nanolex.
The new composition of these pads means they will last a lot longer thanks to the well balanced cell structure, compressive strength and high tear defence. Designed without any sharp edges, all three of the Nanolex Polishing Pads will guarantee a very smooth and effective workflow for users.
Polishing Pad DA Soft Dark Blue From £5.90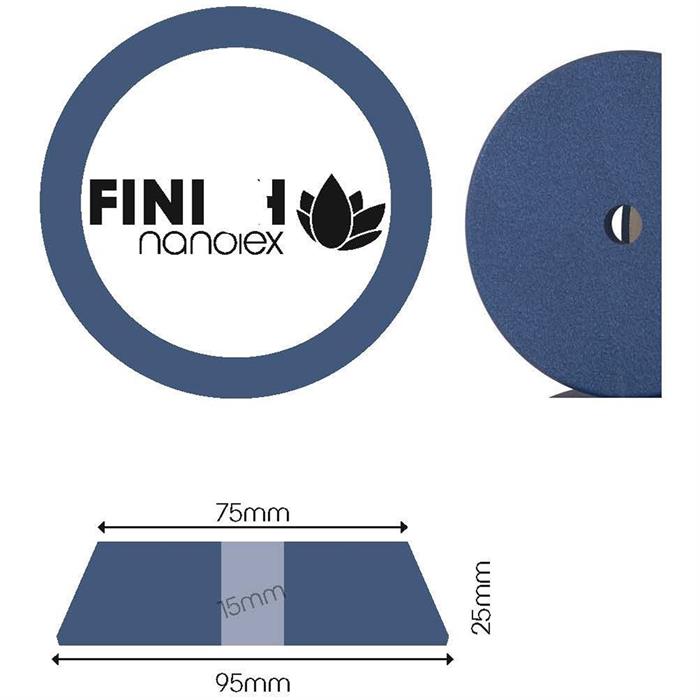 Soft pad designed to leave a flawless finish
Reticulated open cell foam for medium to soft compressive strength
Suitable for use with a Dual Action machine polisher
For best results, use with Nanolex Finishing Polish
Polishing Pad DA Medium Purple From £5.90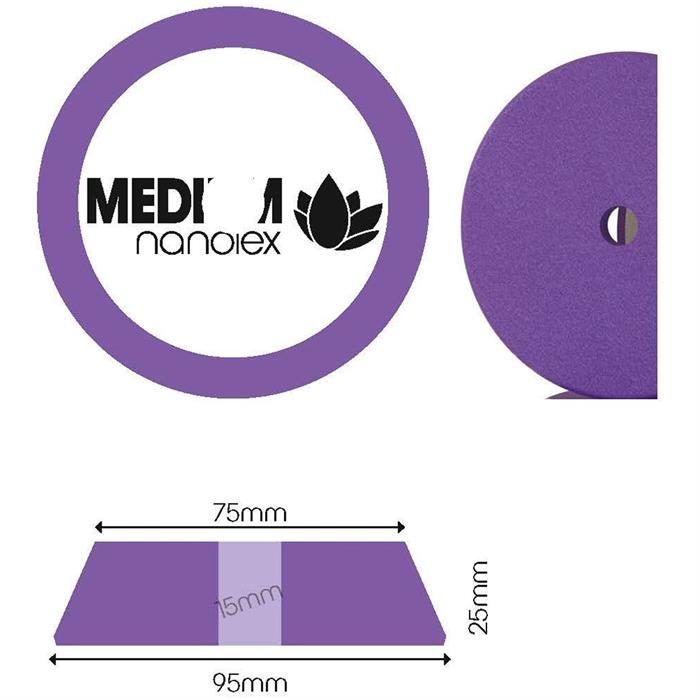 Medium polishing pad for the removal of medium defects
Leaves a near perfect finish
Reticulated open cell foam for increased durability & tear resistance
Suitable for use with a Dual Action machine polisher
For best results, use with Nanolex Medium Cut Polish
Polishing Pad DA Hard Grey From £5.90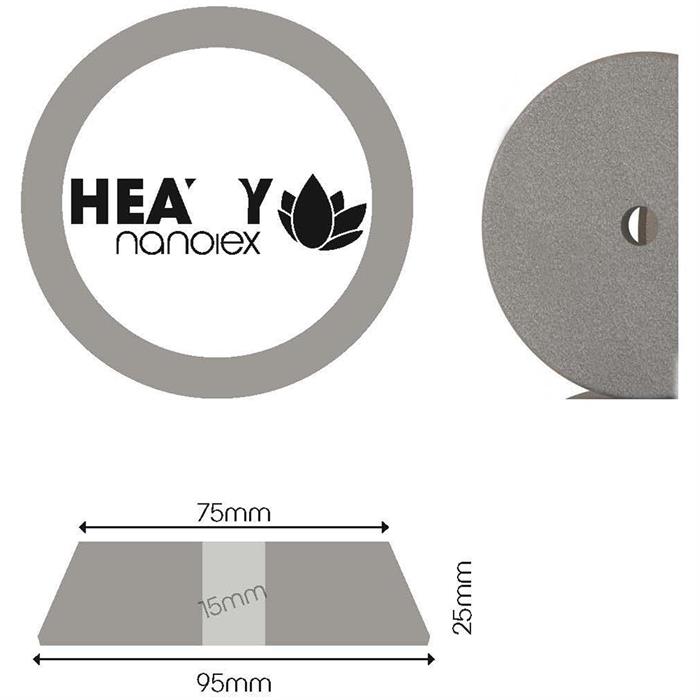 Hard polishing pad for the removal of severe paintwork defects
Reticulated open cell foam for increased durability & tear resistance
Suitable for use with a Dual Action machine polisher
Shop the Nanolex collection with Ultimate Finish here.

Visit Ultimate Finish for the best car care and detailing products from around the globe.
Have a question on any of our products? Email sales@theultimatefinish.co.uk or call 01474 360 360.
Our team is on hand, Monday to Friday, 8am-5pm.