Stjärnagloss Now Available At Ultimate Finish
Björn again! Stjärnagloss are back and we're delighted to announce that the full range is now available to buy from us here at UF. The Scandi inspired brand which is manufactured in the UK has had a stunning re-birth, including an entirely reformulated, repackaged and rebranded product offering.
Previously a smaller known brand trading under the name of 'Shinearama' in 2010, the little known outfit sadly had to close its shop doors, with the fear being that would be the end. Thankfully though, in 2019, a re-birth occurred. Leading this new launch and a pivotal reason for the success Stjärnagloss continues to enjoy, Jack Cavanagh or 'Cav' as he is better known has been instrumental.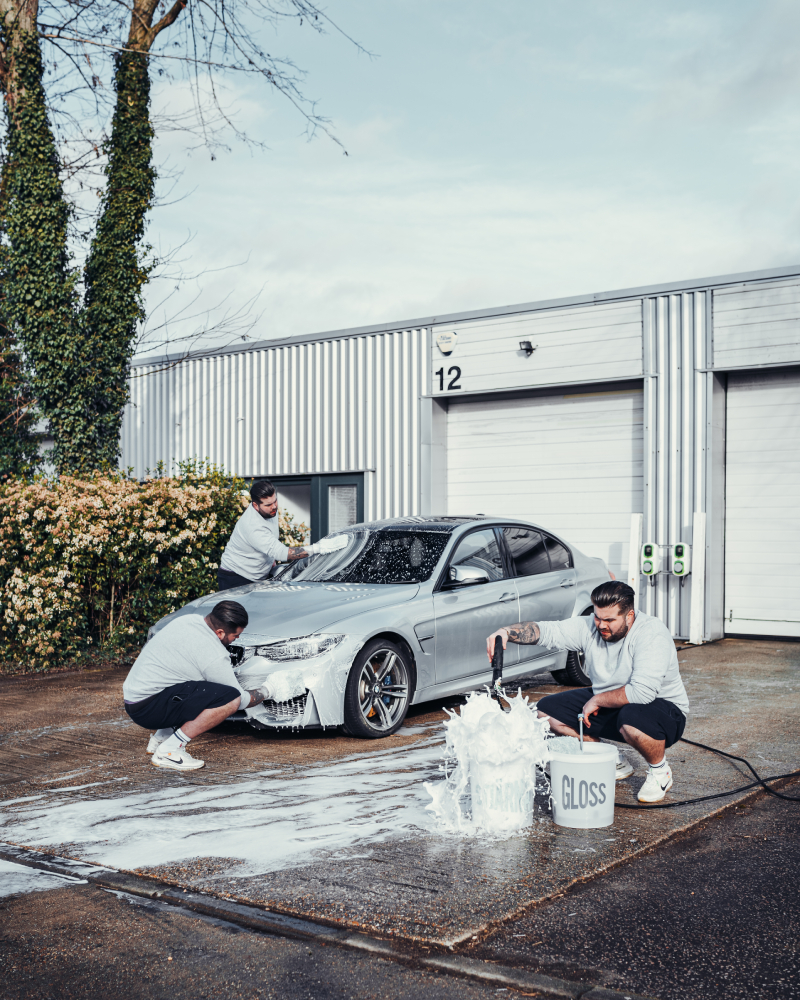 There is no doubt that one of the fundamentals of a successful car care or detailing product manufacturer will always turn back to the quality of the product within the bottles being produced. However, there are many a good brand that have simply fallen away into the abyss because they were unable to make themselves heard in what is quite frankly a pretty crowded space.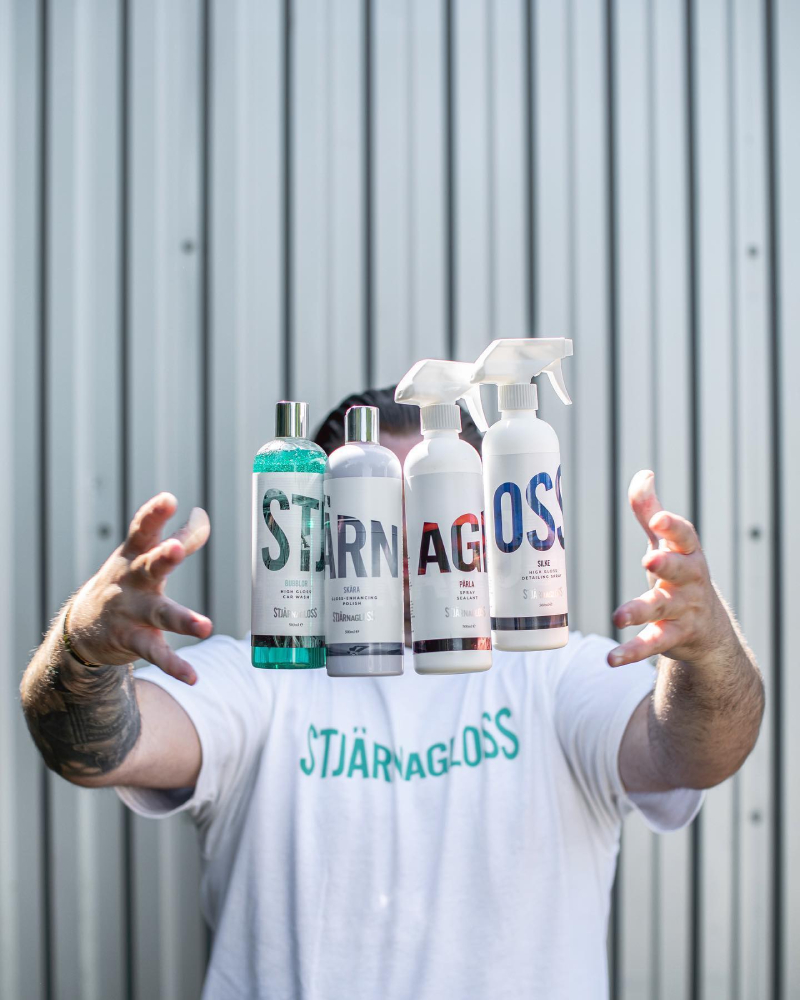 You could say then that Stjärnagloss are bringing the full package to the table. The impact Cav's videos have made on social media showcasing the quality of the Stjärnagloss range has been and continues to be quite unparalleled.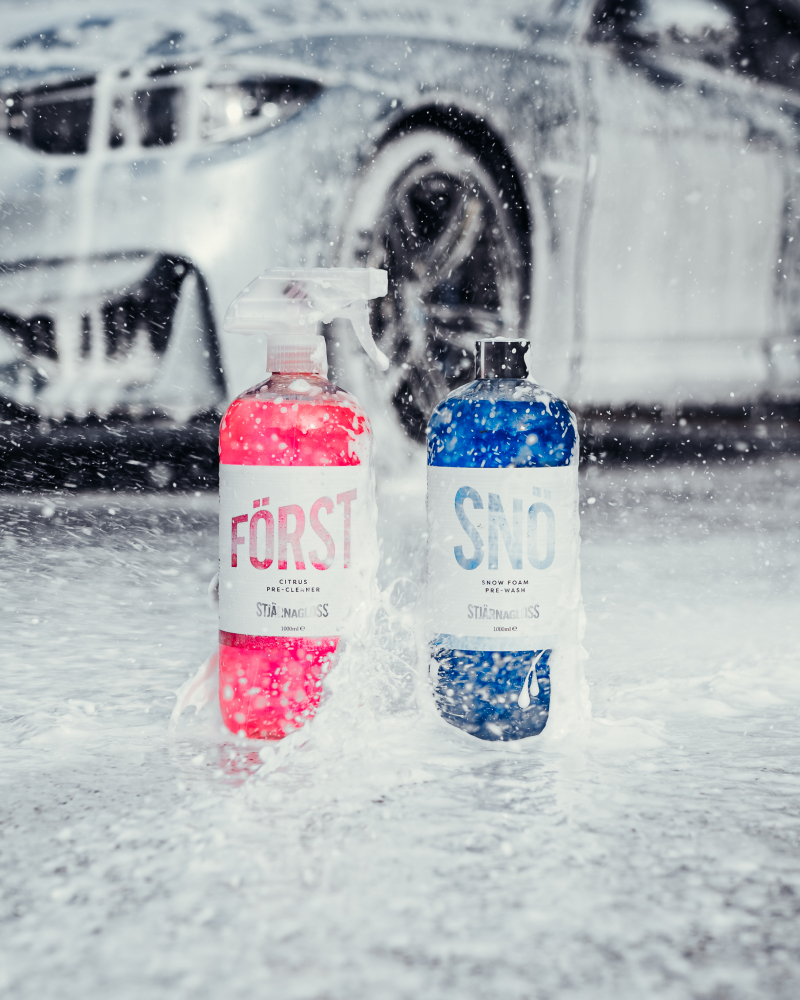 With a range of products that are hard hitting but not over-complicated to use, two of the must-haves for your pre wash routine include Först Citrus Pre Cleaner and Snö Snow Foam. Then moving on to your wash routine there's the highly lubricating Bubblor Car Wash and it's compadre, the Lurvig Wash Mitt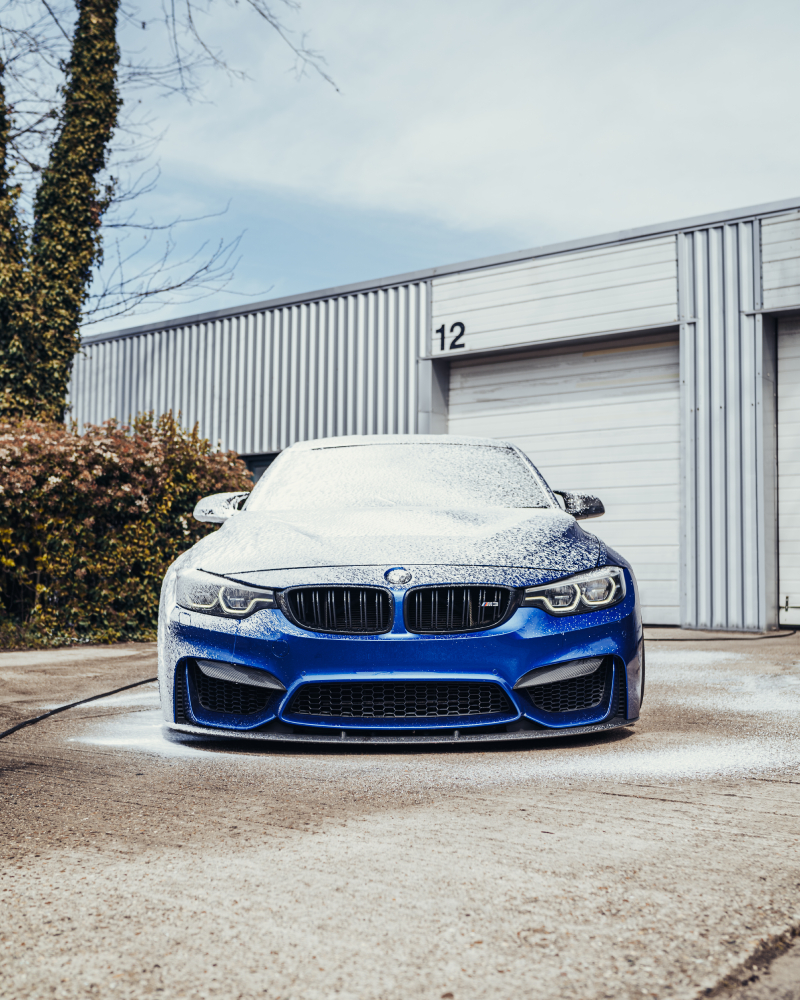 Providing a treat for us in his new detailing video, Joe Huntley gets his hands on some of the latest Stjärnagloss goodies during the maintenance clean of a Porsche Carrera GT. And, thrown into the mix rather nicely, is the face of Stjärnagloss himself, Cav. Sit back and enjoy Joe and Cav talk you through some of the Stjärnagloss range below.
Carrera GT Gets Snow Foamed, Washed & Waxed | Stjärnagloss Car Cleaning | Supercar Detailing!
Först Citrus Pre-Wash Cleaner £9.00
For a vehicle which is particularly filthy or even just needs a bit of a spruce-up, Först from Stjärnagloss provides the ideal tonic. It's a citrus Traffic Film Remover (TFR) containing a natural orange oil, so it doesn't just boost your cleaning power, it also has a great scent to go with it.
Easily apply the product neat to targeted areas, leave to dwell for a short period (to enable the formula to attack the dirt!), then simply rinse away using your pressure washer.
Först boasts more cleaning power than a regular snow foam as there is no aeration from the foam, plus it gets sprayed on directly at full strength via the handy 1L bottle.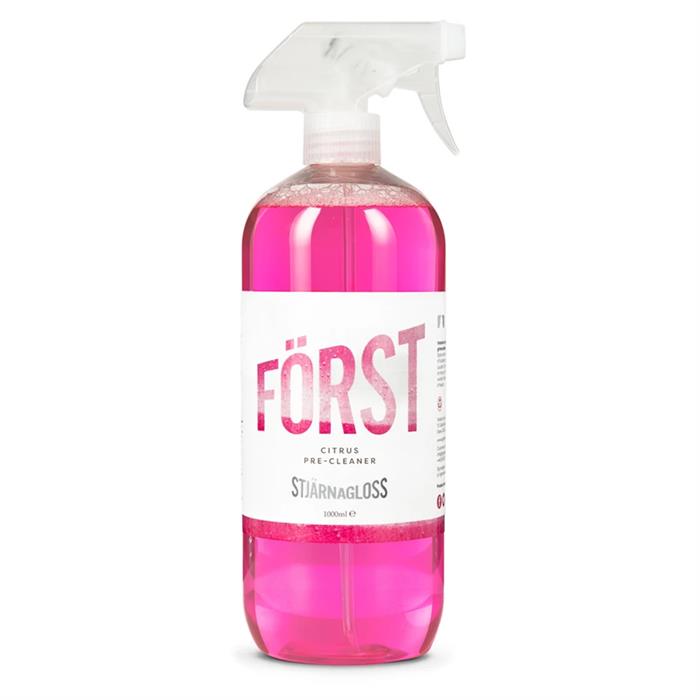 Citrus Pre-Wash Cleaner
Powerful Traffic Film Remover (TFR)
Easy to apply
Attacks stubborn dirt – particularly useful for winter maintenance
Pleasant orange scent
Snö Snow Foam £12.00
Snö from Stjärnagloss is a thick pre-wash cleaner which is ideal for regular maintenance washes, especially on vehicles wearing pre-existing protective coatings (such as ceramic or wax). This is thanks to the pH neutral formulation, meaning it is delicate enough for coated cars, but aggressive enough to clean to a high standard.
Snö delivers an extremely thick, dense snow foam and offers a great dwell time for maximum cleaning performance on lightly soiled cars.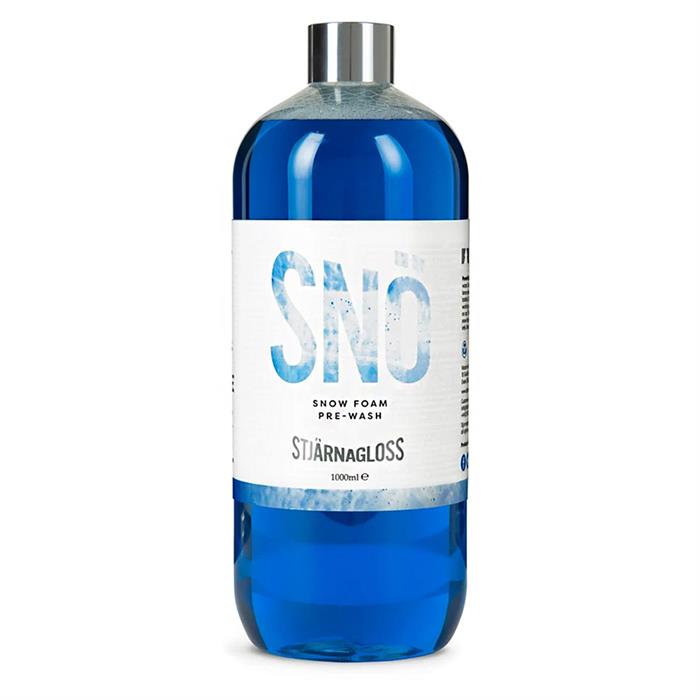 Pre-wash cleaner
pH neutral product
Safe to use on surfaces that are coated (such as ceramic sealant or wax)
Thick foam
High dwell time
Bubblor Car Wash £11.00
Bubblor from Stjärnagloss is a gloss-enhancing shampoo which will add shine and also a portion of protection for good measure too. Thanks to a combination of added waxes and sealants in its formula, this premium feel shampoo will clean to a very high-standard before leaving its mark and ensuring your vehicle becomes more dirt repellent in between subsequent washes.
Submerge your wash-mitt into your bucket and glide over the panels with ease thanks to an abundance of highly lubricating suds.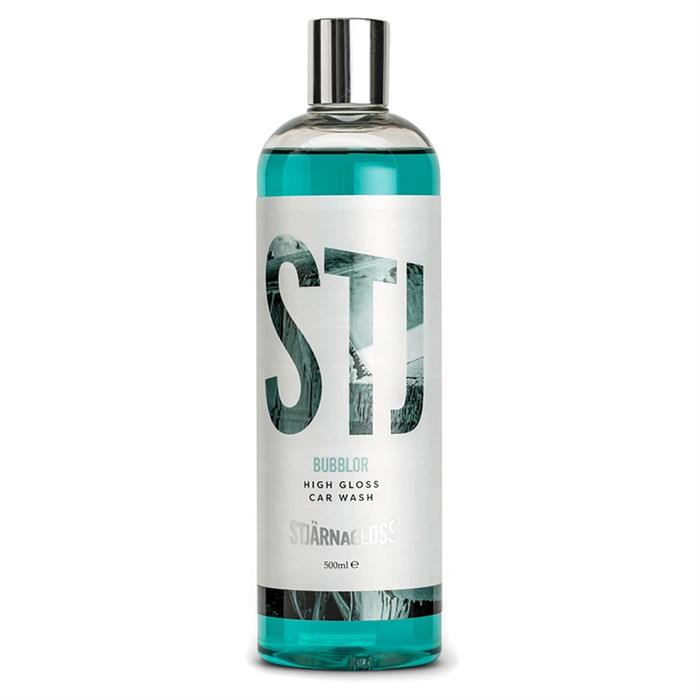 Premium shampoo for your wash stage
Highly lubricating
Adds a high-gloss finish
Impressive cleaning performance
Makes surfaces more dirt repellent & easier to clean in future washes
Pärla Spray Sealant £14.00
When you're looking to protect your car but want to get the job done quickly, then Pärla Spray Sealant from Stjärnagloss is a great solution. Highly durable, it'll offer a fantastic 3-5 months protection, making it a whole lot harder for contamination to bond to treated panels. As well as that, any rain contact will assist in washing the paintwork clean in the weeks and months that follow.
Pärla is really easy to use and can be applied to a wet or dry panel. Simply spray on and wipe off to a consistent finish.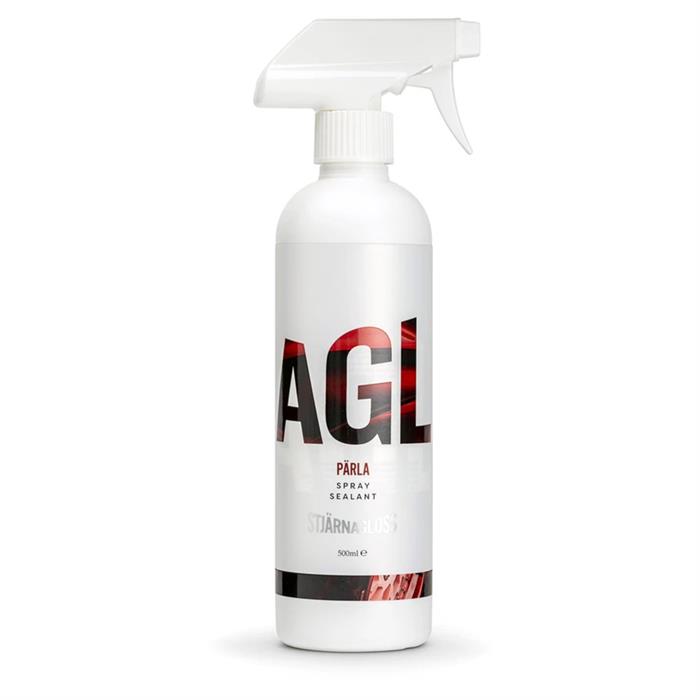 Quick & easy spray sealant
Suitable on all exterior surfaces, including wheels
Encourages water beading/sheeting & dirt repellence
Leaves a high-gloss, even finish
Durable, 3-5 months protection
Apply on wet or dry surface
The full range of Stjärnagloss products can be found here.
Have a question on any of our products? Email sales@theultimatefinish.co.uk or call 01474 360 360.
Our team is on hand, Monday to Friday, 8am-5pm.