Post-Wash Maintenance: Getting The Most From Ceramic Coatings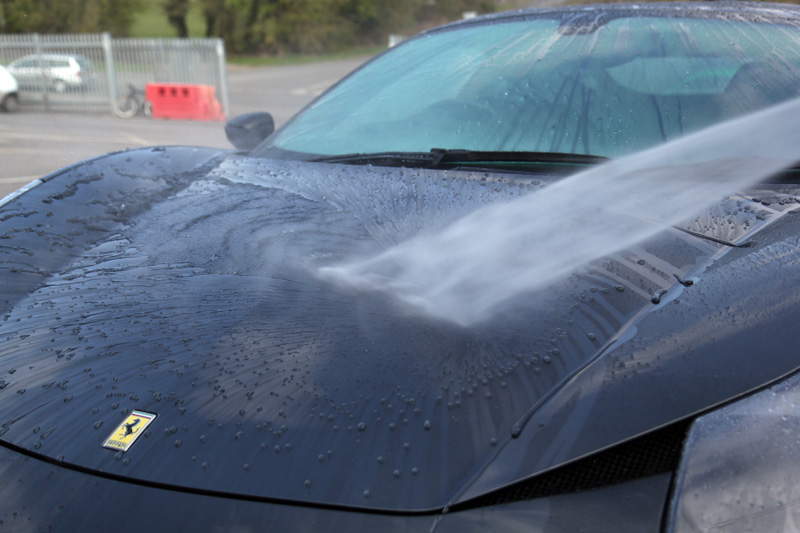 For many, professionally applying Nanotechnology-based coatings (nano-coatings) to automotive paintwork and wheels is the preferred method of protection. Nano-coatings are tough, durable sealants with high resilience to extremes of pH. They inhibit the adherence of contamination and in addition to providing high gloss levels, they also repel water. As the technology evolves and their use becomes more widespread, after-care products designed to preserve their performance and integrity are constantly being formulated. But how important is post-wash maintenance when some nano-coatings are described in terms that make them sound indestructible?
Recently, there has been discussion around the hydrophobic function of nano-coatings becoming reduced and gloss levels dropping over relatively short periods of time. But do these symptoms mean the coating itself has failed? What can be causing these issues and how can they be prevented? Why does this happen to coatings, many of which carry manufacturer performance guarantees measured in years? How can post-wash maintenance help maintain a nano-coating and what types of products are used?
First of all, it's important to get the 'wash' process right! The choice of shampoo is important. In fact, even during the height of polymer sealants popularity, the shampoo used was critical. Polymer sealants have a relatively open, porous structure. Shampoos containing surfactants, additives and gloss enhancers can become embedded in these pores, the wash water trapping them and preventing them from evaporating. This would cause paintwork to look dull over time and reducing the efficacy of the sealant. The structure of Nano-coatings is more tightly composed. Although they have an interlinked molecular network at the surface, the pores are more densely packed. However, they can still become clogged over time, both with contamination and by 'packed' shampoos.
So to prevent the coating from clogging it is important to use a pure shampoo containing only cleaning agents. Shampoos should not contain gloss enhancers or wax, be pH-neutral, free from Volatile Organic Compounds (VOC), phosphate and nitrilotriacetic acid (NTA). NTA is sometimes used as a chelating agent, where it forms bonds with metal ions in the water helping remove them from the car's surface. It also is used to replace sodium as a water-softening agent. Ideally, you should use a pure shampoo once a week to safely clean cars treated with a nano-coating. Examples: UF Pure Shampoo, Gtechniq G-Wash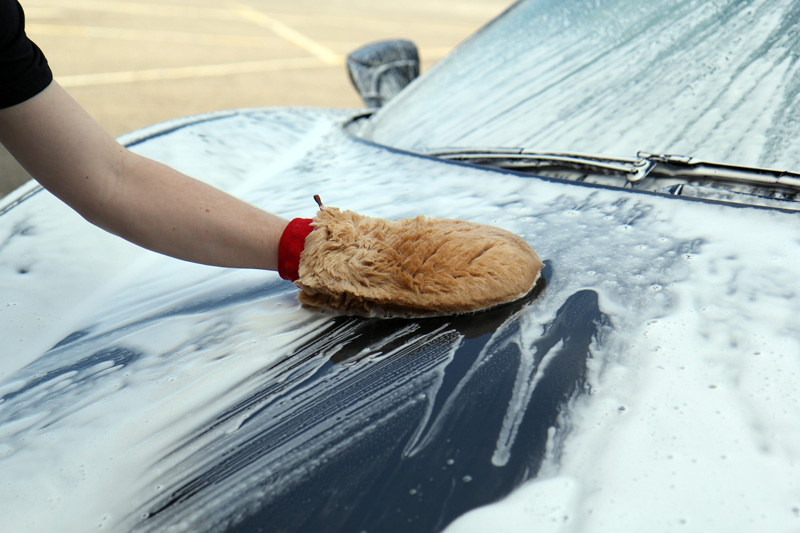 Although nano-coatings are designed to inhibit the adherence of contamination such as tar, brake dust, tree sap etc, over time these contaminants will accumulate on the car's surface and washing with a pure shampoo alone will not remove them. These elements will also clog the pores of the coating, reducing gloss levels and impeding water beading. Nano-coatings are formulated to be virtually impervious to extremes of pH, therefore periodically, full decontamination using a dedicated iron particle remover, tar & bug remover and degreaser is still recommended. So long as the coating has been applied correctly, these products will not affect its integrity.
The different post-wash maintenance products available often have cross-over features, but all are ultimately designed to complement the nano-coating.
Longevity Boosters
Many post-wash maintenance products contain a percentage of silica dioxide (SiO2) and/or titanium dioxide (TiO2). These boost the existing coating layer, helping to prolong durability and performance as well as increasing gloss levels. Products can be applied to either a wet or a dry vehicle with a trigger spray or in some cases through a professional foam lance. Example: Nanolex WashCoat (Foam Lance)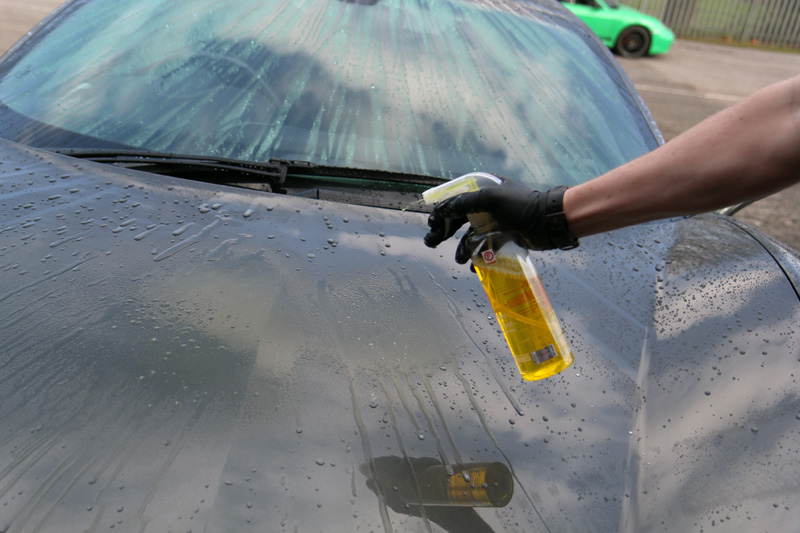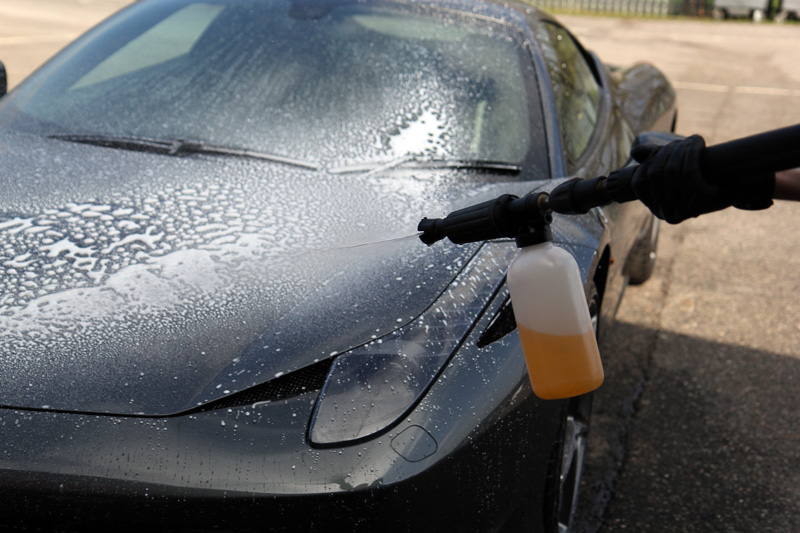 Hydrophobic Reinvigoration
The addition of SiO2 (hydrophobic) and/or TiO2 (hydrophilic) has the effect of boosting water repellency. SiO2 causes water to bead, TiO2 causes water to sheet. Both encourage water to quickly disperse from treated surfaces. Encouraging water to remove itself from the surface of the car quickly is essential to preventing contamination and evaporates from adhering to the surface. Examples: PolishAngel Cosmic Spritz, Nanolex SiFinish, Kamikaze Collection Overcoat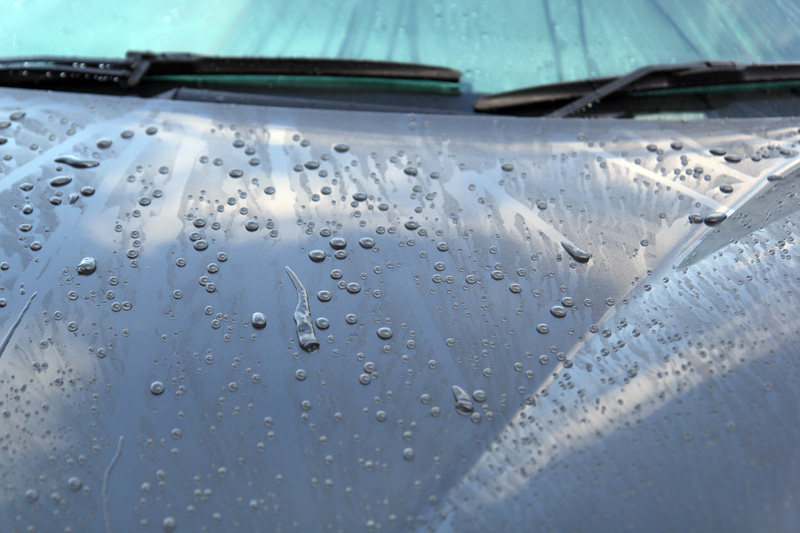 Drying Aids
More than a standard quick detailer, a drying aid contains lubricants designed to encourage microfibre drying towels to glide over the surface of the vehicle. This helps prevent incurring scratches and swirls during the drying process. Typically, these products are applied via a trigger spray to a clean and wet car. Example: Chemical Guys After Wash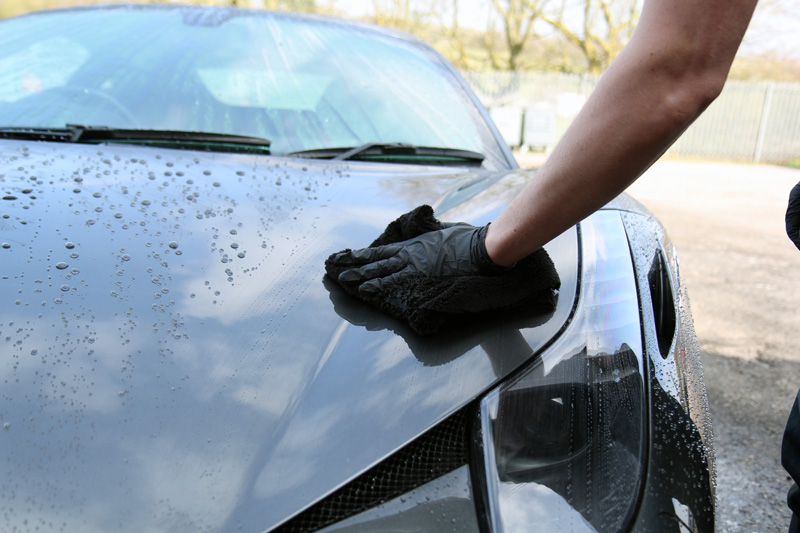 Water Spot Removal
If a de-ionising water filter such as Aqua Gleam is not used during the final rinse, water spot marks caused by impurities in tap water can leave a white chalky residue on the surface as it dries. The composition of these residues can cause them to etch into the coating and if left in place will cause the appearance to degrade and eventually the protection to fail. Maintenance products help to discourage these water spots from forming by improving water beading function. Those that remain or those caused by industrial fallout in rainwater can be eliminated with a water spot remover. Examples Kamikaze Collection Water Spot Remover, Kamikaze Collection Silica Scale Remover (for heavier water marks).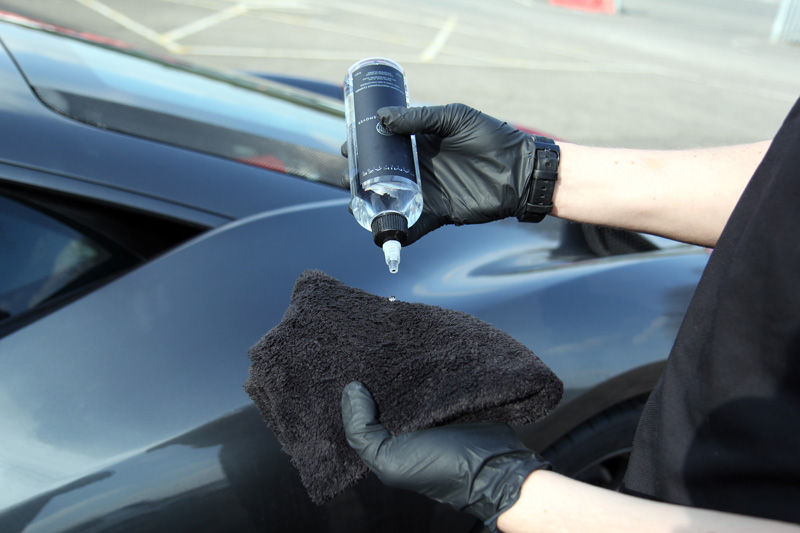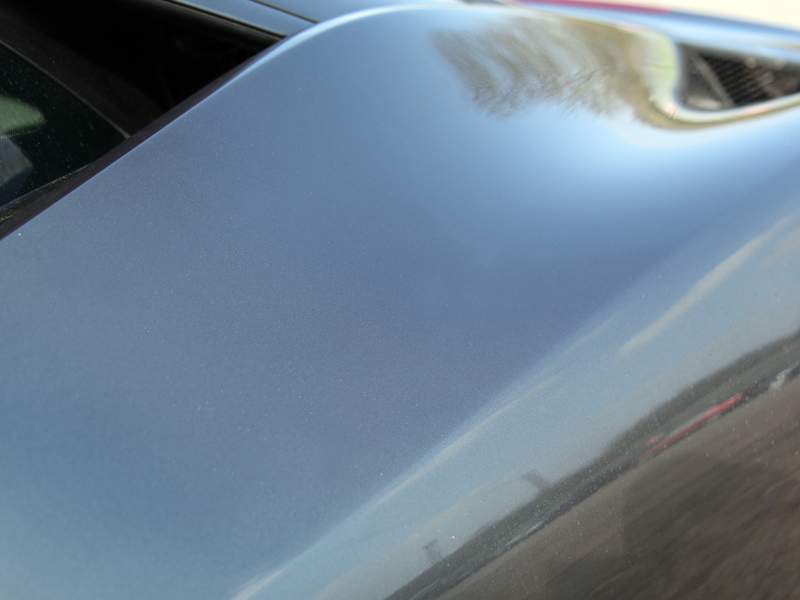 Regular washing with a pure pH neutral shampoo and following a post-wash maintenance routine outlined above will ensure that the protective properties of the nano-coating last longer, whilst also maintaining optimum gloss levels.
Nano-coatings, pure shampoos and post-wash maintenance products are available at UF. For advice or to discuss your requirements, please call the team on 01474 360 360, M-F 8am-5pm.