Audi A3 Sportback 2.0 TDi S-Line – New Car Protection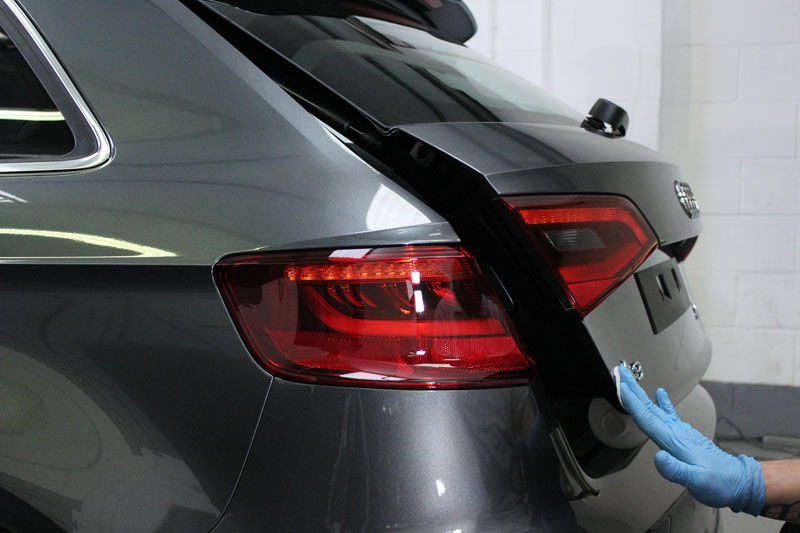 The Audi A3 has been a popular model ever since it was released in 1996. The latest version is 58mm longer than its predecessor and features the new MBQ chassis making it lighter and giving it firmer handling through corners. Combined with more direct feeling through the steering plus an upgraded, more refined interior, the Audi A3 Sportback is the perfect hybrid of comfort, practicality and all round good fun!
The customer brought his brand new A3 Sportback 2.0 TDi S-Line into the Ultimate Detailing Studio for a New Car Protection Treatment. As an aircraft maintenance engineer for British Airways, our customer has a particularly focused eye for detail and he was keen to observe the detailing process from start to finish.
It's not often customers want to stay and observe the detailing process. It was a pleasure to have the opportunity to show someone with such a keen eye for detail how we take care of the cars and of course, it's always nice to impress a professional whose own job also demands accuracy and perfection! – Master Detailer, UDS
Right from the start the customer requested Gtechniq products, including the new Crystal Serum 9H Sealant, available only through Gtechniq accredited detailers.
Crystal Serum is extremely resistant to chemicals with a high or low pH and is also highly swirl resistant. These properties offer fantastic protection for the vehicle but it does mean the product requires professional application in order to ensure the layer is laid down correctly. – Master Detailer, UDS
As always, the treatment started with an application of Bilt-Hamber Korrosol, an iron fallout remover which works to shrink bonded particles, causing them to fall away from the bodywork and wheels. Korrosol's colour-change formula makes it easy to see the areas it's working on.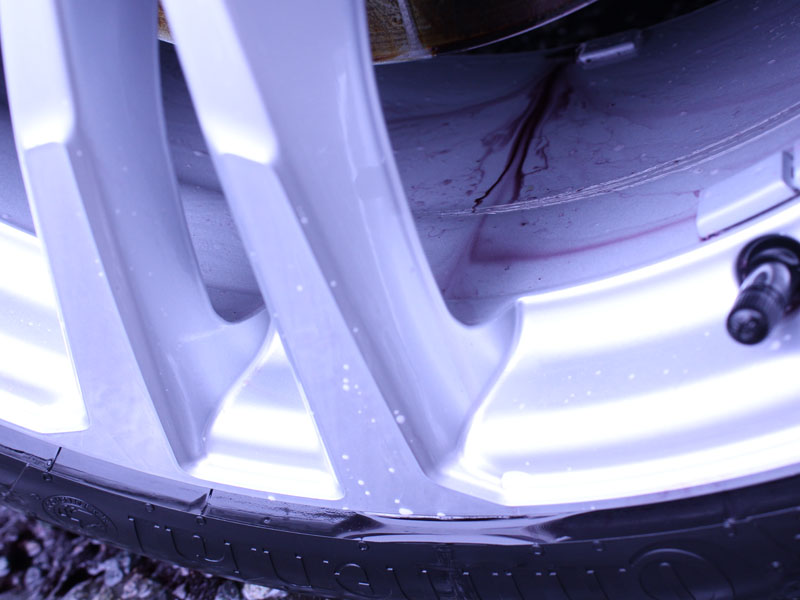 The wheels were then washed using Valet PRO Bilberry Wheel Cleaner and Wheel Woolies to get between the alloy spokes. The next step was to thoroughly degrease the wheels and bodywork using Bilt-Hamber Surfex HD. This was sprayed all over the vehicle and allowed to dwell for a few minutes, then rinsed off using a pressure washer. As the final pre-wash stage the car was covered with Ultimate Snow Foam to remove any of the remaining larger particles of dirt and grit, so as to help prevent them getting caught in a mitt during the wash process and incurring scratches.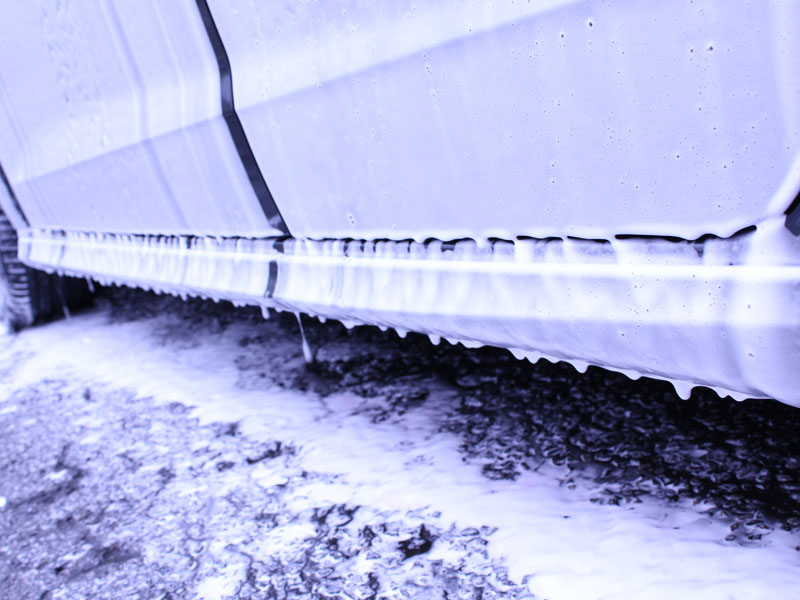 With the Ultimate Snow Foam rinsed off the car was then washed thoroughly using the Two Bucket Method, a Microfibre Madness Incredimitt and Gtechniq G-Wash. Cleaned and rinsed the car was given a final rinse using an Aqua Gleam De-Ionising Water Filter. These filters neutralise impurities in the water which cause spot marks to form and help to leave a sparkling finish on the paintwork. The A3 was then dried carefully using a Gtechniq Zero Scratch Microfibre Drying Towel.
To ensure no remaining contaminants were bonded to the paintwork the whole car was cleansed using Bilt-Hamber Auto-Clay Original before being lightly machine polished using the FLEX PE14-2-150 Rotary Machine Polisher and Gtechniq P1 Nano-Composite Polish.
The paintwork was in really good condition, so I used a 3M Black High Gloss Polishing Pad which is very soft with Gtechniq's P1. The nano-abrasives in P1 remove minor blemishes without needing to be refined afterwards. It also leaves a high shine in the paintwork. – Master Detailer, UDS
To prepare the paintwork and wheels for a sealant the Audi A3 was first wiped over using Gtechniq Panel Wipe Slow Evaporation Residue Remover. This removes polish residues and allows the nano-glass coat sealant to form the maximum number of bonds possible with the underlying substrate.
It's really important to make sure everything that's going to be sealed is as clean as possible to guarantee the longevity of the sealant. As with most things in life – preparation is absolutely key to the final result! – Master Detailer, UDS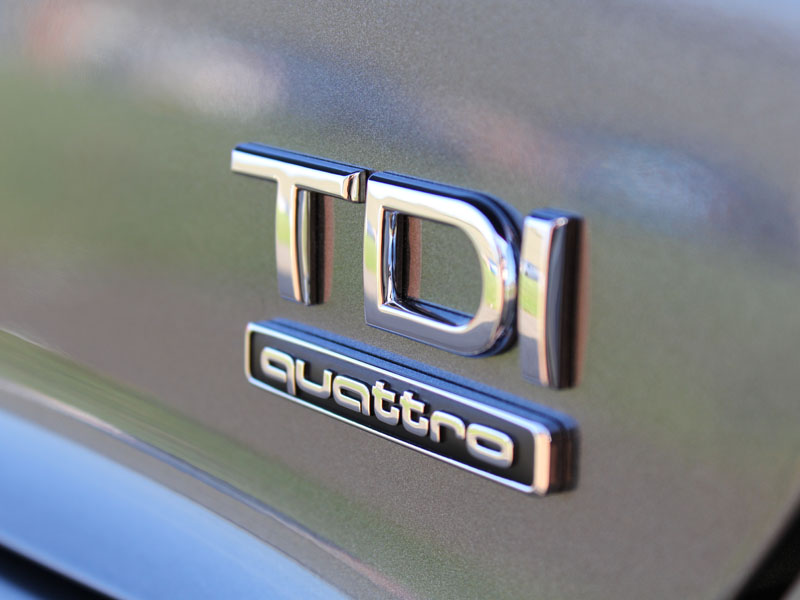 The last stage was to apply Gtechniq Crystal Serum 9H Coating to the bodywork. Crystal Serum not only provides a superior level of protection from road salts, UV and road grime it also leaves a very high level of shine.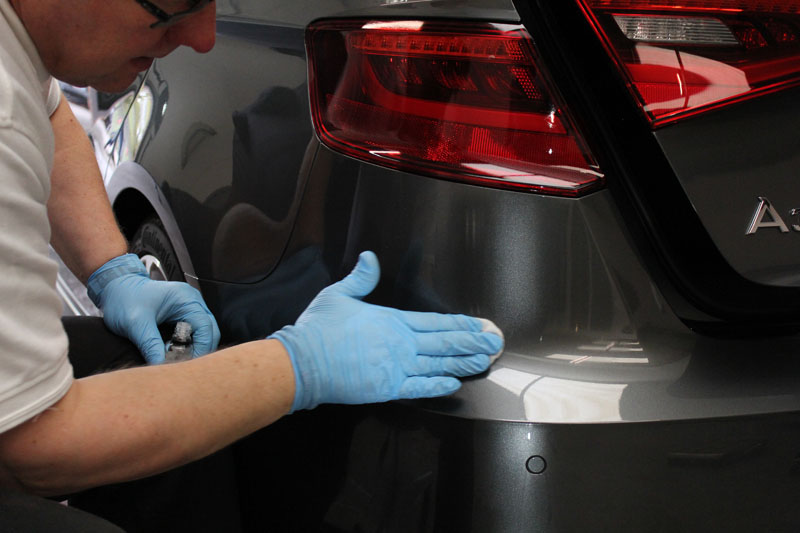 Crystal Serum was applied to the A3 using Nanolex Cotton Applicator Pads and then buffed using UF Microfibre Buffing Fleece.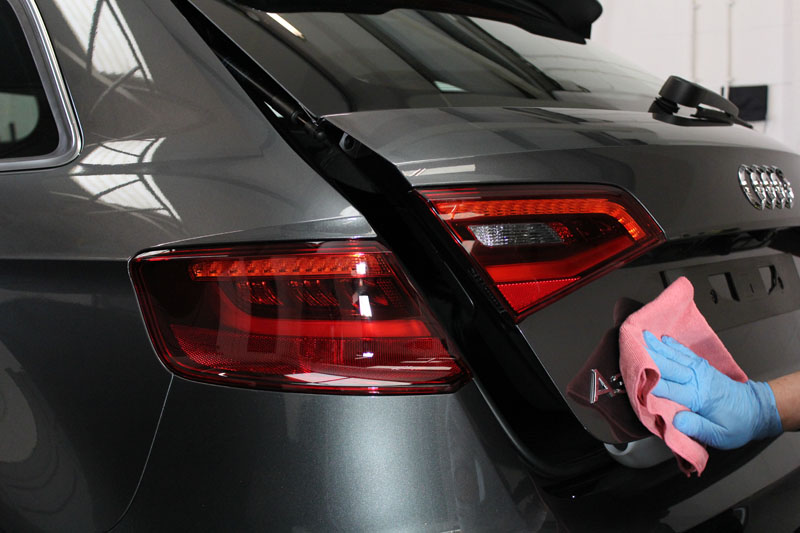 Whilst waiting for Crystal Sealant to cure all the glass was cleaned using Gtechniq G6 Perfect Glass and then sealed with Gtechniq G1 ClearVision Smart Glass, a coating which encourages rain water to bead and blow away when driving during rainy conditions. It also helps disperse snow and sleet and prevents ice from bonding as firmly to windows.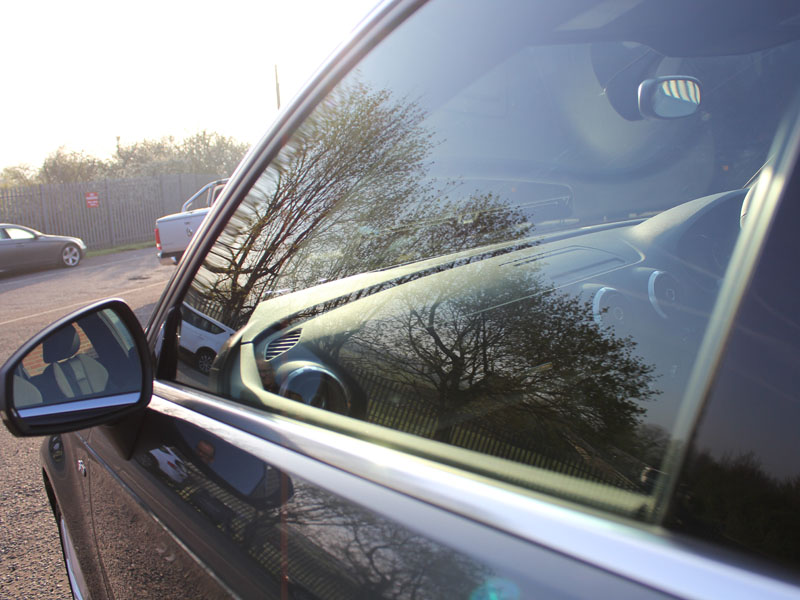 The exterior trim was treated with Gtechniq C4 Permanent Trim Restorer to help prevent UV fade. Then, attention turned to the interior. Half leather and half fabric, the leather was sealed with the abrasion resistant coating Gtechniq L1 Leather Coat.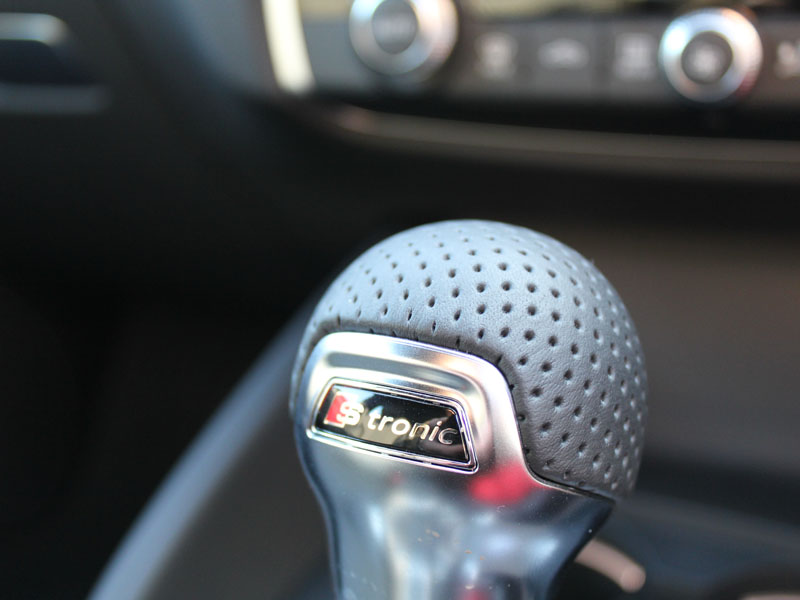 The fabric parts of the seats, the roof lining and the carpets were all treated with Gtechniq I1 Smart Fabric Coat, a coating which repels water and therefore helps prevent staining from drinks spills, foods, etc. The dash was treated with Gtechniq C6 Matte Dash, a UV protective coating which leaves a subtle, anti-static sheen.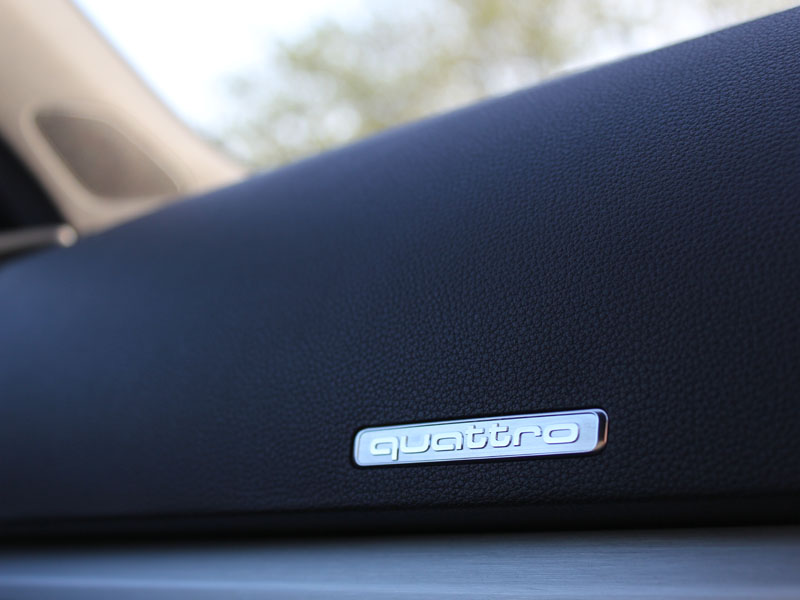 Finally the wheels were treated to a layer of Gtechniq C5 Alloy Wheel Armour, a nano-coating with high temperature resistance which actively repels grime, water and brake dust – as brake dust is potentially very damaging to wheels this coating is an absolute must for anyone trying to keep their car in the best possible condition.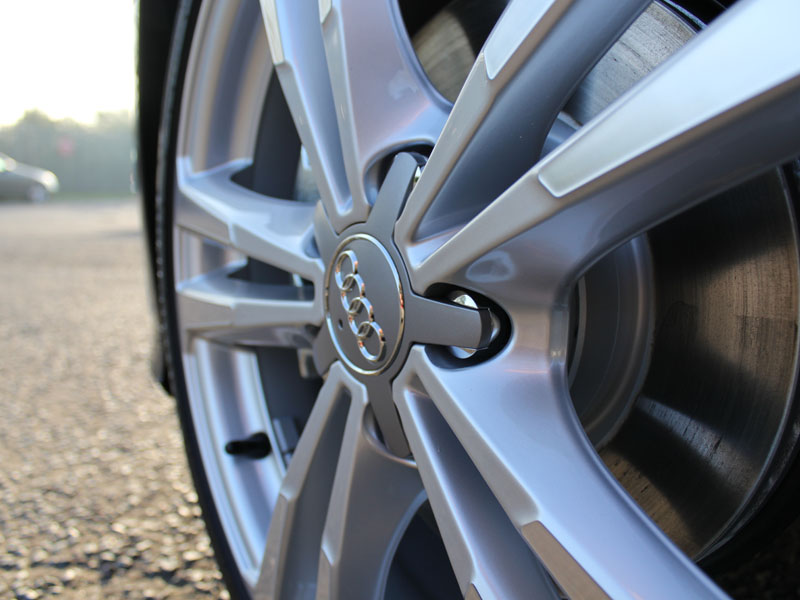 The final result was stunning – the paintwork was highly reflective and every inch of the A3 sparkled.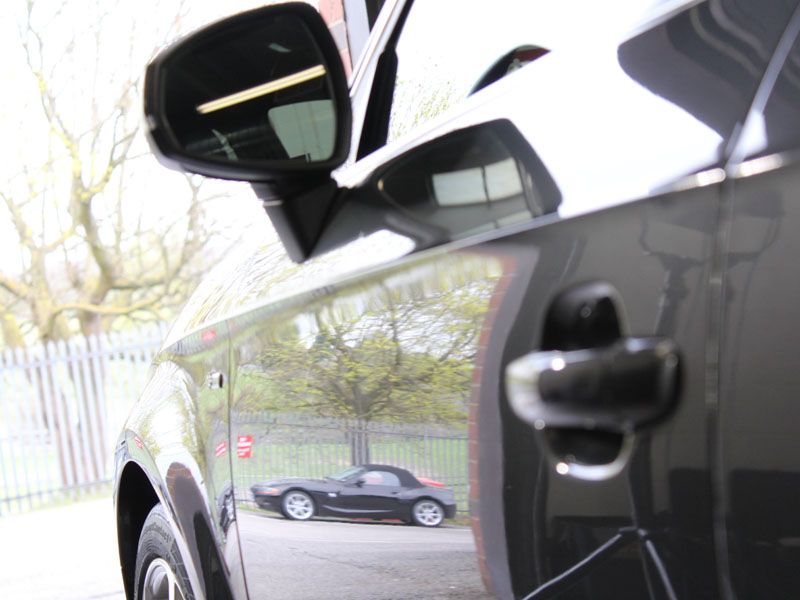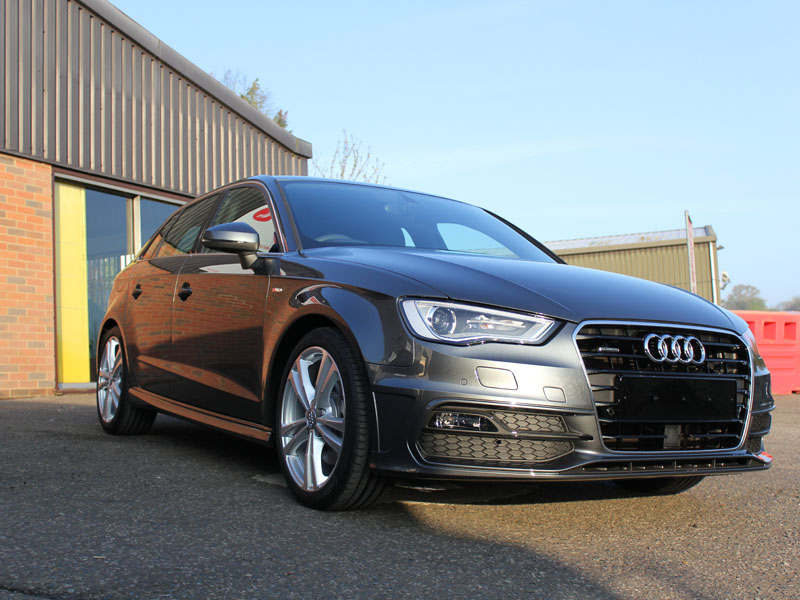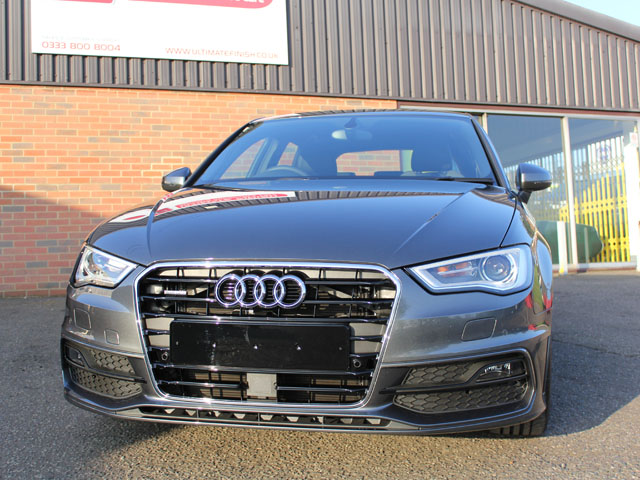 Ultimate Detailing Studio – Award Winning Detailing. Call 0845 838 1200 to discuss your requirements and arrange a free vehicle appraisal.
Ultimate Finish – Legendary Automotive Care since 1999.