Audi Q3 TDi Quattro – Nanolex New Car Protection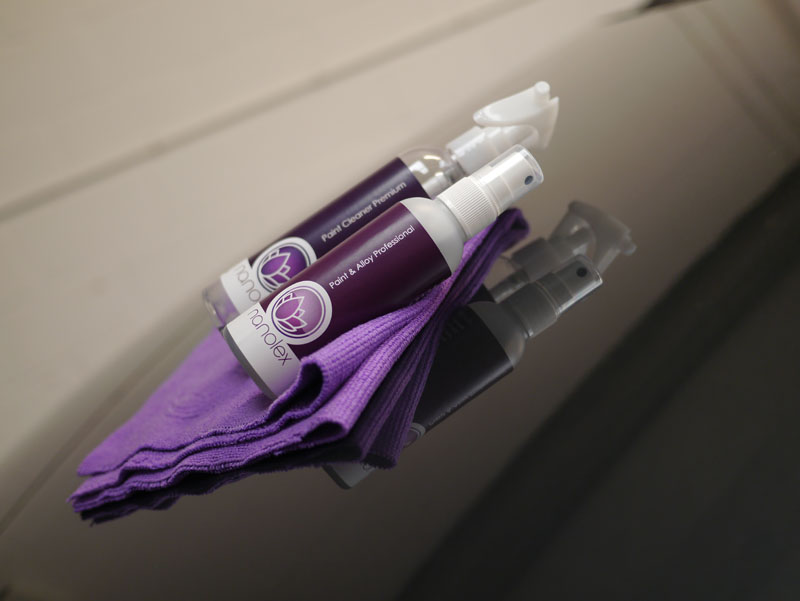 Protecting your new car from the beginning is an important factor in maintaining the potential resale value of your investment. A good nanotechnology sealant will help protect from swirls, scratches and UV fading as well improving the overall gloss appearance. An Audi Q3 TDi Quattro in Daytona Grey, a pearlescent dark silver, arrived at the Ultimate Detailing Studio for a New Car Protection Treatment to achieve just that!
On this occasion the Audi had been delivered to the studio directly from the dealership. Our Detailer set to work, using Valet Pro Citrus Tar & Glue Remover to ensure the last of the transportation wax residue was removed, and then degreased using Bilt-Hamber Surfex HD. The bonnet, boot and door shuts were also treated with Surfex HD, whilst the wheels were sprayed with Bilt-Hamber Korrosol to ensure no iron contamination had been collected whilst en route to the Detailing Studio.
The Q3 was then pre-cleaned using Ultimate Snow Foam and washed using the Two Bucket Method and Bilt-Hamber Auto-Wash. After rinsing the suds away an Aqua Gleam deionising water filter was connected to the hose and the Audi was given a final rinse with purified water and then patted dry using soft microfibre drying towels.
It was obvious that the dealership had prepared this car as polish residue was present in the nooks and crannies, but there weren't any of the usual swirls in the paintwork, apart from a few marks on the plastic trim. As a result I didn't need to use a machine polisher, so I refined using SCHOLL Concepts S40 Anti-Swirl Compound by hand. – Master Detailer, UDS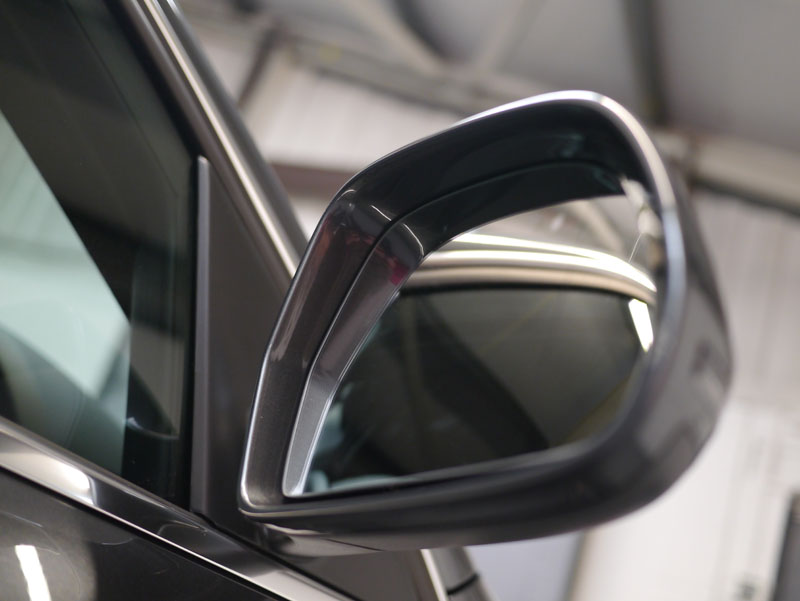 For the sealant Nanolex PROFESSIONAL Paint & Alloy Sealant was selected for its hydrophobic properties, slickness and glossy finish. First our Detailer used Nanolex PREMIUM Paint Cleaner to ensure the paintwork and wheels were completely free of any lingering polish residues which might inhibit the bond between the substrate and the sealant. Then, working a panel at a time and one wheel at a time, the sealant was applied, allowed to cure for around 3 minutes, then wiped off using a soft, short-pile microfibre cloth. As a final touch the tyres were treated with Swissvax Pneu tyre dressing, imparting a natural sheen and completing the perfectly finished look for a very glossy Audi Q3!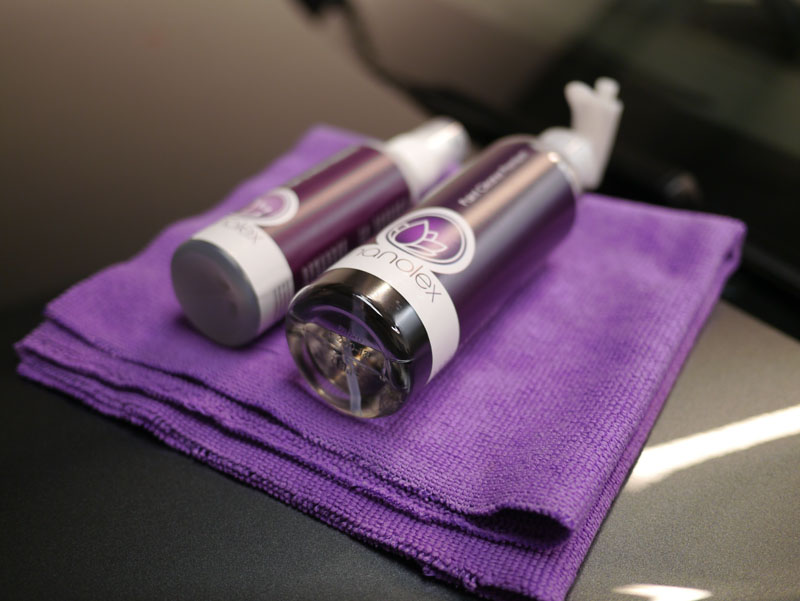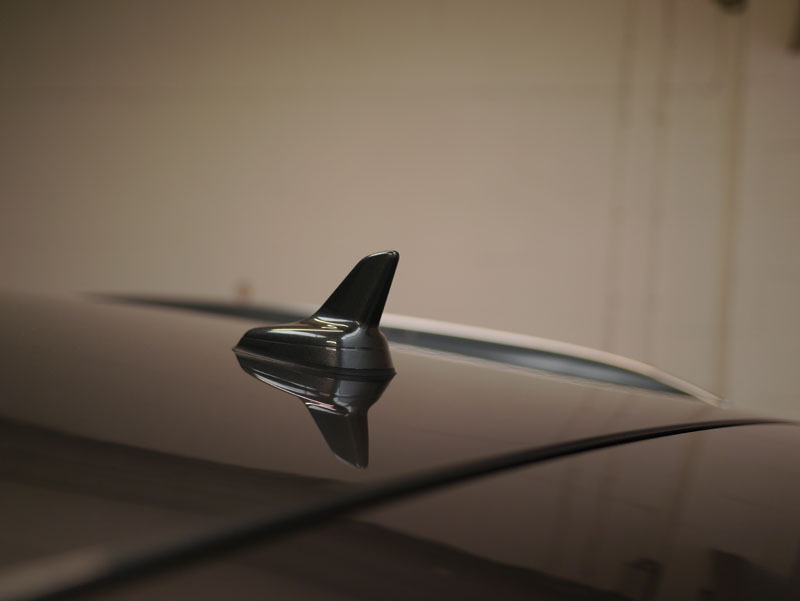 Ultimate Detailing Studio – Award Winning Detailing. Call 0845 838 1200 to discuss your requirements and arrange a preliminary inspection.
Ultimate Finish – Legendary Automotive Care since 1999.