BMW 640d Gran Coupe Receives Ultra Protective Nano-Ceramic Coating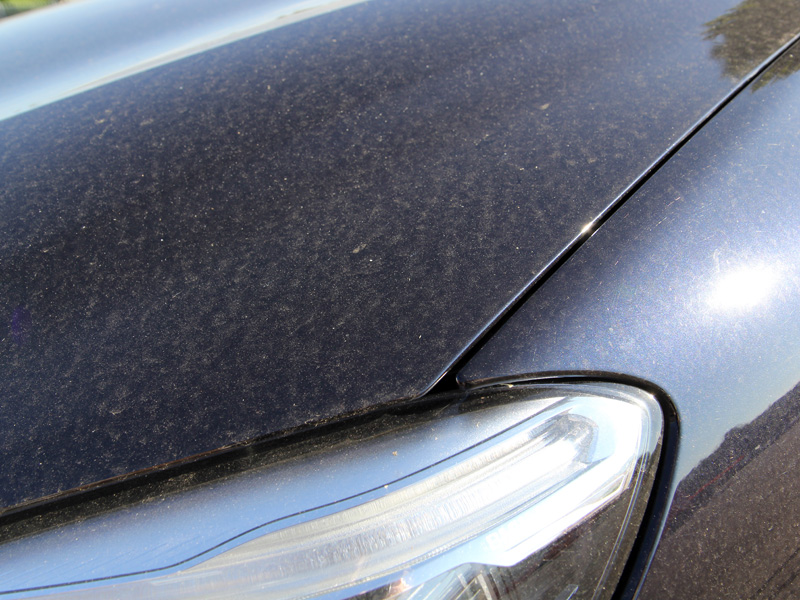 If you need a sensible car, but don't want to relinquish the fun of driving, then the BMW 640d Gran Coupe is a great combination. Four-door saloon car styling means there's plenty of room to strap three moderately-sized adults into the back seats and space for shopping (or golf clubs) in the boot. The cabin space is well equipped, with the familiar feel of quality and luxury in quintessentially-efficient, German-style. Meanwhile, under the bonnet lies the BMW 'TwinPower' Turbo inline six-cylinder diesel engine which uses a common rail direct injection and multi-stage turbocharging with variable turbine geometry providing 313 hp and 630 Nm of torque at just 1,500 rpm. The 640d is capable of achieving 0-62mph in just 5.4 seconds – impressive for a four-door saloon weighing in at 1885 kgs.
This 640d had been bought as a company car, with the intention of being used on a daily basis. In addition to the regular mileage, the car was to be stored outside.
I bought the 640 as 'the company car'. I really needed something that offered practicality, but couldn't face the thought of driving something without some "get-up and go". The 640 ticks the boxes. Unfortunately, the 640 is 10 centimetres too long to fit in the garage, so it's going to be outside all year round. It's a really dark colour, though, and when I collected it I spotted blemishes already in the paintwork. I take care of my cars, I've been using my UF Buckets and Ultimate Snow Foam for a while now and I felt the 640 would benefit from a solid start, so I booked it into UF Detailing Studio to protect it properly, right from the off. – Oliver M, 640d Gran Coupe owner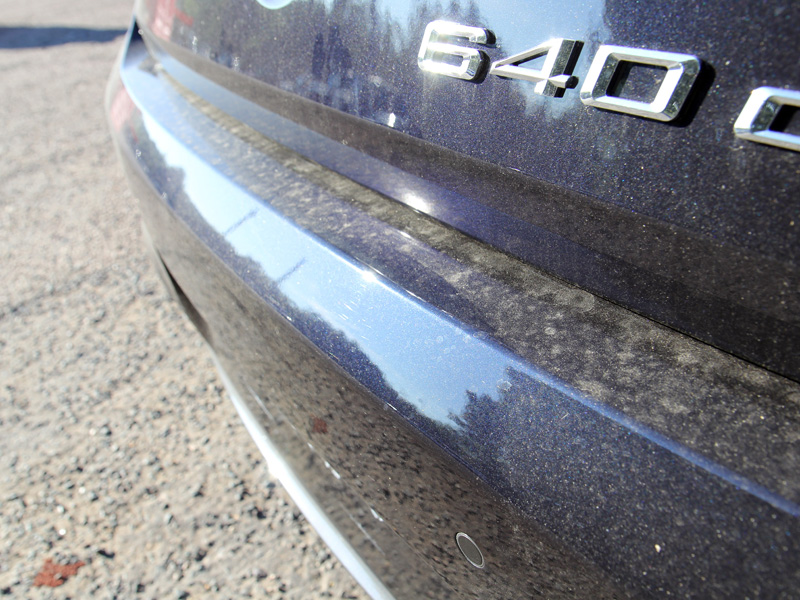 As soon as it turned up, even though it was quite dirty, I could immediately see that the paintwork needed some correction. There were visible swirls even through the dirt, along with lots of organic contamination. Also visible were water marks, where rainwater combines with pollution in the atmosphere to leave crusty deposits which can cause etching. It was a lovely colour, BMW Carbon Black which has a blue 'flip' to it, but the colour shows up every little mark. – Derek Ginger, Master Detailer, UF Detailing Studio
With the paintwork in need of some extra attention, the 640 was booked in for a Gloss Enhancement Treatment with the 'Nano-Ceramic Ultra' upgraded sealant option. As it was going to be a hard working daily driver, Alloy Wheel Protection and a Glass ClearVision Treatment were also specified.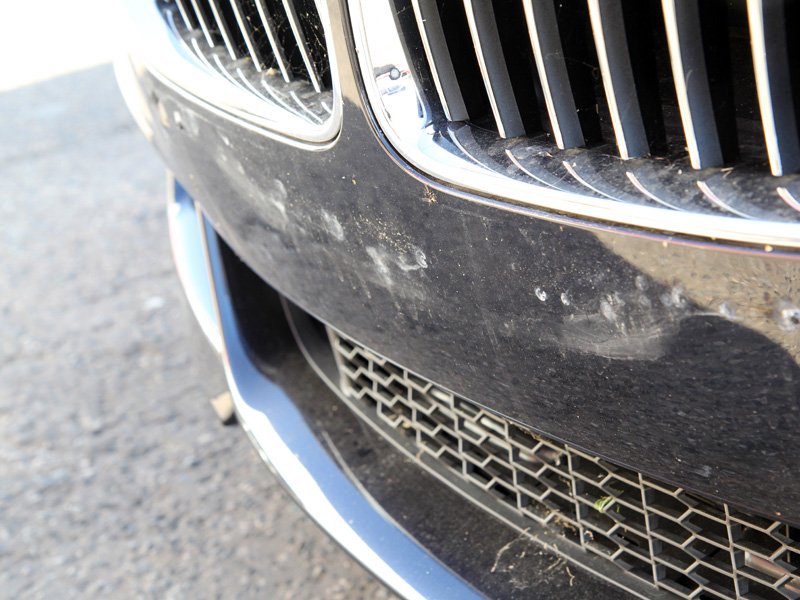 Part of the vehicles journey between production and the dealership can be via rail, and subsequently, they could be stored in sidings for long periods. Consequently, new cars often have heavy iron contamination not only along the sills and wheels but all over the bodywork. The iron particles bond to the paintwork and begin to oxidise, causing them to swell. Brake dust causes the same problem and is usually visible as black spots of deposits on wheels.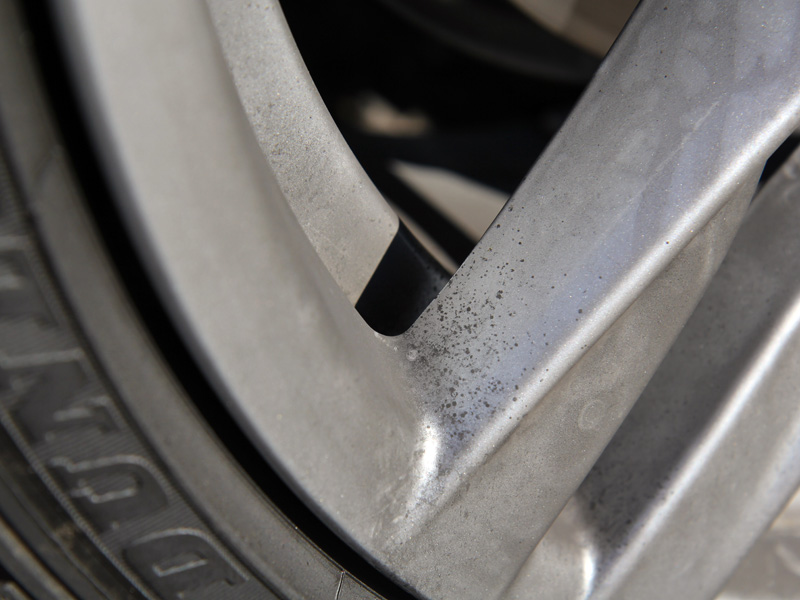 Left untreated, these particles can cause pitting in the paint or wheel lacquer; on dark colours, these can be difficult to see until the damage is done. Removing the particles using an iron contamination and fallout remover is the safest method. In this instance, Bilt-Hamber Korrosol was applied and left to dwell, shrinking the particles and thereby breaking their bond with the substrate.
Most of the iron contamination removers work this way, and it's safer for the paint than using a clay bar as sharp particles become embedded in the clay. If the clay isn't folded regularly enough then the particles are scraped across the paintwork causing scratches and swirls. Korrosol has a colour change function so you can see where the product is acting on iron, but on a dark coloured car, it's impossible to see it. If you want to see the 'bleed' you can apply a snow foam over it – the purple shows up against the white foam. As it was, the colour change was visible when Korrosol neutralised the brake dust on the wheels. – Derek Ginger, Master Detailer, UF Detailing Studio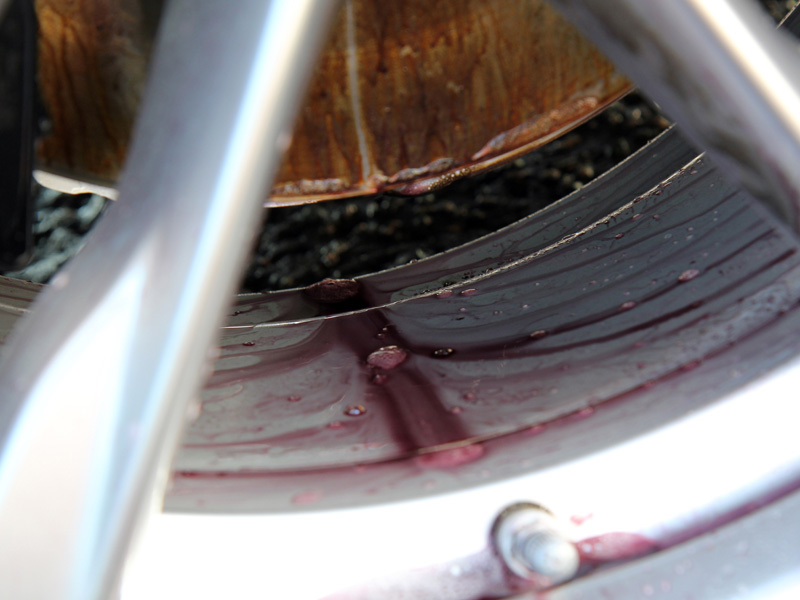 After rinsing off the Korrosol, the 640 was then treated with Bilt-Hamber Surfex HD. Acting as a degreaser, Surfex removes remnants of transportation wax, diesel residues and oily deposits from all substrates.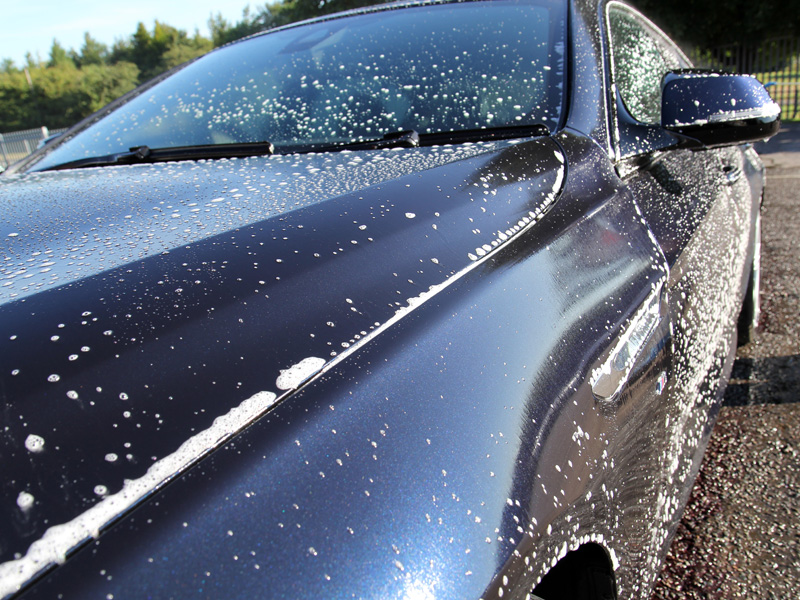 This was followed by Ultimate Snow Foam to remove any larger particles of dirt and grit still bonded to the paintwork. The initial treatment was rinsed off before a second application was used as a lubricant for a clay mitt.
The car had quite a lot of organic contamination, the sort usually associated with a car that has been sat in a parking lot for a while. As it turned out, prior to sale the BMW had been stored for three months in an outdoor compound. Tree sap and bugs had become bonded and embedded into the lacquer, particularly on the horizontal surfaces, so I used a fairly aggressive clay mitt to make sure I removed it all. – Derek Ginger, Master Detailer, UF Detailing Studio
After rinsing, the car was then washed using the Two Bucket Method, an Ulti-Mitt Merino Wash Mitt and Nanolex Pure Shampoo. It was then dried and brought into the detailing studio for inspection.
The high-intensity lighting showed every mark on the dark paintwork. There was evidence of etching from bird lime and acid rain fallout, as well as some swirl marks.
The 640 has a long bonnet so the contamination there was particularly prolific. Not surprisingly, the horizontal surfaces required more attention and a more aggressive pad and compound combination to get it looking as it should. – Derek Ginger, Master Detailer, UF Detailing Studio
To correct the paintwork on the bonnet, roof and boot lid a SCHOLL Concepts Purple Polishing Pad was used with Menzerna Heavy Cut Compound 400 on a FLEX PE14-2 rotary polisher.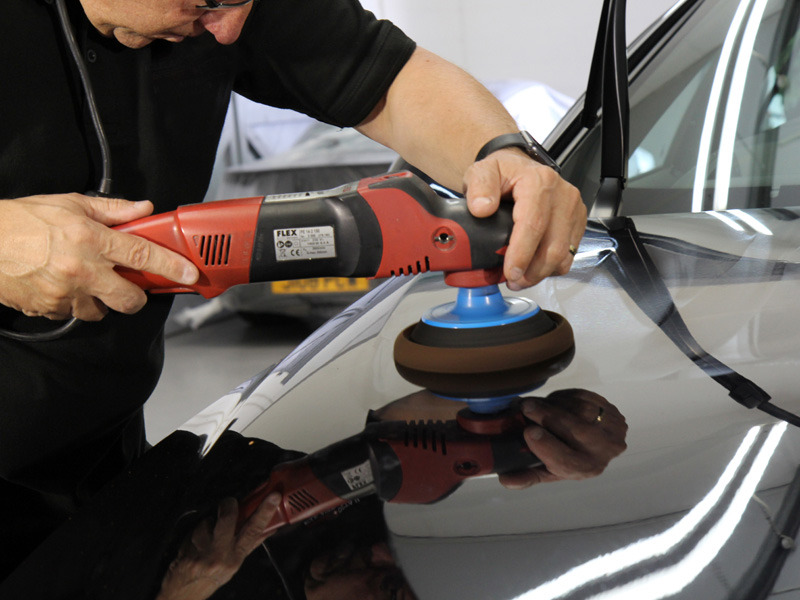 The smaller areas, such as the door pillars, tops of the doors and wing mirrors, were corrected using the RUPES BigFoot Nano iBrid.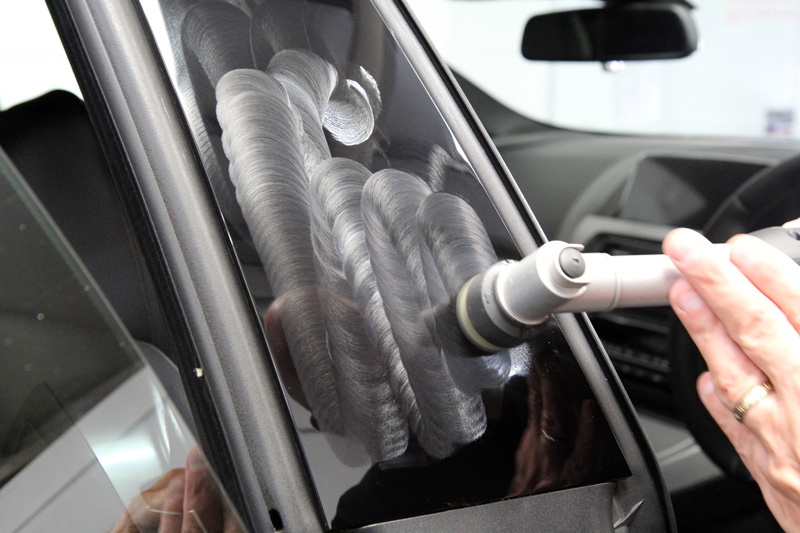 For the vertical panels and to refine the bonnet and boot lid, a Yellow 3M PERFECT-IT III Yellow Polishing Pad was used with Menzerna Super Finish Plus 3800. The fine abrasives work to bring out a high gloss finish, even on dark and scratch-resistant paintwork. Machine polishing removed the etching caused by acid rain fallout. The areas of etching from bird lime were heated using a hot air gun, causing the clearcoat to expand slightly and reducing the appearance prior to machine polishing.
To protect the paintwork, a layer of Kamikaze Collection Miyabi Coat was applied by hand using a cotton applicator pad, left to cure for 20 minutes before being buffed off with seamless microfibres. Producing a high-gloss shine that enhances the colour and clarity of the paintwork, Miyabi Coat provides durable protection from industrial and environmental fallout. Once fully cured, an additional layer of Kamikaze Collection Over Coat was applied on top of the Miyabi. Highly hydrophobic, Over Coat repels water and dirt to prolong the life of the top-coat sealant whilst significantly enhancing the water beading.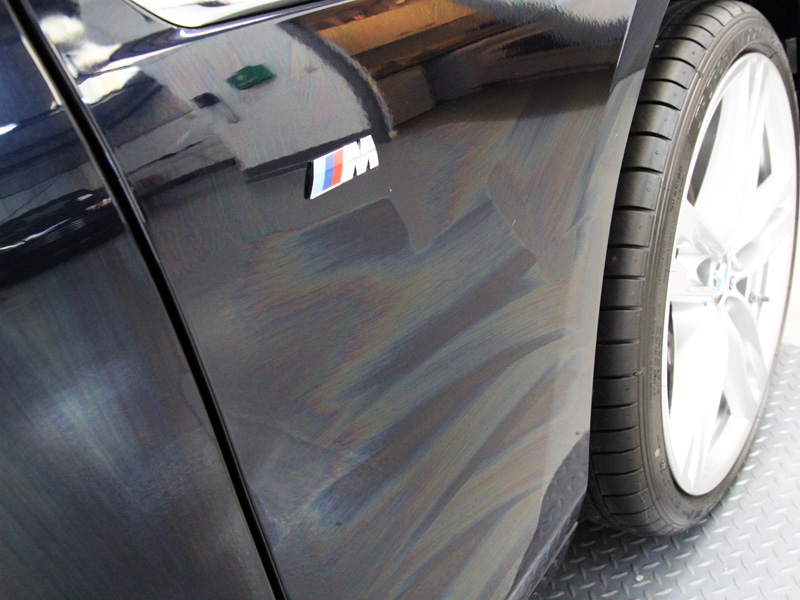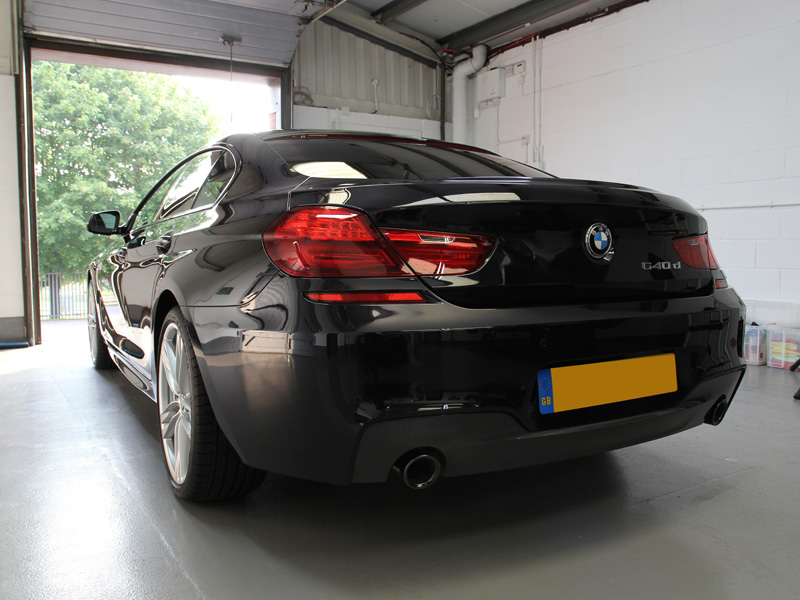 Alloy wheels can be awkward to clean, particularly if brake dust is allowed to build-up. Typically this can only be removed using astringent chemicals which over time may compromise the integrity of the protective lacquer. Alloy Wheel Protection Treatment uses a nano-ceramic sealant which bonds to the surface, creating a barrier between the lacquer and harmful elements. Once coated, water, dirt, oil and grime are repelled and brake dust particles do not bind as readily. Treated wheels are then easier to clean during the weekly wash and harsh chemicals are not required.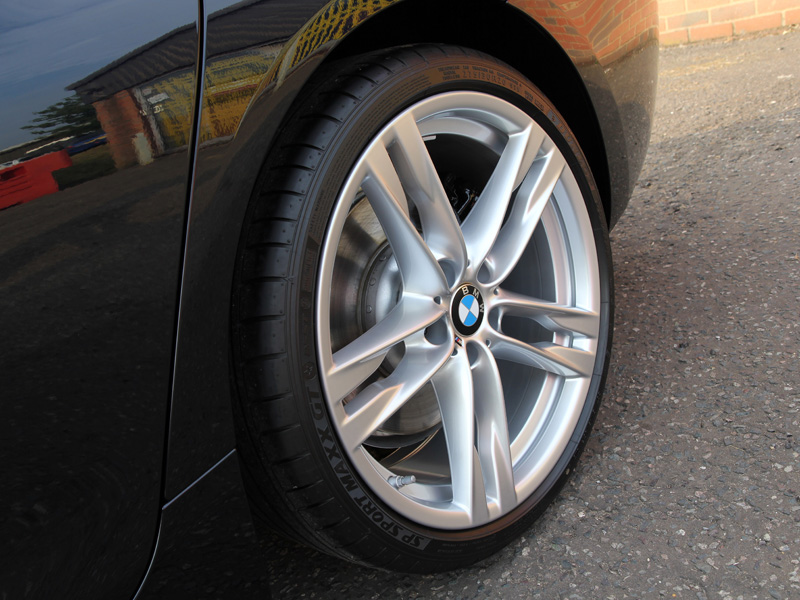 The windows were sealed using Gtechniq G1 ClearVision Smart Glass. This forms a hydrophobic barrier that encourages rainwater to roll into beads on contact, allowing them to be easily blown away even whilst driving at relatively low speeds. As a result of the hydrophobic nature of the product, snow and ice cannot adhere as well to treated surfaces.
Paintwork corrected and now fully protected, the 640d looked spectacular, even better than new.
UF often see brand new cars arriving in less than perfect condition, but that's why it's so important that a company who has the knowledge and an eye for detail takes care of it. Dealerships are often pushed for time and outsource their sealant applications to third party valeters, so unfortunately there's little quality control. Bringing your car to an independent detailing studio is the ideal solution to ensure your vehicle receives the care it deserves. – Derek Ginger, Master Detailer, UF Detailing Studio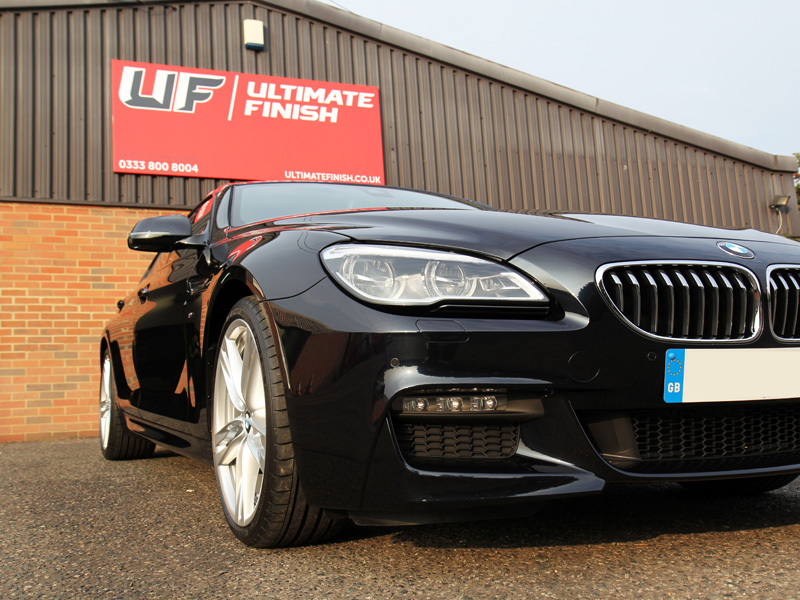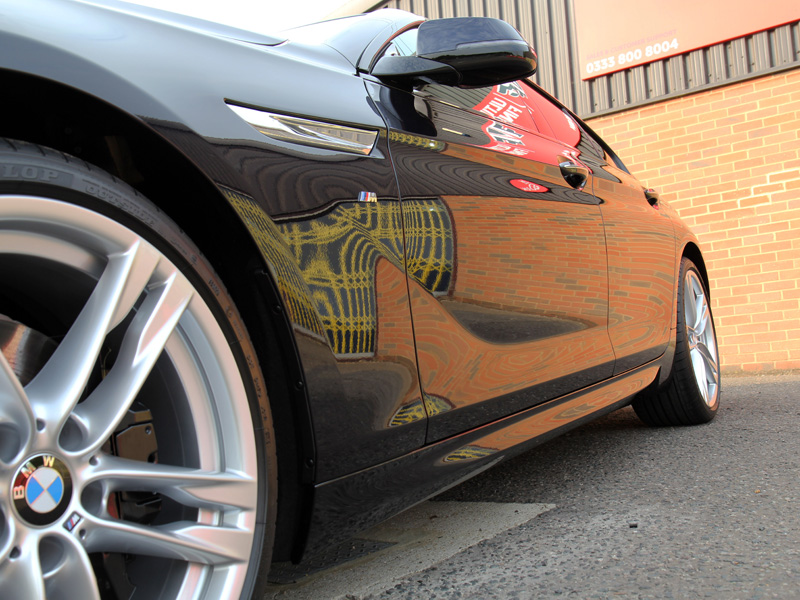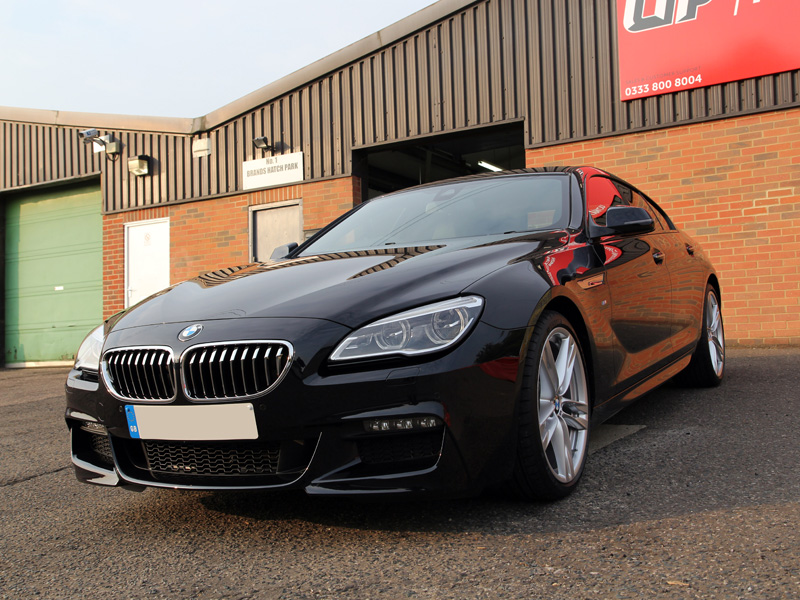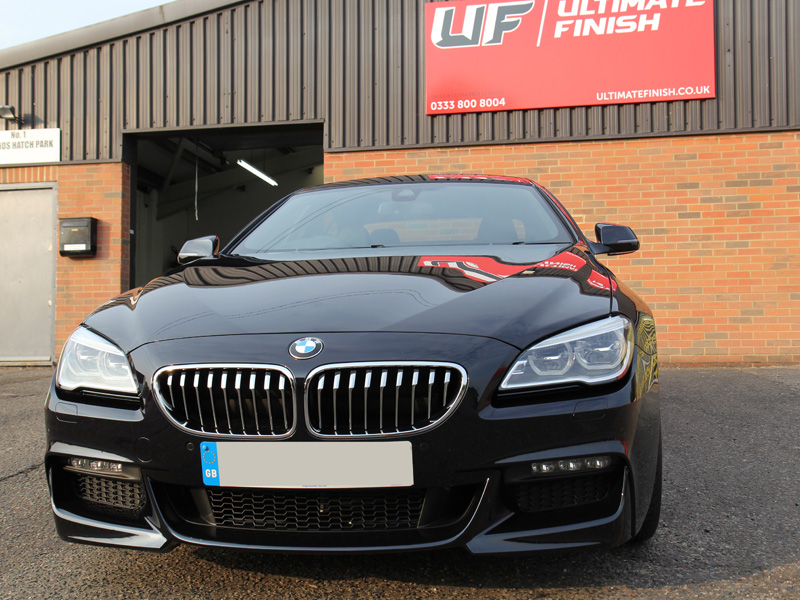 UF Detailing Studio – Award Winning Detailing. Call 0333 800 8004 to discuss your requirements.