BMW i3 eDrive – The Future Has Arrived In Style!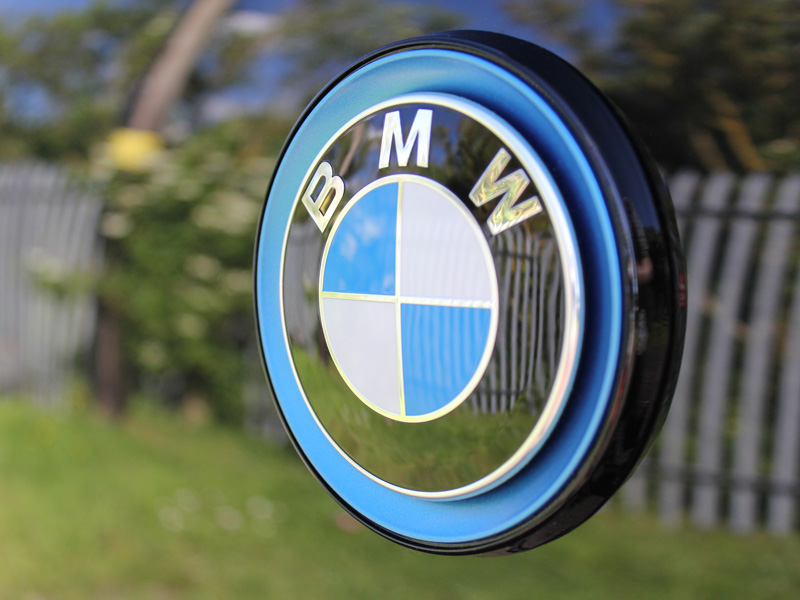 Self-driving cars, fully electric cars and hover cars have been a big feature in science fiction movies and comic strips for many years. So far, the majority of electric cars have been hybrids and frankly, the results have been largely underwhelming. Added to which the general styling has been pod-like and uninspiring, so all in all, the idea of a fully electric car with decent range and futuristic styling has remained something of a dream.
Until now. Enter the BMW i3 eDrive, BMW's new 5 door urban electric MCV (Mega City Vehicle), the first volume-produced all electric car. In size it comes somewhere between the BMW 1 Series and the 3 Series, so there's plenty of room for 4 people inside. Being rear wheel drive it's fun to drive and has lots of torque. Then add range – the official figures state 80-100 miles before the batteries need recharging, even up to 120 miles if driven in the most energy efficient of fashions. The great range is partly down to the carbon fibre reinforced plastic (CFRP) construction which improves energy consumption. It's also down to the innovative use of energy conversion – when the driver lifts off the accelerator pedal, the energy passes down the drive chain and recharges the lithium-ion batteries. Charging doesn't take long anyway – AC fast charging takes around 3 hours and DC fast charging available at public stations takes around 30 minutes!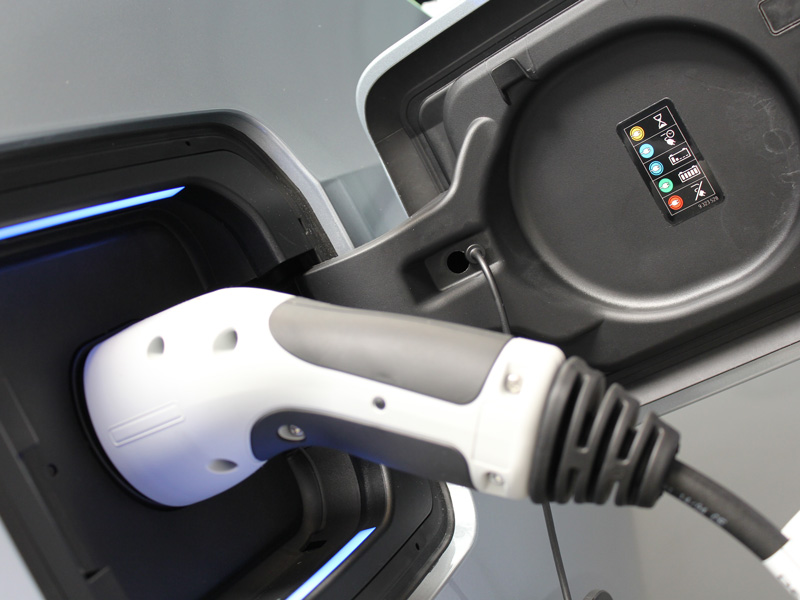 Being all-electric it produces zero emissions. It's hardly surprising then that the i3 has so far won 2014 Green Car of the Year and 2014 World Car Design of the Year. And the styling is exactly what is expected from such an innovation – it truly looks futuristic!
This BMW i3 was brand new, intended to be used as a 'town car' for local commuting. To protect it and ensure only minimal upkeep was necessary, it arrived at the Ultimate Detailing Studio for a New Car Protection Treatment. Of course, it had been raining, so when the car arrived it was covered in dirt, rain marks and dust.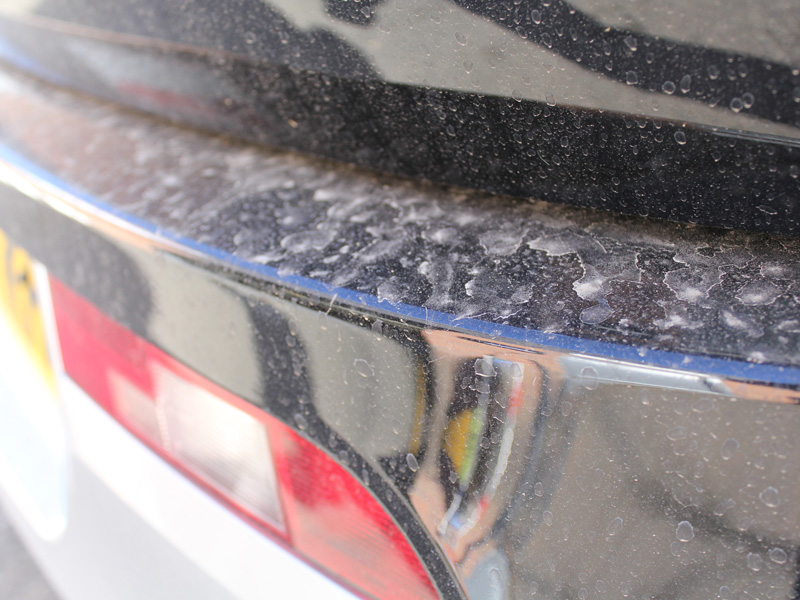 To begin the decontamination process the i3 was sprayed with Valet Pro Dragon's Breath to remove any iron particles, then treated with Surfex HD to remove any oil residues and the wheels were cleaned with Valet Pro Bilberry Wheel Cleaner.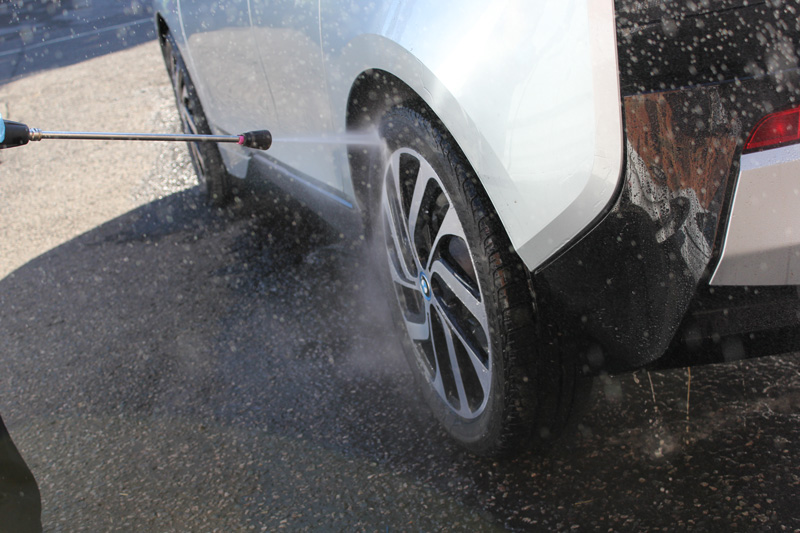 Ultimate Snow Foam pre-wash cleaner was applied to the bodywork to remove larger particles of dirt, helping to prevent introducing scratches to the paintwork during the full wash process.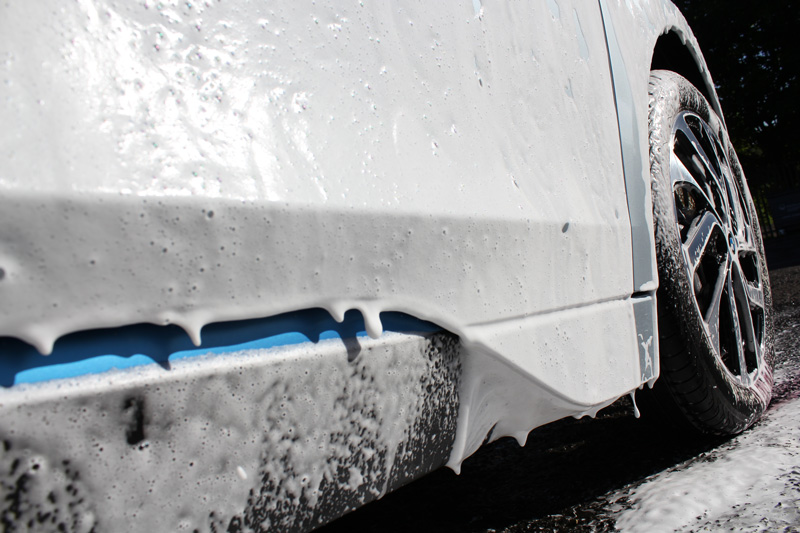 The i3 was then washed using the Two Bucket Method and dried with soft clean drying towels. Carefully, to avoid burning through the heat-sensitive plastic panels, the i3 was machine polished using a FLEX PE14-2 150 Rotary Machine Polisher, 3M Black Refining Pad and PolishAngel Master Final Polish II to leave a glossy finish.
We'd decided to gloss enhance and protect the BMW i3 with Nanolex products. Nanolex is a German manufacturer of premium ceramic coatings which provide hydrophobic and oleophobic barriers for a variety of substrates. Nanolex work closely with BMW M-Sport in Germany, supplying protection products for their matt-finish paintwork, so it made complete sense to use Nanolex for this very advanced and innovative car. – Master Detailer, UDS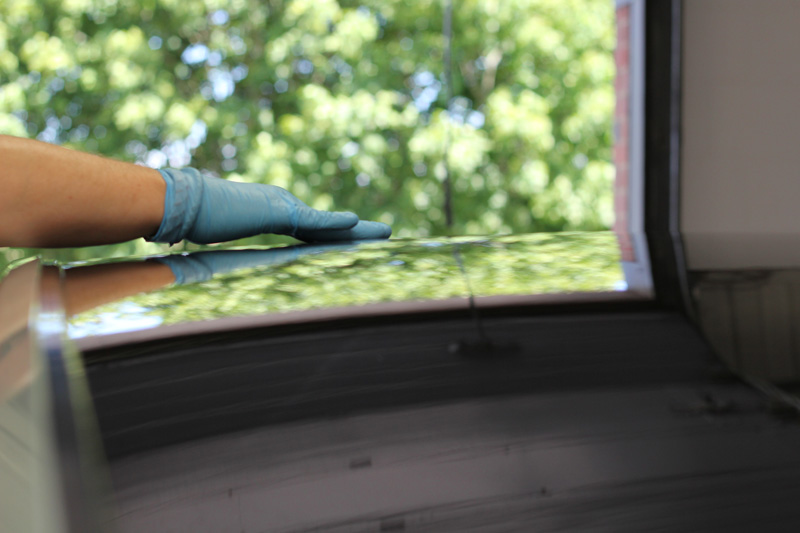 The great thing about Nanolex PROFESSIONAL Paint & Alloy Sealant is it bonds well and provides a really high level of gloss on all treated surfaces. Dirty water then beads and dirt particles don't settle on to the surface. This makes the car easier to clean and less likely to get scratched during the wash process. It's a really easy product to use which is probably why it's so popular. People that come along to our Nanolex Training Days are amazed at the results that can be achieved with these products. – Master Detailer, UDS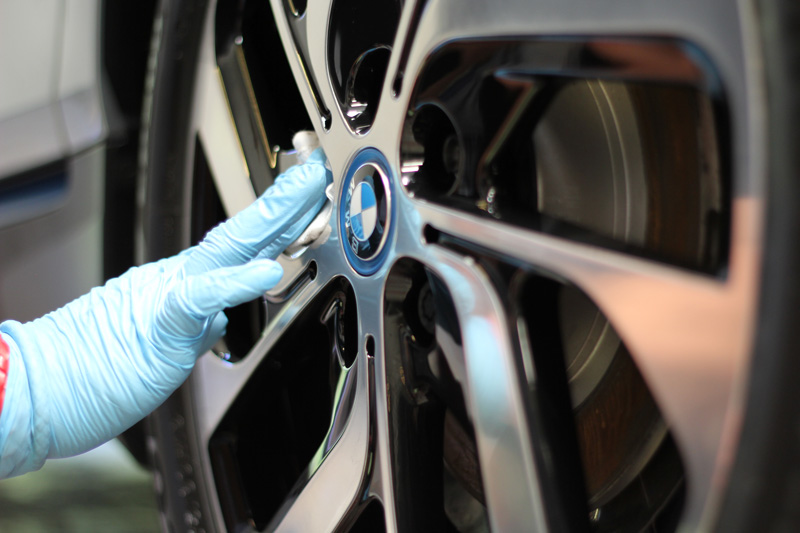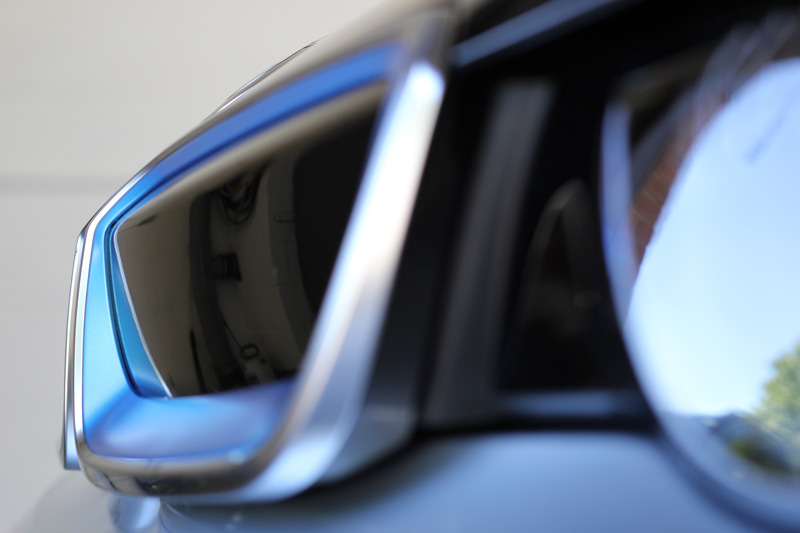 This car is so futuristic, I did get quite excited! All the gadgets were right there in front of the driver, with two LCD displays to show the speedometer, range, etc, plus the SatNav and entertainment centre. It really was very well thought out. – Master Detailer, UDS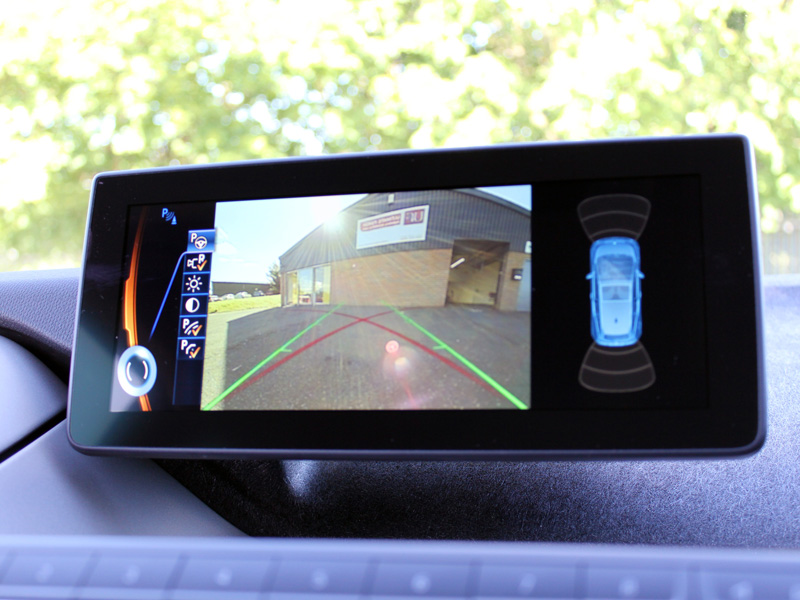 The interior of the car was vacuumed then cleaned before being protected with Nanolex PREMIUM Textile & Leather Sealant. This is a hydrophobic barrier that encourages liquid spills to bead so they can be easily cleaned up without causing staining. It also protects leather from UV fading, drying out and cracking.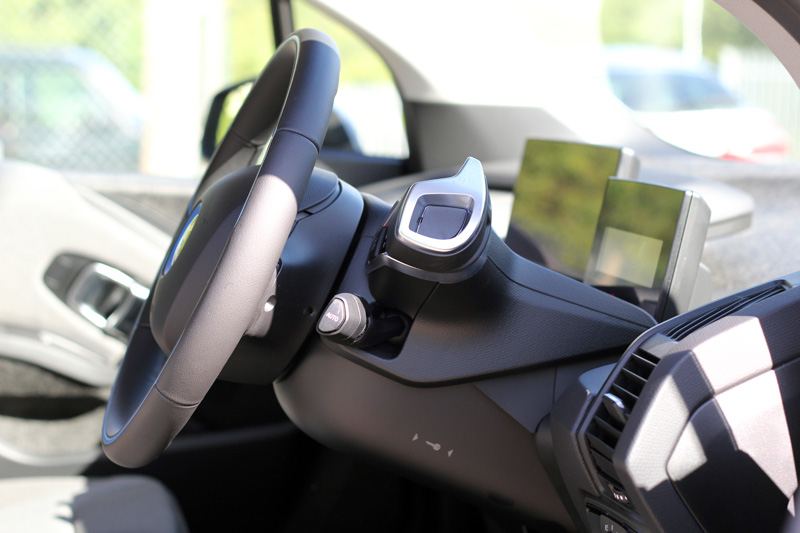 The glass was cleaned and then protected with Nanolex URBAN Glass Sealant which forms a hydrophobic barrier encouraging rain water to blow off at lower speeds, such as those typically employed when driving around town. The trim was protected from UV degradation by Nanolex Trim Rejuvenator.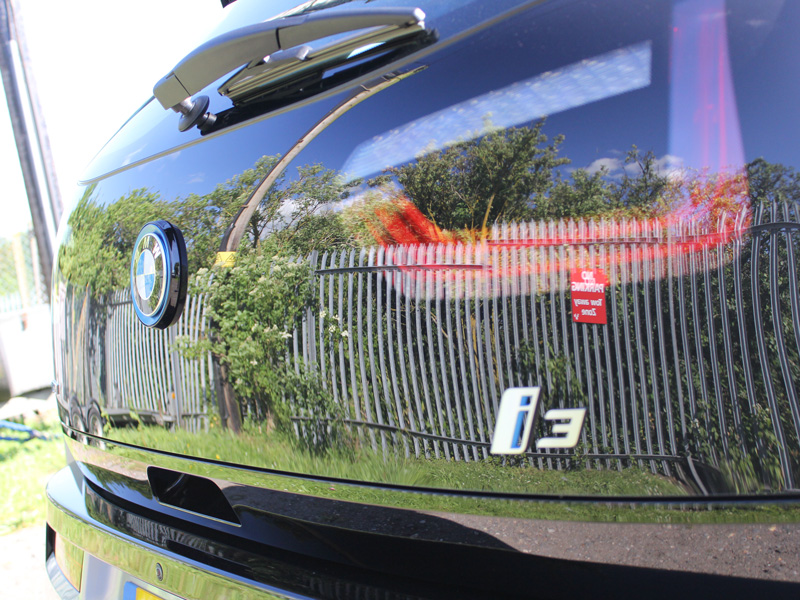 When the customer collected the BMW i3 he was impressed not only with the results, but pleased that the latest in German nanotechnology coatings had been used to protect this German-engineered innovative and futuristic car!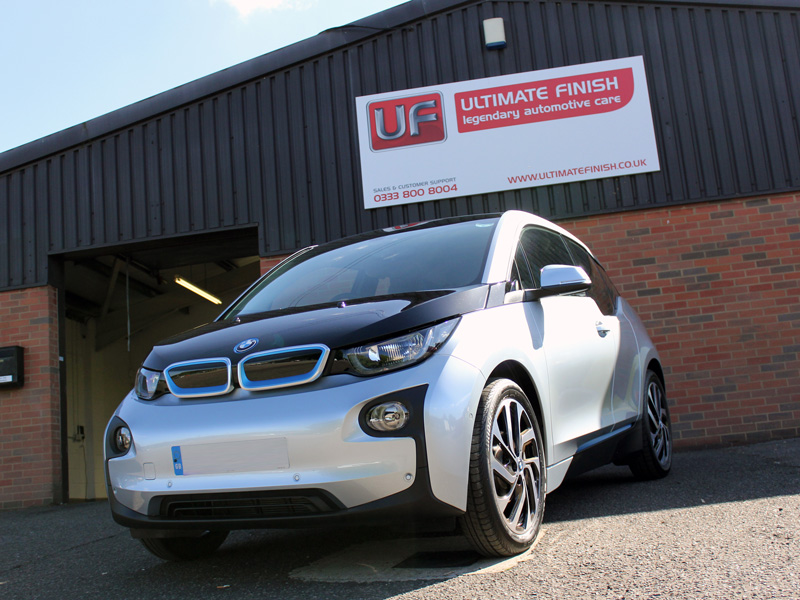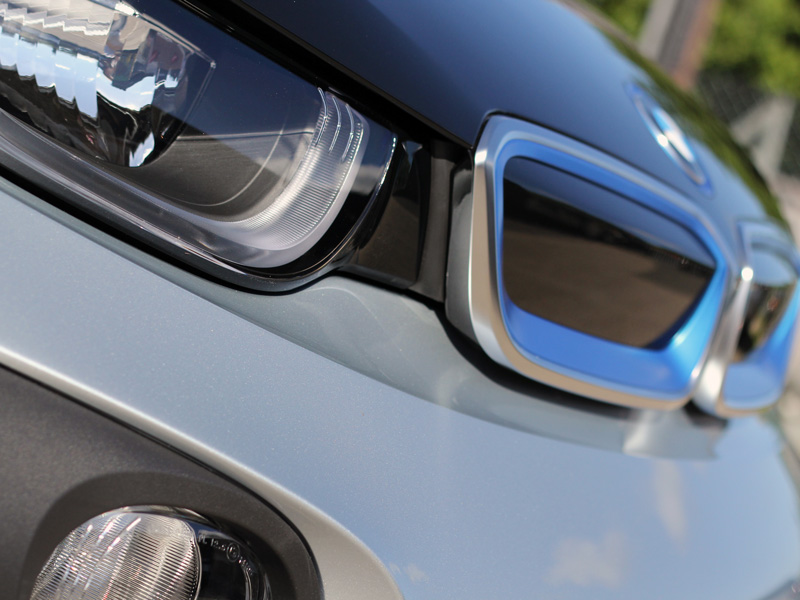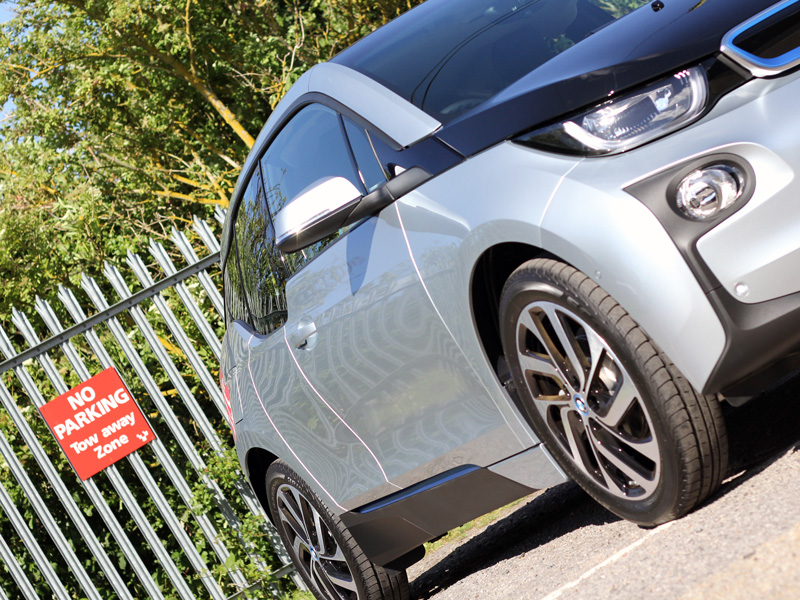 For more information on Nanolex Training Days, or if you're interested in becoming a reseller, please email the UK distributor, Three60, info@three60.co (dot co).
Ultimate Detailing Studio – Award Winning Detailing. Call 0845 838 1200 to discuss your requirements and arrange a free vehicle appraisal.
Ultimate Finish – Legendary Automotive Care since 1999.