BMW M5 V8 Competition Package – New Car Protection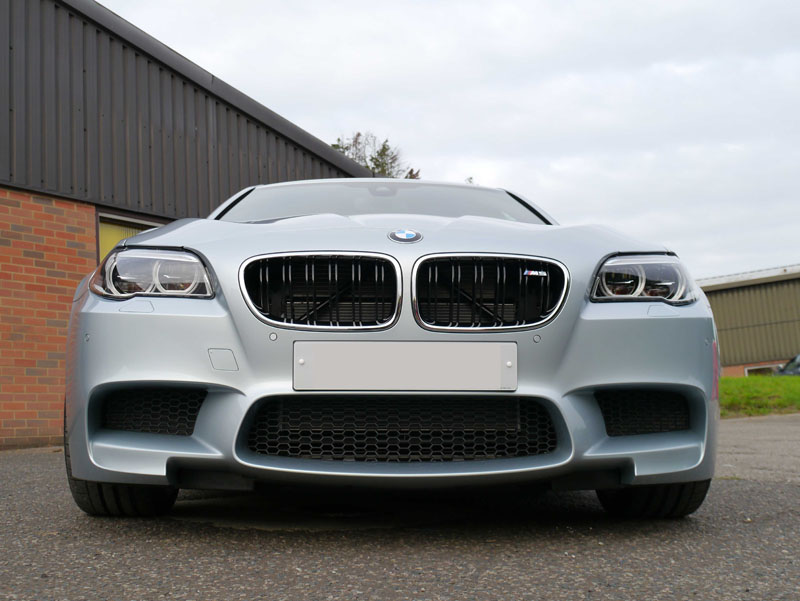 The BMW M5 is a remarkable 'super saloon' and the latest version, the M5 V8 Competition Package is nothing short of awe-inspiring. Boasting 575bhp and a 0-62pmh time of 4.2 seconds, this outwardly 'normal' saloon style car would beat a 997 Carrera S off the line – impressive, considering it's nearly 25% heavier! BMW describe it as 'pure motorsport sensation'.
A regular customer brought his brand new M5 V8 Competition Package in Silverstone Blue to the Ultimate Detailing Studio. With only 300 miles on the clock it was a great time to get the car protected. Having brought his previous M5 to us, the customer was fully aware of the long term benefits a New Car Protection Treatment provides.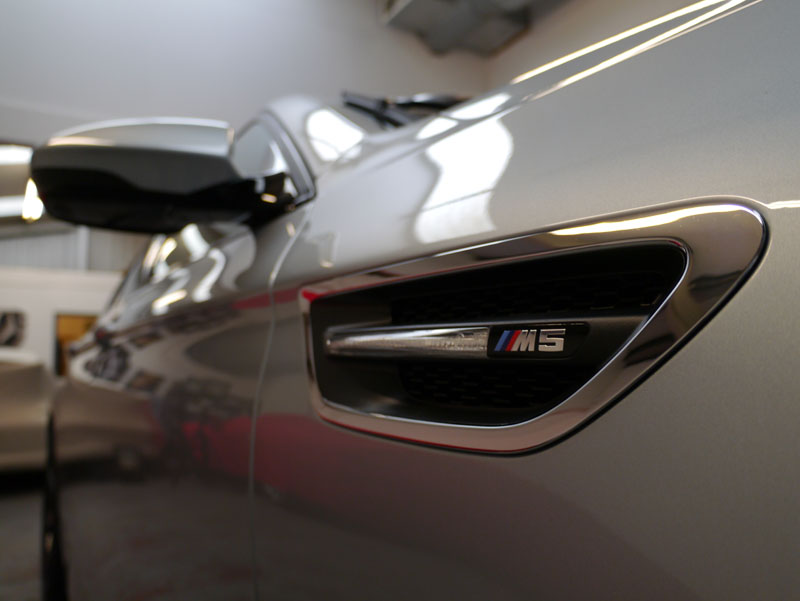 It begins, as it always does, with an application of iron fallout remover. On this occasion our Detailer selected Bilt-Hamber Korrosol, a spray-on decontamination product with a colour change function which shows it is working.
The ceramic brakes on the M5 make a real difference – normally on performance BMWs there is evidence of iron deposits everywhere, but not with these. There was virtually no evidence of metal contamination. – Master Detailer, UDS
Next he applied Bilt-Hamber Surfex HD to the wheel arches, boot, bonnet and door shuts to get to work on any lingering grease. The whole car was then pre-cleaned using Ultimate Snow Foam, to remove any larger particles of dirt from the bodywork. The M5 V8 was then carefully washed using the Two Bucket Method, Gtechniq G-Wash and a Microfibre Madness Incredimitt.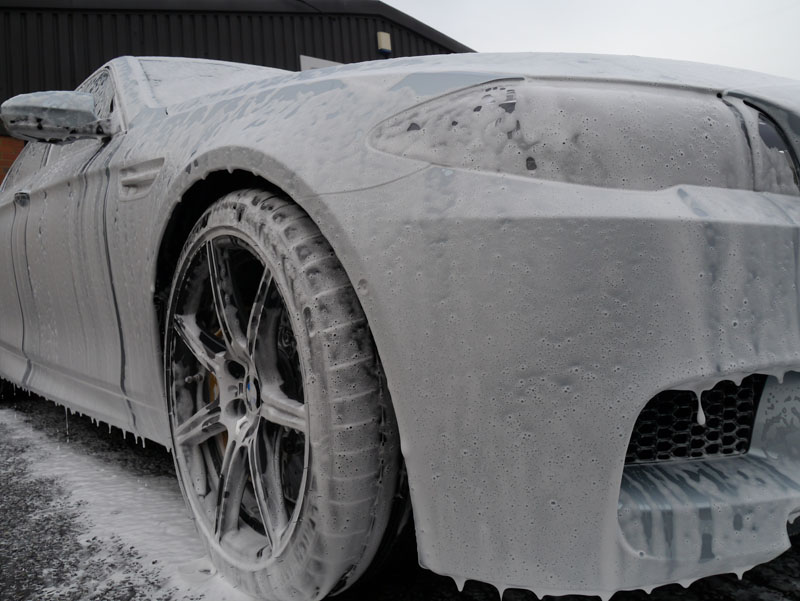 After drying with Microfibre Madness Dry Me Crazy Drying Towels the paintwork given a light polish using Poorboy's World Professional Polish, a non-abrasive polish that leaves a high gloss.
The paintwork on the M5 V8 was very good, so a light polish with a non-abrasive polish applied with a microfibre applicator pad was perfect. Then I went round the car, bodywork and wheels, three times with Nanolex PREMIUM Paint Cleaner to prepare it for a layer of sealant. – Master Detailer, UDS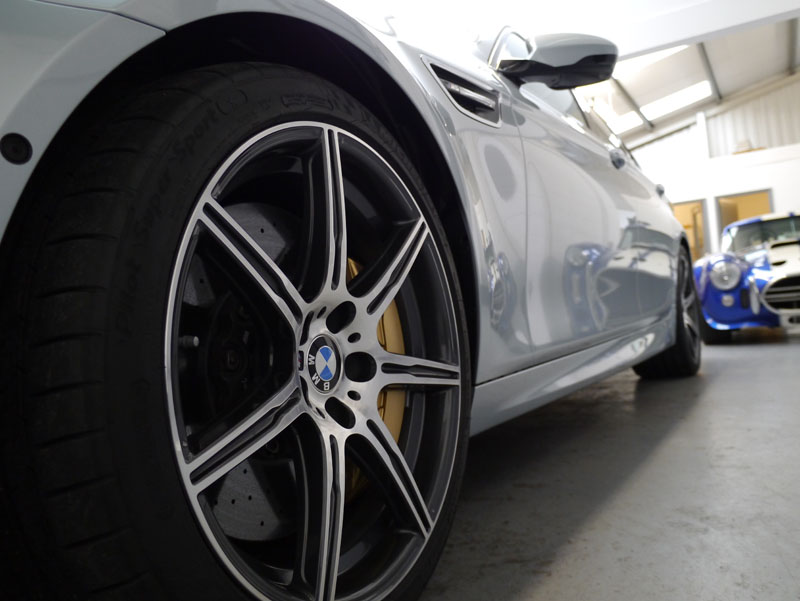 Nanolex PROFESSIONAL Paint & Alloy Sealant was applied to the bodywork and the 20 inch alloy wheels to give at least 24 months protection from chemical, industrial and environmental fallout. The slick surface it leaves behind is highly hydrophobic, encouraging water to bead off the surface taking with it dirt and contaminants. This makes future washing much easier, helping prevent scratching and swirling.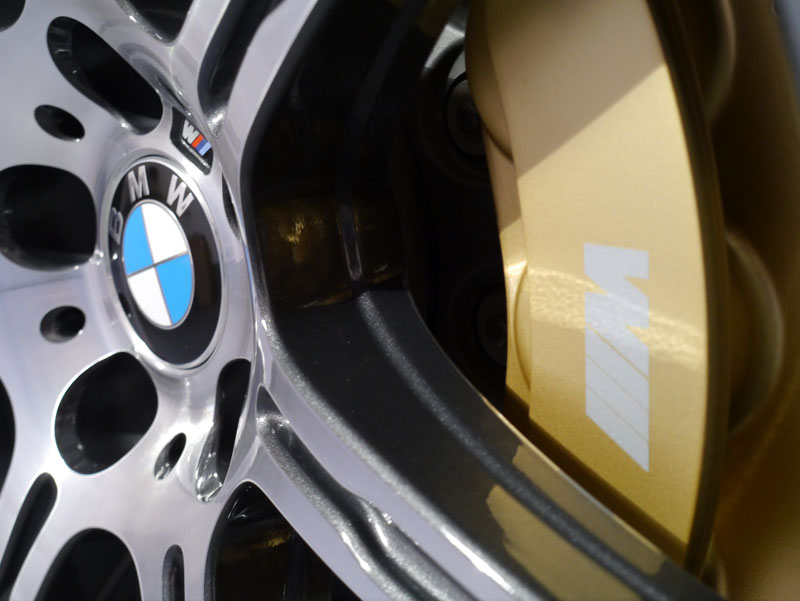 Whilst the sealant layer was curing, attention turned to the other treatments the customer required. Firstly the interior leather was gently cleaned with a damp applicator, dried with a soft microfibre and sealed with Gtechniq L1 Leather Coat to help prevent dye transfer and discolouration. The carpets and mats were cleaned and then treated with Gtechniq I1 SmartFabric Coat which creates a hydrophobic layer which prevents staining.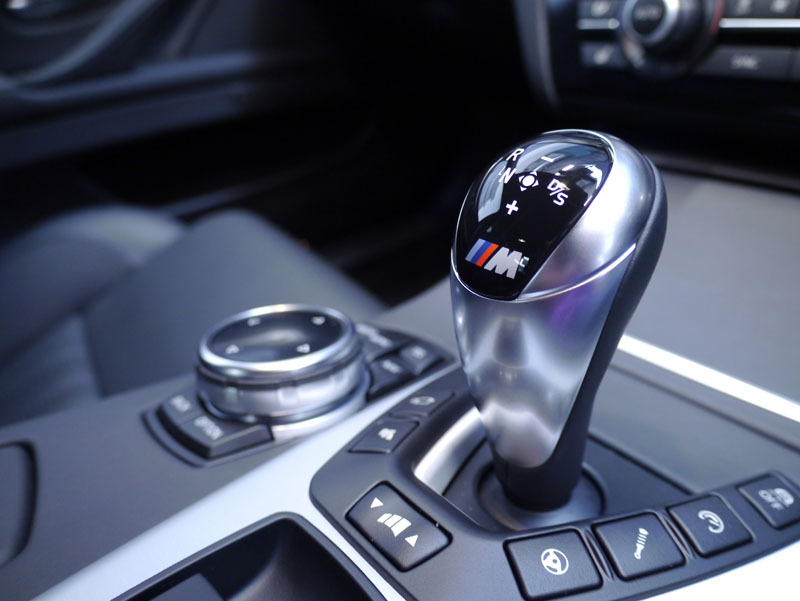 The M5 V8's glass was cleaned using Nanolex PREMIUM Glass Cleaner, prepared with Nanolex Glass Polish and sealed using Nanolex ULTRA Glass Sealant. Rain water will now sheet away from the windscreen, reducing the need for wipers and making driving more comfortable during bad weather conditions.
The final stage was to apply a layer of Swissvax Crystal Rock, a luxury carnauba wax with a very high level of carnauba content by volume, giving an extra special depth of shine to the paintwork.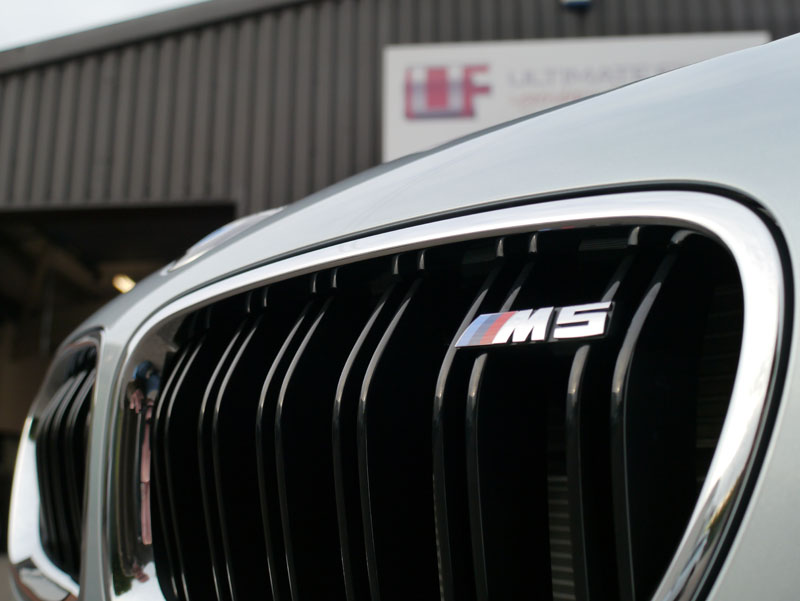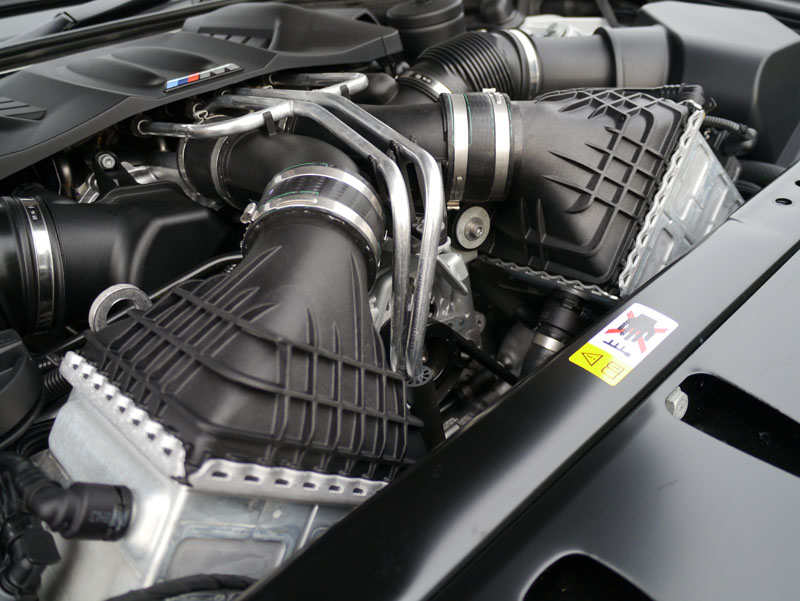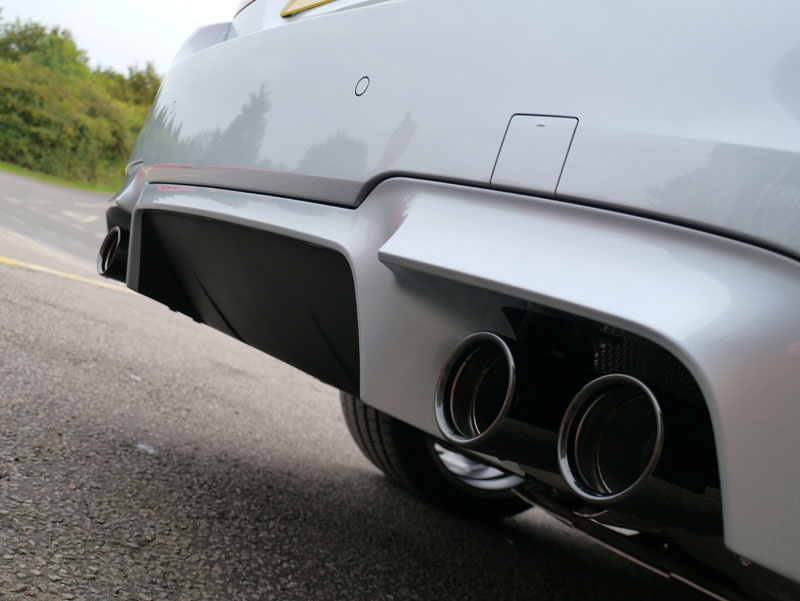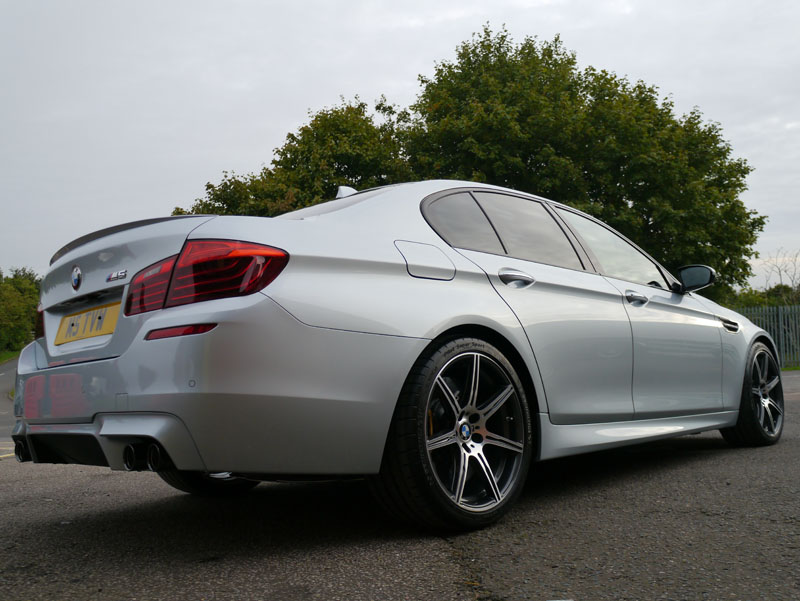 Ultimate Detailing Studio – Award Winning Detailing. Call 0845 838 1200 to discuss your requirements and arrange a preliminary inspection.
Ultimate Finish – Legendary Automotive Care since 1999.