Hyundai Ioniq 5: New Car Protection With Joe Huntley Details
There is no doubting that the new cars that are on sale in dealerships today are undeniably different to the ones we have become so used to over the years. Electric powered vehicles are becoming more and more common on the roads and the way they are engineered is chalk and cheese compared to the fuel and diesel powered cars that have gone before – point in case this Hyundai Ioniq 5.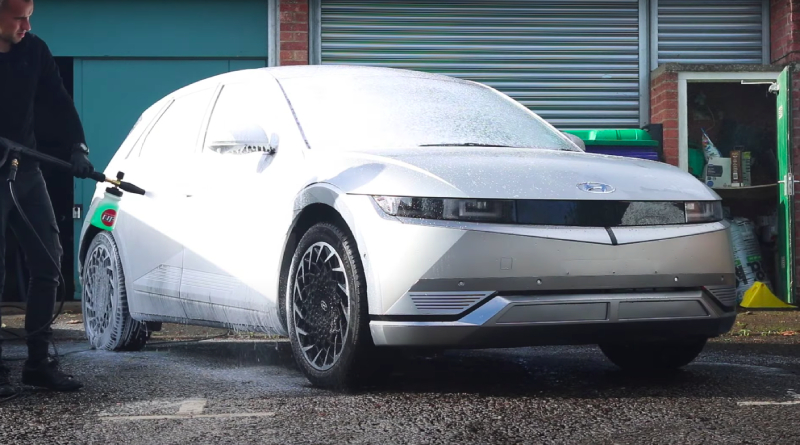 One thing that hasn't changed though, is how the external surfaces of a vehicle are cared for; maintenance cleans, polishing and protection will always be required to ensure the nasty contaminants the elements have to throw at them can be kept at bay as best as possible. Good news for detailers in an ever-changing automotive world, especially when the owner of this extremely striking Hyundai Ioniq 5 reached out to Joe Huntley.
Hyundai Ioniq 5 surface protection
Providing an example of this type of car in 2021, Joe Huntley was handed a brand new Hyundai Ioniq 5 Project 45, a break from the norm of the Porsches, Aston Martins and Lamborghinis.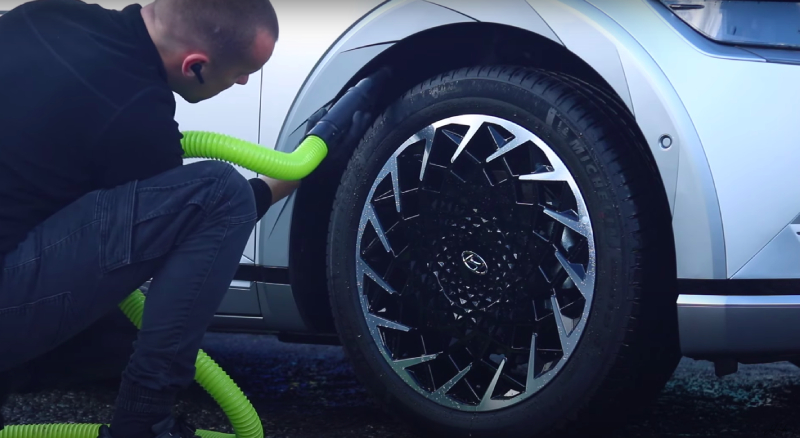 The Hyundai is arguably one of the most futuristic cars available on the market today, with the wheels some of the most intricate Joe has likely had to work on! Along with protecting the wheels using a ceramic coating, Joe also treated the Satin Gravity Gold exterior paintwork and glass with a premium sealant from Gtechniq.
This is not your run of the mill paint finish (rather in-keeping with such an unusual car), so sit back and learn from Joe just how best to care for the delicate surfaces on this Hyundai Ioniq 5.
Electric New Car Detailing & Ceramic Coating – Satin Paintwork | Hyundai Ioniq 5 | Gtechniq C1 & EXO
NEW: UF Snow Foam Cannon £35.00
The UF Snow Foam Lance delivers super-thick foam in a 90-degree wide flat fan to 0-degree jet patterns when attached to a pressure washer. The Snow Foam Lance provides clean water for rinsing purposes by twisting the soap control knob counterclockwise to its extreme position. Then, to provide a rich foam output, the soap control knob can be turned clockwise to its extreme position, perfect for use on cars, motorcycles and boats.
The core components of the UF Foam Cannon are made from high-quality brass, with the bottle itself wearing the UF emblem on a high-quality hope plastic that is both thick and durable. The newly-designed big mouth plastic cap enables the easy screw on/off of the bottle and means the filling process is much easier with less chance of product spillage.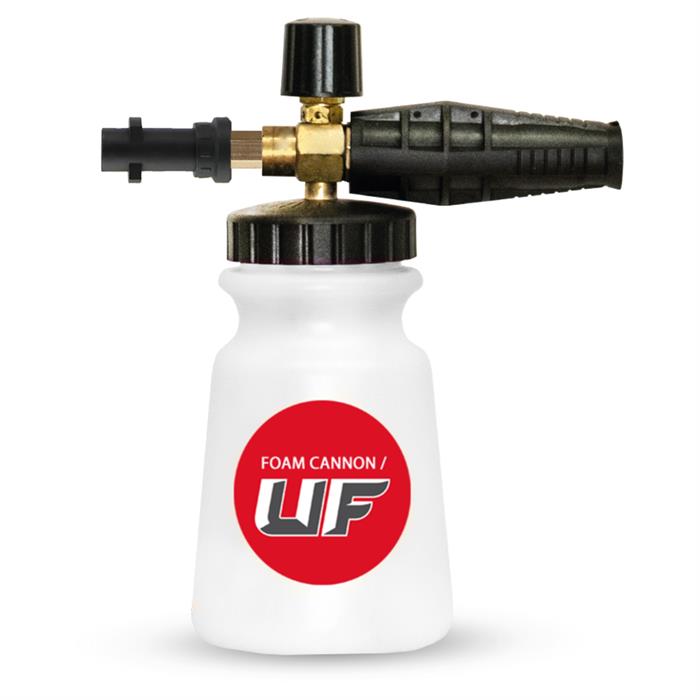 High-pressure foam cannon for use in conjunction with a pressure washer
Apply snow foams, shampoos etc
Control knob to set chemical mixture rate
Spray nozzle twist for desired spray pattern
Toggle feature for turning solution off & rinsing
Big mouth cap for easy filling
Sturdy & comfortable skeleton type nozzle
1 Litre capacity
Stjärnagloss Lurvig Wash Mitt £12.00
Part and parcel of a solid car wash routine, having a quality wash mitt is absolutely key to ensure you minimise swirl infliction during the cleaning process. The Lurvig Wash Mitt has been developed using a soft microfibre with a multi-strand pile which replicates that of a wool mitt, but far outlasts in overall lifespan and durability.
Simply throw the Lurvig Wash Mitt into the washing machine once you are finished, and it'll be ready to use for you next car maintenance session in no time.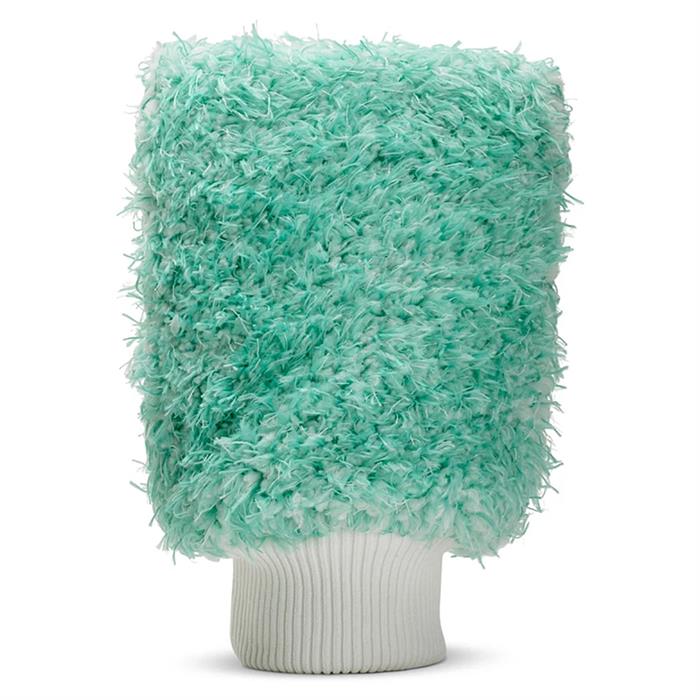 High performance wash mitt
Durable but gentle microfibre material
Longer-lasting compared to wool equivalent
Machine washable
Gtechniq C1 Crystal Laqueur From £42.50
C1 Crystal Lacquer is a new and improved version of the previous C1 Crystal Lacquer. C1 chemically bonds with paintwork to become the new surface layer of your vehicle. The strong bond gives unbeatable resistance to UV, dirt and water making the surface highly scratch and swirl resistant and much easier to clean!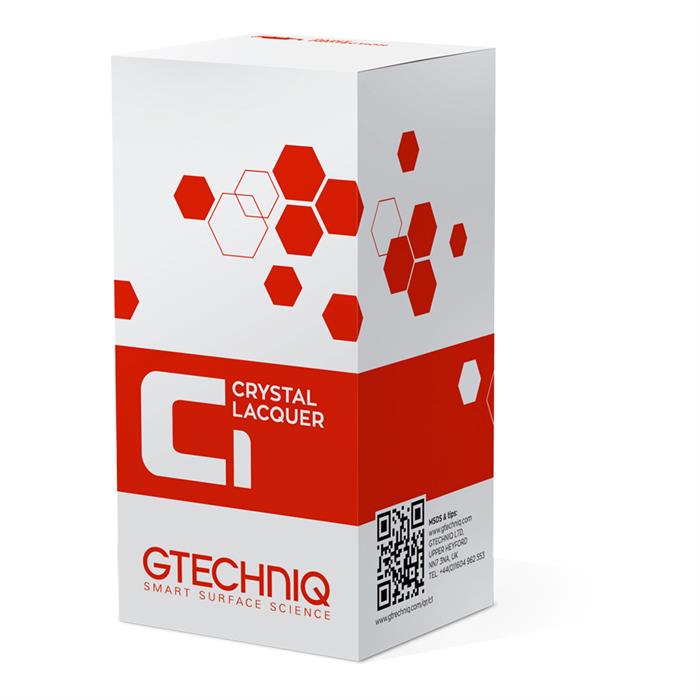 Unbelievably long-lasting protection from UV, dirt & swirl resistance
In tests C1 lasts up to 10 times longer than dealer applied products
Uses nano technology – a little goes a long way!
Can be used on cars, motorcycles, boats & planes!
Forms ultra strong chemical covalent bond with surface of paintwork
Forms ultra hard sub-micron crystalline film inhibiting scratches & swirls
Gtechniq EXO V4 From £49.95
XO's leading characteristics have been the superior hydrophobic function it imparts and the glorious shine it delivers. Now in its 4th formulation, Gtechniq EXO offers the very pinnacle of these, making it a dream to look at – and maintain – combatting even in the harshest of weather conditions.
Gtechniq's new formulation has resulted in lower volatile organic compound composition and slower flash off times. As a result, EXO V4 is significantly easier to apply than the previous version allowing for longer working times.
Durability tests have shown around 30% improvement in performance even during winter, particularly in respect of the coating's ability to withstand heavily salted roads.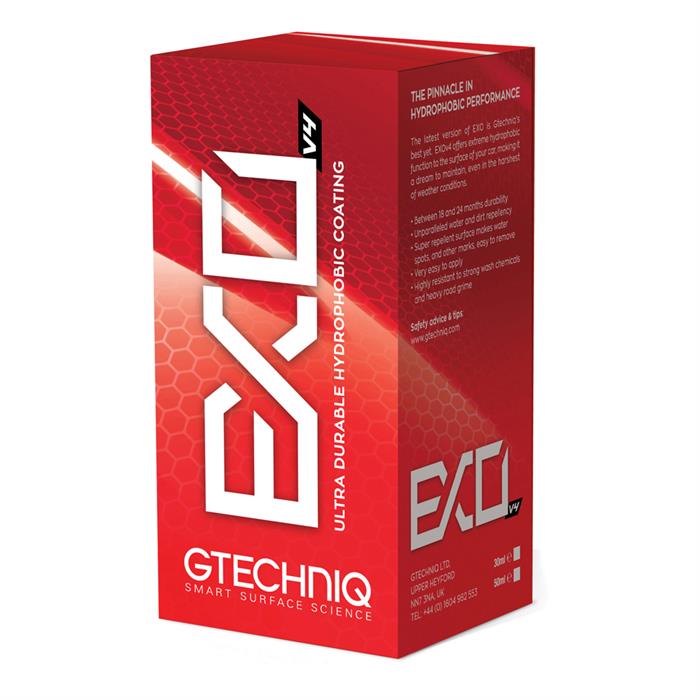 Extreme hydrophobicity – water slides off treated surfaces
Forms a hard film that makes water spots easier to remove
Resistant to highly alkaline or acidic wash solutions
Now aids the prevention of micro-marring
Repels dirt, oils, & fallout
Enhanced durability – lasts for up to 2 years
Can be used as a stand-alone coating or as a top coat
Visit Ultimate Finish for the best car care and detailing products from around the globe!
Have a question on any of our products? Email sales@theultimatefinish.co.uk or call 01474 360 360.
Our team is on hand, Monday to Friday, 8am-5pm.