Mercedes-AMG G63, Developed At Schöckl Mountain, Protected at Brands Hatch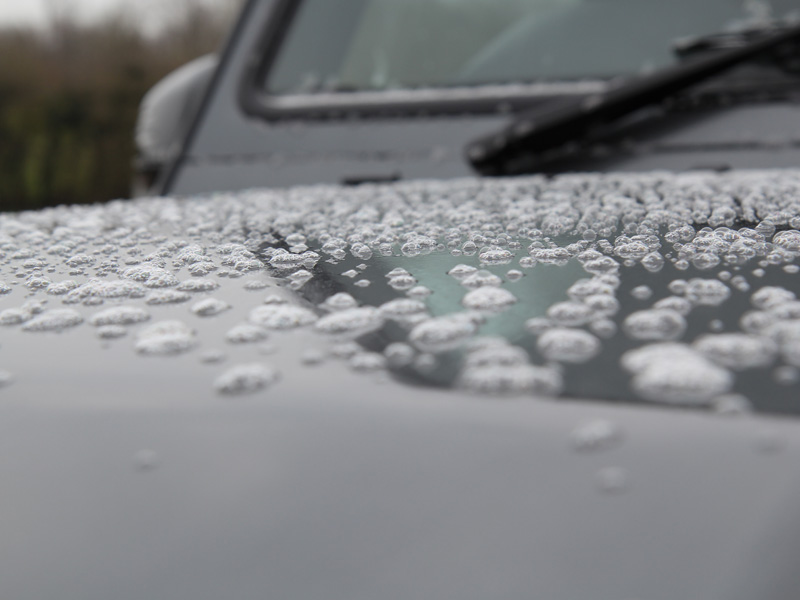 These days, SUVs tend to be either tall cruisers built for on the road comfort, or they are confident off-roaders but with little in the way of luxury. As might be expected of an executive marque, Mercedes-AMG has done its best to find the perfect combination of the two. Enter the G63: a formidable-looking SUV with all the exterior characteristic ruggedness expected of a true off-roader, yet offering the comfort, performance and safety typical of similar road-centric SUVs in its class. Tried and tested at Schöckl Mountain in the Austrian state of Styria, AMG has certainly worked their magic on this 3 tonne monster, with 544 bhp from its bi-turbo V8, 760 Nm of torque and fuel-saving features such as ECO start / stop, the G63 AMG is a remarkable combination of exhilaration and efficiency. Despite its weight the G63 gets to 60 mph in a rather astonishing 5.4 seconds!
It's certainly equipped with the right equipment for going off-road. Permanent four-wheel drive and 4-wheel Electronic Traction System (4ETS) deliver power where it's needed and individually-activated differential locks mean this SUV is not getting stuck in the mud any time soon! Electronic Stability Program (ESP) and Brake Assist (BAS) are just some of the safety features for everyday driving. Whether you're green-laning or dropping the kids at school, heated seats, fine leather trim and automatic climate control will keep you comfortable, whilst the Harmon Kardon Logic 7 surround sound system will keep you entertained at the flick of the switch on the multi-function steering wheel. Storage compartments, boot space of around two thousand litres and the power and torque capable of towing a horsebox or a yacht – the G63 is the ideal all round vehicle for the active family living life to the full!
Previously, the owner had brought his Mercedes-Benz SL63 AMG to UF's Brands Hatch based studio for a Gloss Enhancement Treatment. He was very impressed with the results and having seen the benefits arranged to have his new G63 AMG's Designo Graphite paintwork enhanced and its 20″ titanium finish wheels protected.
Getting this car protected whilst relatively new was a great idea as it helps maintain the maximum resale value. We take a prescriptive approach to detailing, taking into account the type of vehicle and the usage it is likely to experience. For heavy use vehicles such as this, we recommend a glasscoat sealant as they are inherently tough, providing long-lasting resistance to swirls – the key factor for paintwork becoming dull and tired-looking. Typically they also have a high tolerance for extremes of pH and their hydrophobic properties discourage dirt and grime from sticking to the paintwork. Treated surfaces are therefore much easier to keep clean. – Derek Ginger, Master Detailer, UF Detailing Studio
After consultation the customer decided upon Gtechniq CS Black as his preferred choice of sealant. This service consists of a layer of Gtechniq's flagship glasscoat, Crystal Serum, topped with a layer of EXO v2 for added gloss and enhanced hydrophobicity (water repellence).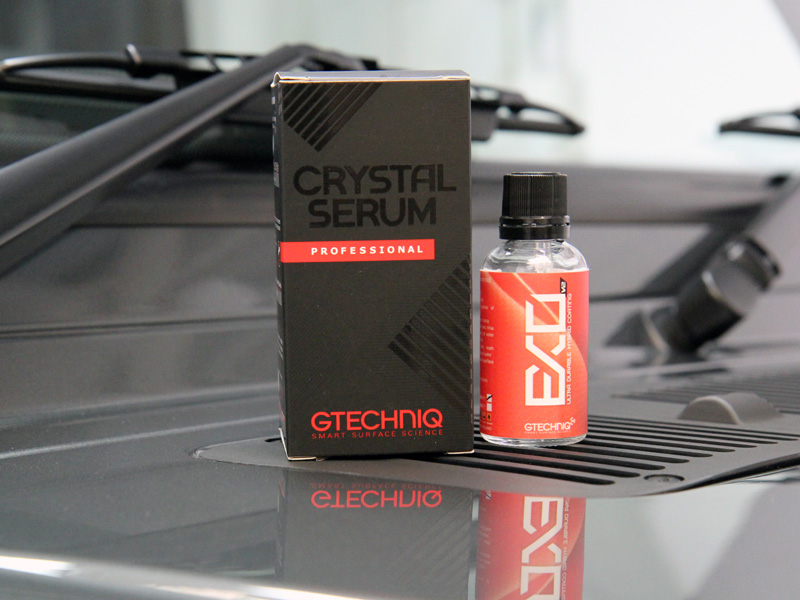 Crystal Serum is a tough coating that derives its strength from its nanotechnology-based structure. When molecules have a greater surface area to volume ratio, they are inherently much stronger and more resilient to pressure. Crystal Serum cures as two layers: the lower layer cures to a hardness of around 7h allowing some flexibility. Consider that substances are more likely to crack and break when they're brittle – glasscoats behave the same way. This flexible layer means when pressure is applied the layer gives rather than marks. The top layer cures to around 9h so it's really tough. The dual layer system provides a coating that's highly resilient to wash swirls and in addition, is also better at inhibiting etching and staining from acid rain fallout and bird droppings. – Derek Ginger, Master Detailer, UF Detailing Studio
Once cured, Crystal Serum is so hard it requires machine polishing to remove. In addition, it must be applied in tightly controlled conditions to ensure maximum performance. For these reasons, Crystal Serum is available as a service only through Gtechniq-approved detailers. Gtechniq is so confident in the performance of Crystal Serum they guarantee the coating for seven years!
Before the protective coatings could be applied the G63 AMG first needed to be thoroughly decontaminated and cleaned. Having been driven to the studio the G63 AMG had collected some dirt and fallout from recent rain.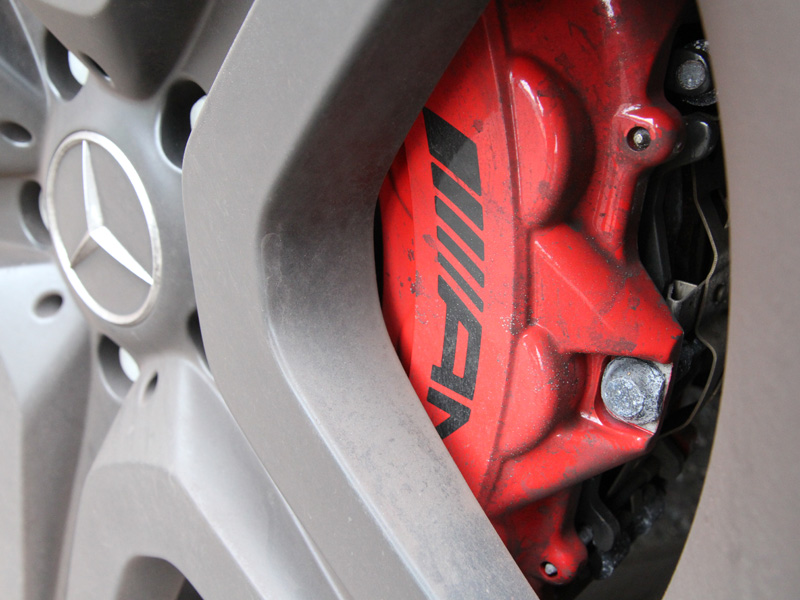 First, Gtechniq W6 Iron & General Fallout Remover was applied to the bodywork and under the wheel arches. This clings to bonded iron particles and changes colour to indicate contact with ferrous contamination. Once the colour change has developed completely the product and the contamination can be easily rinsed away.
Ferrous contamination is derived from brake pads which shred under load. Metal particles become airborne and attach to the car's surfaces. As they can cause permanent pitting, it's essential to ensure they're removed before applying a sealant. – Derek Ginger, Master Detailer, UF Detailing Studio
Next, the G63 AMG was degreased using Gtechniq W5 Citrus All Purpose Cleaner to ensure road grime and diesel splatters were removed. W6 Iron & General Fallout Remover was then applied to the wheels before the whole vehicle was treated with Ultimate Snow Foam, a high foaming pre-wash cleaner.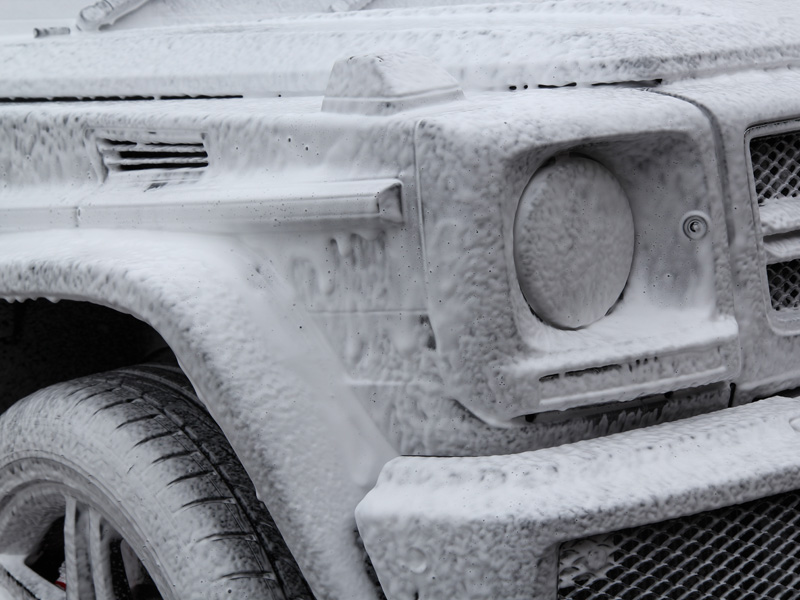 Ultimate Snow Foam produces a thick foam that clings to the bodywork and wheels, lifting larger particles of dirt and grit away from the surfaces, allowing them to be freely rinsed away. This minimises the chances of incurring scratches during the main wash. Because the wheels were a titanium grey finish, the colour change function of the W6 didn't really show up, so I applied the white foam over the top so I could see the purple streaking against the white of the foam. That meant I could see exactly where the contamination was and so ensure all traces were completely eliminated. – Derek Ginger, Master Detailer, UF Detailing Studio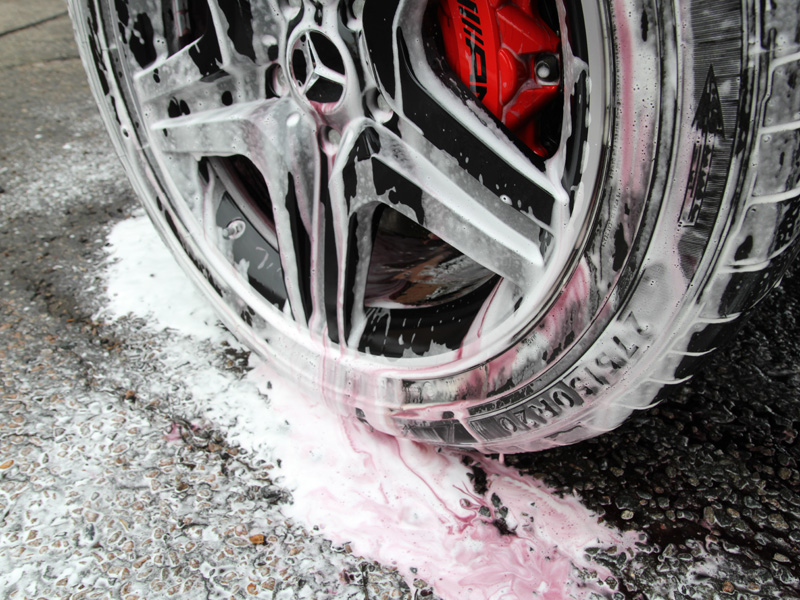 For the main wash, the Two Bucket Method was used with Gtechniq G-Wash and an Ulti-Mitt Double Sided Merino Wash Mitt. The car was rinsed and an Aqua Gleam De-ionising water filter connected to the hose to give the car a pure water rinse. The G63 AMG was then dried using UF Ultra-Soft Microfibre Drying Towels and brought inside the studio for inspection under high-intensity lighting.
As the G63 wasn't brand new it would have been quite normal to see swirls and scratches in the paintwork. However, with German paintwork being formulated to be scratch-resistant, it wasn't surprising to see very little evidence of damage, so much so that machine polishing was not required. – Derek Ginger, Master Detailer, UF Detailing Studio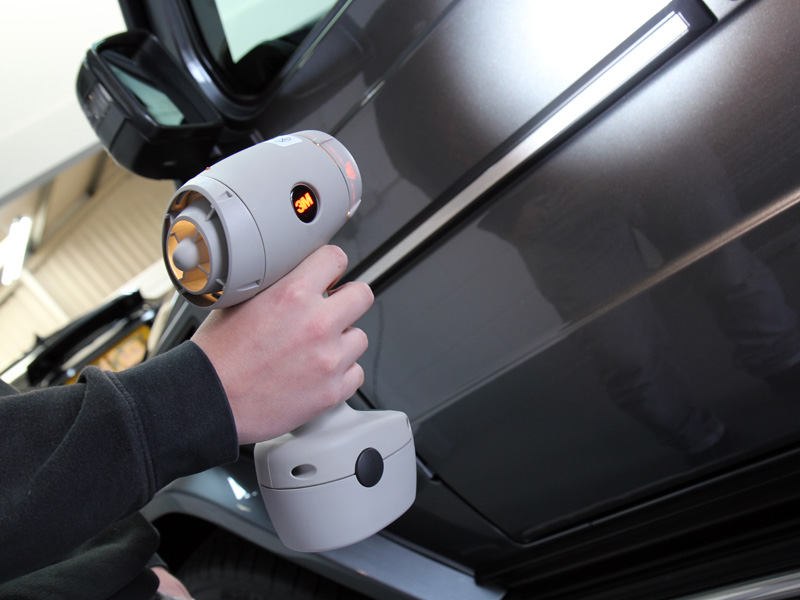 To ensure maximum shine, the bodywork was polished by hand using PolishAngel Esclate Lotion. Then, to prepare the paintwork for sealing it was cleansed with Gtechniq Panel Wipe, a blend of alcohols and aromatic solvents that dissolve polish residues and flashes off, leaving the surface bare. This allows Crystal Serum to fully bond with the surface to ensure longevity and performance. After leaving the Crystal Serum layer to harden for around three hours, a layer of Gtechniq EXO v2 was applied.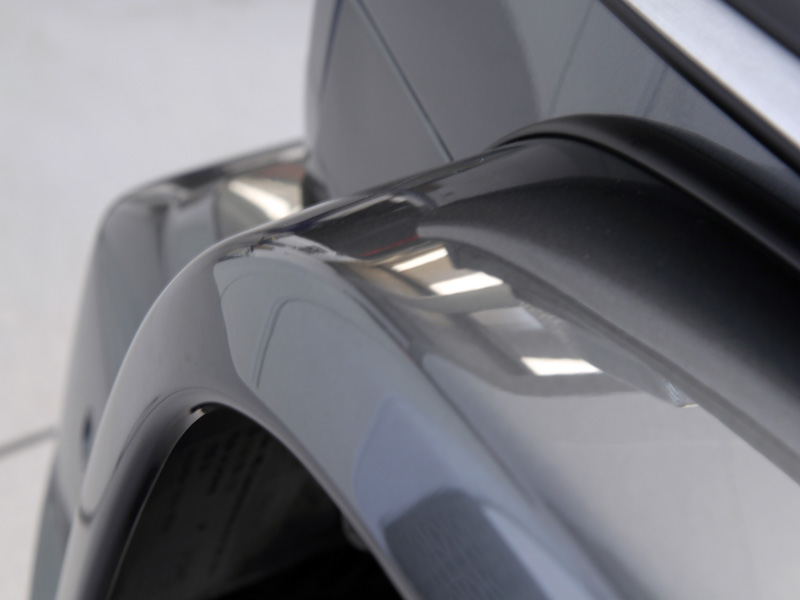 The wheels were also cleansed with Panel Wipe before being coated with Gtechniq C5 Alloy Wheel Armour. This provides a hydrophobic, oleophobic (oil-repelling) heat resistant barrier that does not burn off when the wheels heat up. Dirt and brake dust particles do not adhere as firmly to the treated surface, making the weekly maintenance wash easier. Gtechniq T2 Tyre Dressing was used to complete the look, giving the tyres a natural satin sheen.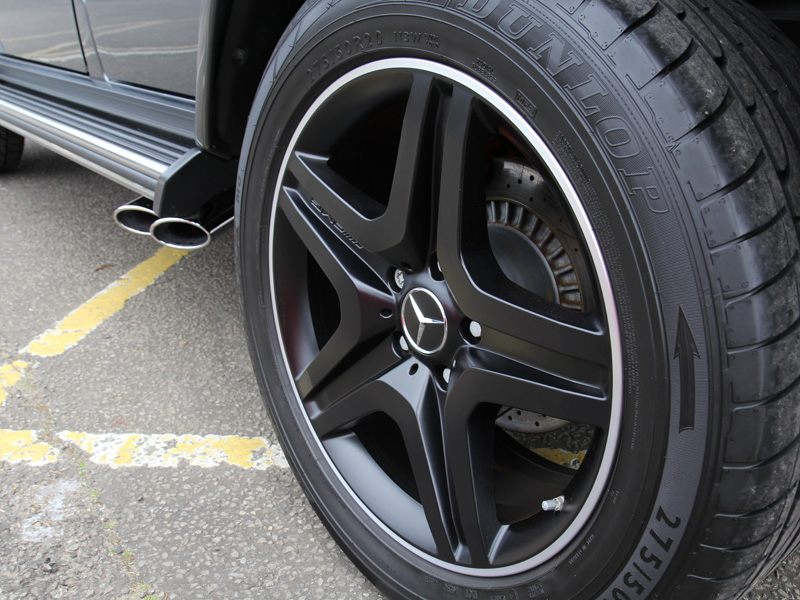 The plastics and exterior trim were coated with Gtechniq C4 Permanent Trim Restorer. Unlike many trim protectors, the nanotechnology-based formulation of C4 forms a chemical bond with the substrate so it will not wash away. As such it is virtually impervious to extremes of pH and resilient to industrial and environmental fallout. Typically one application will provide up to twenty-four months protection from all these factors as well as from UV fade.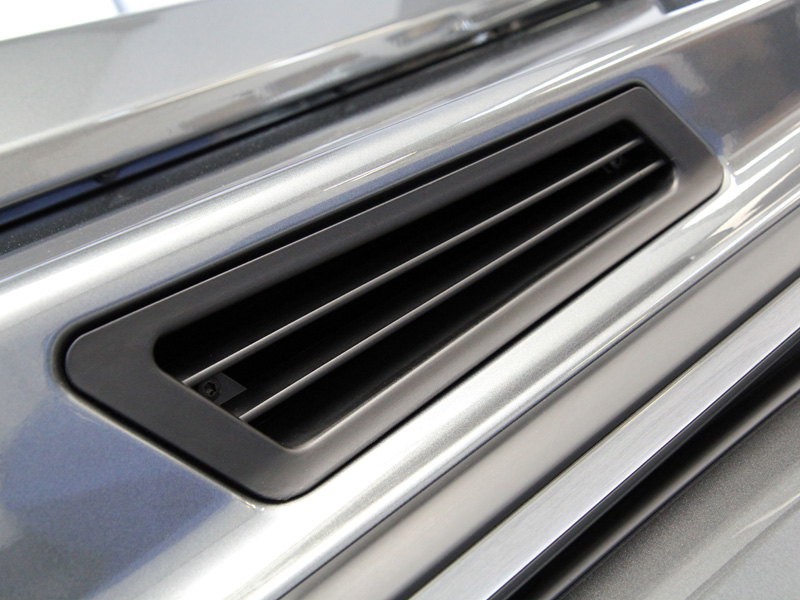 The twin side exiting exhaust tips had been cleaned and polished using Gtechniq M1 All Metal Polish. This metal polish does not contain harsh abrasives, relying instead on chemical cleaners. The result is a burnished lustre without any micro scratches, leaving a warm and brilliant shine to the finish.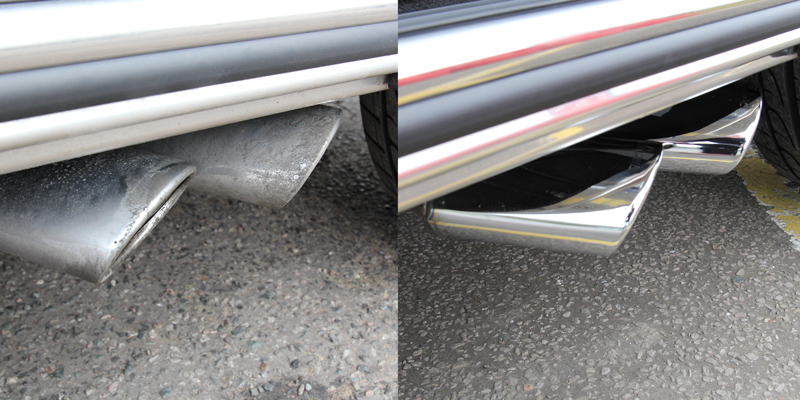 The windows were treated with G1 ClearVision Smart Glass to provide a hydrophobic barrier that causes rain water to roll into beads and blow away, even whilst driving at relatively low speeds. This makes driving in poor weather conditions less tiring for the driver. It will also encourage mud and grit to slide easily away from the surface for those occasions when the G63 AMG is off piste!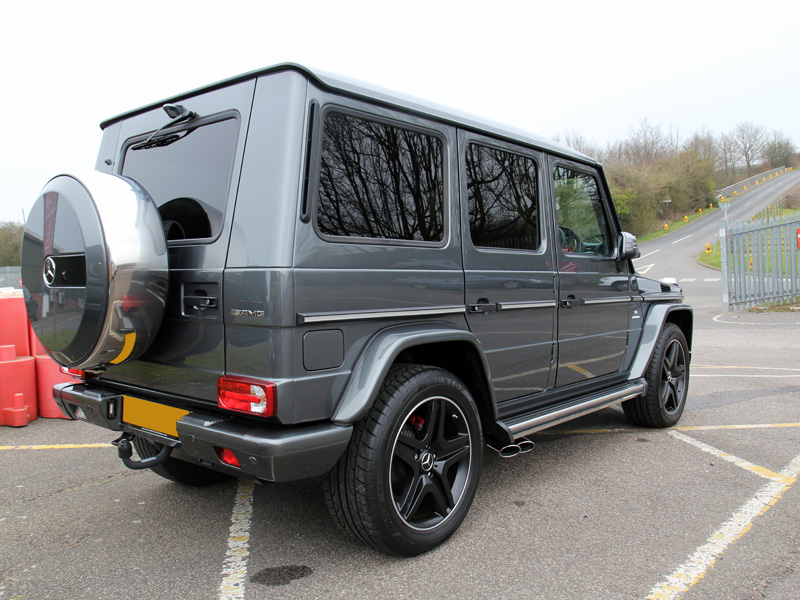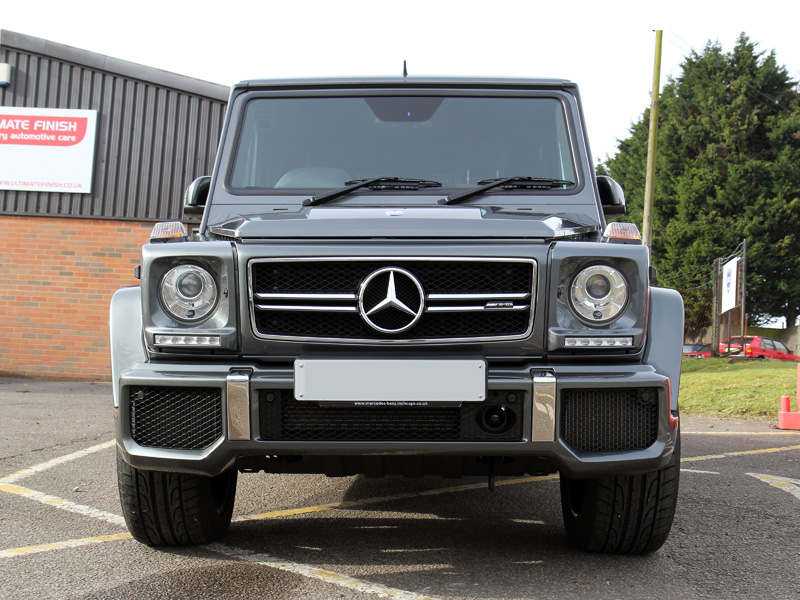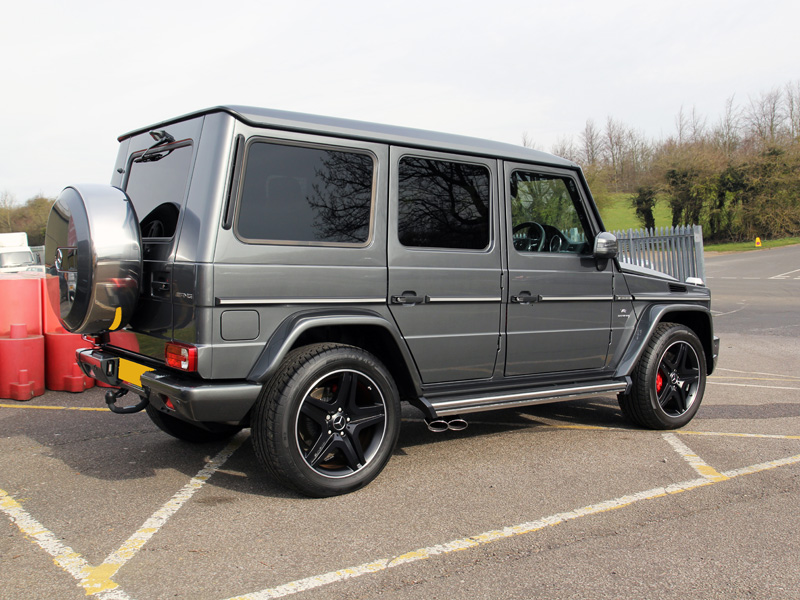 UF Detailing Studio – Award Winning Detailing. Call 0333 800 8004 to discuss your requirements and arrange a free vehicle appraisal.