High-Density 3-Dimensional Protection For A Mercedes-Benz GLC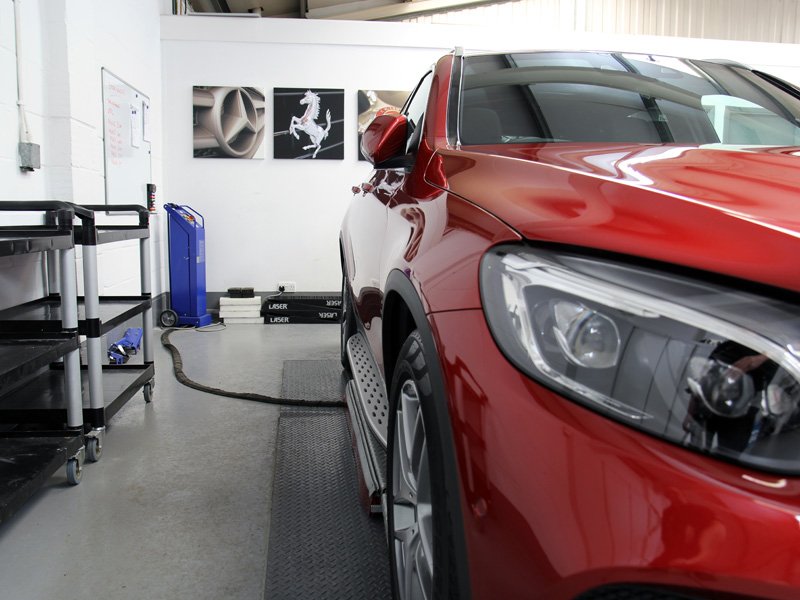 If you like your SUVs with plenty of comfort, power and handling around challenging roads, then the Mercedes GLC is an excellent choice! When one arrived at UF's Brands Hatch based Detailing Studio for a New Car Protection treatment, it was interesting to have a look at the new offering from Mercedes, and it certainly didn't disappoint.
Plenty of road presence with AMG body styling, this GLC had been spec'd with a Premium Plus package, so in addition to the Artico leather seats, AMG sports pedals, embroidered floor mats, flat-bottomed sports steering wheel and funky ambient lighting, it also featured a Burmester surround-sound system and enough high-tech gadgetry to excite Jason Bourne. The panoramic glass sunroof with the electric roller sun-blind was a nice touch, too!
To protect the 'special order' Hyacinth Red Metallic paintwork on this GLC, Nanolex's new professional-grade Si3D HD sealant was chosen. Si3D HD (High Density) is based on the consumer Si3D coating released some time ago. Si3D proved hugely popular and highly effective, the slickness and gloss factors even winning over the Renault Sport Formula One team who now use it as the sealant of choice on their race cars!
With such a pedigree, when Si3D HD was released we were of course keen to try it. The results have been outstanding, deepening and enhancing colours whilst imparting a diamond-like shine to the finish. We immediately knew Si3D HD would be a big hit with customers. – Derek Ginger, Master Detailer, UF Detailing Studio
Protecting paintwork correctly requires the surface to be as clean and as blemish-free as possible. Even the best sealants are not able to cover up poor preparation as they are optically clear and reveal everything below them. Additionally, if the surface is contaminated, the sealant won't be able to bond properly and this could result in an uneven layer with the potential for weak spots.
As part of a thorough decontamination process the vehicle was first treated with Nanolex Wheel Cleaner & Iron Contamination Remover, followed by Nanolex Insect Remover to ensure any bug remains and adhesive residue from protective transportation film were removed. The GLC was then pre-cleaned using Nanolex Pre-Clean Concentrate, a high-foaming, alkaline cleaner to remove wax, polish or silicone residues left over from products that may have been used by the dealership prior to the car being collected. Finally, the GLC was washed using the Two Bucket Method and Nanolex Pure Shampoo.
Nanolex Pre-Wash Concentrate and Pure Shampoo are both pure cleaners, in that they do not contain residue. This is extremely important when using this type of sealant because the surface needs to be completely residue-free to allow the chemical bonds to form correctly with the paintwork, wheels and trim. – Derek Ginger, Master Detailer, UF Detailing Studio
Now clean, the car was given a final, pure water rinse using an Aqua Gleam De-ionising Water Filter attached in-line with the hose. The GLC was then carefully patted dry using ultra-soft microfibre drying towels and brought into the studio for inspection under high-intensity lighting to ascertain the condition of the paintwork. Found to be in excellent condition and virtually blemish-free, the GLC only required a light polish by hand using PolishAngel Esclate to enhance the paintwork prior to coating.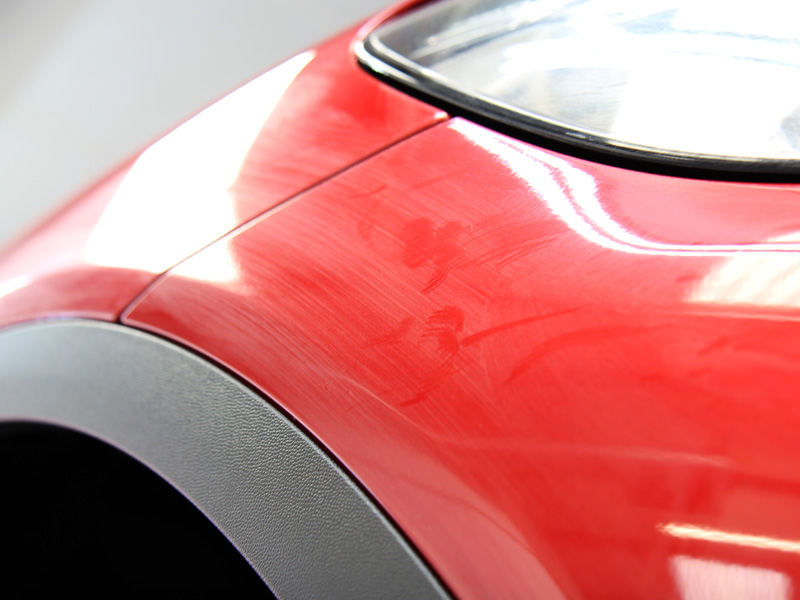 To ensure the paintwork was perfectly primed in readiness for the sealant, the bodywork was cleansed using Nanolex EX Residue Remover.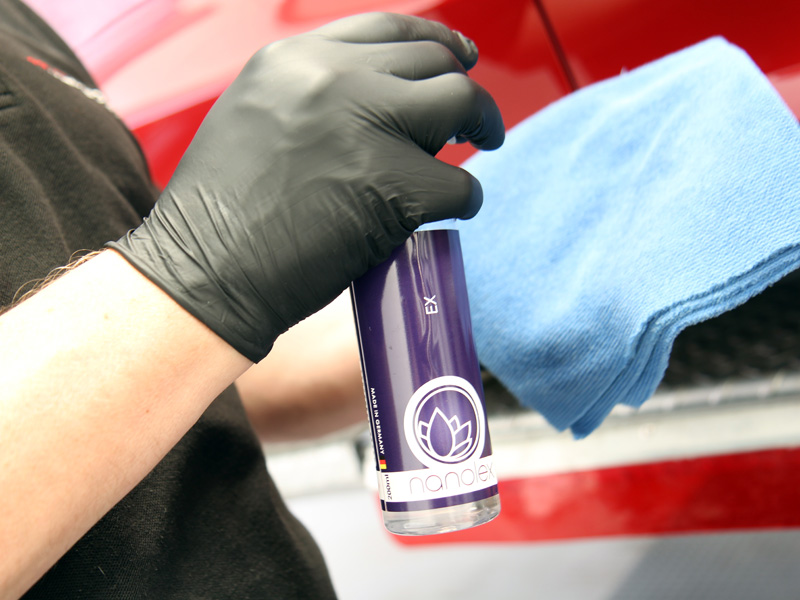 Then, Si3D HD was applied using a specially designed fine microfibre cloth applicator wrapped around a foam block, for better grip and even application.
Si3D uses a 3D matrix so is fundamentally different from other ceramic coatings. With Si3D, the coating cures as a 3-Dimensional layer with minuscule crystals rising slightly from the surface and cross-linking to provide comprehensive protection, repelling water, dirt and oils. Si3D HD provides a high-density (roughly twice that of Si3D) matrix of cross-linked molecules to provide even higher levels of protection. Like Si3D, it's also virtually impervious to extremes of pH, so will not degrade when in contact with acid rain or other types of industrial fallout. Whereas Si3D provides around 24 months of protection, properly maintained Si3D HD can be expected to provide protection for between three and five years. – Jez Gilman, Managing Director, UF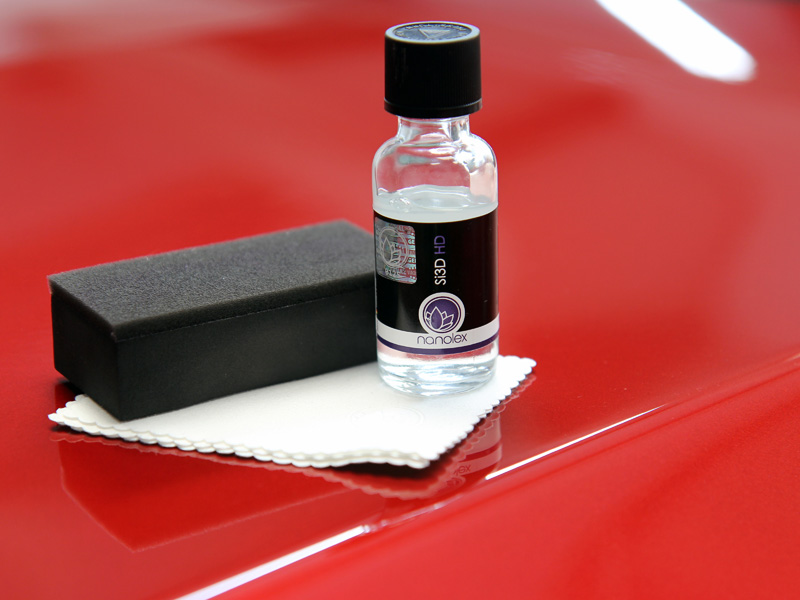 A thin layer of Si3D HD is all that's required to provide complete protection. Around 10ml was sufficient to cover the Mercedes GLC! Once one layer has been applied, further layering will offer no additional protection as the 3D matrix will not allow additional products or layers to bond effectively to it. Si3D HD can be applied to paintwork, wheels, metal britework and trim, providing all round protection for years to come.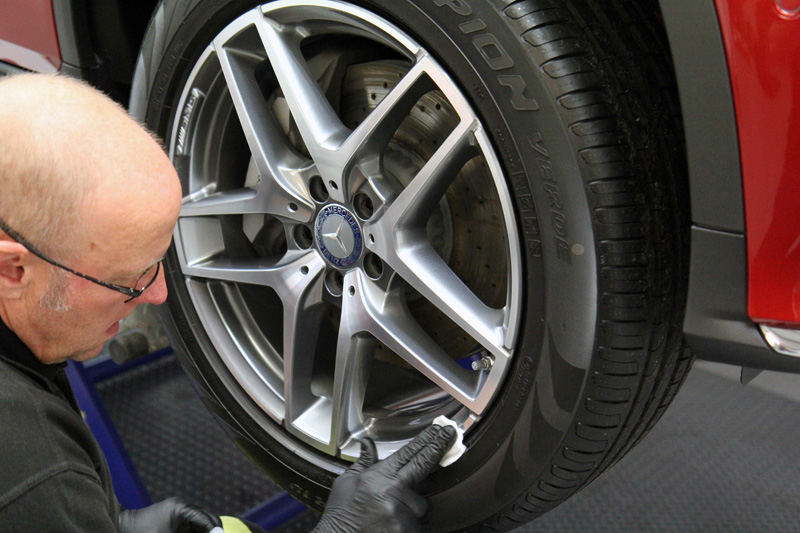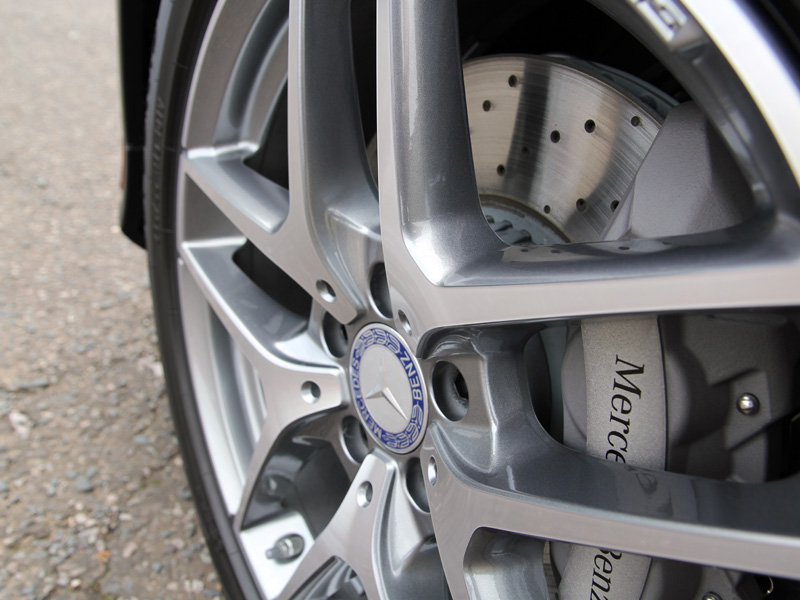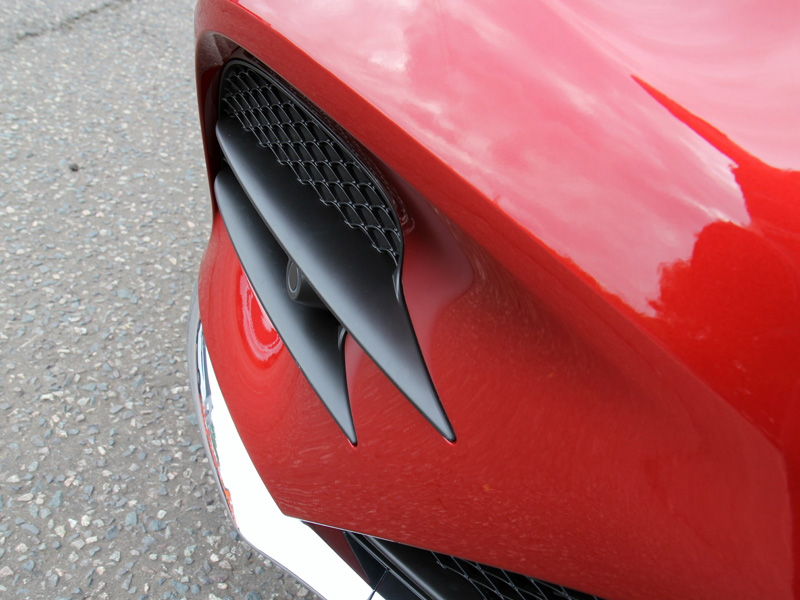 Applying Si3D HD is different to other sealants: it only requires a small amount which is then spread in a radiating pattern out from the centre of where you first lay the applicator on the panel. Essentially, you work it over an increasing area until it disappears and at that point you wipe gently over the surface with a clean microfibre. Si3D HD is really smooth, not at all grabby, so there were no issues with lint being left on the surface. Derek Ginger, Master Detailer, UF Detailing Studio
Once applied, the layer should be allowed to cure for at least twelve hours to prevent water entering the matrix and becoming trapped – a leading cause of water spotting for many sealants. After the initial curing period, detergents should be avoided for a further six or seven days, to allow the full hardening of the matrix.
The water beading effect produced by Si3D HD was outstanding. We had trouble getting the water droplets to stay on the surface long enough to take a photo of them! – Derek Ginger, Master Detailer, UF Detailing Studio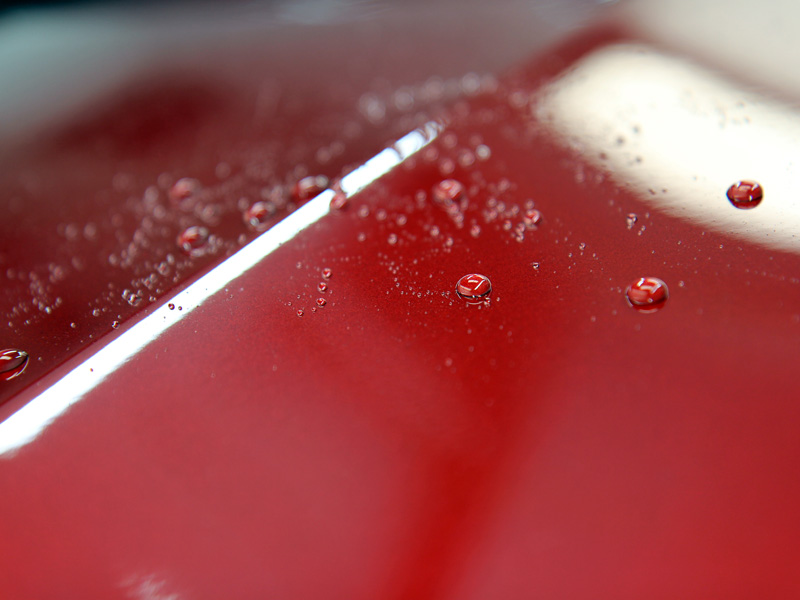 Si3D has been available for a while and remains very popular. For an enthusiast looking for protection that they can apply themselves it is an ideal choice. However, due to the extensive preparation required prior to applying the HD version and the need for tightly controlled conditions, Si3D HD is only available as a service by Nanolex Approved detailers.  – Jez Gilman, Managing Director, UF

In order to ensure the longevity of the HD coating, the correct maintenance regime should be employed. First, the car should be pre-cleaned using Nanolex Pre-Wash Concentrate to remove larger particles of dirt and grit. This step helps to prevent wash induced swirls appearing on the surface of the coating. The car should then be washed using Nanolex Pure, a pure shampoo that, like Pre-Wash Concentrate will not leave any residues on the surface of the coating which may interfere with the hydrophobic function. Every six to eight weeks Nanolex WashCoat should be applied through a foam lance. WashCoat forms a chemical bond with the existing coating, rejuvenating, refreshing and boosting its performance whilst aiding longevity. Nanolex Final Finish, a quick detailing spray can be used between washing as required to remove dust and fingerprint marks and to give an additional boost to the shine.

Delighted with the stunning visual results, the customer collected his car along with his Nanolex forward maintenance products designed to keep the finish on his new GLC that way for many years to come.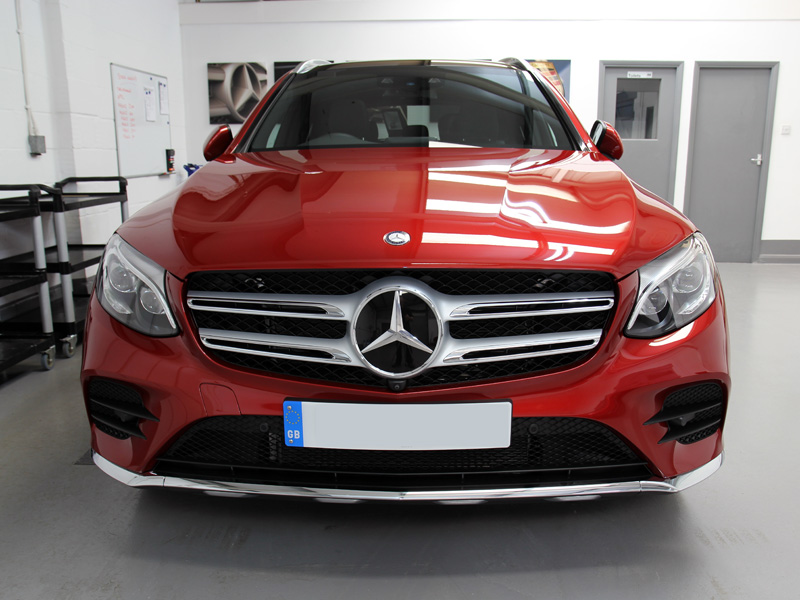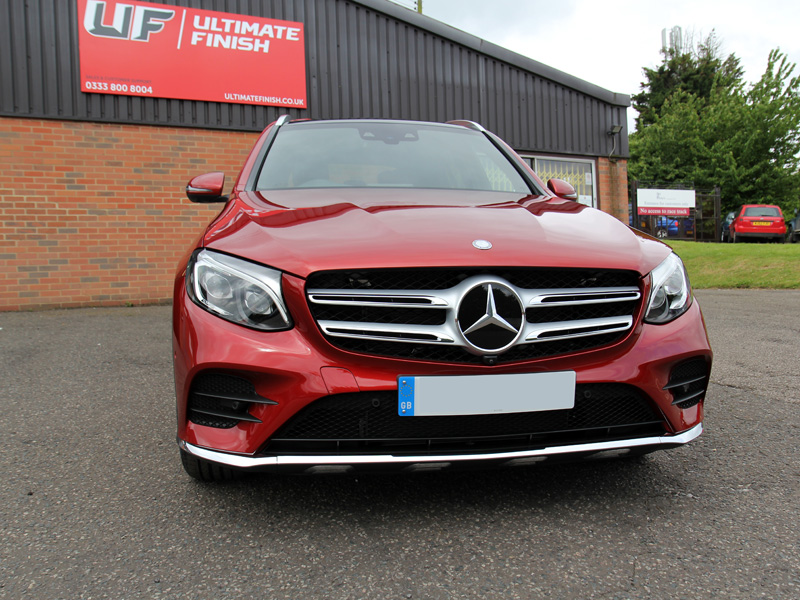 Read more about Nanolex Si3D Nano Sealant when UF Detailing Studio first applied it to a BMW M4 Coupe in a New Car Protection Treatment that required a significant amount of decontamination first!
UF Detailing Studio – Award Winning Detailing. Call 0333 800 8004 to discuss your requirements and arrange a free vehicle appraisal.