Mercedes C-Class Receives New Car Protection In Time For Winter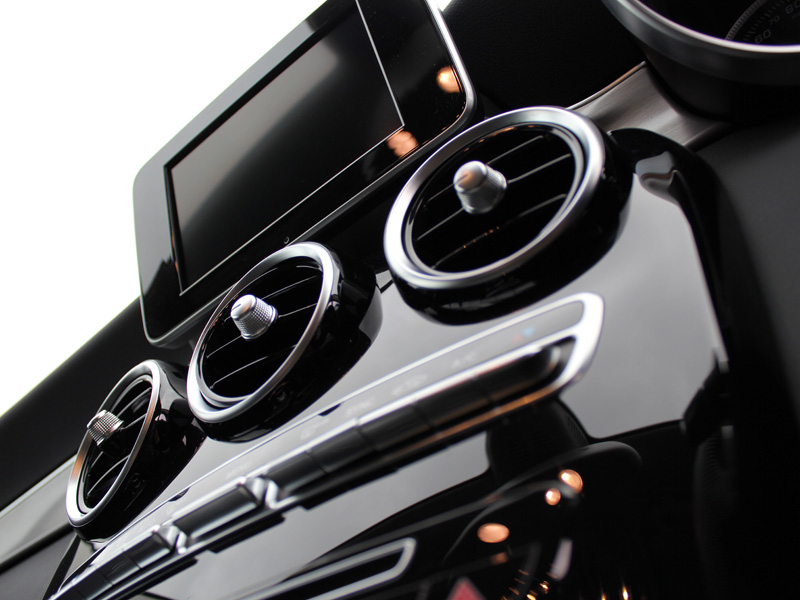 The Mercedes C-200 saloon – 'Stylish. Sporty. Dynamic.' is how Mercedes describe it. Promising a combination of stylish looks and innovative technology, the ultimate in luxury comfort and incredible fuel efficiency the C-class really is a show case for Mercedes at their best.
The robust, powerful body-line is backed up with cutting edge systems such as Agility Select, which allows the driver to modify the ride to their own taste. The new C-Class is also significantly lighter than its previous incarnation, and the 200 BLUETec engine performs wonderfully well whilst returning a combined official 72 mpg.
The Mercedes C-Class represents a sturdy investment, so to ensure it was protected properly, right from the start, the customer brought it directly to the Ultimate Detailing Studio for a New Car Protection Treatment.
Paintwork, trim and bodywork are all attacked by industrial and chemical fallout. Poor wash techniques put swirls and scratches into the paintwork which very quickly make the paintwork look tired and dull. The outward appearance of a car can have a significant impact on its residual value when it comes to the point of selling it on.
To protect the vehicle – and the investment – it's essential to have it protected with a high quality protection system. Some carnauba wax-hybrids work well for an extended period of time and are particularly good for enhancing the glow of warm coloured paintwork or deepening the gloss of dark coloured paintwork. However this Mercedes C-Class is white, therefore Derek Ginger, Master Detailer at Ultimate Detailing Studio decided to use Nanolex, a nanotechnology-based glass coating. Nano-coatings are optically clear, leaving a diamond-like shine; very striking on white coloured paintwork.
Nanotechnology-based coatings work well on white cars because they leave this very sharp shine. They're also very good for cars that are driven daily and in winter time because the coatings form chemical bonds with the substrates, making them incredibly durable. It's the perfect solution especially coming up to winter.  – Derek Ginger, Master Detailer, UDS
Before the coating could be applied it was first necessary to prepare the car properly, otherwise any residual dirt or marks will become sealed under the coating. The first step was to ensure the vehicle surfaces were completely clear of iron contamination. This type of contamination is quite common on new cars as they are typically transported via train and stored in railway sidings overnight. The particles from the brakes of passing trains become airborne and land on the stored vehicles. When brakes are applied whilst the car is being driven, the tiny particles of iron shred off and become imbedded in the paintwork and wheels. It's therefore very important to ensure these are all removed before they damage the surface. To remove these particles Nanolex Wheel Cleaner & Iron Particle Remover was applied. This works on iron particles by shrinking them, encouraging the particles to release their bond with the substrate and allowing them to be freely washed away. Handily, it also changes colour to a bright reddish purple, so it is possible to see where it is working.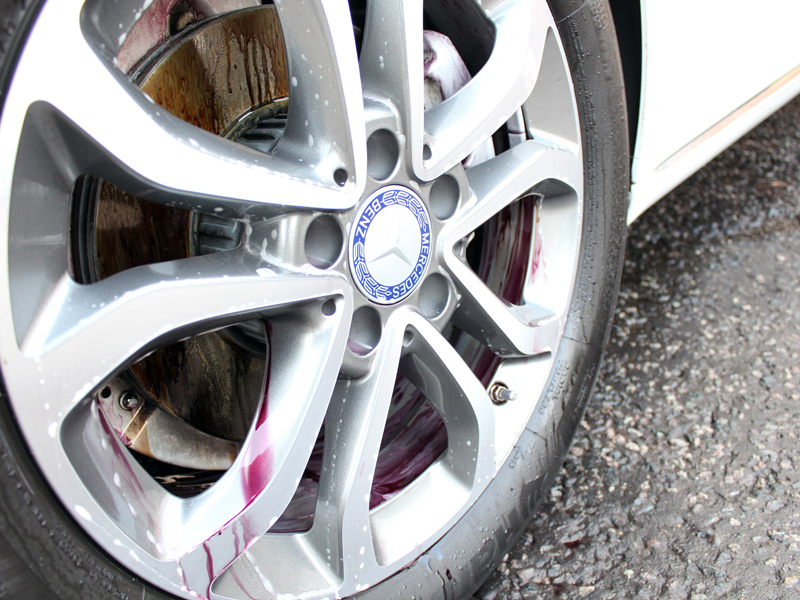 Next the bodywork and wheels were degreased using a solution of Meguiar's All Purpose Cleaner. This was also applied to the bonnet, boot and door shuts to ensure any traces of oil or residue was removed. The vehicle was then treated with Valet Pro Tar & Glue Remover to dissolve remnants of the transportation wax or protective fixings used by manufacturers to protect the car whilst it's being transported. Finally the vehicle was given a pre-wash treatment with Ultimate Snow Foam to remove any larger particles of dirt or grit that might remain.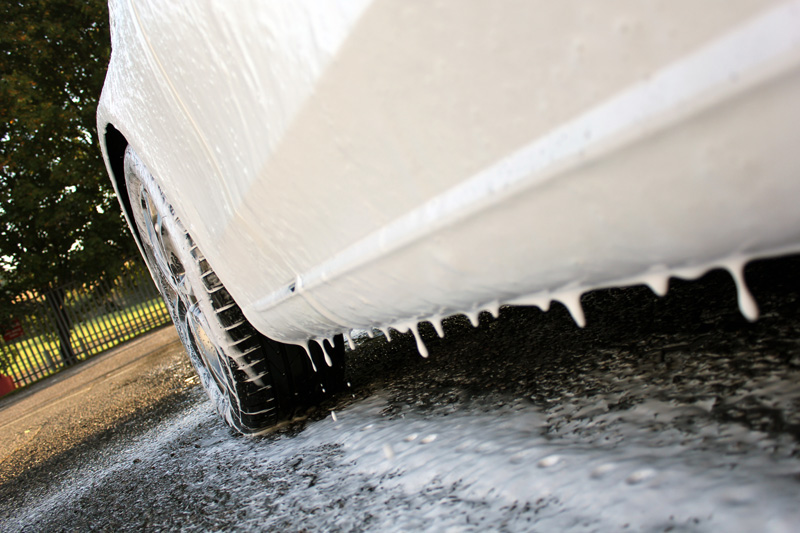 After rinsing off the first application, Ultimate Snow Foam was applied again and this time a special clay pad was used to remove any stubborn surface contaminants that had become bonded to the paints surface.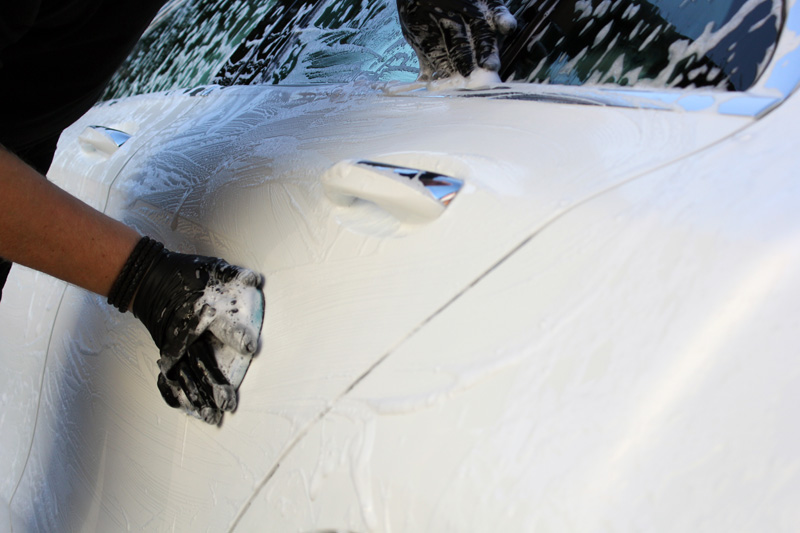 From time to time Ultimate Detailing Studio is sent new products to try out. This was a fine-grade clay mitt which works to shear off any bobbly contamination. Because it was fine-grade it was perfect for a new car treatment. It worked really well and because it's washable it's actually a lot more cost effective than using a conventional clay bar. Using the Ultimate Snow Foam layer as a lubricant worked really well and overall I was impressed with this mitt. You never know, you may see it available at Ultimate Finish soon! – Derek Ginger, Master Detailer, UDS
After rinsing off Ultimate Snow Foam the car was then given a thorough wash using the Nanolex Reactivating Shampoo (applied through a foam lance attached to a pressure washer) and a long pile, microfibre wash mitt.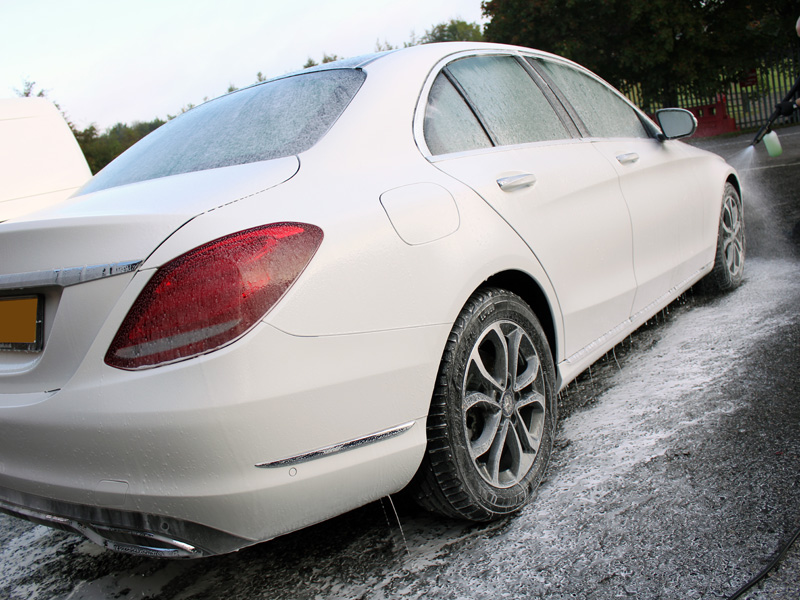 Then the C-Class was rinsed and dried before being brought inside the studio, out of the elements. As the vehicle was brand new paintwork correction wasn't necessary, so it was given a light polish using a FLEX PE14-2-150 Rotary Machine Polisher, a 3M Yellow Polishing Pad and SCHOLL Concepts S40 Anti-Swirl Compound.
To ensure the paint and wheels were completely free of any polish residues which might interfere with the paint sealant, they were first cleansed using Nanolex PREMIUM Paint Cleaner. Then Nanolex PROFESSIONAL Paint & Alloy Sealant was applied and allowed to cure.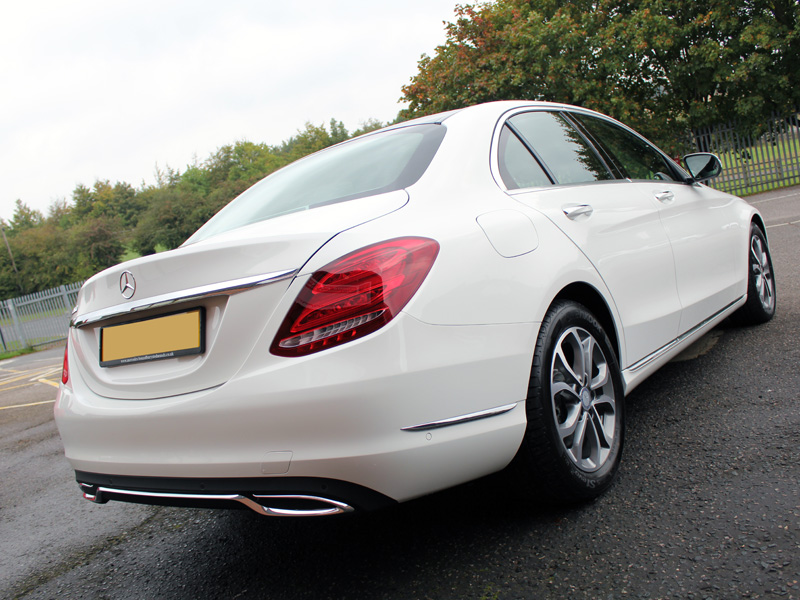 The glass was cleaned using Nanolex PREMIUM Glass Cleaner before being sealed with a layer of Nanolex ULTRA Glass Sealant.
ULTRA Glass Sealant is a highly hydrophobic coating – it's perfect for winter-time driving as it encourages rain to form into beads which then blow away whilst you're driving. It reduces fatigue for the driver, particularly important when you're doing motorway mileage – especially as our winters tend to be dark and wet! It also prevents ice and snow from bonding hard with the glass so it's much easier to clear your windshield on frosty mornings. – Derek Ginger, Master Detailer, UDS
The tyres were dressed with Swissvax Pneu to leave a natural satin sheen.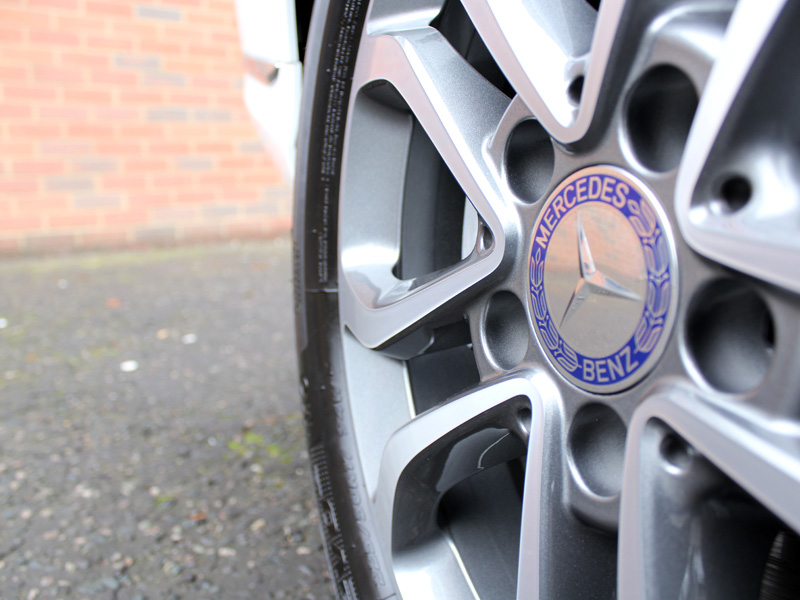 Nanolex Trim Rejuvenator was applied to the exterior plastics in order to prevent oxidation and UV fading. Nanolex PREMIUM Spray Sealant was applied to the clear plastic light covers.
As a final step, the bodywork and wheels were given a spritz of Nanolex Final Finish, a quick detailer which helps protect the nano-coating whilst it finishes fully curing.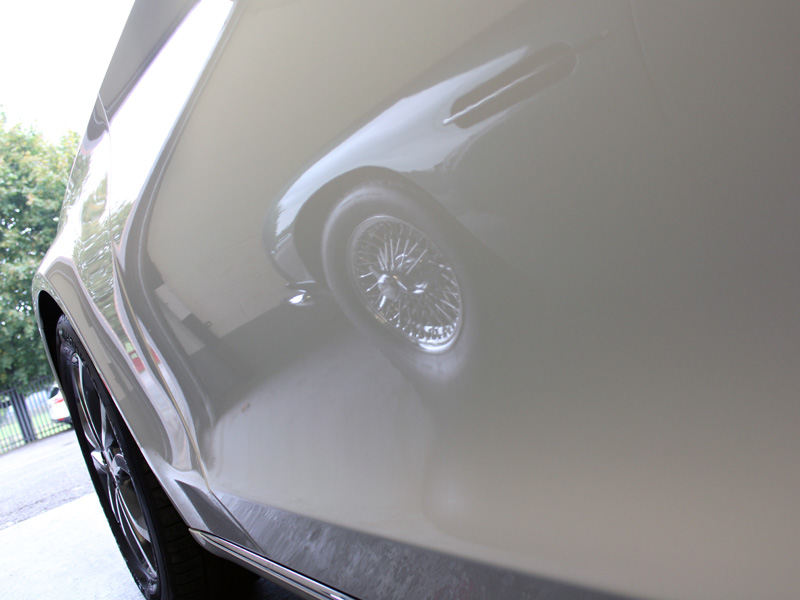 Fully protected, the C-Class was now ready to be collected. When the customer arrived he was pleased both with the appearance and the knowledge that his car was ready for anything the British weather could throw at it!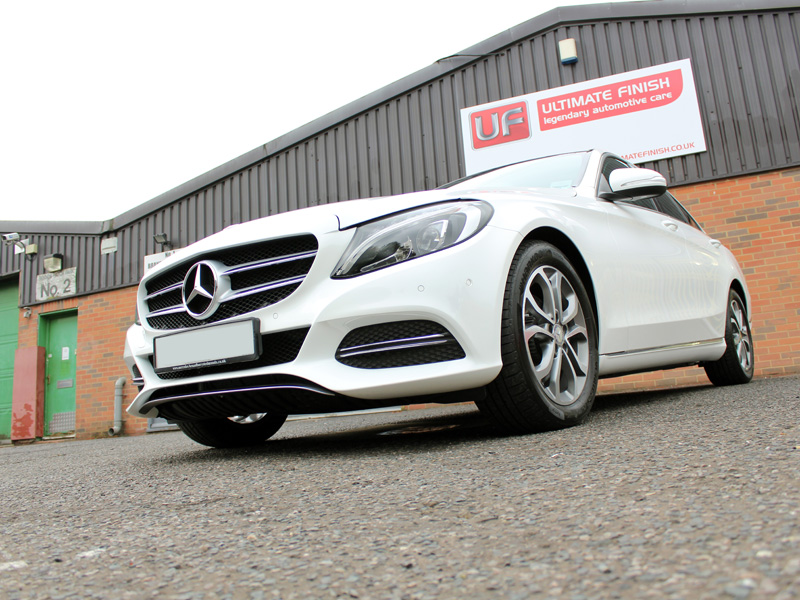 Ultimate Detailing Studio – Award Winning Detailing. Call 0845 838 1200 to discuss your requirements and arrange a free vehicle appraisal.
Ultimate Finish – Innovative Automotive Care since 1999.