New Car Protection – BMW Mini 'John Cooper Works'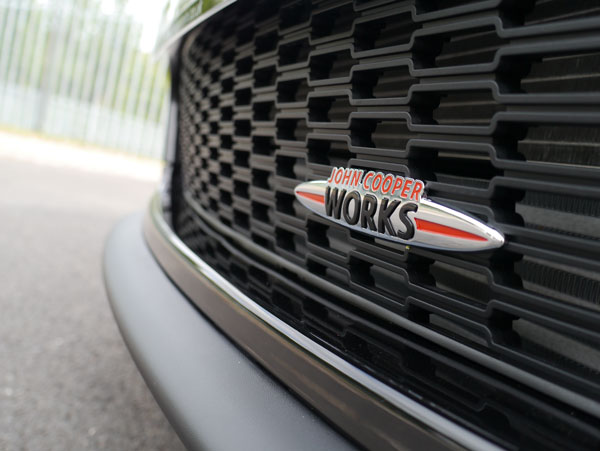 John Cooper and a member of his design team were the first to put an engine in the rear of a race car – all of this a long time before BMW Mini. This single concept was to be responsible for revolutionising the race scene, from Formula One to American Championship Car racing, also known as Indy Car racing. His idea to put an engine in the rear of the Cooper might have been the product of practicalities, but the resulting winning performance and racing ethos has been carried through the years in to the Mini that today bears his name – the Mini John Cooper Works.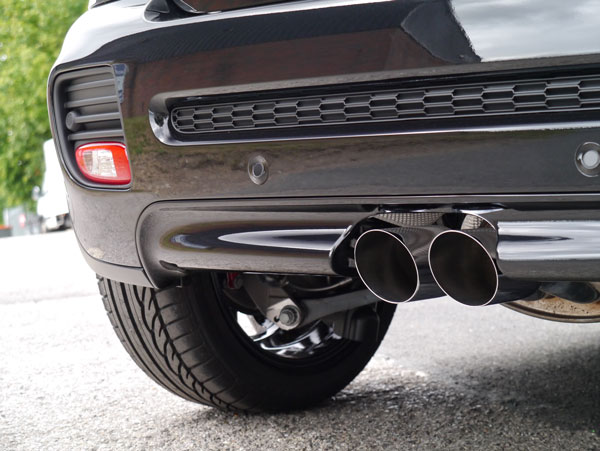 This Mini 'John Cooper Works' arrived at the Ultimate Detailing Studio for a New Car Protection.
The JCW had actually done around 200 miles so technically it wasn't a true 'New Car Protection', however it had received a dealership-applied polymer-based sealant so you would think, if their claims were valid, that the paintwork would still be looking 'as new'. That wasn't the case though. There were quite a few holograms and wash-induced marring, so this new car was going to need machine polishing. – Master Detailer, UDS
Initially the Mini JCW was treated with Bilt-Hamber Korrosol to remove iron contamination from the bodywork and wheels. The Valet Pro Citrus Tar & Glue Remover was applied to dissolve tar deposits which had accumulated more rapidly in the hot weather experienced recently. The whole car was degreased using Bilt-Hamber Surfex-HD and then pre-washed using Ultimate Snow Foam. Only then did our Detailer take a Swissvax Washpudel, some Swissvax Car Bath and, using the Two Bucket Method, make contact with the paintwork! The wheels were washed with Valet Pro Bilberry Wheel Cleaner and the boot, bonnet and door shuts cleaned with Bilt-Hamber Surfex-HD. Thoroughly washed and rinsed, the final stage was a pure water rinse with an Aqua Gleam de-ionising water filter.
After being patted dry using soft Swissvax Micro-Dry Wonder Drying Towels, the whole car was clayed using Dodo Juice Basics of Bling Clay and Dodo Juice Born Slippy clay lube to remove any last particles of contamination. Then the paintwork was inspected under a 3M Sun Gun Colour Check Light and the thickness of the paint checked and recorded using a Defelsko PosiTest Paint Depth Gauge.
Initially, I tried SCHOLL Concepts S17 by hand but it didn't touch the swirls, so I switched to SCHOLL Concepts S40 and the SCHOLL Concepts SofTouch Black Waffle pad on the Flex machine. That worked perfectly. It was important to ensure all remnants of the polymer sealant were removed using Gtechniq Panel Wipe so I could be sure I was applying the glass coat sealant directly to the clear coat. – Master Detailer, UDS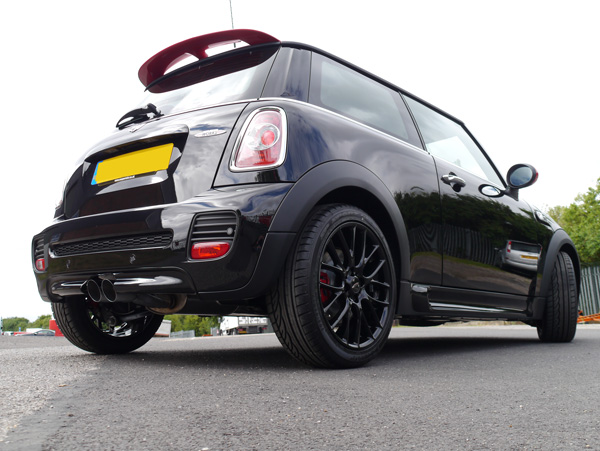 Gtechniq EXO v2 was applied in two layers to give maximum protection and add gloss. Then, to bring out added depth of shine and a really deep wet look, a coat of Swissvax Crystal Rock was applied by hand.
I love applying Swissvax Crystal Rock on black cars – it just makes them look so unbelievably liquid – and the longevity and water beading is fantastic too. Crystal Rock just adds that X-Factor. – Master Detailer, UDS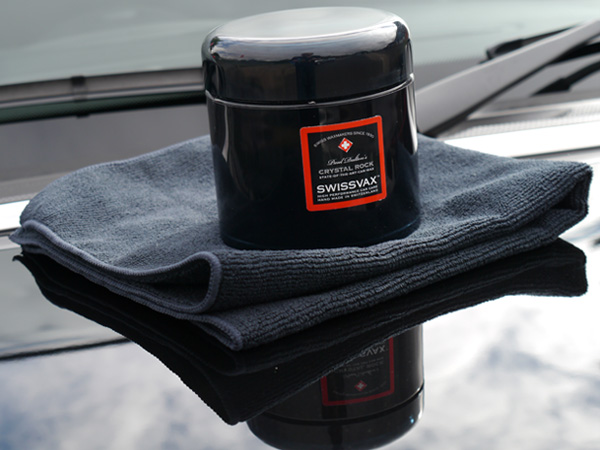 The wheels were cleansed with Gtechniq Panel Wipe before a coat of Gtechniq C5 Alloy Wheel Armour was applied. Extremely scratch resistant and heat resistant, C5 is a must for hard working wheels, forming a tough barrier against brake dust and road grime build up. Because the wheels are black a layer of Swissvax Crystal Rock was applied as well, for that extra zing!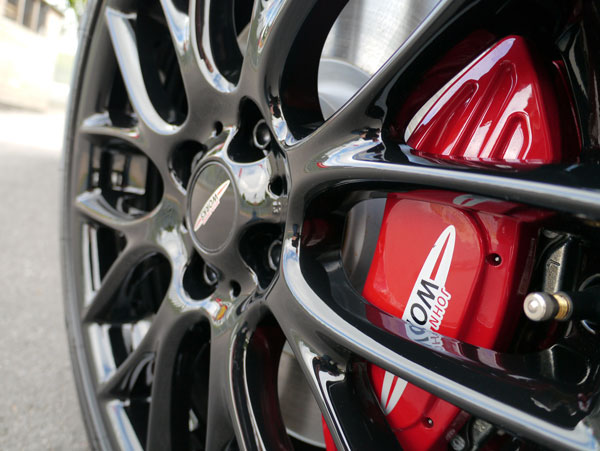 With the exhaust tips treated with Gtechniq M1 Metal Polish and the plastics finished with Gtechniq C4 Permanent Trim Restorer, a final buff to the paintwork was given with a Swissvax Micro-Fluffy Wax Buffing Towel to enhance the shine. Our customer was completely over-awed when he picked it up and couldn't wait to get in and show it off!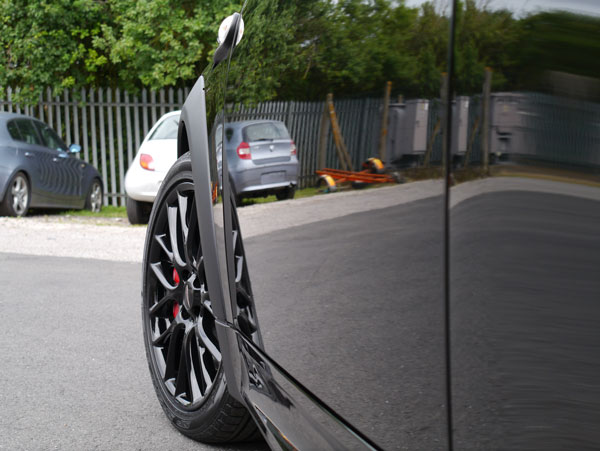 Ultimate Detailing Studio – Award Winning Detailing. Call 0845 838 1200 to discuss your requirements and arrange a preliminary inspection.
Ultimate Finish – Legendary Automotive Care since 1999.