New Car Protection Treatment – Alpine White BMW M135i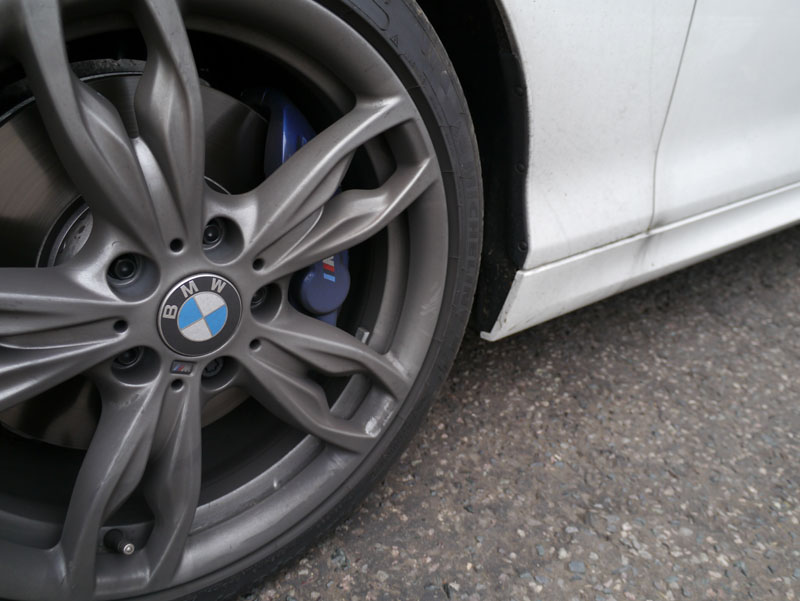 This Alpine White BMW 1 Series M135i was booked in to Ultimate Detailing Studio and as is standard with all UF New Car Protection Treatments, we requested that the car be delivered to the studio unwashed and unprepared!
Our customer duly asked the dealership not to complete the normal vehicle appearance preparation (PDI) and once collected, brought the car straight in to the Ultimate Detailing Studio. So it arrived, covered in bug splats, road grime, tar and 'body wax' – a factory applied coating designed to protect the vehicle during the transportation to its final destination.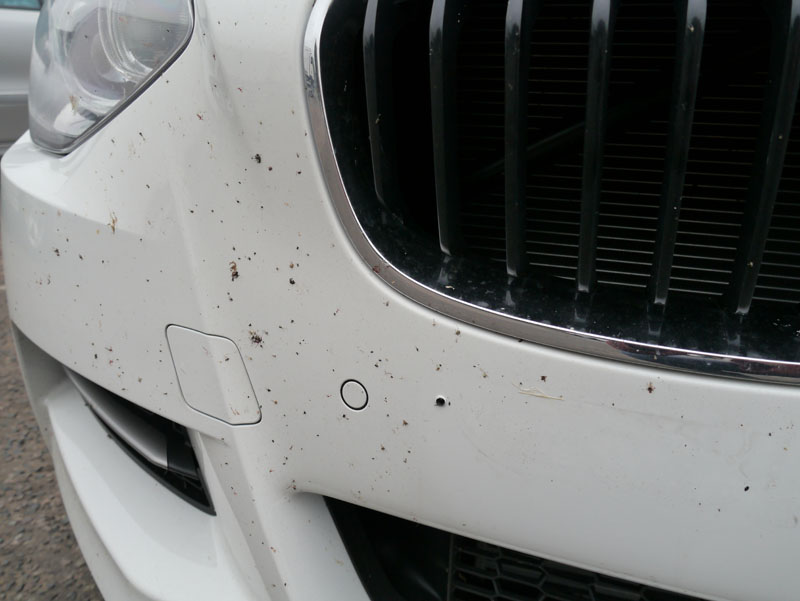 Once the car had been thoroughly inspected, the lengthy decontamination and non-contact cleaning process started. The bodywork and wheels were treated with Bilt-Hamber Korrosol to remove any evidence of iron fillings! Metal particles can be present, even on brand new cars, as they are often stored close to railway sidings prior to delivery to the dealership. The image below clearly shows the previously invisible metal particles turning red. This indicates that they have been neutralised and can therefore be safely washed away from the panel.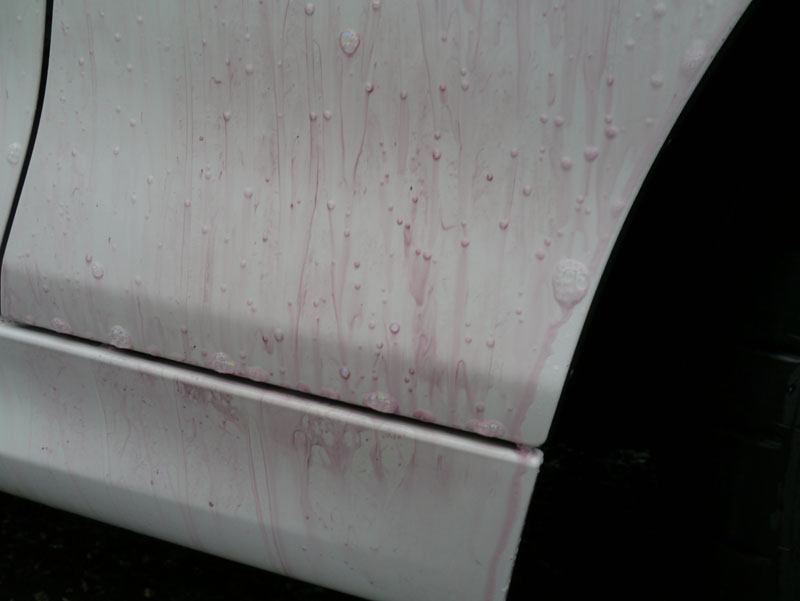 The next step in the decontamination process was to apply Valet Pro Citrus Tar & Glue Remover in order to dissolve the remnants of transportation wax the M135i had collected. This was quickly followed by Bilt-Hamber Surfex HD, a water-based de-greaser designed to ensure the bodywork was completely free of any oil-based contamination or water-deposited grime.
The car was then pre-washed using Ultimate Snow Foam, the wheels cleaned with Bilt-Hamber Auto-Wheel and the door, boot and bonnet shuts treated with Meguiar's All Purpose Cleaner. The whole car was then given a thorough final wash using Gtechniq G-Wash high foaming shampoo and carefully dried with ultra-soft drying towels before entering the studio to inspect the depth and quality of the paint.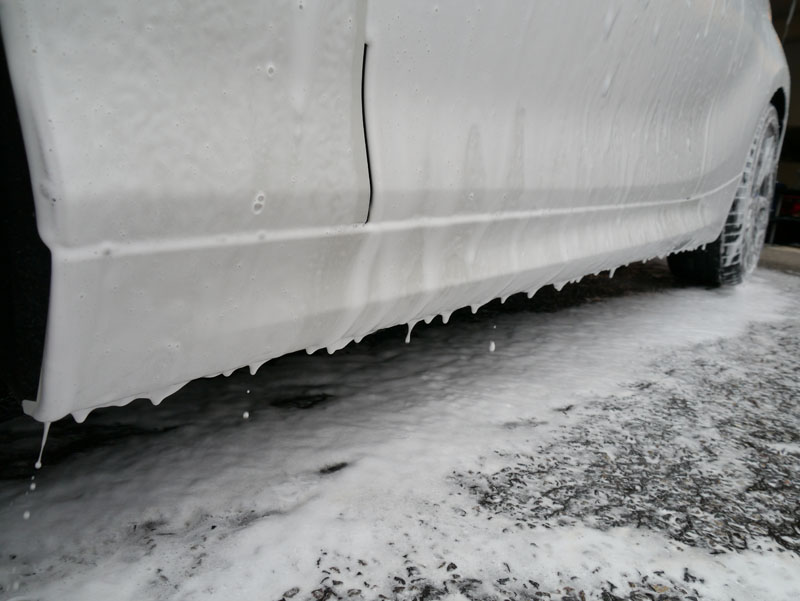 It's so important to complete the initial preparation correctly. We carried out several stages of non-contact cleaning before we physically touched the car. This protocol ensures there is minimum chance of scratching the car before it's protected. You could really tell the difference too, as underneath the grime the paintwork was perfect. Refining the paint was completed by hand, as there really was no need to machine polish it. Investing in this level of careful preparation would be hugely beneficial to dealerships – Master Detailer, UDS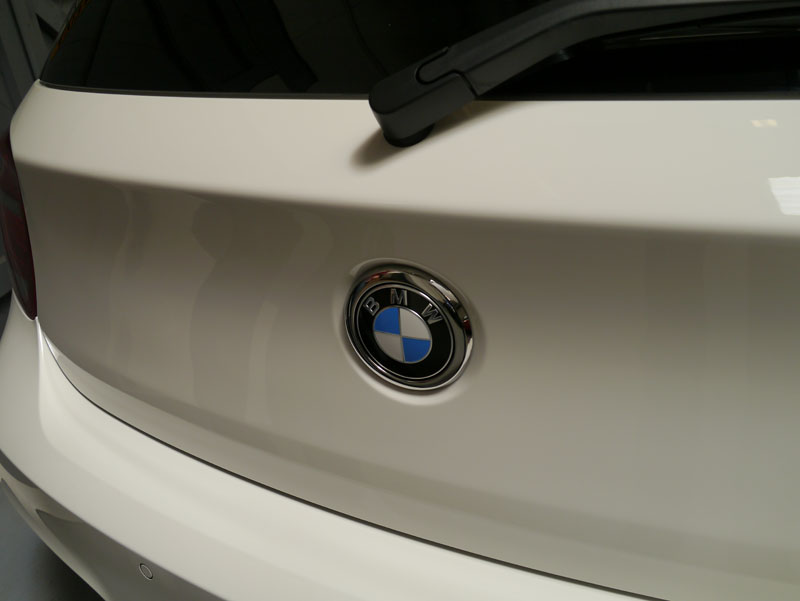 On this occasion Nanolex Professional Paint Sealant was the customers preferred choice of 'last step product' (LSP). Nanolex produce silica-based sealants which protect paintwork from industrial and environmental fallout and have even developed a range working in conjunction with BMW's M Sport division!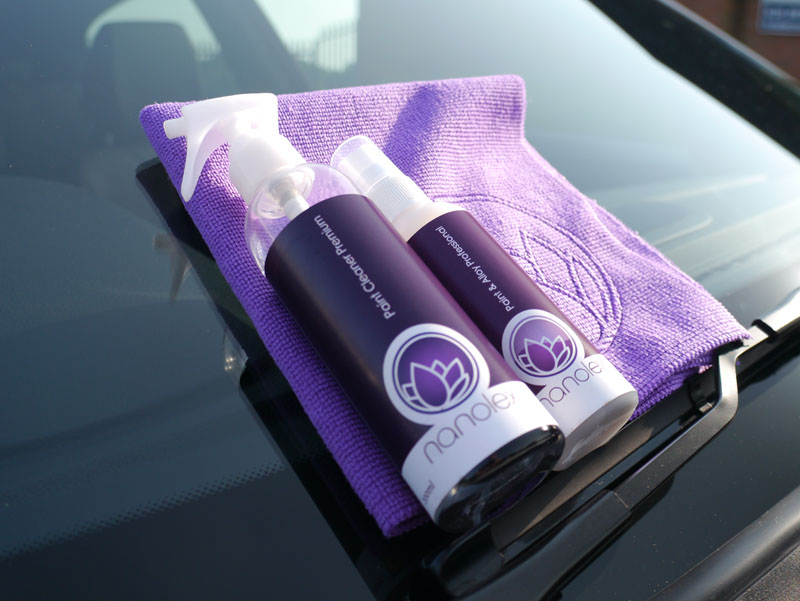 The paintwork and wheels were prepared using Nanolex Paint Cleaner to remove any invisible residue which might inhibit the formation of a covalent (permanent) bond between the sealant and clear coat. Nanolex Paint & Alloy Professional Sealant was then carefully applied by hand. Typically, Nanolex sealants provide around 24 months of protection and dependent on the prevailing temperature and humidity, the curing time is usually 12 hours.
As a rule, UDS allows all quartz and silica-based sealants to cure for at least 24 hours. However, as our customer needed to collect the car the same day, the curing process was accelerated using specialist infra-red heat lamps. This process involves slowing raising the temperature of each panel to around 70°C (Celsius). Panel temperature is regularly checked using a Gtechniq Non-Contact IR Digital Thermometer.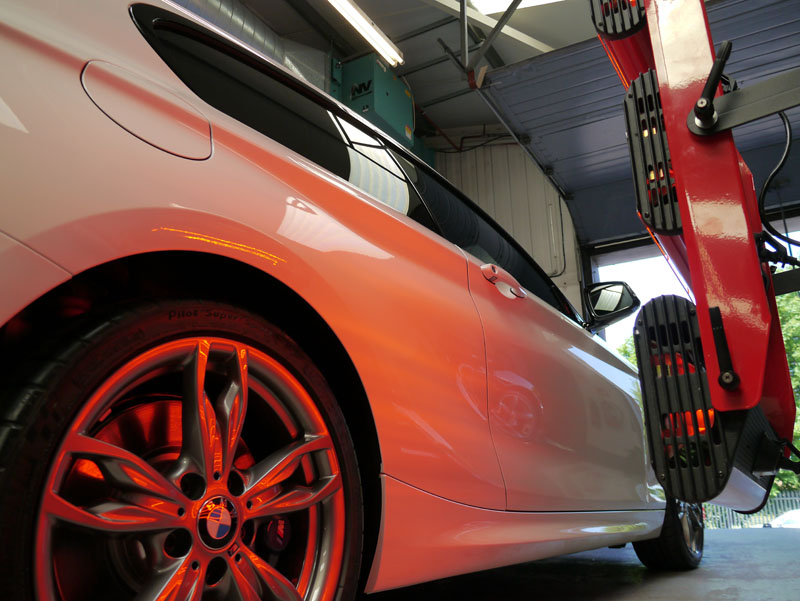 The M135i was looking absolutely pristine when it left the Ultimate Detailing Studio and with the fully cured and scratch resistant protective coating in place, will remain that way for some time to come!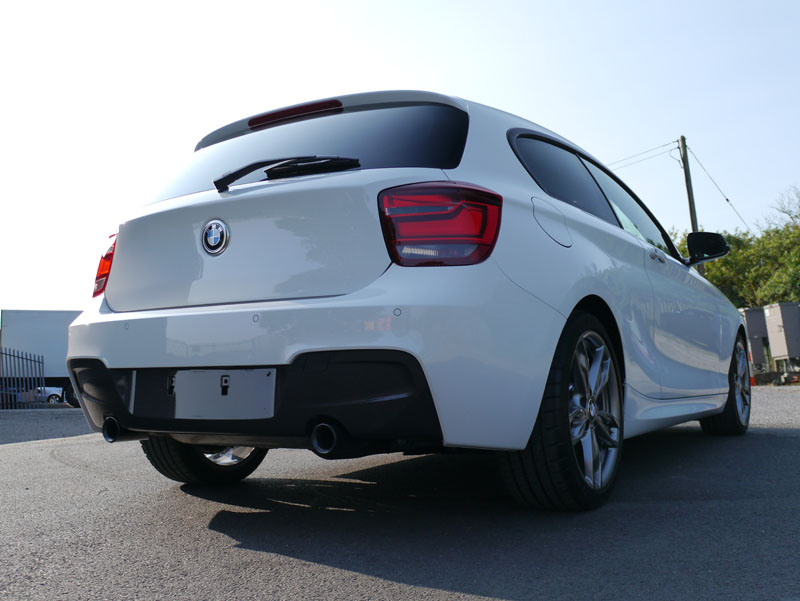 Ultimate Detailing Studio – Award Winning Detailing. Call 0845 838 1200 to discuss your requirements and arrange a preliminary inspection.
Ultimate Finish – Legendary Automotive Care since 1999.