Porsche Macan, A 'Tiger' Made Ready For The Wild With CS Black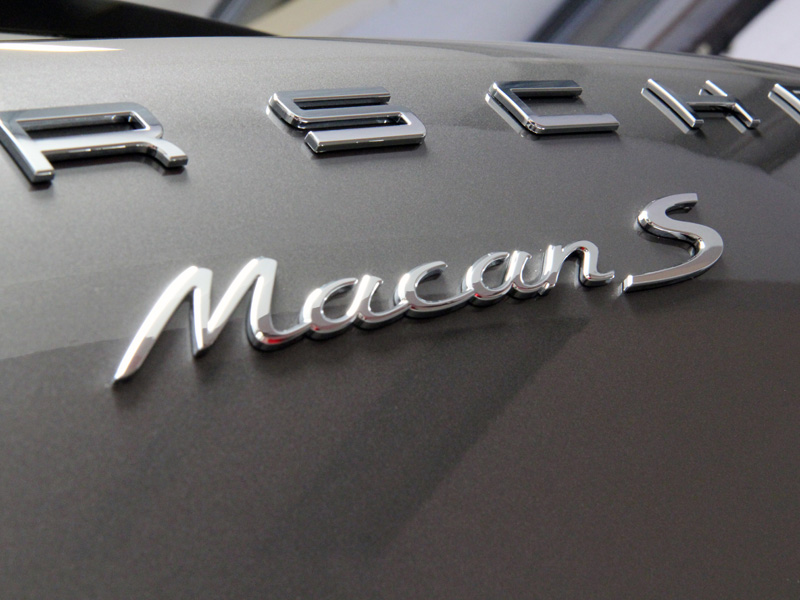 Originally identified internally by its code name 'Cajun', a portmanteau of Cayenne Junior, but after much deliberation Porsche decided upon the final name for the new car to be 'Macan', a name which is derived from the Javanese word for tiger. The compact cross-over SUV features all the practicalities that make it a car for everyday life, but certain features lend themselves to the thrill of an intensified driving experience. The engine gives out that distinctive Porsche performance sound and the 7-speed PDK gear changer, immediately responsive to the touch, makes it feel truly sporty, satisfying the inner race-car driver. On the practical side however the cruise mode permits maximum fuel efficiency for those longer drives and combined with the automatic stop/start function and other, energy-saving measures it's difficult to argue that the Porsche Macan Diesel S is anything other than a perfect fusion of passion and functionality.
UF recently carried out a New Car Protection Treatment on a stunning white Porsche Macan S and, having read about the impressive results in this very publication, the owner of this turbo charged diesel variant got in touch to discuss a similar service. Having researched the seven year guarantee provided with each application of Gtechniq Crystal Serum, the customer decided on a CS Black upgrade.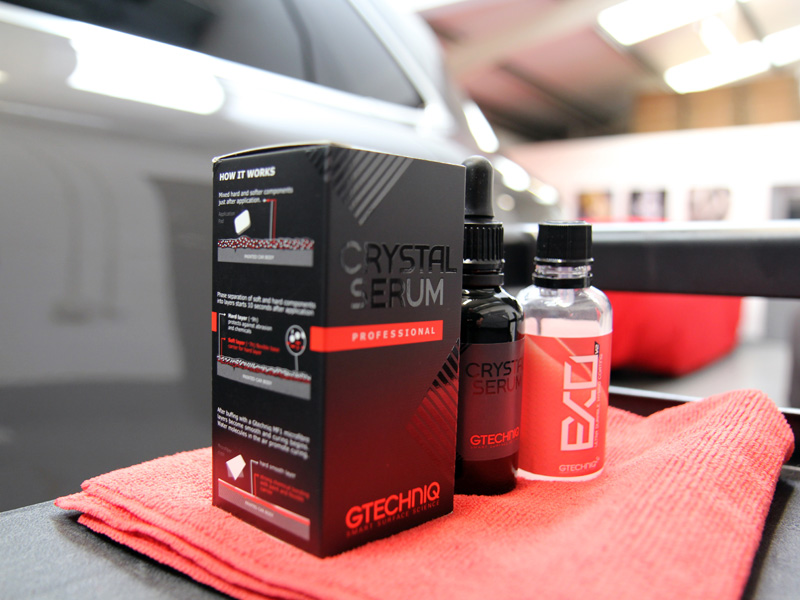 Customers want a coating that is resilient to wash swirls and harsh chemicals. Crystal Serum is a tough coating that derives its strength from its nanotechnology-based structure. When molecules have a greater surface area to volume ratio, they are inherently much stronger and more resilient to pressure. Crystal Serum lays down a dual layer: the lower layer cures to a hardness of around 7h. This allows some flexibility in the layer so when pressure is applied the layer flexes. The top layer cures to around 9h so it's really tough. The dual layer system provides a coating that's highly resilient to wash swirls and in addition, is also better at preventing etching and staining from acid rain fallout and bird droppings. – Derek Ginger, Master Detailer, UF Detailing Studio
CS Black refers to an over coat application of Gtechniq EXO v2 after the initial layer of Crystal Serum has cured. Crystal Serum provides a hydrophobic, glossy finish, but EXO v2 improves even further on the slick, water-beading effect. However before the protective coatings could be applied the Porsche Macan S first needed to be thoroughly decontaminated and cleansed. The number plates were removed before the car bodywork and wheels were treated with Gtechniq W6 Iron & General Fallout Remover. Iron particles on new cars are usually accumulated during transport from the factory to the dealership, through storage at railway sidings. They can also be derived from the brakes of nearby vehicles. These particles are always hot and so adhere firmly to the first substrate they come into contact with. Left untreated they can cause permanent pitting requiring wheel refurbishment or even a body respray. W6 shrinks the particles, causing them to break their bond with the substrate. Once applied the product begins to change colour, indicating the areas of ferrous contamination. Once the colour change has developed completely the product and the contamination can be easily rinsed away.
Next the Macan was degreased using Gtechniq W5 Citrus All Purpose Cleaner to ensure road grime and diesel splatters were removed. Then the car was treated with Ultimate Snow Foam, a pre-wash cleaner.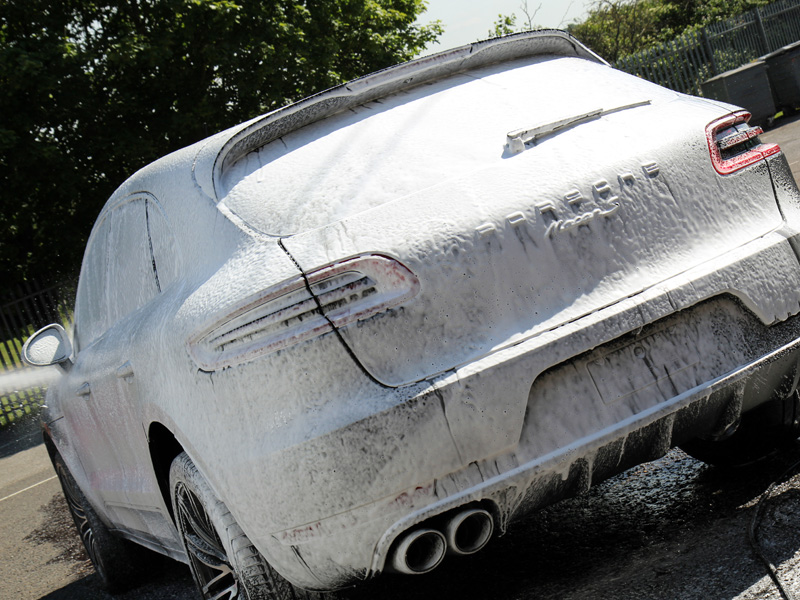 The thick foam lifts larger particles of dirt and grit away from the surface of the paintwork and allows them to be freely rinsed away. This makes the wash process much safer for unprotected paintwork.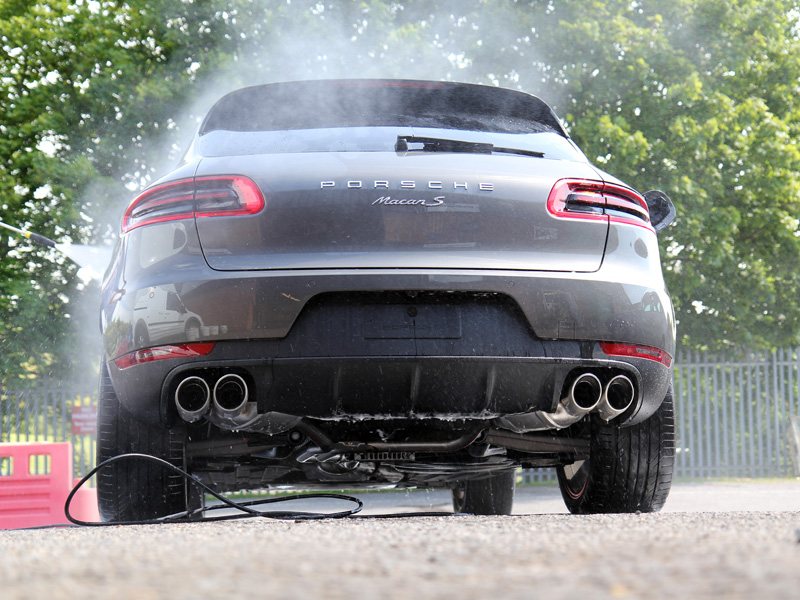 Decontaminating a car prior to the main wash is essential, even on new cars with scratch resistant clearcoats as found on German manufactured vehicles like Porsche. Hard paintwork can be time consuming to correct once the damage has been done, so it's best to avoid the problem in the first place! – Derek Ginger, Master Detailer, UF Detailing Studio
The main wash process was completed using the Two Bucket Method, Gtechniq G-Wash shampoo and an Ulti-Mitt Double Sided Merino Wash Mitt. After rinsing the suds away an Aqua Gleam De-ionising water filter was connected to the hose to give a final, pure water rinse. The Macan was then dried using soft microfibre towels and brought in to the detailing studio.
The paintwork was closely inspected under high intensity lighting to reveal any hard-to-see swirls or scratches that might require removal prior to the paintwork being sealed.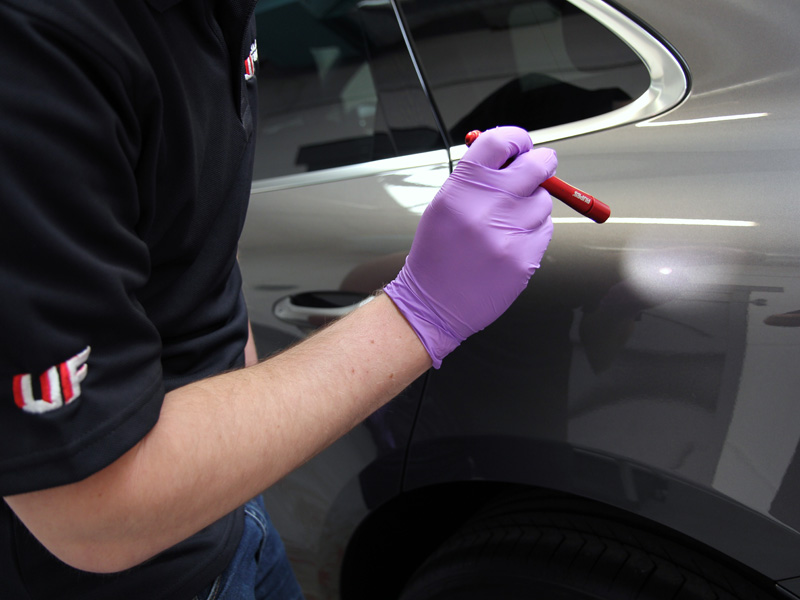 To refine the paintwork before sealing it was lightly polished by hand using Polish Angel Esclate Lotion on a soft hand puck. Once completed the bodywork and wheels were then cleansed using Gtechniq Panel Wipe to ensure the surfaces were completely free from polishing oils or residue. This allows the sealant to form the maximum possible number of bonds with the substrate, enhancing the overall performance and longevity of the protective layer.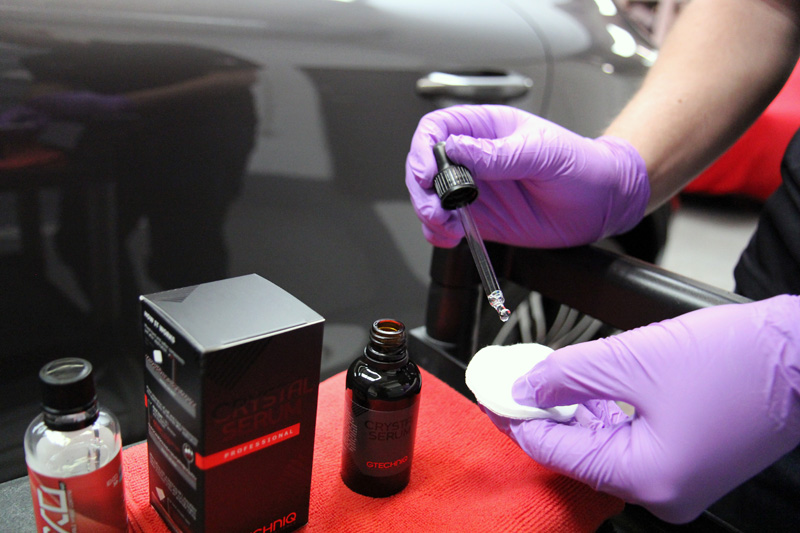 Crystal Serum requires careful application. Initially the surface to be treated has to be properly prepared and then the sealant must be applied in tightly controlled conditions, with attention paid to temperature, humidity, possible exposure to contaminants or the elements. For these reasons Crystal Serum is available for professional application by a Gtechniq authorised detailing studio. However, applied in the correct way, Gtechniq is so confident in the performance of Crystal Serum they provide a seven year guarantee. – Derek Ginger, Master Detailer, UF Detailing Studio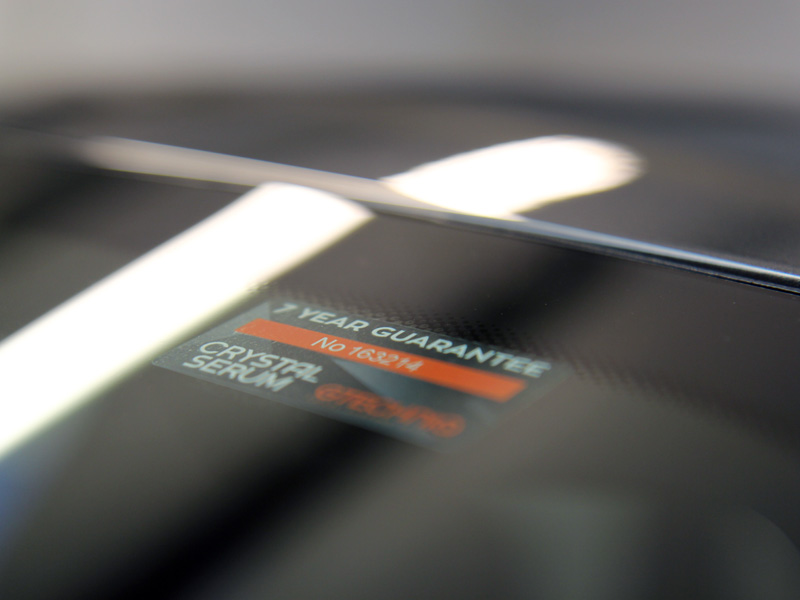 After Crystal Serum had been applied it was topped with a layer of EXO v2. The result was absolutely stunning.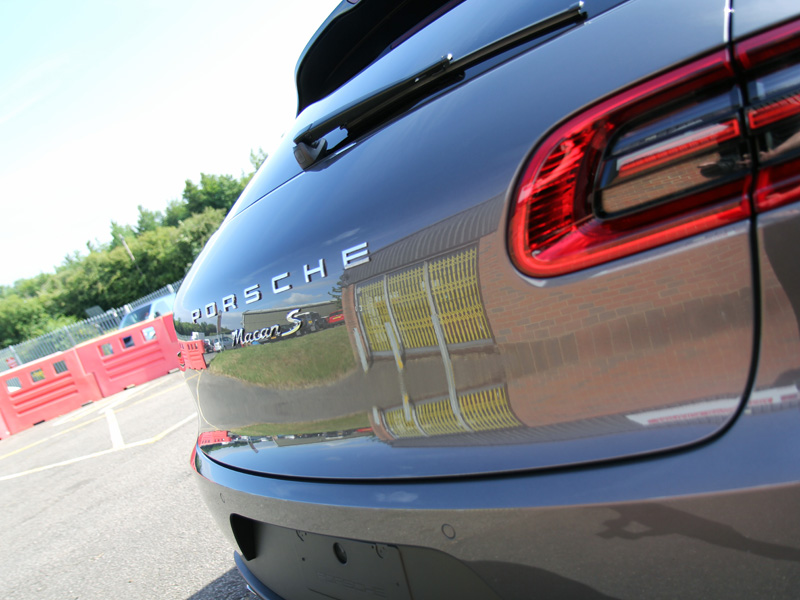 The wheels were protected with Gtechniq C5 Alloy Wheel Armour, a heat-resistant coating designed to repel water, dirt and oils, keeping wheels cleaner for longer.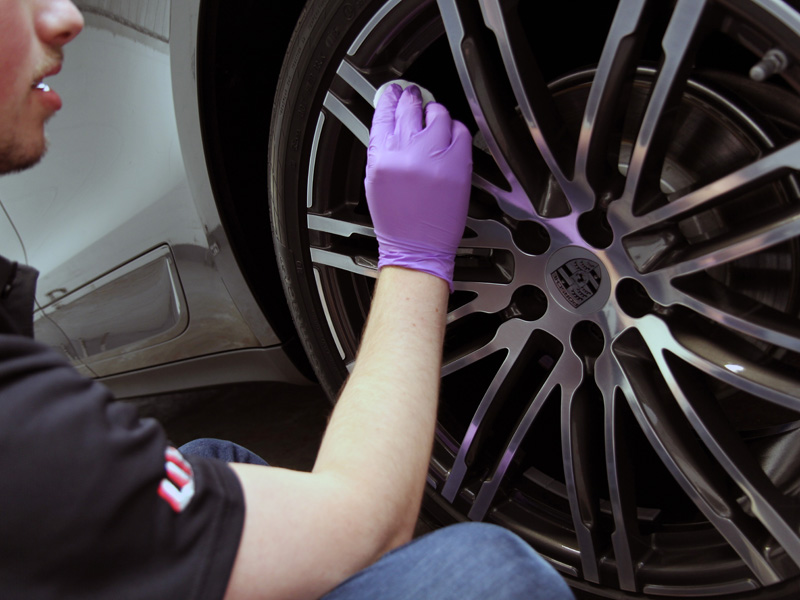 Contamination, including brake dust, does not adhere as fiercely to the treated surface making the wheels easier to clean during the weekly wash and negating the need for harsh wash chemicals.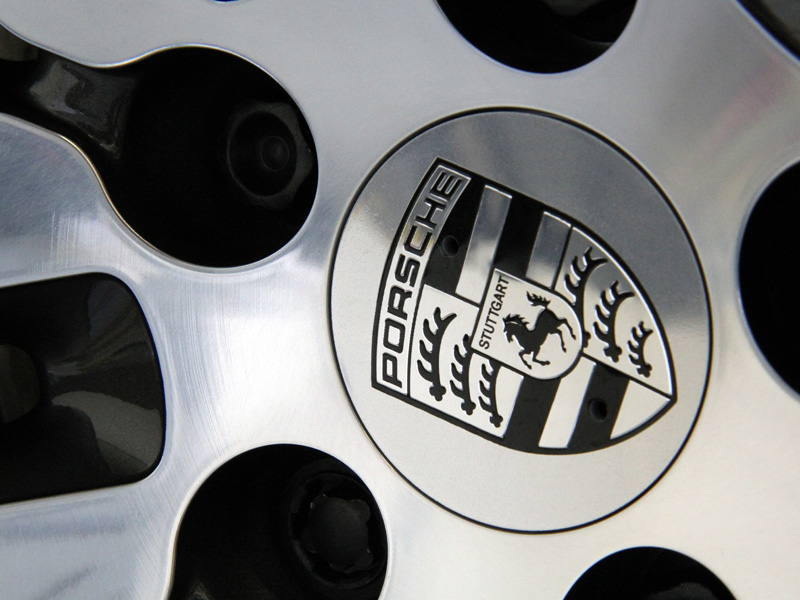 The exhaust tips were cleaned using Gtechniq M1 All Metal Polish, a chemical cleaner which burnishes the metal without leaving micro-scratches in the surface. The tips were then also protected using C5 Alloy Wheel Armour.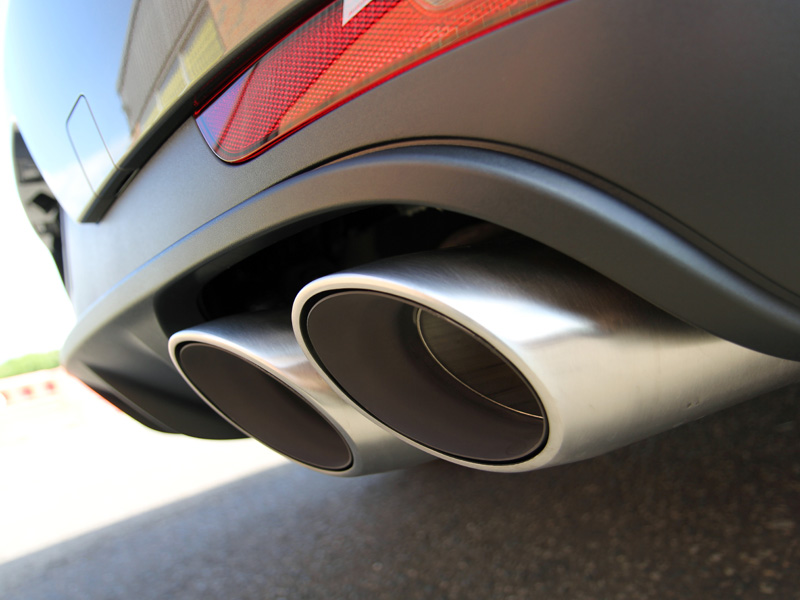 The glass was treated with Gtechniq G1 ClearVision Smart Glass that forms a long-lasting hydrophobic barrier. On contact, rain water simply beads and blows away whilst driving, reducing eye strain and fatigue for the driver when out bad weather conditions. Snow and ice will not adhere as strongly to treated surfaces, making the morning 'scraping session' much faster during winter months. One treatment of G1 lasts for up to thirty thousand miles!
Fully protected, the Porsche Macan S Diesel was collected by a speechless customer who couldn't believe his car looked even better than when he collected it from the dealership. With correct wash maintenance he'll keep that feeling for the next seven years!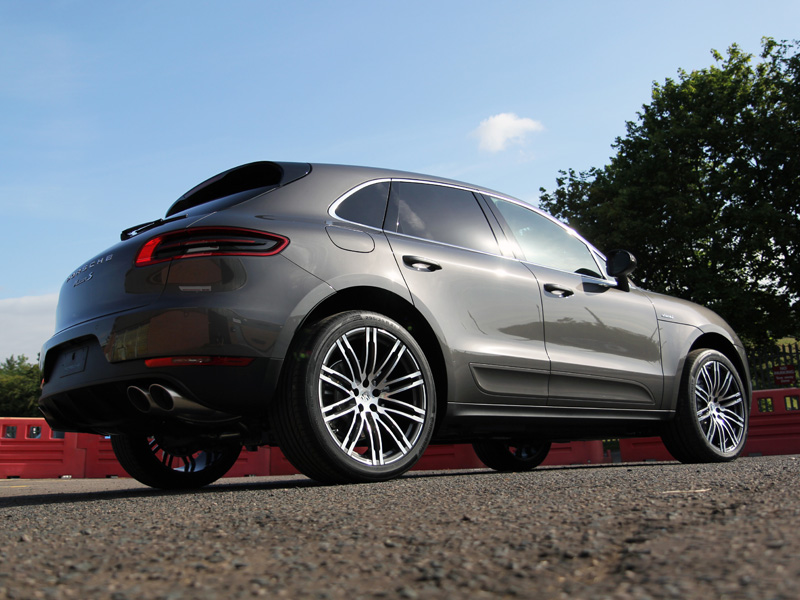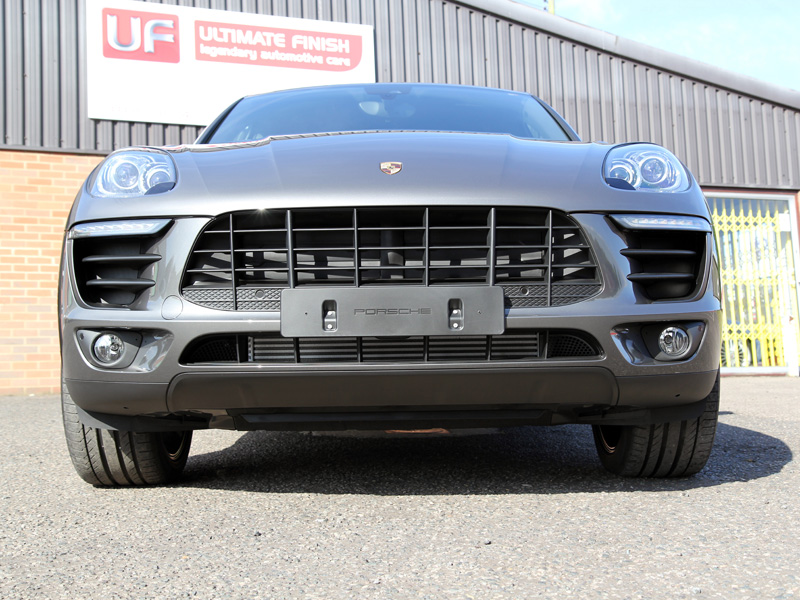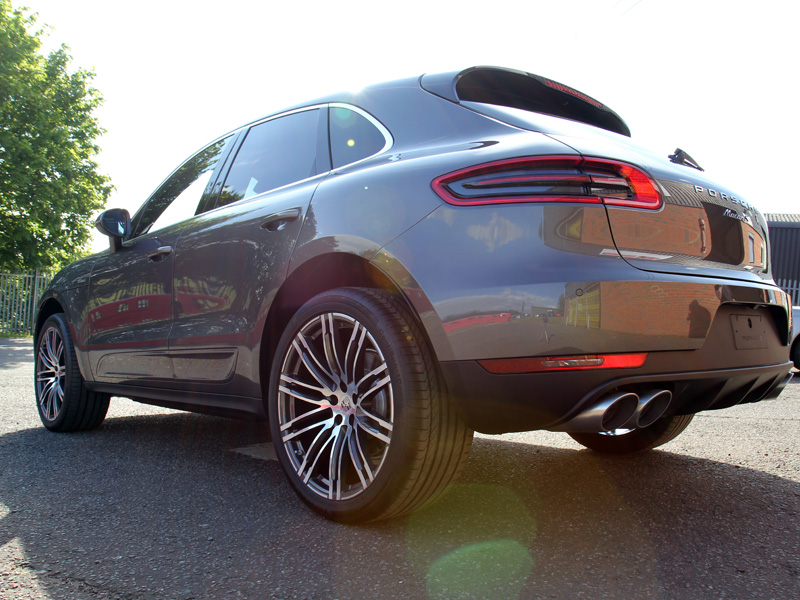 UF Detailing Studio – Award Winning Detailing. Call 0333 800 8004 to discuss your requirements and arrange a free vehicle appraisal.