1963 Aston Martin DB5 Detailing Perfection – Part Two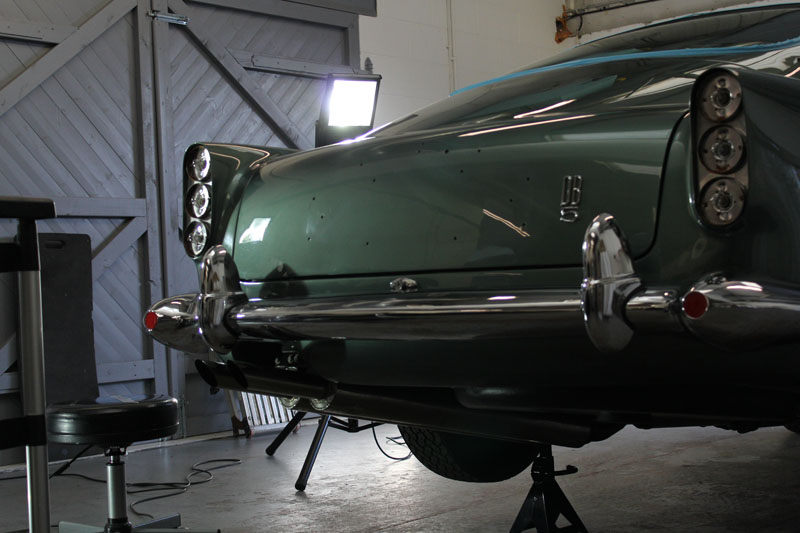 Last week we began the story of the full detail on this 1963 Aston Martin DB5. This week we continue the story with the machine polishing and protection.
The paintwork was in relatively good condition and with the exterior trim removed to allow easier access to the bodywork it was time to begin machine polishing.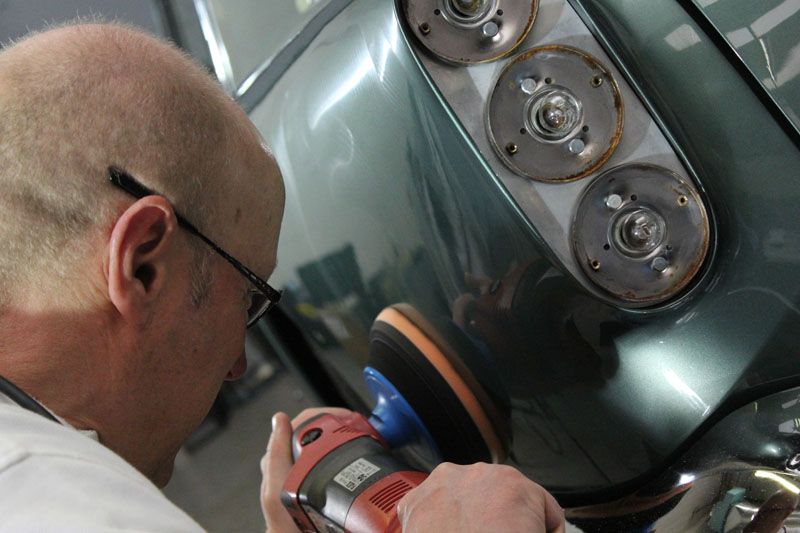 Using the FLEX PE14-2-150 with the SCHOLL Concepts Orange Foam Polishing Pad and POLISHANGEL® Master Compound Polish I the paintwork was slowly and carefully corrected to remove any fine scratches and swirls.
It's easy to go straight in with a harsh pad and compound combination, but especially with classic cars I prefer to select a gentler combination and increase the number of passes I make. Ultimately, it's a less tiring method of working, albeit much more time consuming. The tiny abrasives in Master Compound Polish work really well, cuts gently on a medium pad and leaves a vibrant shine on the paintwork. – Master Detailer, UDS
Once the paintwork had been brought fully back to pristine condition, the whole car was prepared for the hard protective sealant using POLISHANGEL® Glasscoat | Invincible 9H Primer with a SCHOLL Concepts Black SOFTouch Waffle Finishing Pad.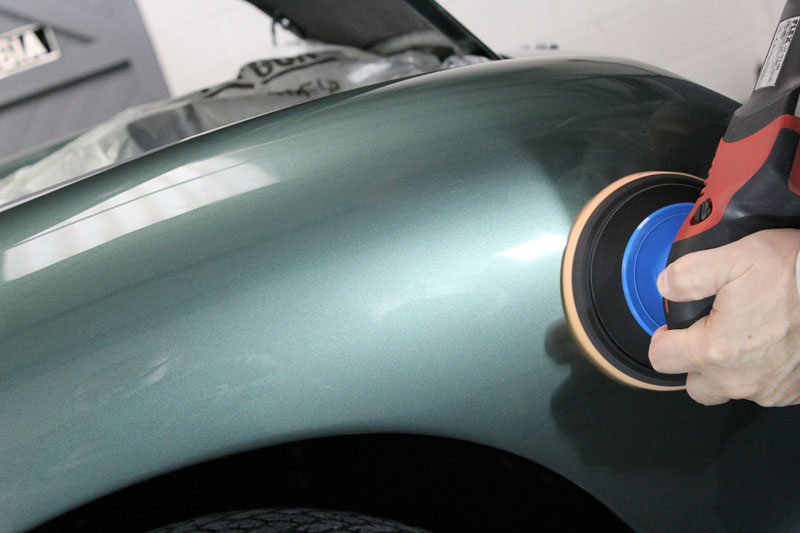 Then POLISHANGEL® Glasscoat | Cosmic 9H was applied, a highly protective coating with carnauba which compliments the natural colour of the paintwork. The final stage of protection was applying CARNAUBA ARTS™ Green Olivine For All Green Shades, an innovative, spray-on wax which uses colour-flake technology to enhance paintwork colour, as well as carnauba to add gloss.
I really wanted to make the metallic green colour stand out so as a final step I selected CARNAUBA ARTS™ Green Olivine For All Green Shades – this protective coating actually enhances not only the gloss of the paintwork but also the colour too. It makes the paintwork really vibrant so it was the perfect choice for this car. – Master Detailer, UDS
Whilst the protective layers were curing attention turned to the interior. Using POLISHANGEL Cristal Agent the glass was cleaned to streak-free sparkle. The leather was all cleaned using POLISHANGEL Bellaclean Leather Cleaner and protected with POLISHANGEL Charisma. The DB5 wheels were removed to allow for thorough cleaning behind the wire spokes.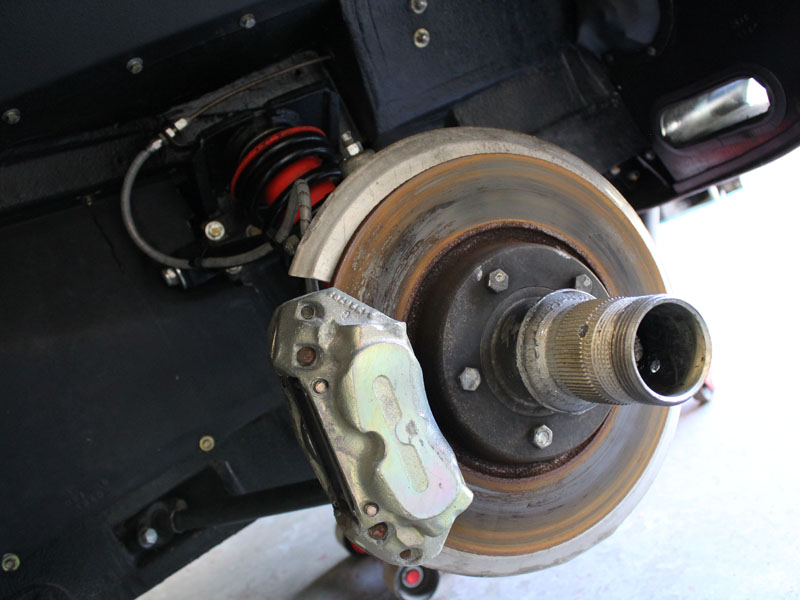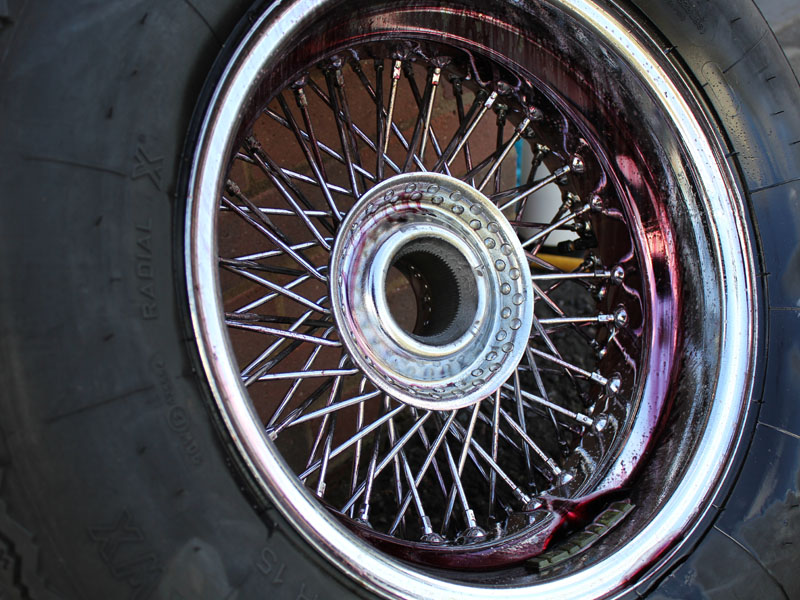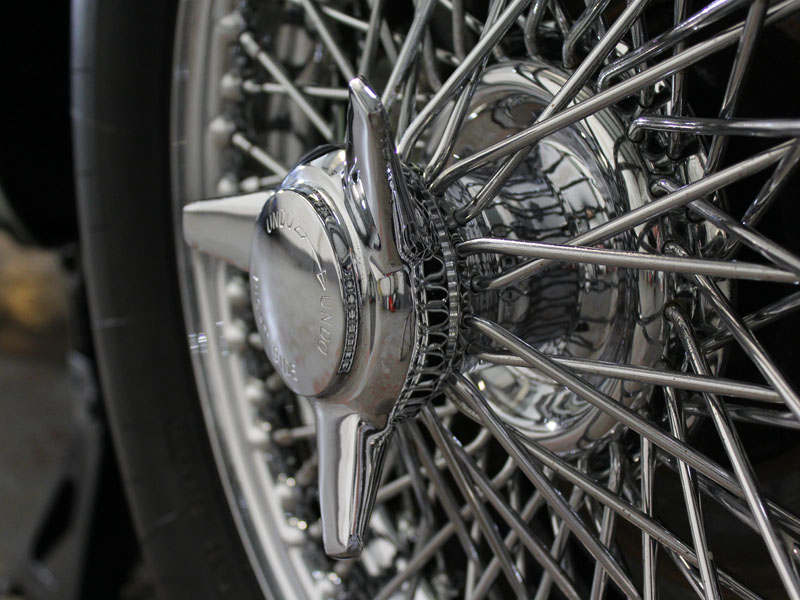 The dash was cleaned using POLISHANGEL Intimate and all the dial covers cleaned with soft microfibre cloths.
The chrome DB5 exhaust pipes were polished using Supernatural Fine Cut Metal Polish.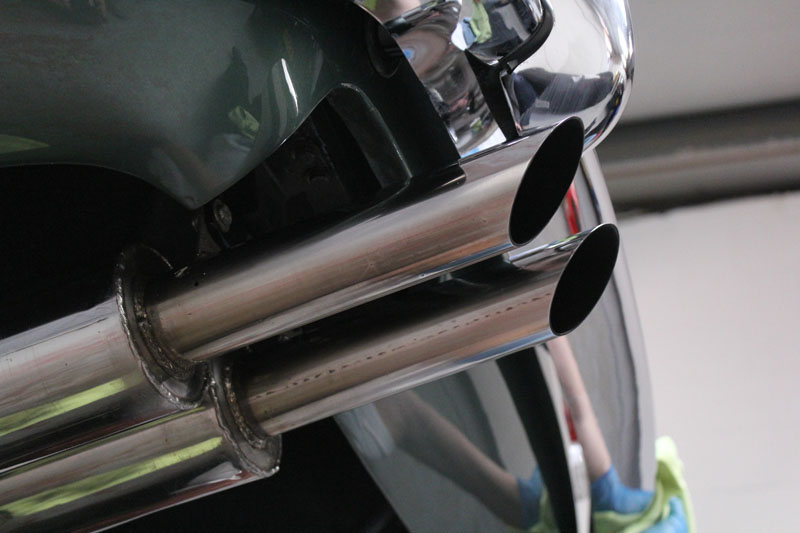 The washer fluid bottle was cleaned out and refilled and the tyres were treated with Swissvax Pneu, a tyre dressing which leaves a natural satin sheen.
I was thrilled with how good the DB5 looked when I'd finished. The paintwork had a real depth of gloss and such a fantastic sheen to it. It was a great to be able to do justice to such a fantastic and rare car.  – Master Detailer, UDS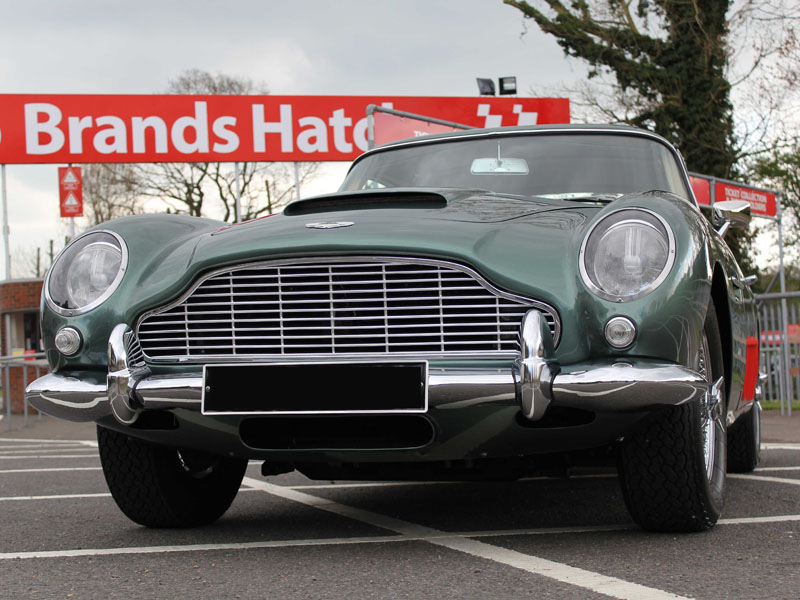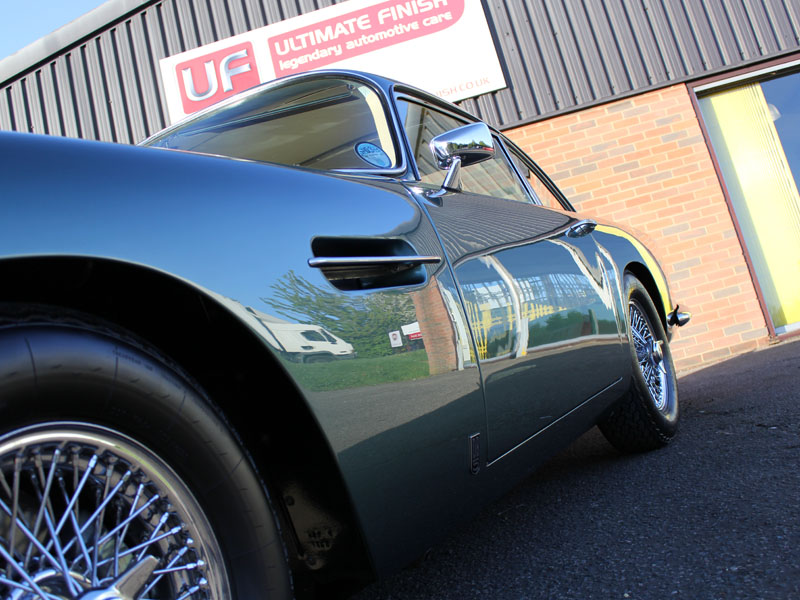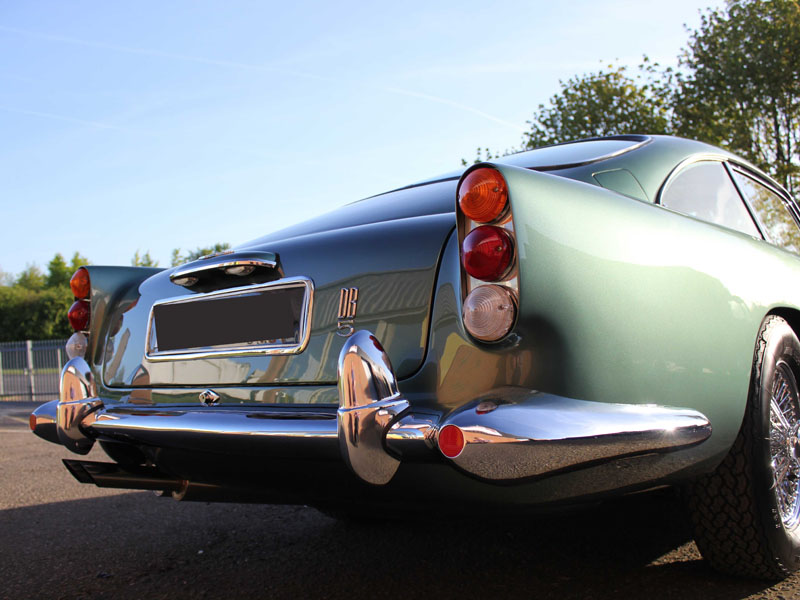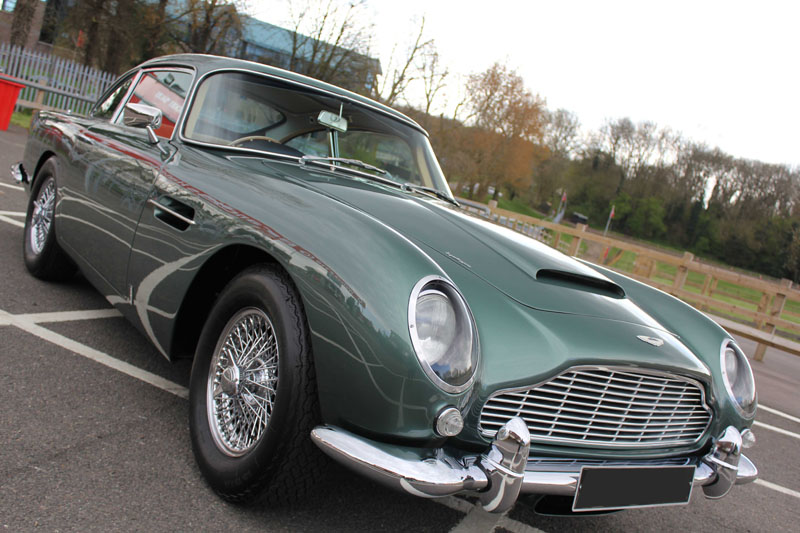 Ultimate Detailing Studio – Award Winning Detailing. Call 01474 360 360 to discuss your requirements and arrange a free vehicle appraisal.
Ultimate Finish – Legendary Automotive Care since 1999.