Ferrari 'Daytona', Styled By Pininfarina, Refined By Ultimate Finish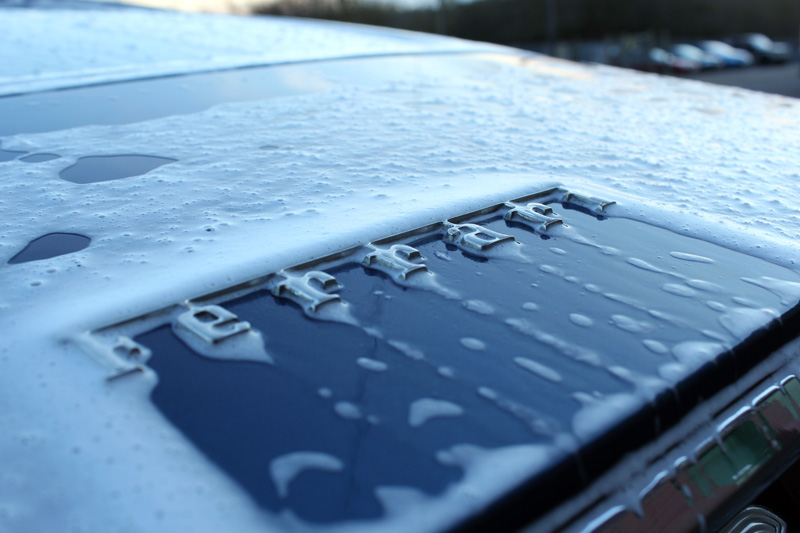 The Ferrari 365 GTB/4 Berlinetta, known affectionately as the 'Daytona', was first introduced at the Paris Motor Show in 1968. Superseding the 275 GTB, the Daytona is a front-engined, rear wheel car powered by a V12, 4.4 litre engine. It has a top speed of 174mph managing 0-60mph in just 5.4 seconds. There were only 158 right hand drive UK models ever built so laying eyes on one is a rare occurrence indeed!
This particular Daytona was manufactured in 1972 and is still in its original and very rare factory colour, Blu Dino Metallizzato. It was treated to a comprehensive body-off restoration in 1989 carried out by Maranello Concessionaires, followed by a complete mechanical overhaul in 2003 by renowned marque expert, Terry Hoyle. Subsequently it featured in Octane magazine in August 2004. It has driven just 8000 miles over the last 10 years and was recently acquired by leading independent Ferrari specialists, Foskers.
Foskers feature regularly in well-known publications such as Autocar, EVO, Octane and Auto Italia to name but a few. With over forty five years' experience in servicing, restoring and selling Ferraris, their knowledge is second to none. Foskers and Ultimate Detailing Studio have worked together on several occasions, including preparing class winning cars for the Ferrari Owners Club National Concours and 'Concours d'Elegance' at The Hurlingham Club. On this occasion Foskers brief was simple, wield some detailing magic on this already gorgeous and rare car. After a comprehensive appraisal including paint depth readings and close inspection of the paintwork under high intensity lighting it was concluded that this example was truly a special car and we would have to work long and hard to improve on it!
We know Ultimate Detailing Studio is experienced in working with Ferrari paintwork as they've detailed cars on our behalf previously. It's quite rare to get a Daytona in the original Blu Dino Metallizzato. We really wanted the paintwork to be at its very best, so booked it in for a complete detailing treatment prior to putting it up for sale. – Alistair Gill, Workshop Manager, Foskers Ferrari
As with all vehicles booked into our studio, the first stage was a thorough pre-clean. Subsequently, the Daytona was treated with Nanolex Wheel Cleaner & Iron Contamination Remover in case there were any bonded ferrous contaminants that required neutralising. In addition to these particles being unsightly, they bond with the paintwork and can eventually disrupt the lacquer allowing moisture and dirt to contaminate the paintwork underneath.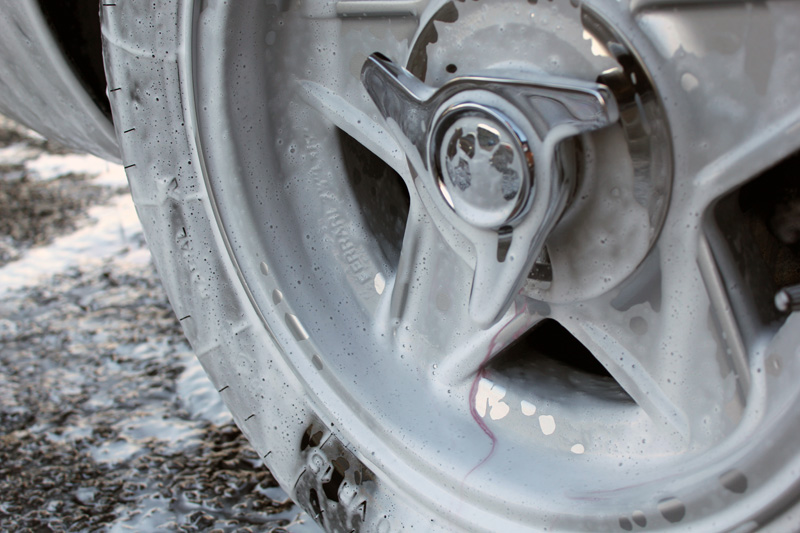 The next step was to remove any tree sap and minimal road tar using Valet Pro Tar and Glue Remover and this was immediately followed by a careful engine bay de-grease and cleanse using Gtechniq W5, a pH neutral citrus-based all-purpose cleaner.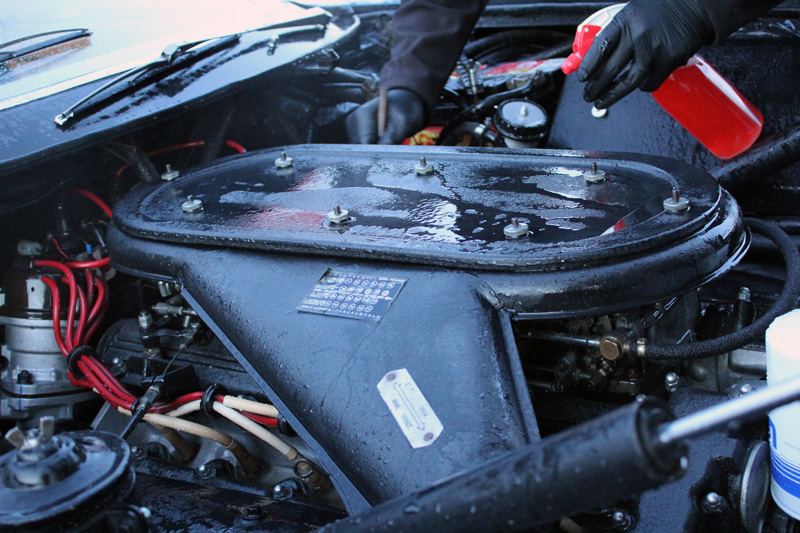 The car was then pre-washed with Ultimate Snow Foam applied through a professional foam lance and allowed to dwell on the cars surfaces for a few minutes in order to safely remove any larger particles of dirt and grit, that if left could cause problems at the washing stage.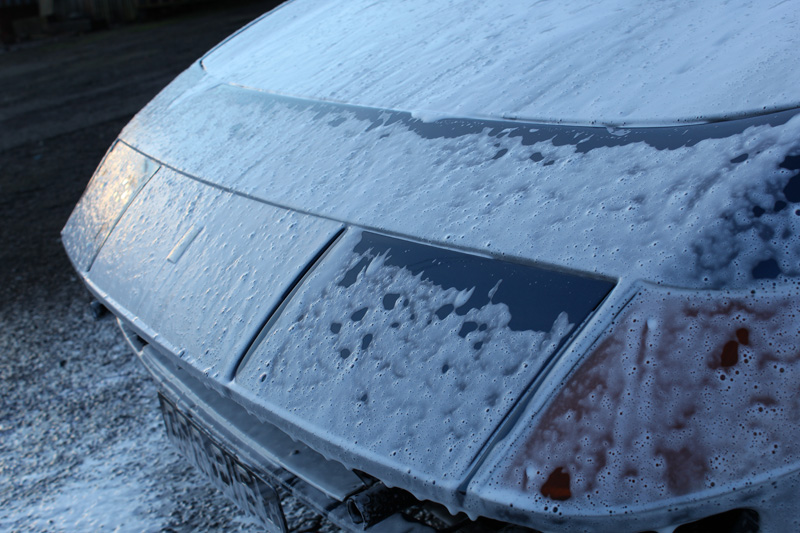 Finally, the Daytona was washed using two buckets (one for wash and one for rinse) and Swissvax Car Bath, a paintwork friendly shampoo concentrate that gently and effectively breaks the bond between any dirt and the painted surface. Once clean, the car was final rinsed with pure water from an Aqua Gleam De-ionising water filter and dried using an air blower designed to further reduce surface contact.
Ferrari paintwork is quite soft and therefore subject to swirls and scratches. This had been resprayed relatively recently and had been very well looked after so the paintwork was in good condition – the usual wash induced swirls but no random deep scratches (RDS). – Derek Ginger, Master Detailer, UDS
The respray had been carried out to an exceptionally high standard and subsequently there were no signs of any orange peel. To correct the paint and refine out any swirls, the RUPES BigFoot LHR15ES machine polisher was used with a combination of SCHOLL Concepts S3 Gold 'One-Step' Compound on a Flexipads Microfibre Cutting Disc. Owing to the curves of the Daytona, the smaller 3″ head of the RUPES LHR75E 'mini' was drafted in to polish the hard to get to areas.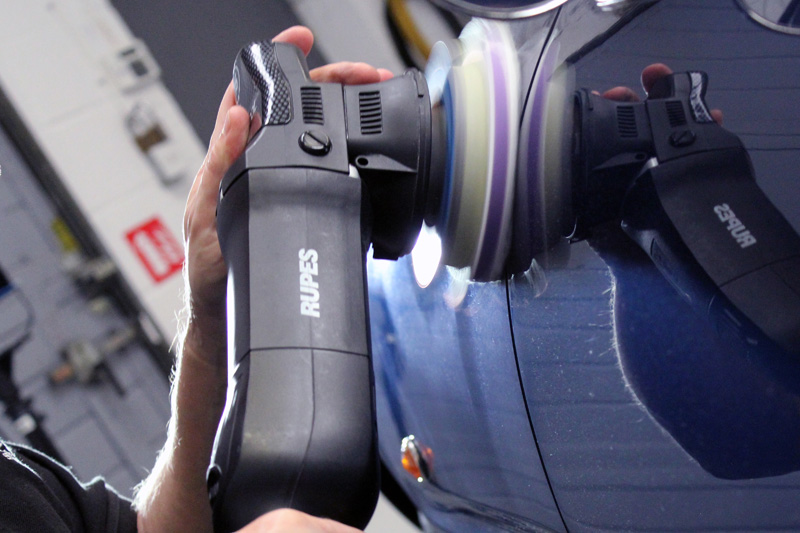 For the refining stage a 3M Black Finishing Pad with SCHOLL Concepts S40 was used with the RUPES BigFoot, at a high speed in order to impart as much gloss as possible.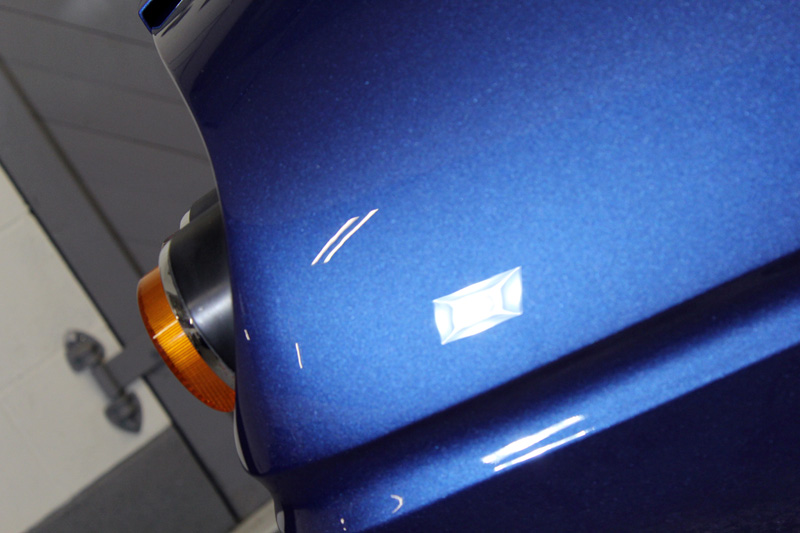 To add a mirror-like depth of shine and to impart hydrophobic protection, two layers of the award winning Swissvax 'Best of Show' was carefully applied by hand, left to cure for a few minutes and then buffed off with a 'Summit 800' heavy weight microfibre from Microfibre Madness..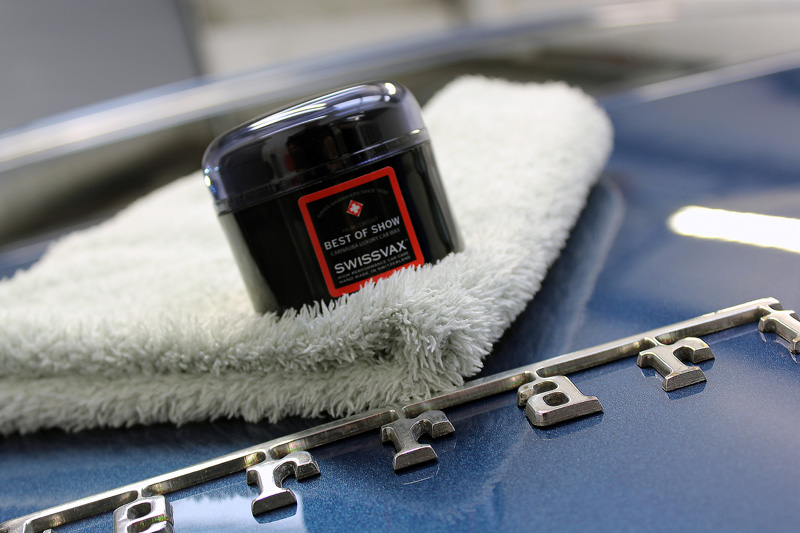 The effect was clear to see with the metallic paint now displaying a clarity and depth of shine befitting of this 70's classic.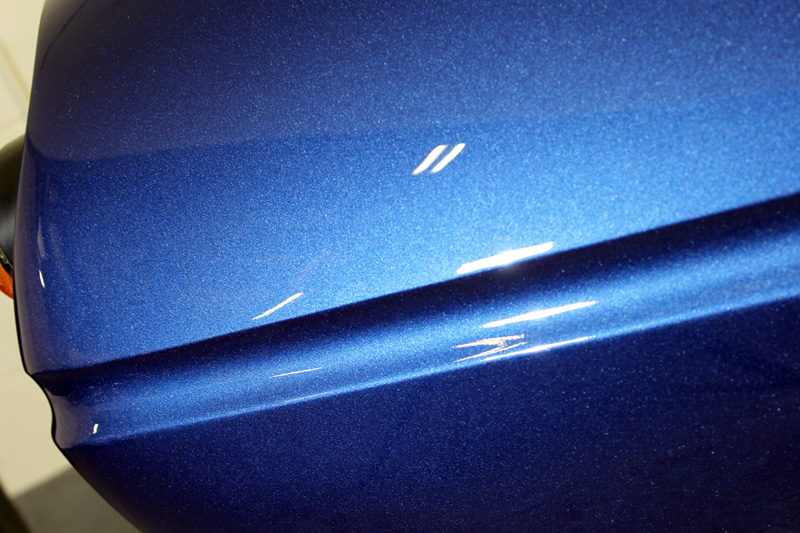 Looking suitably shiny on the outside, it was time to get to work on the interior. The upholstery is part leather, part Alcantara, a suede-like finish which requires a specialist cleaning product as regular fabric cleaners can cause the fibres to break down and also to stain. Swissvax has a product specifically designed for the task. Once the interior had been vacuumed the Alcantara was cleaned with Swissvax Alcantara Textile Cleaner. The leather was cleaned with Swissvax Leather Cleaner and then treated with Swissvax Leather Milk to keep it moist and supple.
During the restoration, all of the chrome trim and exhaust tips had been re-dipped and were still in exceptional condition. They only required a light polish using Gtechniq M1 Metal Polish, a chemical cleaner designed to leave a lustre on sensitive finishes.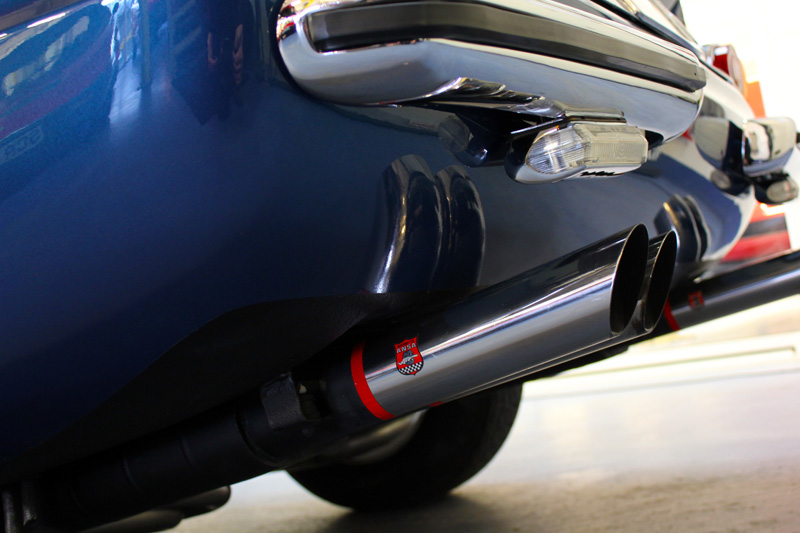 The glass was cleaned with Swissvax Crystal Glass Cleaner. The wheels were protected with Swissvax Autobahn Wheel Wax and the tyres dressed with Swissvax Pneu to complete the dazzling look.
This is one of the best Daytona's we have seen and very unusual to get one in the rare Blu Dino Metallizzato. After the many long hours put in by our Master Detailer, the paintwork was absolutely stunning. It's going to be a shame to see the Daytona go and one thing is for sure, Foskers won't have it up for sale long! – Jez Gilman, Managing Director, UDS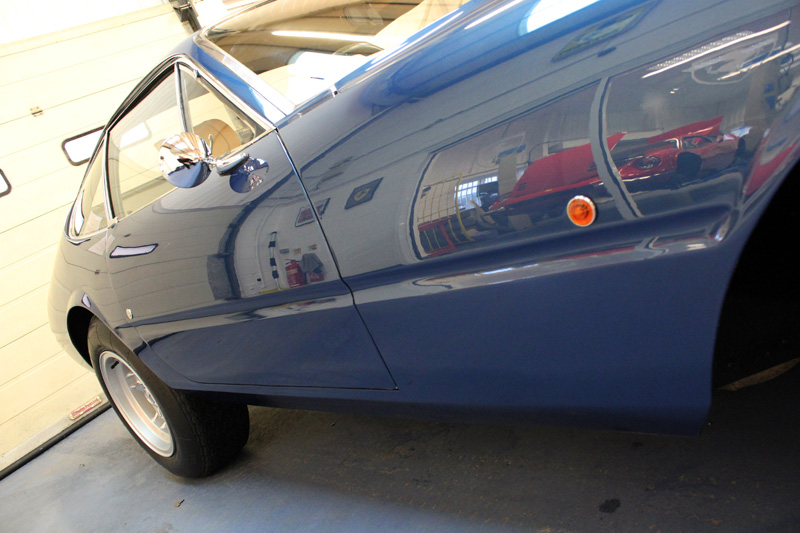 Ultimate Detailing Studio – Award Winning Detailing. Call 0333 800 8004 to discuss your requirements and arrange a free vehicle appraisal.
Ultimate Finish – Innovative Automotive Care since 1999.