Swissvax Endurance For A Basalt Black Porsche 991 Carrera 4S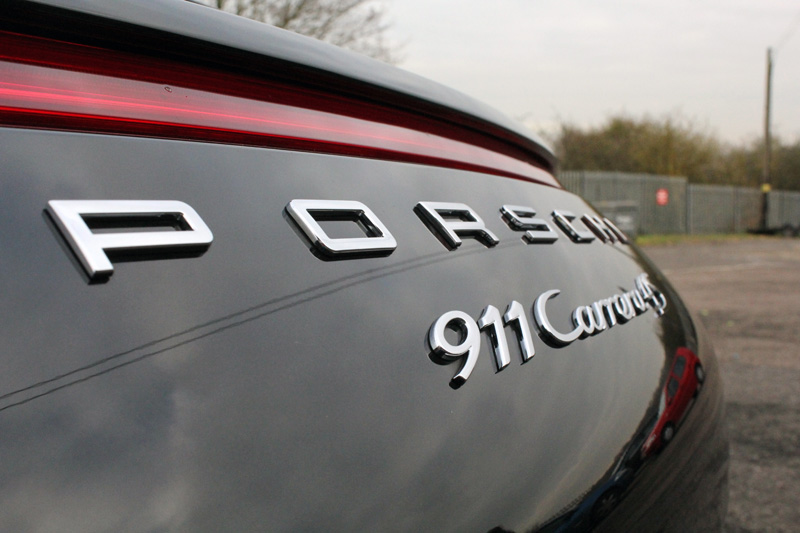 The 911 has been a huge success for Porsche, so much so they recently celebrated its 50th anniversary. The thrill of driving a high performance car that has few of the costs associated with other performance cars in its category has kept the 911 on the wish list of many a young petrol head. In later years Porsche has refined the interior, providing the 911 with superior levels of comfort for those who yearn for an exciting drive without compromising the comfort and practicality of an executive car. Safe to say, fifty years on, the 911 is still an aspirational car.
Porsche 991 is the internal designation for the seventh generation Porsche 911 launched at the Frankfurt Motor Show in 2011 and having recently changed hands, this Carrera 4S variant arrived at the Ultimate Detailing Studio for a Paintwork Correction Treatment. The Basalt Black paintwork was covered with fine scratches and a significant amount of swirl marks, the combination of which was masking the true metallic colour.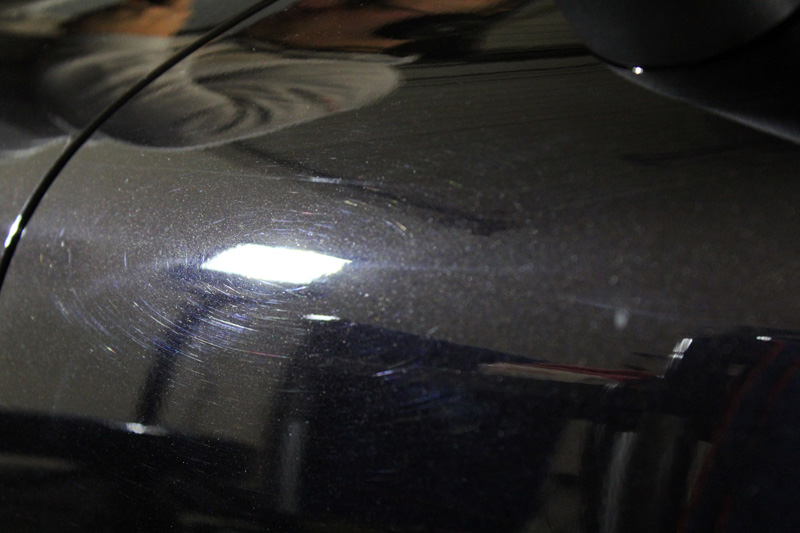 There were also patches of bird lime etching which needed attention and there was evidence of sanding marks, particularly on the front end which had been subject to a respray.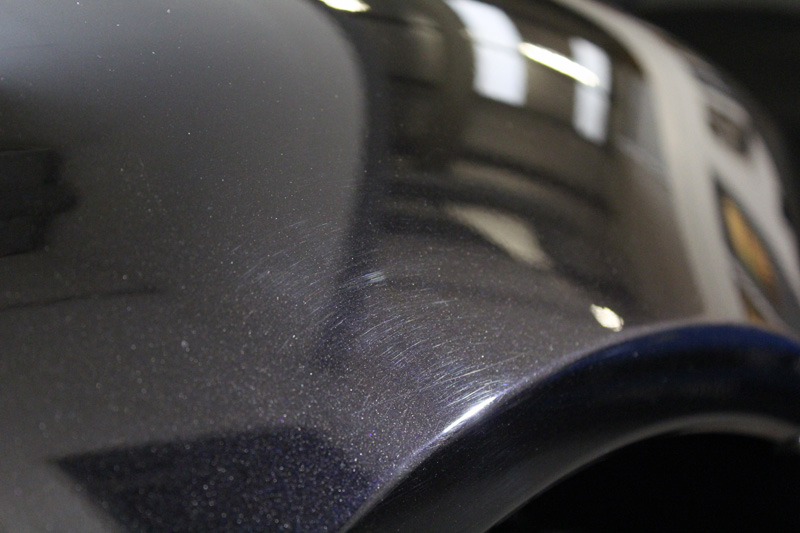 To begin the process the 991 was decontaminated using Nanolex Wheel Cleaner & Iron Remover to remove ferrous contamination from the bodywork and wheels.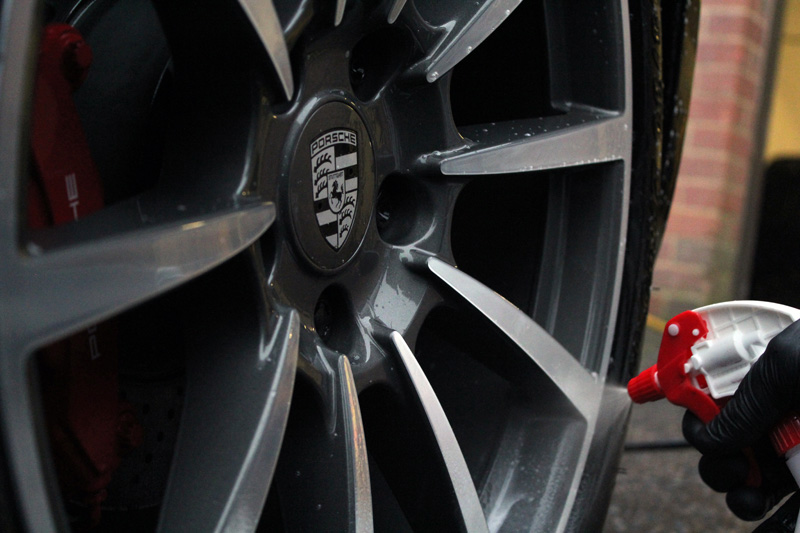 The wheels had recently been refurbished so they were in first class condition although they had still picked up some iron particle contamination, as can be seen in the images. It's an important step as the longer iron particles are allowed to remain in contact with the lacquer the more they will embed. They can become quite difficult to remove and by that point they're causing pitting in the surface which can't be removed. – Derek Ginger, Master Detailer, UDS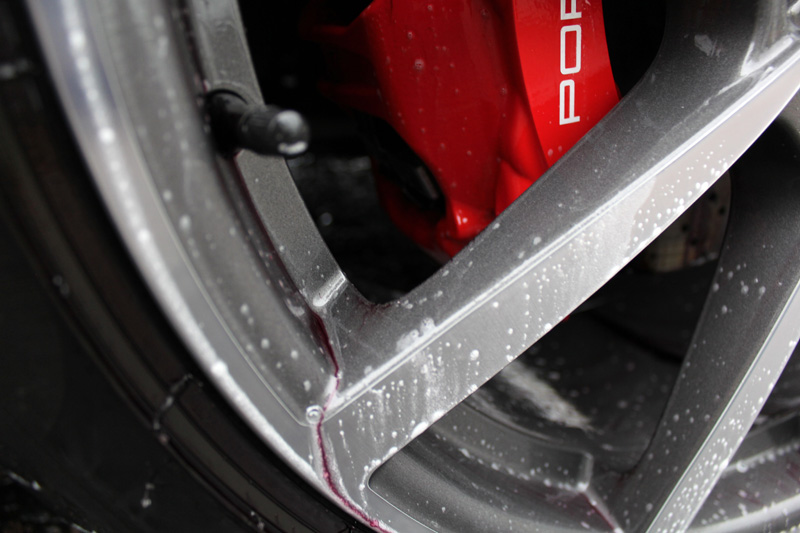 After rinsing, the whole car including the boot, bonnet and door shuts were degreased with Bilt-Hamber Surfex HD to remove oily residues from environmental fallout, diesel from road splatter and dirt traps such as the gullies around the doors and engine bay.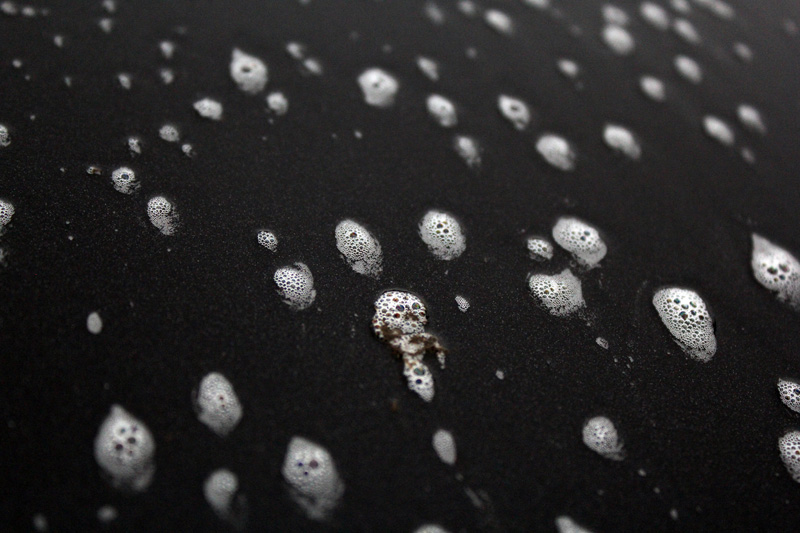 Then the 991 was treated with Valet Pro Citrus Tar & Glue Remover to dissolve adhesive deposits such as road tar and tree sap. Finally 991 was pre-cleaned using Ultimate Snow Foam to remove any larger particles of dirt and grit from the surface of the paint, so as to minimise the risk of introducing further scratches during the wash process.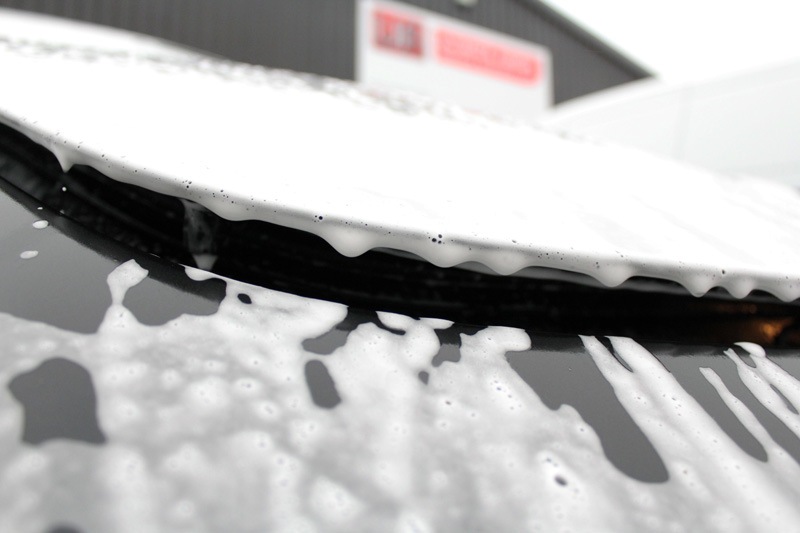 A second application of Ultimate Snow Foam was used as a lubricant for final decontamination using a Dodo Juice Square Sponge Clay Pad to remove any remaining nubby contamination.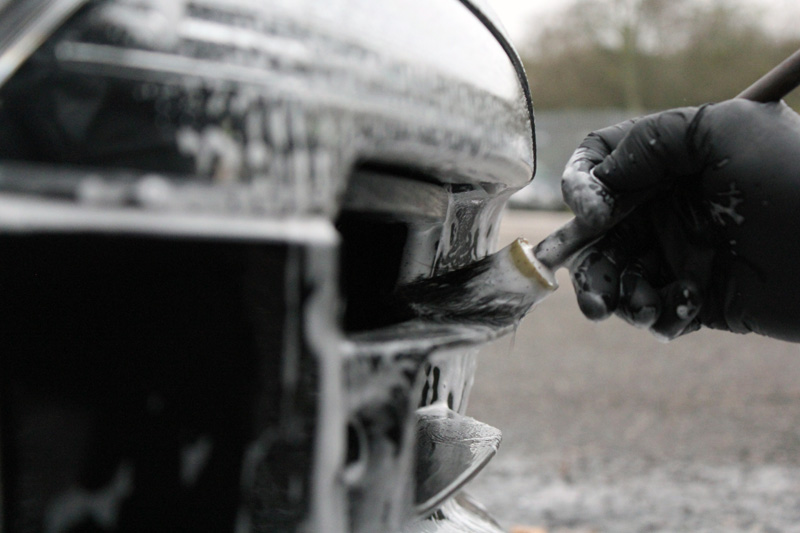 After the suds had been rinsed the Porsche was thoroughly washed using Swissvax Car Bath, a Waschpudel microfibre wash pad and the Two Bucket Method. Rinsing the Car Bath suds away, an Aqua Gleam De-ionising water filter was connected to give the Porsche a final, pure water rinse before drying it off with Swissvax Micro-Dry Wonder Drying Towels.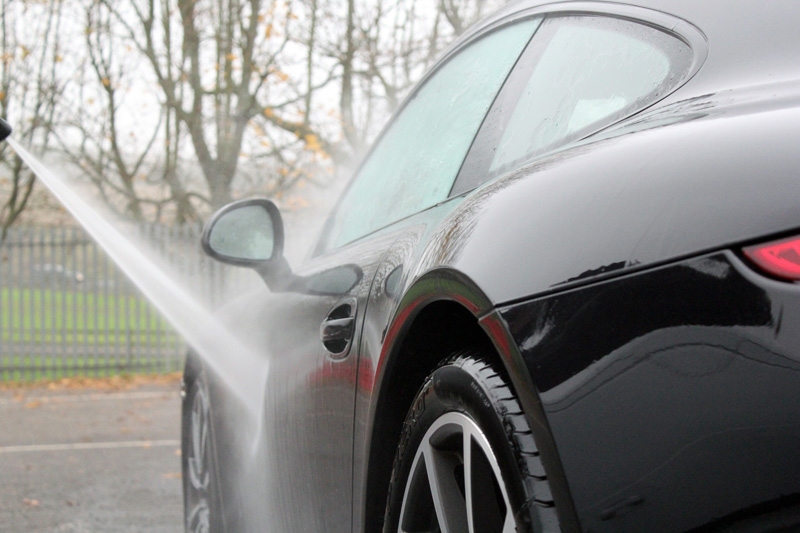 The first step for the paint correction was to tackle the damage caused by bird lime etching.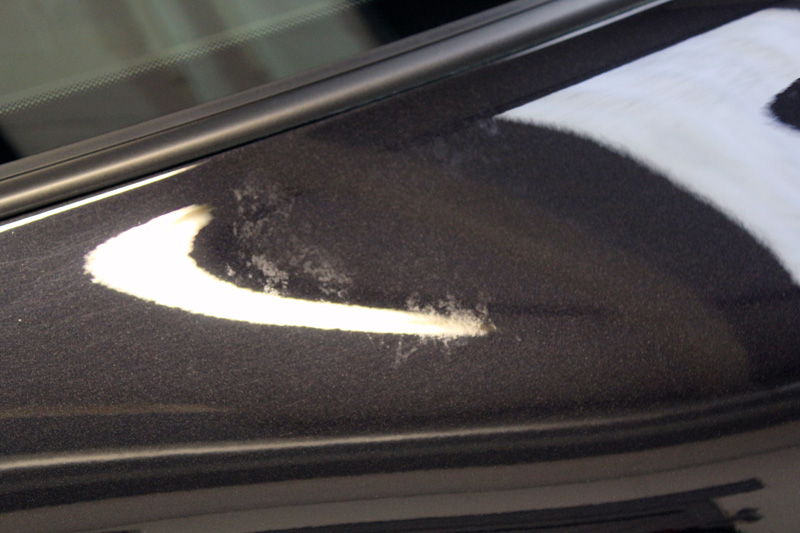 Bird lime is very caustic and quickly eats into the clearcoat. It leaves behind a spider-web like pattern in the surface – and the bird mess doesn't have to be there long for this to happen. One solution is to machine polish out the webbing marks but this does remove a lot of the protective clearcoat. An 'old school' trick is to use a heat gun and heat the affected area for several minutes. This works better if the etching is relatively fresh. I heated this panel for around seven minutes and it worked very well. – Derek Ginger, Master Detailer, UDS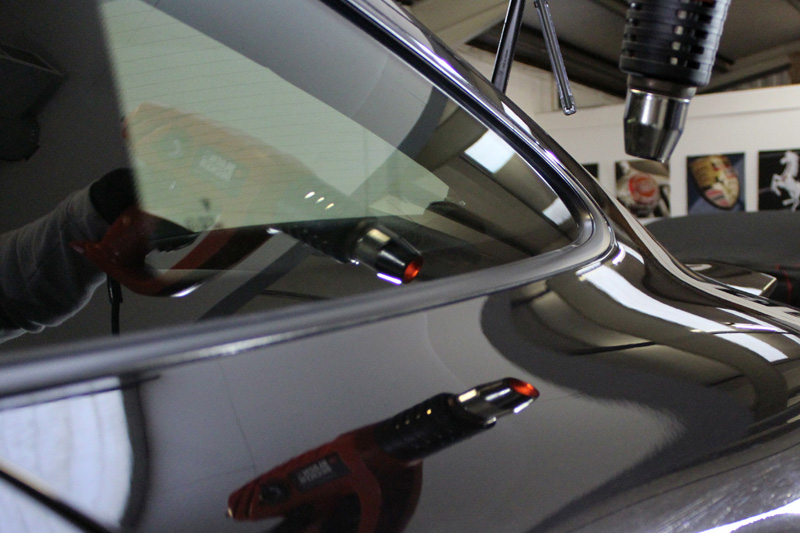 For the rest of the 991 paintwork correction the RUPES UHS Easy Gloss System was used. Comprised of UHS Easy Gloss Compound and UHS Polishing Foam, this is a newly released one-step system specifically for scratch resistant, ceramic paintwork. The medium-cut compound is a newly formulated emulsion which does not generate dust and does not contain fillers to hide imperfections. The result achieved is a true correction. The highly engineered UHS Polishing Foam Pads have the ability to tackle scratches like an aggressive cutting pad, but are also soft enough to produce a high gloss finish. This one-step system makes correction and finishing process much faster than using a traditional two step approach.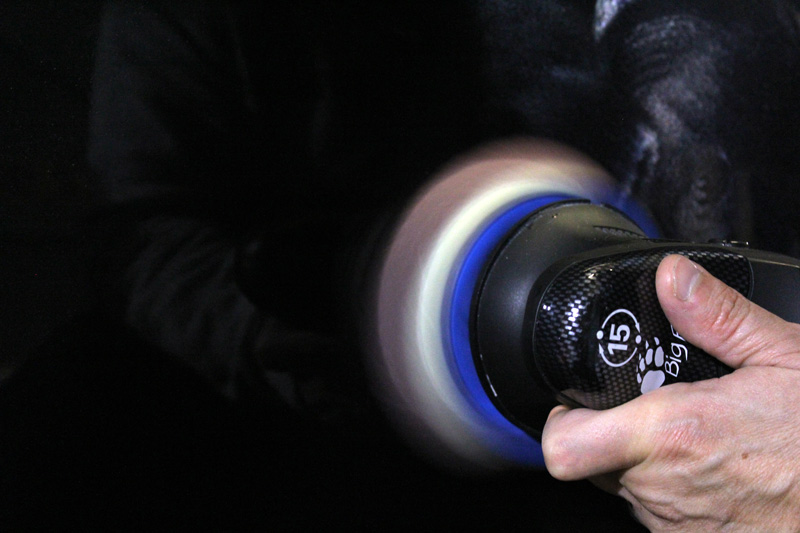 Larger areas were tackled with the 150mm / six inch pad whilst smaller, hard to reach areas were corrected using the UHS 100mm / 4 Inch Polishing Foam Pad with the RUPES LHR 75E Random Orbital Polisher.
Porsche paintwork is typically quite hard, exactly the type of paint the RUPES UHS system was designed to tackle. It was the obvious choice for this and although it did take a while because the paint was really quite marred, the UHS system did a spectacular job. Not only does it have great cutting ability, it refines perfectly too so there's no requirement to refine afterwards. You can go straight to the waxing stage as soon as you put the polisher down. And because there's no dust generated by the compound the whole job is so much easier. – Derek Ginger, Master Detailer, UDS
Swissvax Endurance Wax was used to protect the finish. Endurance Wax is available for professional application only by a Swissvax Authorised Detailer as it must be applied in controlled conditions in order for the wax to bond effectively.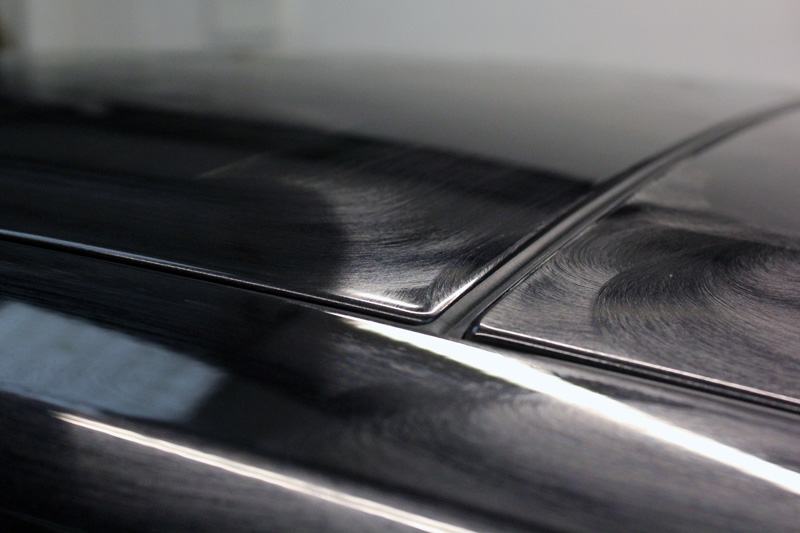 Applied correctly, Endurance is extremely durable; the high carnauba content imparts a phenomenal shine to paintwork whilst also making it highly hydrophobic. It acts to repel dirty water and inhibits contaminants from adhering to the bodywork. This makes the car much easier to clean during the weekly maintenance wash.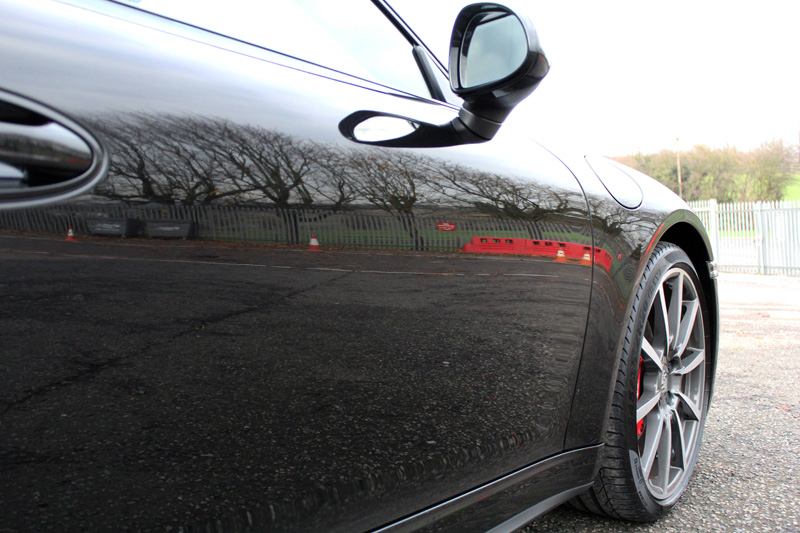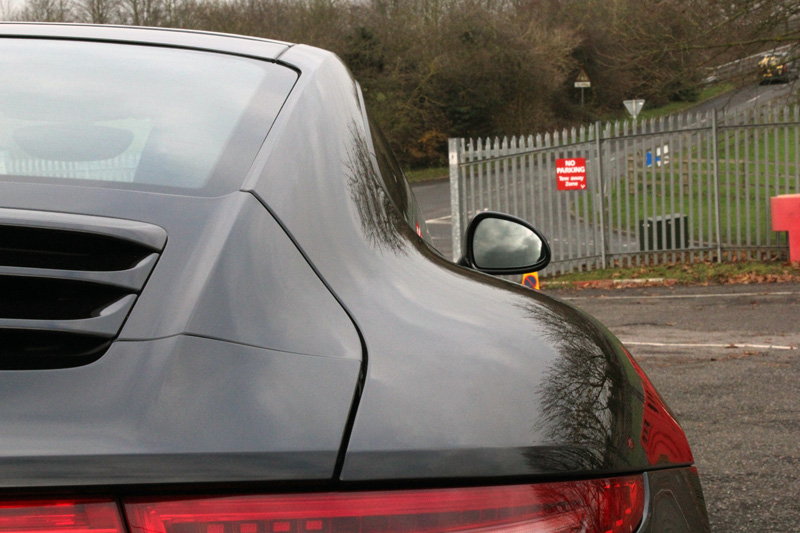 The 991 glass was cleaned using Swissvax Crystal Glass Cleaner before being sealed with Gtechniq G1 ClearVision Smart Glass.
G1 is a great product for windows – it's very hydrophobic, so rain water beads and blows away whilst you're driving. This makes it less tiring for the driver, particularly when driving in bad weather conditions and at night. G1 also prevents snow and ice from adhering fiercely to a treated window, so the early morning clearing process is much faster and less troublesome. I'd recommend it all year round but in winter a glass sealant is a must-have! – Derek Ginger, Master Detailer, UDS.
The 991 wheels were treated with Swissvax Autobahn Wheel Wax to protect them from brake dust and grime build up. Heat resistant, Autobahn will not burn off the wheels when they become hot as they're driving. The tyres were treated to an application of Swissvax Pneu, a tyre dressing which leaves a natural satin sheen.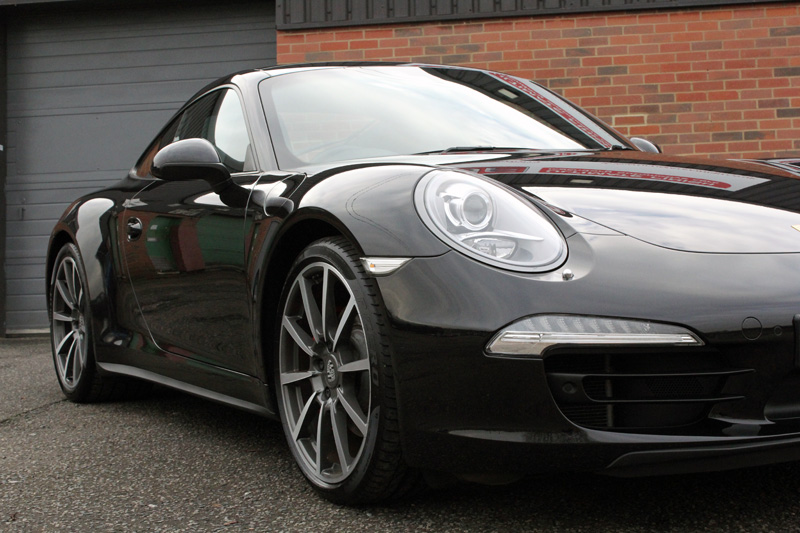 The final look of the 991 was fantastic, with the deep, glossy black paintwork showed off to perfection by the wax. The customer couldn't believe the difference between when he had last seen it and when he collected it. Safe to say, he was a very happy chap!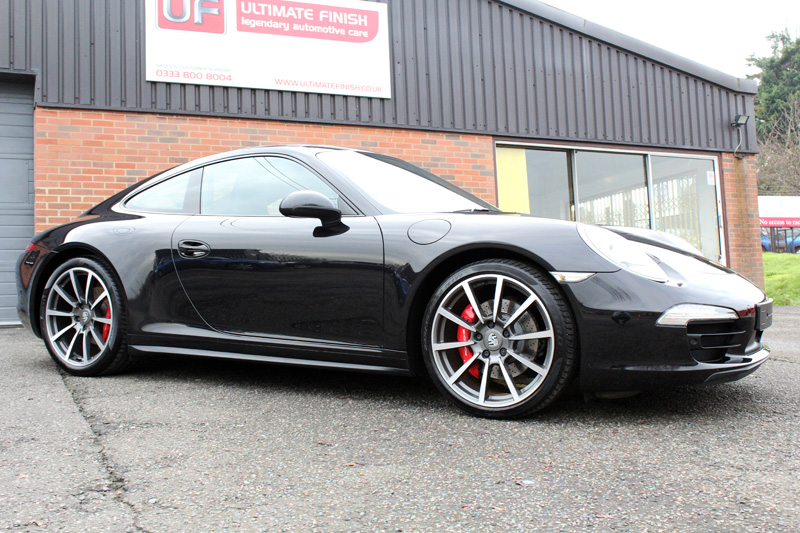 Ultimate Detailing Studio – Award Winning Detailing. Call 0333 800 8004 to discuss your requirements and arrange a free vehicle appraisal.
Ultimate Finish – Innovative Automotive Care since 1999.