E61 520d SE Touring: BMW Car Visits Ultimate Detailing Studio

After six years and 145,000 miles of use, the E61's paint was starting to look a little flat, with fine spider web swirls and scratches spoiling the surface. Worse still, the panels painted after vandal damage in 2012 looked particularly flat and no amount of DIY clay bar, polish and elbow grease would bring a shine I was happy with, so I called in an expert, Ultimate Finish (www.theultimatefinish.co.uk).
The company is based at Brands Hatch and has been around since 1999, originally just selling professional car care products but have since developed an award winning detailing service, the Ultimate Detailing Studio, out of a desire to test and prove the ranges that it sells, which now contains over 1400 items.
The company offers three levels of service. My car doesn't warrant the Full Paint Correction Treatment which can take up to a week to bring a better-than-new finish to a vehicle, and it's too late for New Car Protection which comprises a deep clean and a tough, long lasting UV resistant finish.
In between sits the Gloss Enhancement Treatment, which on older cars brings an improved, lasting finish. I handed my keys to Master Detailer, Derek Ginger, who set to work, first soaking the wheels with a water-based degreaser….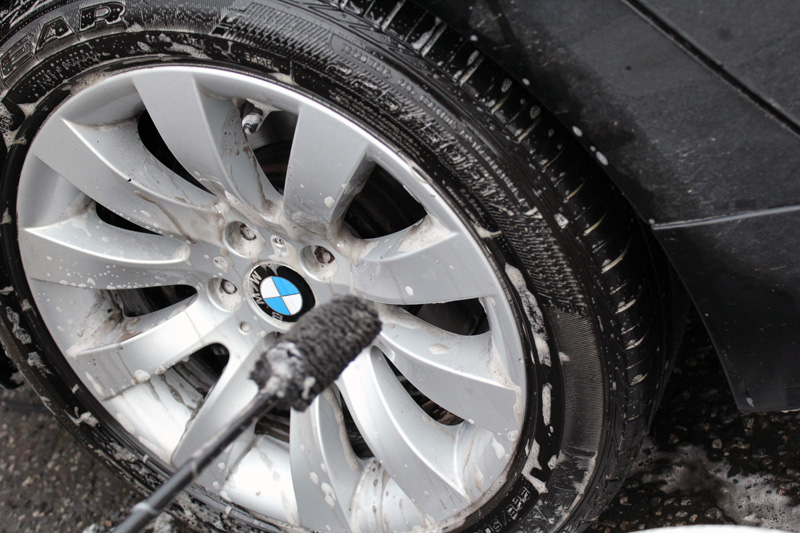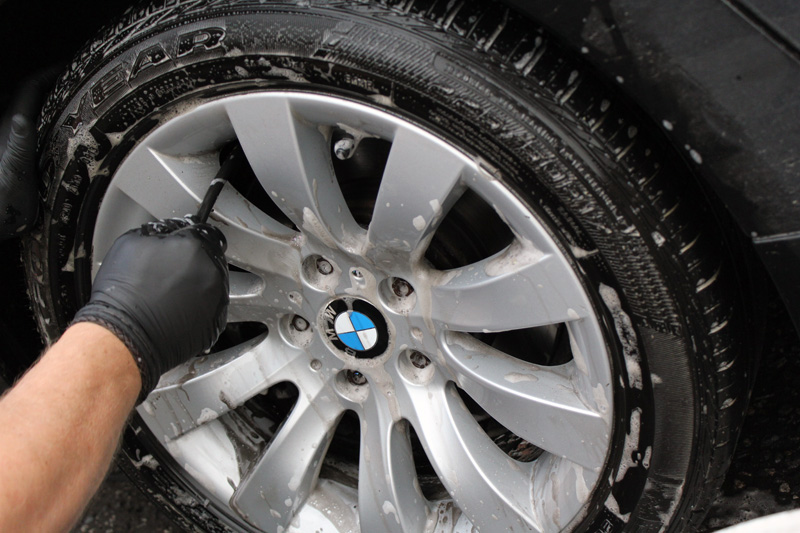 …which was then jet washed off before a colour-changing iron remover was used to free embedded and baked on brake metal particles from the wheels, turning red when it finds iron filings.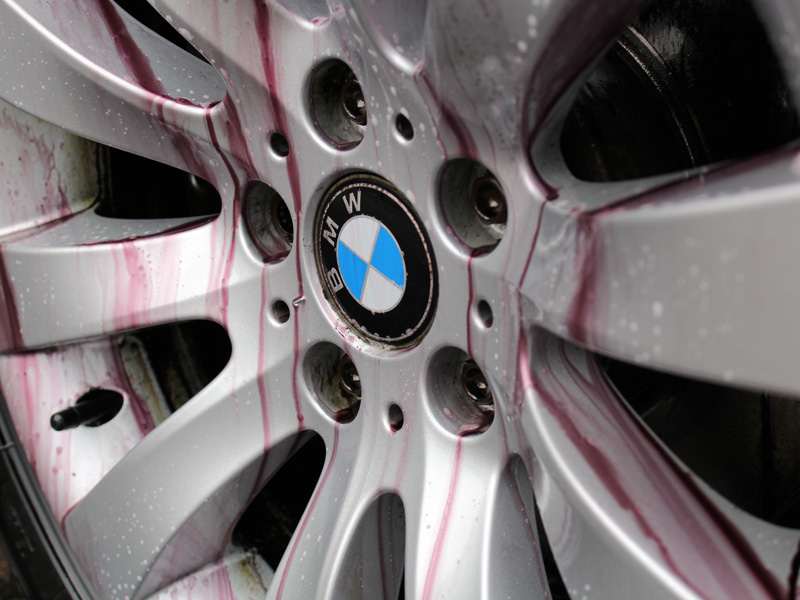 Moving on to the door shuts, engine bay and bodywork it was back to the degreaser…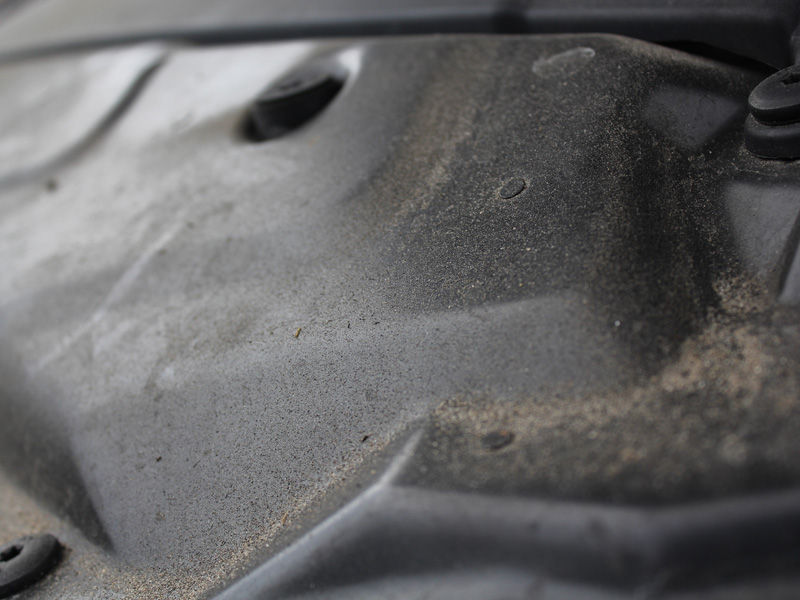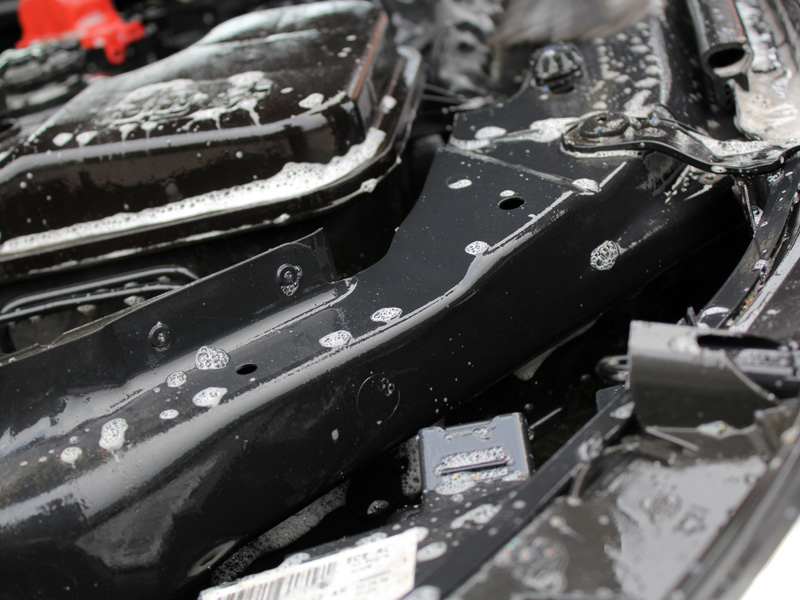 …before a coating of snow foam lifted the remaining dirt clear of the surface ready to be rinsed off.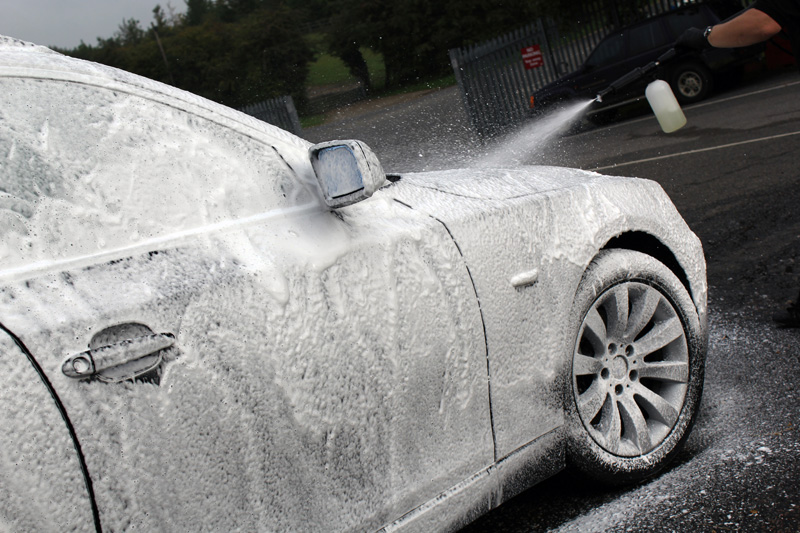 A PH neutral shampoo wash finished the initial clean so that it could be examined properly and the exact treatment needed assessed.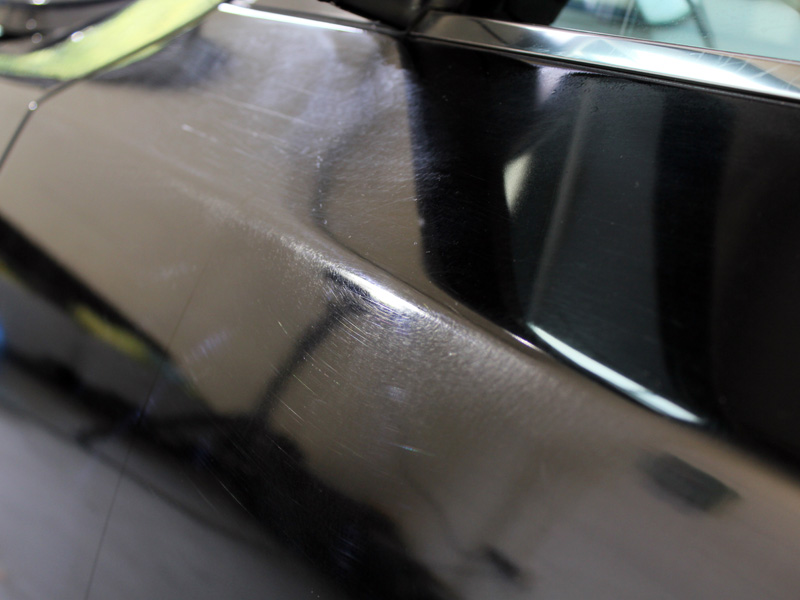 In my E61 5-series case, it needed the rotary polisher to first correct paint defects using a cutting compound before refining the surface with a polishing compound. However, the repainted surface of the passenger side had deteriorated more than expected, taking longer to correct and it would have benefited from more time than we had available to really bring out its best. To put this in perspective though, although Derek wanted to spend longer to achieve a result he was pleased with, a friend who knows the car well saw it and thought it had been freshly painted.
To protect and preserve the E61 finish, various options are available – soft, natural, hand blended carnauba wax is idea for a lustrous finish on a lightly driven car but for a high mileage everyday machine a modern nano tech hybrid glass ceramic sealant was used, given a tough hydro – and oleophobic coating which will help keep it clean by repelling dirt and make it easier to wash in the future. This claim was verified when I washed it a fortnight later and the dirt almost fell off when the hose was turned on it.
Derek spent 12 hours working on the E61 520d and when I returned I was amazed by the deep, wet looking shine and at how fresh it looked. Even after two weeks use it still looks dazzling making me feel prouder walking back to it in a car park, and it's certainly added value for when I eventually come to sell it.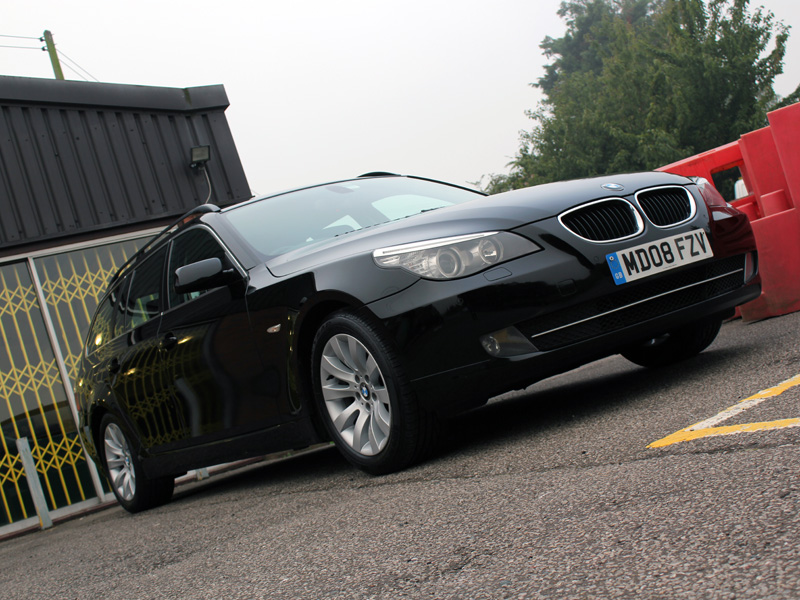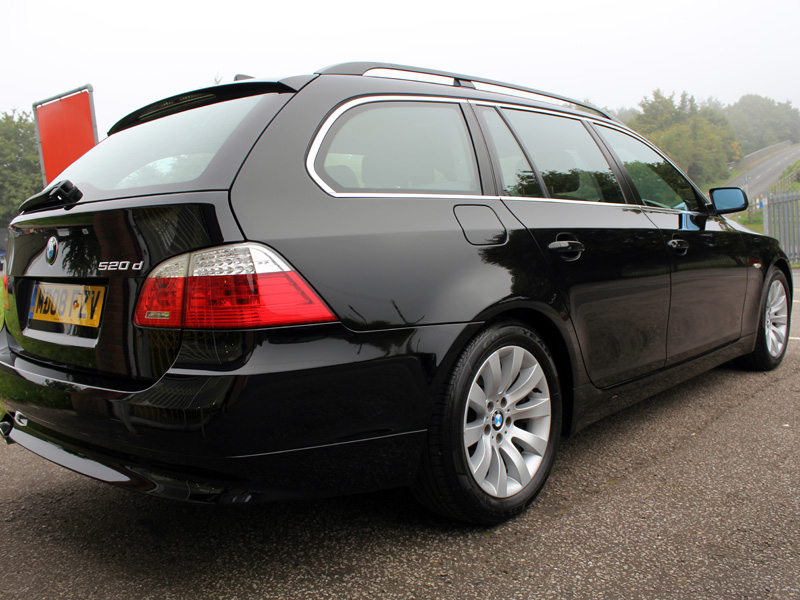 About Ultimate Finish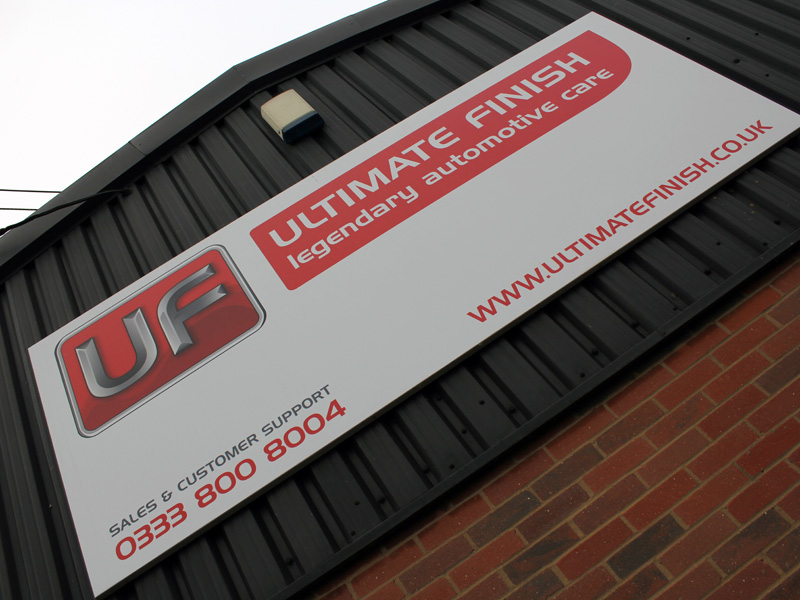 With its headquarters at the world famous Brands Hatch motor racing circuit in Kent, and a new outlet in Luton, Ultimate Finish is one of the UK's leading independent suppliers of high quality car care products, car detailing products and accessories.
Modern clear coats are particularly easy to damage and can soon look scratched and dull, leaving you wondering where the showroom shine has gone. Simply using a poor washing technique can leave your prized possession covered in tiny scratches and swirl marks. With recent advances in paint technologies, caring for your vehicle correctly can appear to be a complicated, time-consuming task, and tackling these problems yourself can be daunting.
Don't worry, though, as Ultimate Finish's Ultimate Detailing Studio is the ideal solution to ensuring your vehicle receive the care it deserves. The Ultimate Detailing Studio uses only the finest products available, including exclusive hand-blended carnauba waxes and cutting edge nanotechnology paint and glass sealants. Every care is taken to ensure each step in the detailing process provides the highest level of respect for your vehicle's surfaces. Even the water used for rising is filtered for purity!
The company's extensively trained detailers are well versed in the nuances of different paint finishes and draw on a wealth of experience to reassure customers their vehicle is in safe hands.
Richardson, M. (2014). BMW E61 520d SE Touring. BMW CAR, November, pp.94-95.
Ultimate Detailing Studio – Award Winning Detailing. Call 0845 838 1200 to discuss your requirements and arrange a free vehicle appraisal.
Ultimate Finish – Innovative Automotive Care since 1999.