Dodo Juice – Refreshed for 2021 With New Look & Products
Way back before Dodo Juice landed on the detailing scene, there were limited options when it came to planning which products you reached for ahead of your weekly routine. Your nearest high-street solution may well have offered a range that wouldn't necessarily hurt your pocket too much, but the level of quality product received in exchange would be poor. Then, at the other end of the scale, if you did want to plump for something that would get the job done, you'd have to cough up rather a lot in comparison.
Thankfully then, in 2007 Dodo Juice came to the table with the intention of breaking the mould somewhat. Quality, hand-made products that wouldn't cost you too much for the pleasure and would deliver an exemplary set of results.
It's no exaggeration that right from the beginning of the Dodo Juice story, they've really done things 'their way'. Right from the way the products look and behave, down to their uniquely quirky names. You only have to have a read of just one Dodo Juice product name and description to be convinced that the makers of the product really do put the detail into their detailing offering.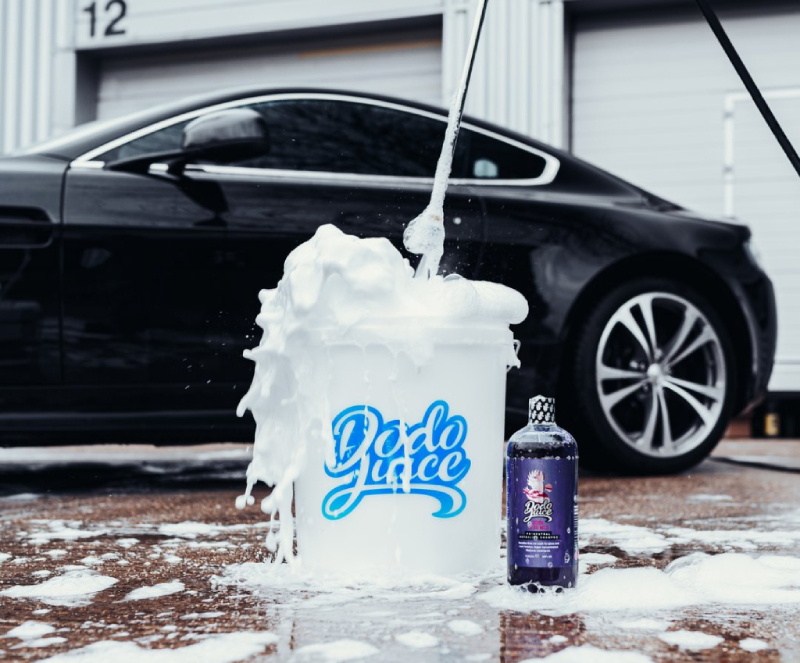 We got wind of an exciting new 'refresh' to the Dodo range earlier in the year, one which would provide a rather nice shake up to the product offering, both old and new. There have been several new product drops into the range including Dish Soap, Flies Undone and Drynamo to name but a few, plus plenty of old favourites have also been 're-mastered'.
The first new batch of Dodo Juice products are now live on our website, with a featured selection handpicked below for your perusal. Keep your eyes peeled for even more new look Dodo Juice products coming soon to UF!
Total Wipe Out From £10.00
Auto Express Awards best interior trim cleaner 2020.
Auto Express Best Buy 2018, 2019, 2020.
Multi award-winning with Auto Express, and coming in a colourless solution, with a fresh fragrance, Dodo Juice Total Wipe Out is a versatile All-Purpose Cleaner (APC) that can be used for a number of detailing tasks. Similar to a strong shampoo and mild solvent solution, Total Wipe Out removes stains, grime and grease with no residue left behind. Total Wipe Out is highly effective on light coloured carpets and fabrics without the added worry of causing any further staining.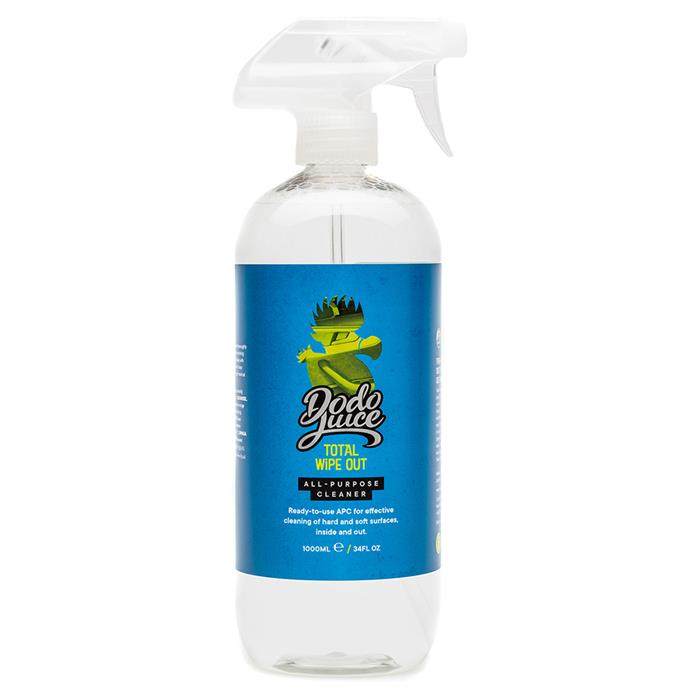 Award-winning, versatile APC
Suitable on hard, soft, interior & exterior surfaces
Removes stains, grime & grease
Leaves surfaces clean with a natural finish
Born To Be Mild From £7.16
One from the original gang of Dodo product releases from way back in the day, Dodo Juice 'Born to be Mild' has been re-mastered to ensure it stands shoulder to shoulder in what is now a crowded offering of pH neutral shampoos. Wearing the new livery, Born To Be Mild is an amazingly high performing, lubricious, pH-neutral shampoo which gently cleans paintwork whilst protecting wax or sealant layers.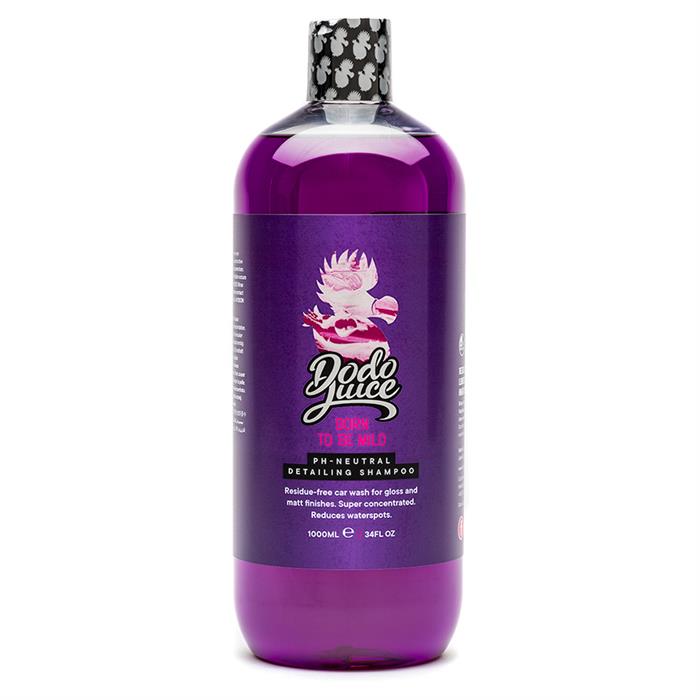 Wax-friendly – will not remove wax layers
High-foaming – lifts dirt away from paintwork
pH-neutral, biodegradable formula
Super-slick – water sheets away
Non-Gloss – Suitable for Matt Finishes
Pleasant peach scent
Buff Daddy Evo – DAS-8 £145.00
New to UF, the Dodo Juice Buff Daddy Evo – Evo – DAS-8 is a well-made detailing machine polisher offering excellent performance at an affordable price. The Buff Daddy Evo is – as the name suggests – an evolution of the DAS-6 that Dodo Juice originally produced and presents an evolution of the DAS-6 Pro thanks to its higher 900W output and higher torque figures. The machine polisher comes with two backing plates (125mm 5″ and a smaller 75mm 3″) for spot pads – plus the usual D-Handle, spare brushes and an extra-long 6m cable, including a UK three pin plug. The Buff Daddy Evo is a clutched machine offering the security of a long throw DA with a clutched action.
The Buff Daddy Evo is a great investment for machine polishing no matter what level of experience you have – easy to get used to for a novice and recommended for professionals, providing a gentle cut for refinishing soft finishes without causing machine marks/holograms. For even more cut, the Buff Daddy Evo works well when paired with a heavier cut compound too to enable the tackling of surfaces such as hard German clearcoats.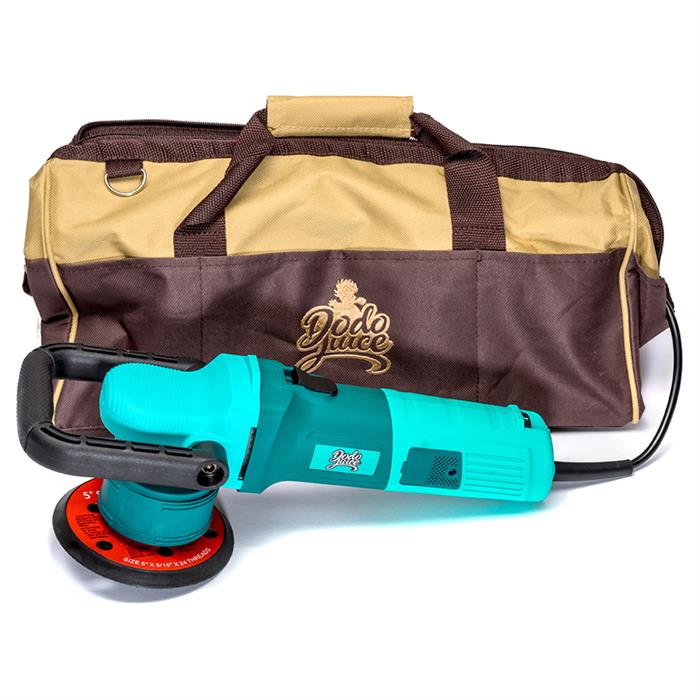 Quality, good value DA polishing machine
Extra-long 6m cable
Smooth user experience
Variable speed (2500 – 6500 opm)
2 x backing plates included
Clutched machine
Suitable for both enthusiasts & professionals
Suitable for both hard & soft paints
Drynamo £9.95
One of the new additions, Dodo Juice Drynamo is a specialist wash stage sealant which is applied during the rinse, made to accelerate the rinsing and drying process. In addition to the above, Drynamo will also impart some protection at the same time, enhance water run-off and prevent water from pooling on your car. Drynamo's relation to sealants means a small amount of lubrication is left behind to encapsulate remaining dirt and make swirl marks less likely, plus they will also leave behind a thin sealant film, providing a little extra gloss and protection.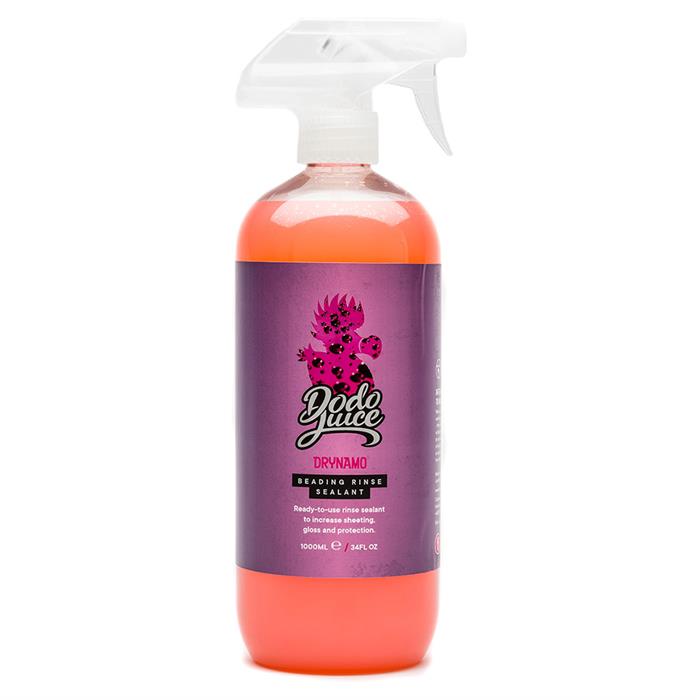 Wash stage sealant helps to enhance wash + drying phase
Imparts protection
Enhances gloss & protection
Surfaces become more dirt repellent
Enhances water beading
The full range of Dodo Juice products can be found here.
Visit Ultimate Finish for the best car care and detailing products from around the globe.
Have a question on any of our products? Email sales@theultimatefinish.co.uk or call 01474 360 360.
Our team is on hand, Monday to Friday, 8am-5pm.