Easy Coat: Apply Gtechniq Ceramic Protection With Ease
The presence of ceramic coatings in car care and detailing are now very much so part and parcel of many an enthusiasts paint protection phase. With several product choices now available, the home user can enjoy exactly the quality protection and finish that they desire.
While some of these products are particularly pricey and come with somewhat complex preparation and application methods, there are also products which are there to make the process quick, simple and a little less expensive.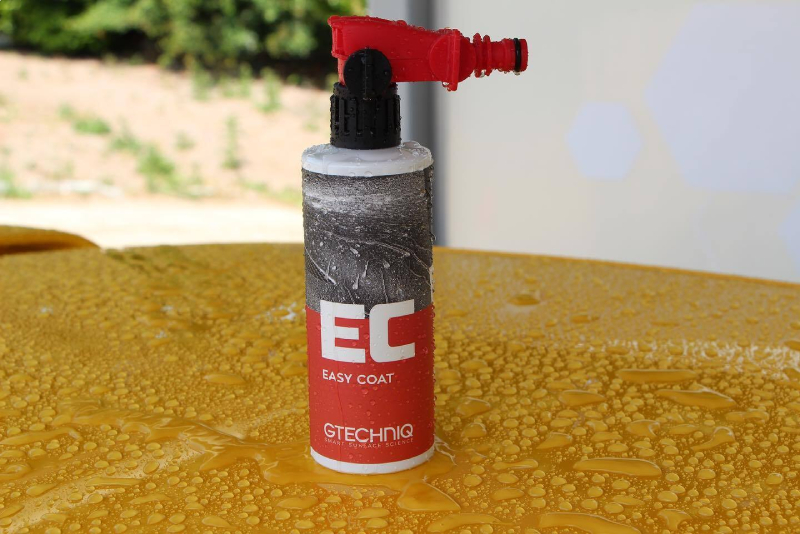 Just when you thought a simple trigger spray product was the easiest way to ceramic coat your vehicle, car detailing favourites, Gtechniq have gone one step further and simplified it a little more.
In this special blog, we take a look at one of the latest additions to the Gtechniq collection, called Easy Coat, so read on to find out how you can enjoy a fully protected car with the simplest of application process.
The Clue is in The Name!
When time is of the essence, but you still want to ensure your freshly cleaned car goes protected, this is likely to be the perfect solution for you! After extensive development from the experts at Gtechniq, Easy Coat has come on to the scene and proven to be an instant hit with car care enthusiasts.
Unlike most ceramic solutions, the advantage with Easy Coat is how easy it is to apply! Initially you will need to invest in the Easy Coat Kit to get things started. As well as the coat itself, the kit also includes a hose adaptor – this is the key to the simple application method. There is enough product in the 500ML solution to fully coat 2 medium sized vehicles, then thereafter if you need to top up, there is also the Easy Coat 500ML Refill option.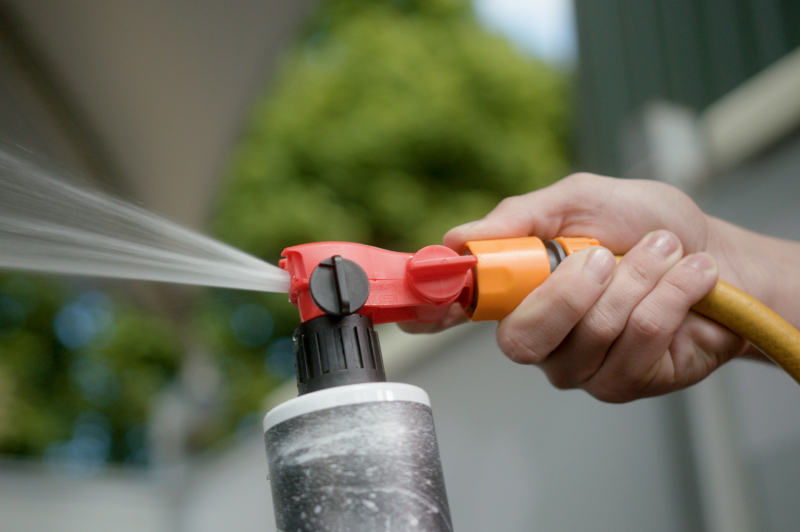 How To Apply Easy Coat
The application process begins with washing your vehicle as you normally would, then following on from that, the Easy Coat Kit can be attached to your garden hose. A simple twist of the red dial on the attachment will turn on the normal water flow, allowing you to rinse your vehicle free of any of the remaining suds from the wash phase. You can then introduce the Easy Coat product into the water flow with a twist of the black dial.
Once the vehicle has been sufficiently covered all over with the Easy Coat, the black dial can be toggled again to return to just a normal water flow. All that is needed now is a final rinse off, followed by your normal drying procedure.
The ceramic coating will go on to provide excellent durability, with protection from UV rays, wash chemicals and weathering for up to 3 months. The versatility of the product also means it can be applied to both glass and painted surfaces to deliver strong dirt resistance properties, which will effectively repel any contaminants.
It doesn't take too much convincing on the quality you will get from a product when it is wearing the Gtechniq brand and Easy Coat is no different. The proof is certainly in the pudding when coated surfaces are exposed to rain water or alike, with hydrophobicity properties good enough to impress even the most discerning of car care enthusiasts.
Gtechniq Easy Coat (500ML Kit) £15.95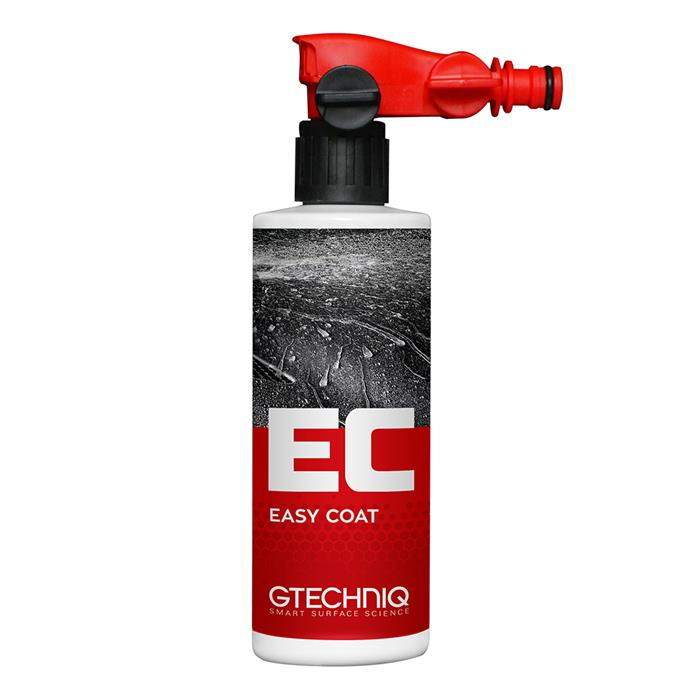 Repels dirt & dust from the surface
Strong durability & protection from UV rays, wash chemicals and weathering
Non-hazardous & solvent-free
Easy to apply
For use on hot or dry surfaces
Up to 3 months durability
Simple spray on, rinse off application
Kit includes hose adaptor
Shop the full Gtechniq range with Ultimate Finish here.

Visit Ultimate Finish for the best car care and detailing products from around the globe.
Have a question on any of our products? Email sales@theultimatefinish.co.uk or call 01474 360 360.
Our team is on hand, Monday to Friday, 8am-5pm.