Ferrari 360 Detailing Treatment from Joe Huntley Details
Back after a mini-break from the world of detailing videos on YouTube, Joe Huntley has made a welcome return to our screens. The subject of this particular detailing journey is an incredibly low mileage Ferrari 360, having covered just a few thousand miles from new. Despite the low miles, the paintwork on this Italian thoroughbred was far from perfect though.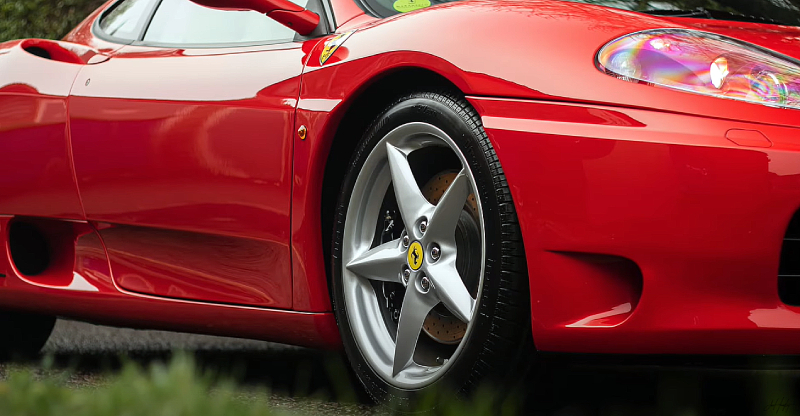 The Ferrari 360 had most likely acquired swirls and micro scratching in previous washes and maintenance routines, so although this was not going to be a job which would hugely challenge Joe in the aspect of cleaning away a great amount of dirt or debris, it would challenge him a little more once he got down to paint correction and machine polishing.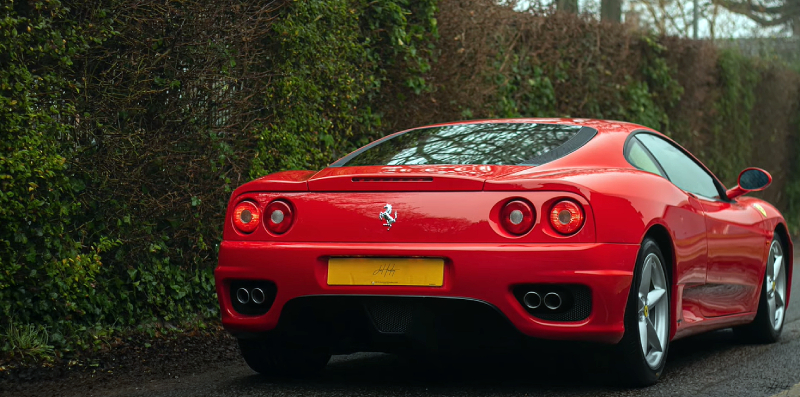 Ferrari 360 Paintwork Now Befitting of the Mileage!
By the time Joe had conducted his thorough paintwork correction routine, the lustre and depth of this Ferrari 360's paintwork was soon clear to see. The video features a great insight into the tools and products that can quickly produce amazing results in paintwork revival.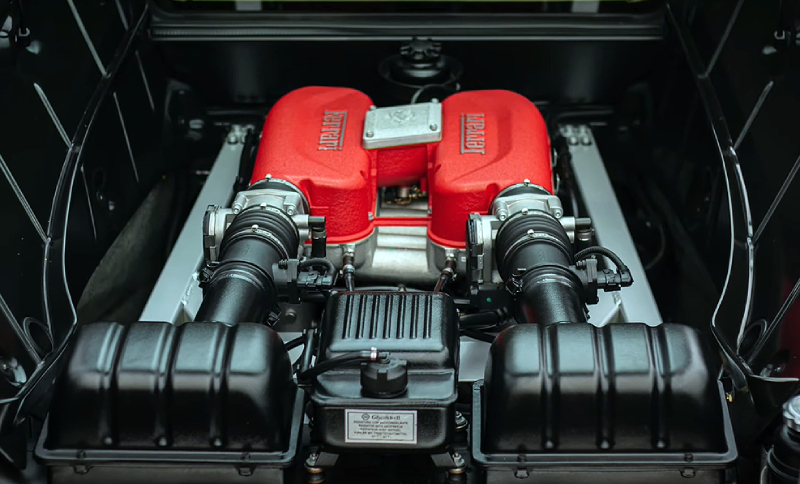 Put your feet up and enjoy 20 minutes of detailing with Joe on this Ferrari 360, using the full video link below and don't forget to check out a few of the featured products appearing alongside Joe via the links below.
Ferrari 360 Receives the Full Detailing Treatment | Paint Correction Detail by Joe Huntley
Koch-Chemie H9.01 Heavy Cut From £7.75
H9.01 Heavy Cut is a heavy cutting compound ideal for the removal of heavy marring like Joe encountered on this Ferrari 360. Eliminating deep scratches and the effective removal of paint mists or sanding traces of up to 1,200 grain. With its abrasive grain, Heavy Cut 9.01 achieves an extremely high level of cut with an excellent gloss level and can be polished for prolonged periods without sticking. Suitable for all types of paint (both soft and scratch-proof).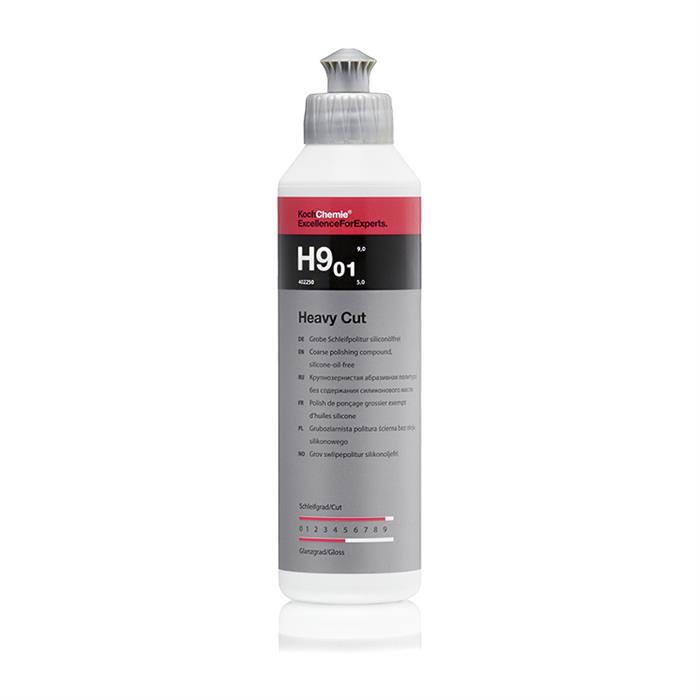 Heavy cutting compound quickly removes heavily weathered blemishes
Suitable for use with all types of paintwork including soft & scratch-proof
Combines a high level of cutting power with a high final gloss
Low dust generation + low stick
Coatic Silicone Block + 4 Applicators £19.95
The Coatic Silicone Block offers a World first in detailing as it is the first of its kind to be reusable, which makes it a must have item for professional detailers looking to maximise efficiency of coating usage. The block has been carefully engineered to ensure zero liquid absorption can take place, meaning 100% of your chosen coating is put to full use on a car. Designed to be used with microfibre cloths which can be tailored to 8x8cm squares to ensure costs and waste reduction are kept to a minimum, a single cloth will provide up to 30 squares for coating applications.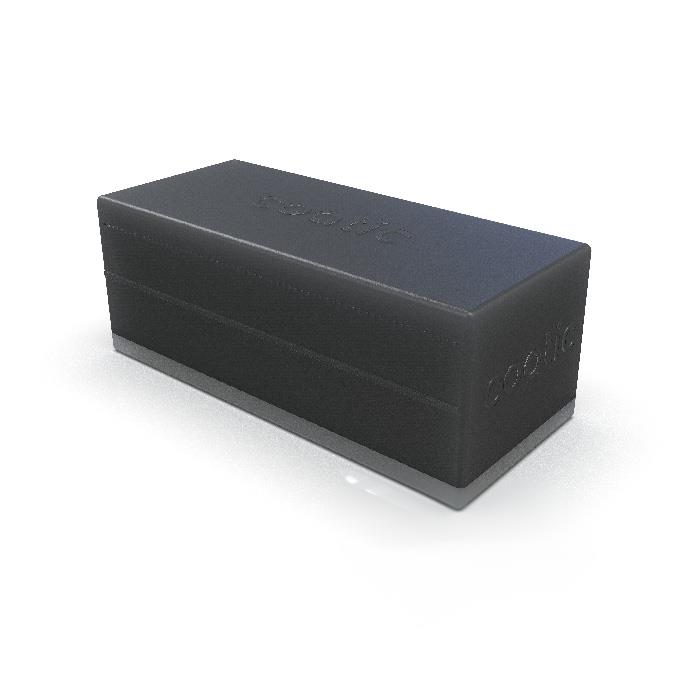 Silicone built ceramic car coating applicator block
Fully reusable
Absorbs no liquids (maximises sealant application)
Works as a sanding tool (for polishing glass etc)
Fully washable
Made from premium grade A75 silicone
65mm x 28mm x 25mm
Auto Finesse Satin From £8.95
Unlike traditional tyre dressings, the high-tech, non-slinging formula is layer-able, making it the first of its kind to offer a progressive-finish, perfect for this Ferrari 360. This means that application of a single coating will give you a clean, natural satin-matte look. Whereas applying multiple layers, one after the other, will build up a super-wet, high-gloss shine. The more layers you add the more prominent the glossy show car finish will be. Satin will also offer a protective barrier from the elements, with the ground-breaking water-based formula developed to be actively absorbed by the rubber to safely nourish and condition your tyres from within. This offers even deeper-seated protection helping to combat the common problems of browning and cracking over time.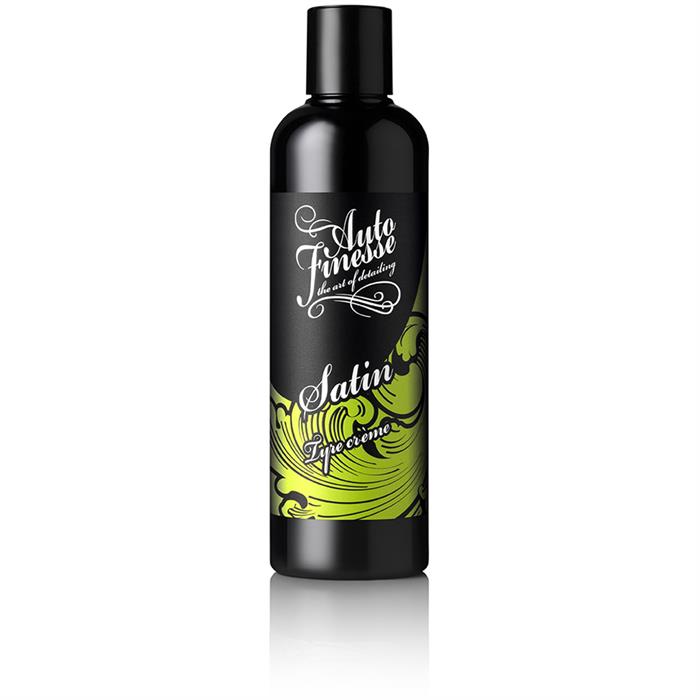 Layer-able water-based dressing
Finishes from natural matte finish to wet and glossy
UV-inhibitors to condition your tyre sidewalls
Easy to use and splatter free
Visit Ultimate Finish for the best car care and detailing products from around the globe!
Have a question about any of our products? Email sales@theultimatefinish.co.uk or call 01474 360 360.
Our team is on hand, Monday to Friday, 8am-5pm.