Glass Sealants For Optimum Visibility – Whatever The Weather!
It comes as no surprise to most of us that it's officially the wettest year on record here in the UK. Whilst we don hats and umbrellas to protect us when we're out in it, few of us give consideration to what goes on outside the car when we're dry and warm inside it.
Rain comes in all forms – drizzle, misty rain that your windscreen wipers can't keep up with, steady drops that are fairly easily dispersed, sideways rain driven by the wind and then of course, the torrential downpour that the windscreen wipers can't keep up with, even on the fastest setting!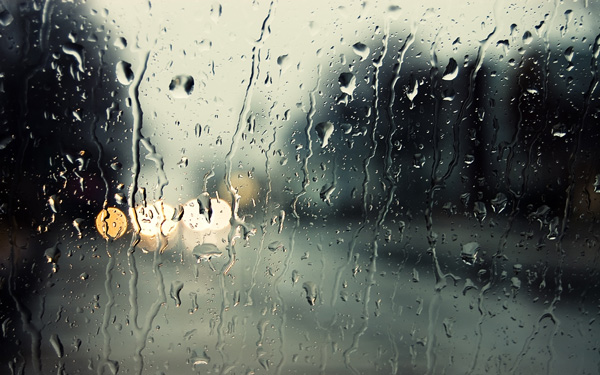 Driving in these conditions is very tiring on the eyes and wearing on concentration, requiring the driver to constantly peer through the water and the hypnotic steady 'thump thump' of the wipers. Driving at night in these conditions is even more difficult. But there is a way you can give yourself a helping hand – use a glass sealant.
Glass sealants act as a water repellent barrier, encouraging water droplets to bead and disperse, reducing the need for windscreen wipers and significantly improving visibility.
Independent studies have shown that applying a glass sealant with hydrophobic properties increases the driver's ability to identify hazards by up to one second. In wet weather this is invaluable – at 60 miles per hour it can mean a shorter stopping distance of 30 metres.
There are many glass cleaners and sealants available; probably the most instantly recognised brand is Rain-X, a sealant which infills microscopic holes in glass and forms a clear hydrophobic film over the surface.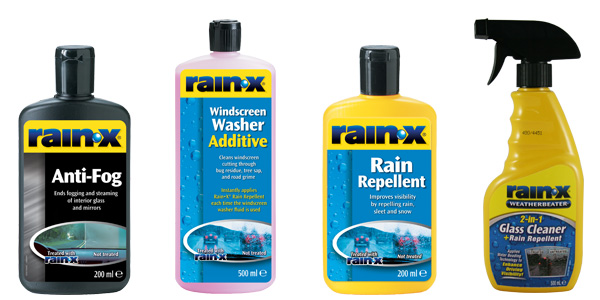 However, in the last couple of years there have been some major break-throughs in glass sealants using nano-technology to improve hydrophobic properties and significantly extend durability. The most notable of these next generation windscreen treatments are produced by Gtechniq, manufacturers of smart surface science products.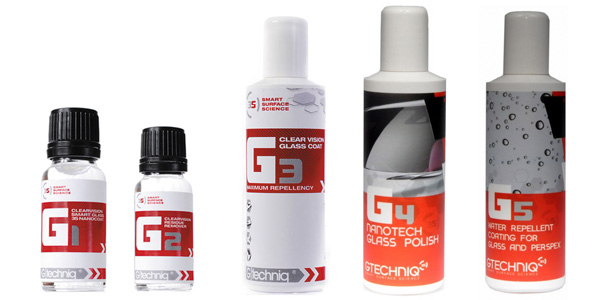 Where traditional glass sealants use relatively weak, physical bonds to adhere to glass, Gtechniq nano-technology products work by forming a tough, chemical bond. The chemical bond is extremely durable, highly resistant to wind abrasion, wash chemicals and wiper action. As a result they are much longer lasting, giving between 6 and 18 months protection as opposed to the 2 – 12 weeks offered by traditional coatings. In addition, glass is easier to clean as contaminants sit on the surface rather than penetrating the microscopic holes in the glass and becoming increasingly ingrained.
Nano-glass sealants are as easy to apply as traditional sealants. As with all things, it's imperative to make sure the glass is completely free of contaminants. Initially the windows need washing to remove standard dirt and grime build up. Once dried the glass should be polished with a dedicated glass polish to remove any fine scratches that in themselves will be marring your driving view, slightly blurring headlamps and tail lights and cause water to stick in the minute crevices. Once polished the glass should be cleaned with a residue remover to ensure any remaining polish, silicone or other pollutant has been removed. Glass sealant should be applied on a soft applicator pad, moving in firm, circular motions. Allow to dry to a haze and then buff with a clean microfibre towel.
Gtechniq ClearVision Glass Sealants work best with two or more coatings and should be applied to exterior surfaces only. Side windows will also benefit from a coat as will the rear window. The aerodynamic nature of the vehicle will aid water dispersal whilst driving at speeds as low as 30 mph! and are also effective during snowy and foggy conditions.
So don't struggle this winter – stay safer and take a little time out to make sure that your windows are properly prepared by visiting Ultimate Finish, providing 'Legendary Automotive Care' since 1999.