Auto Express Product Awards 2012
Every week motoring magazine Auto Express perform tests on a selection of products from across the aftersale market and give their verdict, commending and recommending as they go.  Once a year they give their overall verdict for all products tested over the course of the previous 12 months, covering everything from vehicle cleaning, maintenance and protection, to navigation aids, security and safety.  We're pleased say, many winning products feature as part of the Ultimate Finish portfolio.
The Best….
Pressure Washer Shampoo – not to be confused with snow foam such as Ultimate Snow Foam, which requires a foam lance to diffuse the product, a pressure washer shampoo is simply a foaming shampoo which is put into the pressure washer reservoir bottle. Key criteria for this test were grime lifting abilities, concentration and price. Bilt-Hamber Surfex HD came out on top:
A clear win for Bilt-Hamber's Surfex HD as nothing got close to matching its performance…good foam that clung on well and lifted away more grime than any of its 11 rivals.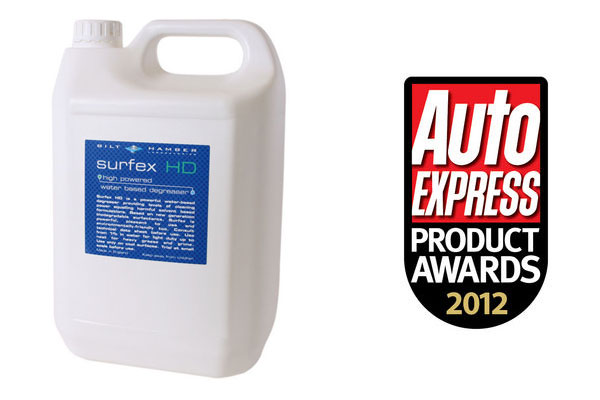 Wheel Cleaner – always a tricky one as 'tough' wheel cleaners usually means a low, or a high pH level which can easily strip lacquer if not applied correctly. Well maintained wheels require less aggressive or pH-neutral wheel cleaners, however this test was designed to test ground-in brake dust. And again Bilt-Hamber's Auto-Wheel stole the top spot:
Just spray and leave the thickish cleaner to work and turn dark red. Then rinse away to leave just a few spots to take off with a mitt or sponge….you get plenty for your money…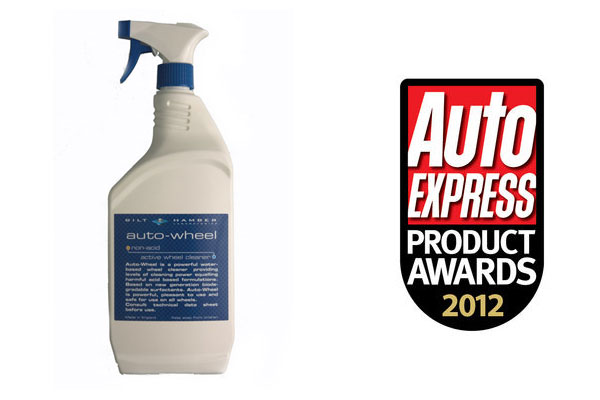 Clay Bar – 12 were tested for their ability to leave paint feeling silky smooth. As some clays require a quick detailer whilst some only require water, this was also taken into account as part of the judging criteria, along with price.  Bilt-Hamber Auto-Clay Original came out on top with Meguiar's Smooth Surface Clay Kit being "commended":
Auto-clay…cheaper than most rivals…was also one of the most effective on our test panel and on paint overspray on glass. An unbeatable combination.

Smooth Surface Clay Kit…not the cheapest option, but you get everything you need in one pack….the kit isn't only comprehensive; it's effective too, starring on the overspray and proving to be one of the best performers on paintwork.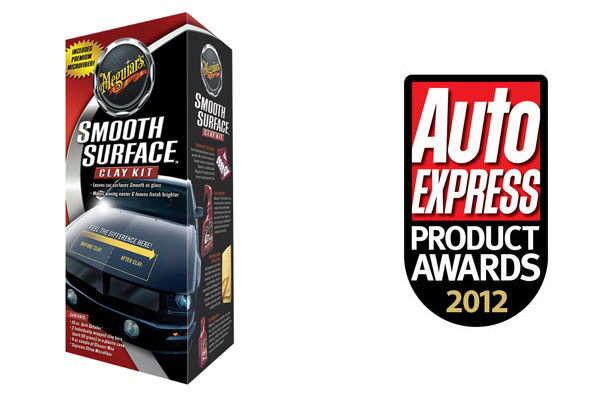 Battery Charger – the best of 10 for charging a flat battery. These units were assessed according to how they charged, cold temperature performance and their number of charging modes. Leads and clips were taken into account as were their various safety features such as short circuit, spark-proofing and reverse polarity protection. Not surprisingly, CTEK units took the top two spots!
There's a lot to like about the MXS 3.6….it's the attention to detail…like the nylon storage bag and the lead for the permanent connection. The clips are fully insulated and no amount of careless use made a spark. We also liked the clear indicator lights. It can charge quickly from very low levels – much faster than it's similarly rated rivals. A class act all round.

CTEK MXS 5.0….has a more sophisticated charging cycle than the MXS 3.6…well thought out package of bag, leads, clips and safety measures…if money is no object this is our charging kit of choice.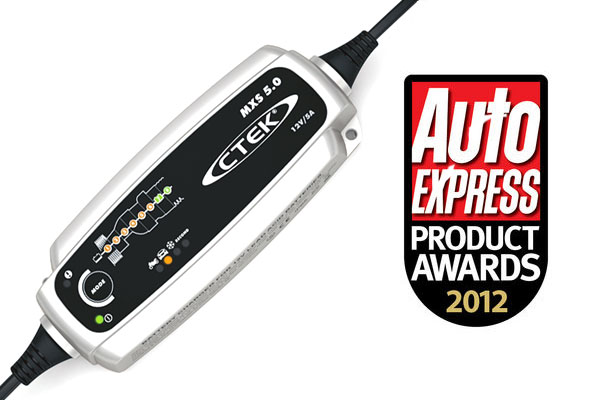 Of course "The Best" can mean different things depending on a particular situation and requirements; what works for one person may not be another's choice. At Ultimate Finish we've got a huge range from more than forty leading manufacturers, so we're confident we have the products you love to use to look after your car.