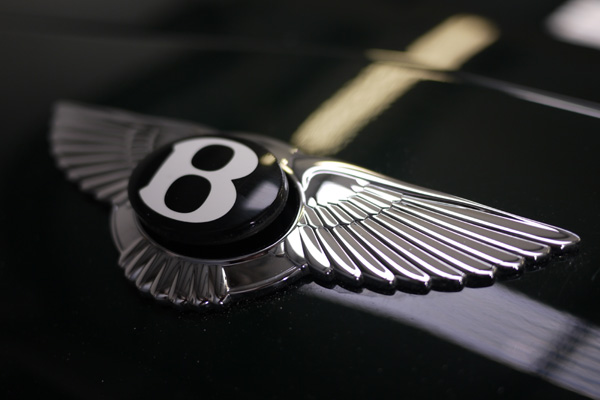 The Bentley GT is a sizeable piece of motoring real estate with large panel areas and impressive, rounded curves. When the paintwork is perfect the car looks like a deep pool of water. However when the paintwork is less than perfect, scratches and swirls become very noticeable. This is particularly true for dark, solid paint.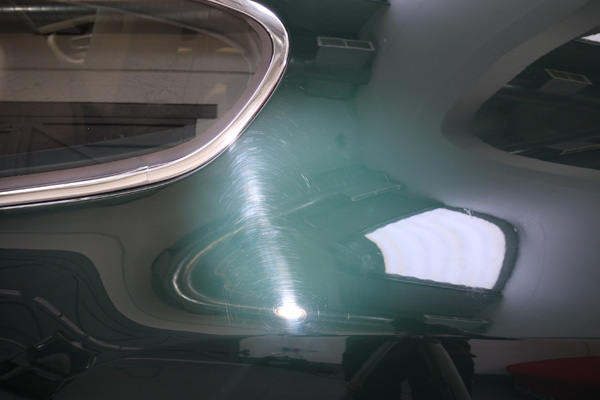 This Bentley GT came in to the Ultimate Detailing Studio for a Gloss Enhancement Detail. The traditional Barnato Green solid paint showed up bird lime etching, severe swirling and fairly deep scratches.
Barnato Green is a special colour for Bentleys having been named in honour of Joel Woolf Barnato, a British financier and racing driver. Barnato was one of the original "Bentley Boys" of the 1920s and he achieved three consecutive wins out of three entries in the world famous Le Mans 24 Hours race. It was only fitting that paintwork named in recognition of his successes should be equally glowing!
Our Master Detailer quickly determined the swirling pattern was more consistent with a hand car wash than with the marks left by a mechanical car wash. This didn't make them any easier to remove, particularly as Bentley paintwork is very hard.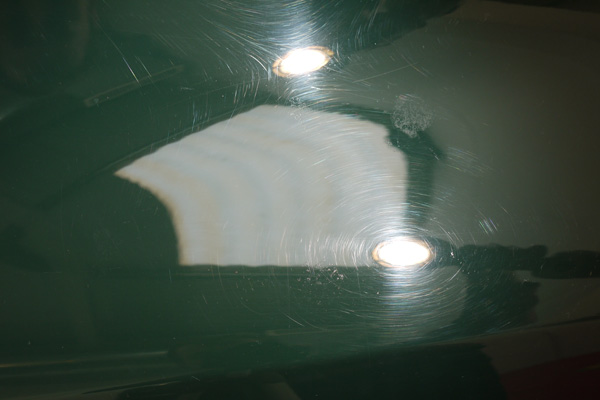 Hard paint makes the removal of swirls all the more difficult and efforts to eliminate scratches usually results in holograms which, in turn, are time consuming to remove.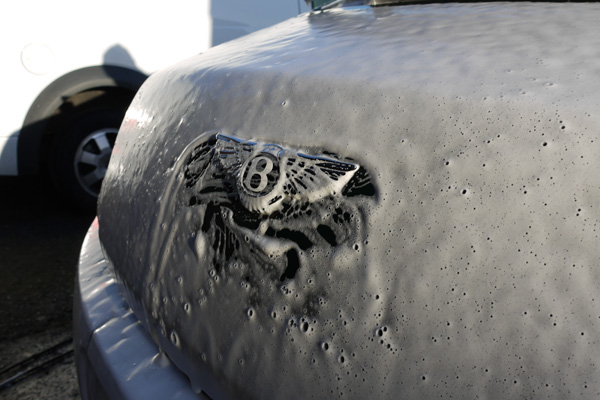 The Master Detailer started out by pre-washing using Ultimate Snow Foam, washing it using the two bucket method, using Meguiar's APC on the door, boot and engine shuts, Valet Pro Bilberry Wheel Cleaner on wheels and wheel arches. There were a lot of tar deposits so Autosmart Tardis was applied to quickly break the sticky bonds. Having rinsed the bodywork again and then clayed it to remove any final bonded contaminants the Bentley was ready for the bodywork correction stage.
Initially the bodywork was tackled with the RUPES BigFoot System, using the RUPES LHR15ES Random Orbital Polisher with RUPES Blue Pad and RUPES Zephir Gel Compound. However the hardness of the paint meant the Master Detailer wasn't getting the desired results, so he swapped to the FLEX PE14-2-150 with the Dodo Juice Fin Cut Orange Compounding Pad and SCHOLL Concepts S3 Gold compound. All the same, progress was slow and painstaking. Having completed the first round, our Master Detailer switched to the Dodo Juice Fin Cut Green Polishing Pad and, still using the SCHOLL Concepts S3 Gold made a second round. It took many hours to bring the paintwork back but after several hours he felt enough had been accomplished and it was time to break for the day.
The following (very early!) morning the refining process began using 3M SE Ultrafina Blue Polish and 3M Blue High Gloss Polishing Pad. After a few more hours work the paintwork was vastly improved and it was time to apply a last step protection product.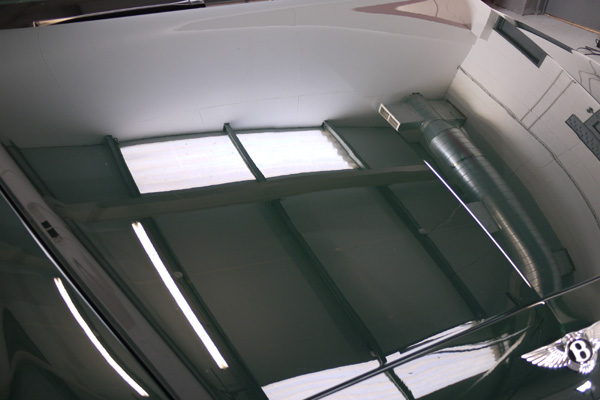 Solid paintwork reacts very well with high grade carnauba waxes. The solid nature of the paint allows the carnauba to bring a truly deep, wet look gloss to the paintwork. So our Master Detailer applied a coat of 'Swissvax Best of Show', buffed it and allowed it to cure whilst moving on to other areas.
Swissvax Pneu was applied to the tyres and 22PLE Signature Rim & Metal Coat to the wheels to give them a tough, durable, scratch resistant coating.  The interior leather was cleaned with Swissvax Leather Cleaner and treated with Swissvax Leather Milk to keep it well nourished. The carpets were vacuumed, the dash and interior glass cleaned. The exterior glass was treated with Gtechniq G1 ClearVision Smart Glass which forms a hydrophobic barrier, dispersing rain, sleet and snow and improves visibility when driving in poor weather conditions.
With the additional areas taken care of a second layer of 'Swissvax Best of Show' was applied and the paintwork buffed to an incredibly high shine.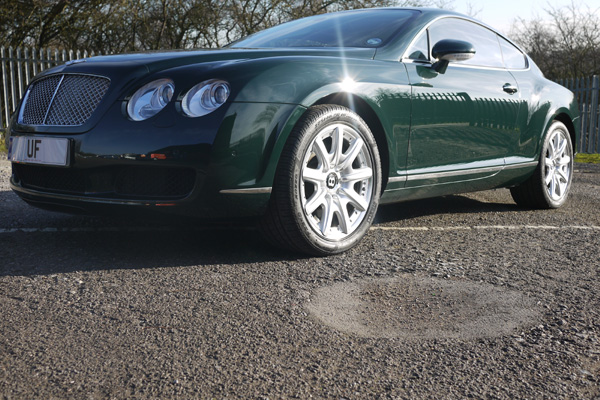 Ultimate Detailing Studio – Award Winning Detailing, call 0845 838 1200 to discuss your requirements and arrange a preliminary inspection.
Ultimate Finish – Legendary Automotive Care since 1999