BMW 640d M-Sport Cabriolet – New Car Protection
The BMW 640d M-Sport is a force to be reckoned with. Traditionally, GT (Grand Tourer) cars were sold with large cc petrol engines, and you'd have to literally plan your way from one petrol station to the other, should you want a cross-continent blast.
The 640d M-Sport changes that, by providing the speed, punching power and refinement of the petrol GT's, with the added benefit of a staggering fuel economy figure of 50+ miles-per-gallon. The 3.0 litre straight-six twin-turbo diesel engine provides 313 horsepower, and a huge amount of torque at 465 lb. ft (630 Nm). 0 – 62 mph (o-100 kph) is done in just 5.5 seconds, and although the 640d is limited to 155 mph, you can guarantee it'd sail past that with the limiter removed.
The owner of the BMW chose the UF New Car Protection Treatment, in time for the upcoming harshness that all cars in the UK have to endure through winter, thanks to liberal amounts of salt thrown mercilessly at the bodywork.
After selecting the products we deemed best for this particular vehicle, we got to work. The 19-inch V-spoke alloy wheels were cleaned with both Bilt-Hamber Korrosol Fallout Remover and Valet Pro Bilberry Wheel Cleaner, both excellent products which clean deeply, yet safely.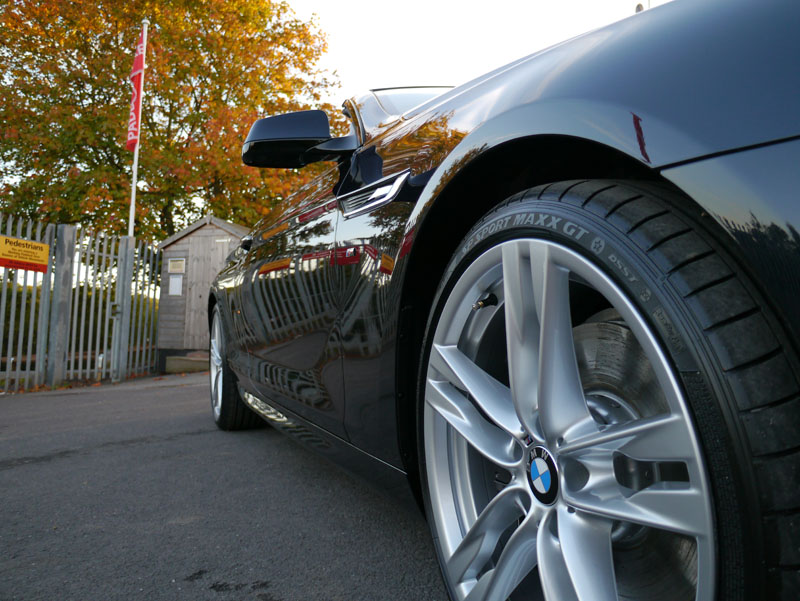 For the wheel arches, shuts, inner bonnet and more, we went with Bilt-Hamber Surfex HD, to break down the manufacturer-applied transportation wax. Next, it was onto snow foam, and we chose to use our own award-winning brand; Ultimate Snow Foam.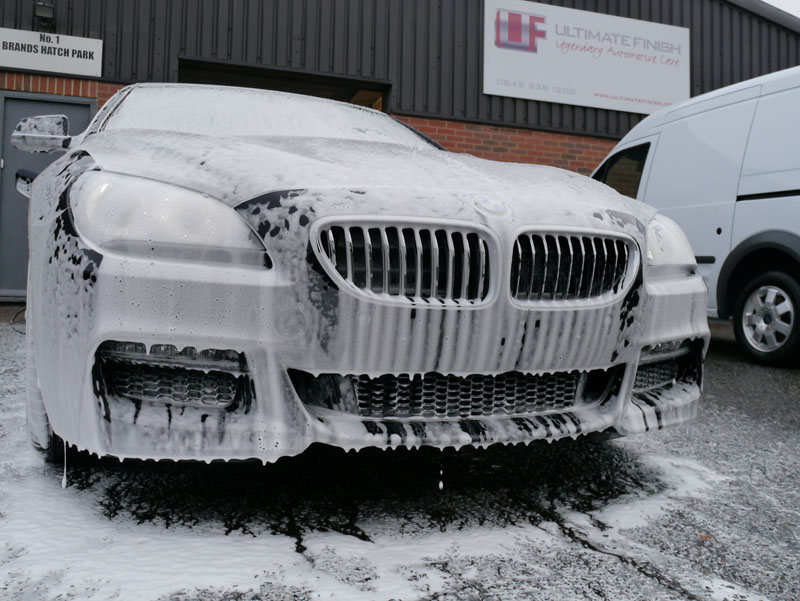 The shampoo stage called for the highly-concentrated Bilt-Hamber Auto-Wash Car Shampoo with a Meguiar's Lambswool Wash Mitt, and of course our Wash & Rinse bucket set, before rinsing the 640d with water first run through AQUA GLEAM De-ionising Water Filters, for a watermark-free finish. Careful drying was done with the huge and highly-absorbent Microfibre Madness Dry Me Crazy (65 x 42 cm) cloth.
Next, the clay stage was completed using the British-made Bilt-Hamber Auto Clay – Soft, and a pre-correction wipe down with Nanolex PREMIUM Paint Cleaner. All done, and every paint swirl and scratch now fully visible, the paint correction began. Using a FLEX PE14-2 150 Rotary Machine Polisher with a SCHOLL Concepts 5.75 Inch / 145mm Black SOFTouch Waffle Finishing Pad alongside SCHOLL Concepts S40 Anti Swirl-Compound (black), which is specifically for darker-coloured cars and uses innovative nano-technology. This product is excellent, and efficiently corrected the blemishes in the paintwork until it looked better than factory-fresh.
Following a further wipe down with paint cleaner, the German-developed and made Nanolex PROFESSIONAL Paint & Alloy Sealant was then applied to every panel, plus the wheels and allowed to fully cure for 12 hours before a coating of Swissvax Crystal Rock State Of The Art Car Wax was laid down. The Crystal Rock not only gives a high shine and excellent beading, but is also tough and protective – an excellent combination!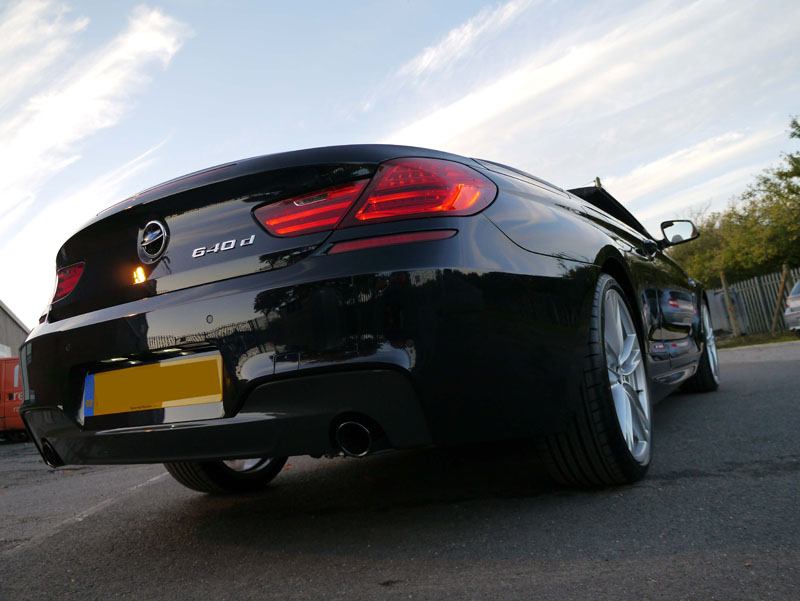 As there's plenty of rain through the dreary winter months, Nanolex ULTRA Glass Sealant was applied to all the glass, making visibility in heavy downpours far better.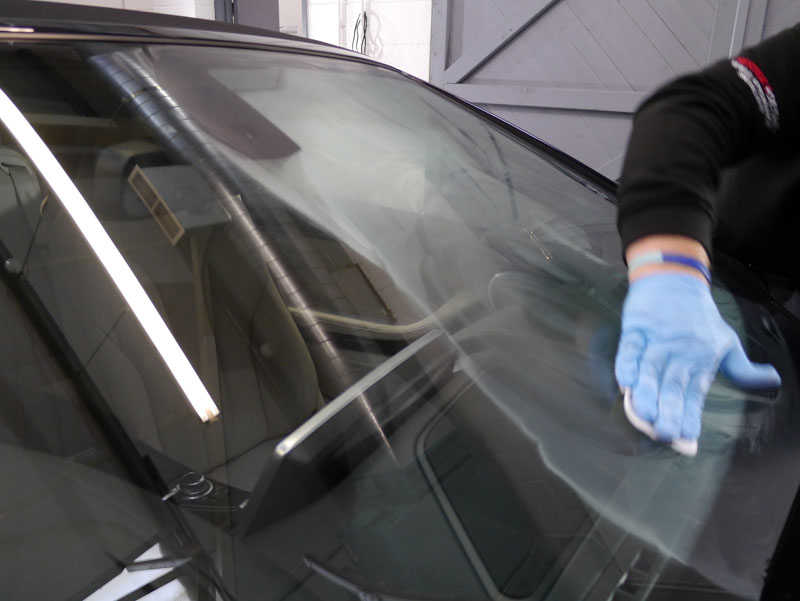 Another Nanolex product – Nanolex PREMIUM Textile Sealant for Convertible Tops – was applied to the convertible roof, sealing it to maximise protection from UV rays, industrial and environmental fallout, along with the added benefit of truly outstanding water beading and sheeting qualities – something you rarely see on convertible roofs.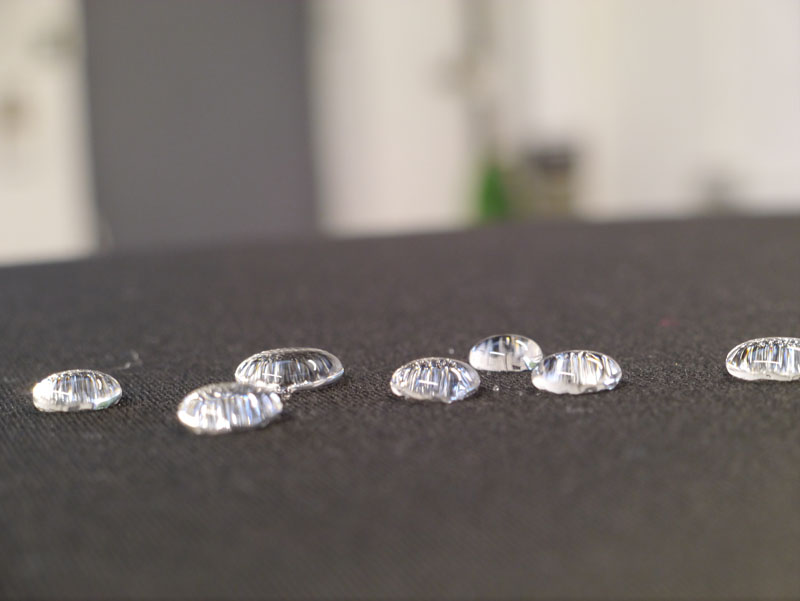 Finally, a Valet PRO Leather 'Clean & Protect' Kit was used on the supple cream leather interior seats and trim.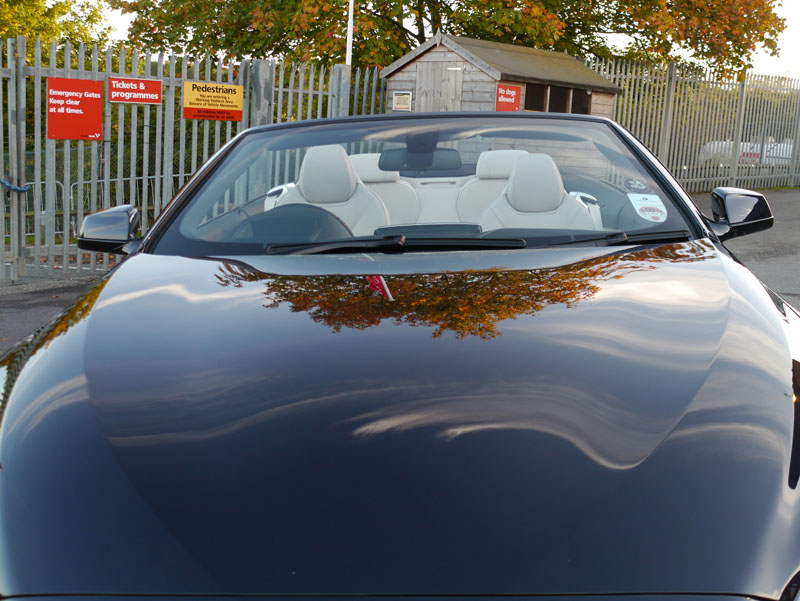 All finished, the BMW 640d M-Sport looks truly alluring. The black paint now has a rich depth, reflecting everything it passes, while the soft-top roof will sheet H20 like water off a ducks back. Sat inside, the leather is clean, with a natural finish and protection for easier cleaning in future.
Ultimate Detailing Studio – Award Winning Detailing. Call 0845 838 1200 to discuss your requirements and arrange a free vehicle appraisal.
Ultimate Finish – Legendary Automotive Care since 1999.