Crystal Rock – Still Shining After 18 Months Of British Weather!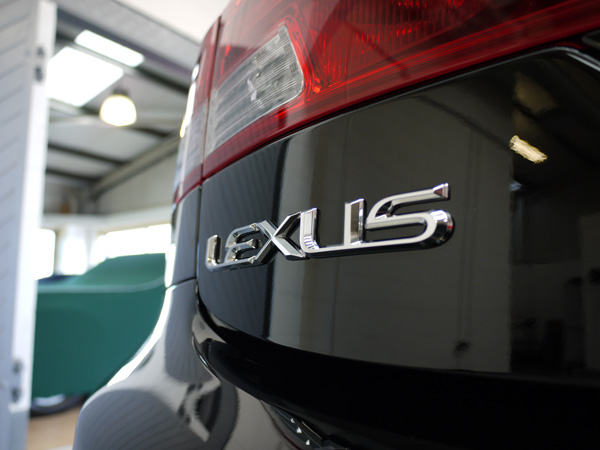 A long standing customer of Ultimate Detailing Studio brought his Lexus IS250c back to us for a Gloss Enhancement Treatment. Although his car had been left outside for the previous 18 months – in snow, rain, ice and everything else the weather has thrown at it – Crystal Rock had endured and the Lexus still looked amazingly shiny! However our customer recognised it was probably time to give his car some TLC, so he brought it back for a Gloss Enhancement Treatment to bring the paintwork back to its full glory.
When the car came back in I was really surprised to see how shiny it still looked under the layer of dirt that was on it! Unbelievably, in spite of the car having been out in all weathers over more than a year, Crystal Rock was still on the car! It just goes to show that a high percentage carnauba wax really does have amazing staying power! – Master Detailer, UDS
Japanese paintwork is notoriously soft and solid black paintwork in particular is very easy to mark and shows up every little scratch.
Lexus paintwork is very soft but this particular example was a real case in point – even removing polish residue could leave a mark if I wasn't careful so I knew it was going to take a lot of care and skill to get this right. I also knew that once I'd finished the treatment the paintwork was going to look absolutely stunning! – Master Detailer, UDS
With soft paintwork, Ultimate Snow Foam pre-wash, non-contact cleaner really comes in to its own – the thick foam expands under the larger particles of dirt to lift them away from the surface of the paintwork allowing them to be freely rinsed away, posing minimum threat to the paint. Having been snow foamed the Lexus was then washed thoroughly using the Two Bucket Method, Swissvax Car Bath and Swissvax Waschpudel – a soft sponge covered with a thick, deep microfibre pile, which effectively traps dirt away from the surface of the paintwork. The vehicle was then rinsed thoroughly using an Aqua Gleam deionising water filter to ensure a spot-free result. Then the car was patted dry using Swissvax Micro-Dry Wonder Drying Towels.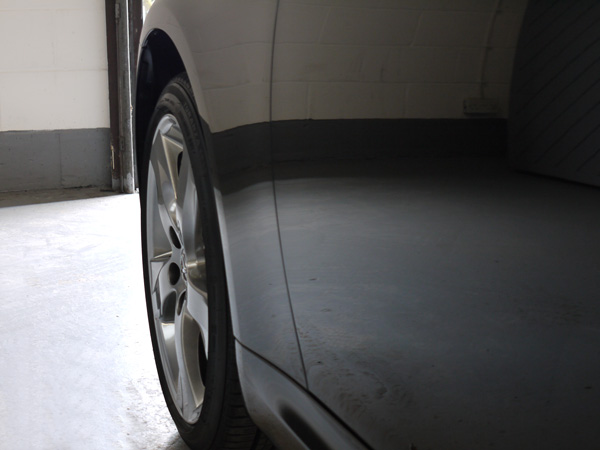 Bringing the vehicle into the studio our Master Detailer inspected the paintwork closely using a 3M Sun Gun Colour Check Light. The paint thickness was measured with a Delfesko PosiTest Paint Depth Gauge to check for uniformity.
Initially I tried the RUPES LHR15ES with the Yellow Polishing Pad and RUPES Keramik Gloss, but even this fine combination was leaving some working marks on the paintwork. So I swapped to the 3M Yellow Pad and SCHOLL Concepts S17+ and then refined with SCHOLL Concepts Blue Polishing Pad and 3M Ultrafina SE Polish. – Master Detailer, UDS
With the paintwork now looking perfectly refined it was time for the 'piece de resistance', two layers of Swissvax Crystal Rock, a luxury hand-poured wax with maximum gloss-enhancing amounts of carnauba. The Lexus solid black paintwork achieved a really deep, wet-look gloss that only a high quality wax can manage!