More Than Just A Detailing Service – Jaguar XJ Sovereign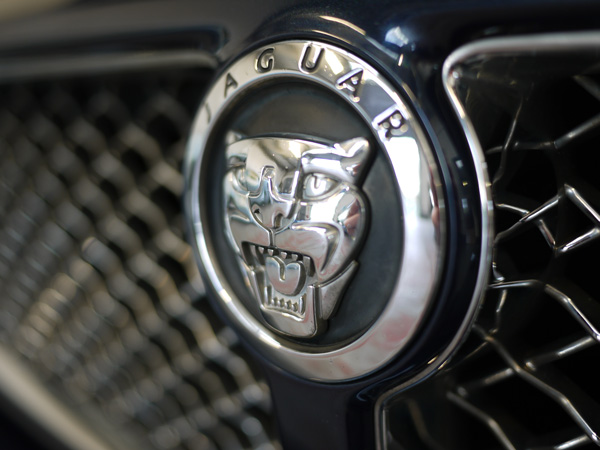 The common perception of the Ultimate Detailing Studio is that we're all about restoring paintwork and making cars look their best. Of course this is the key component but the package we offer is far more comprehensive and more akin to a concierge service. When cars arrive their needs are catered for holistically, so if dents need removing, wheels need refurbishing or the battery needs a boost, we can deal with it all whilst the vehicle is in our care. We can even have it MOT'd or install ICE equipment if the customer so desires! Recently a Long Wheel Base Jaguar XJ Sovereign came in for an Enhancement Detail. We first detailed this vehicle four years ago and the years since we last saw it were etched all over the paint and bodywork. The rear bumper, driver's door, passenger-side front and rear doors all bore the typical marks of 'car park damage'. As the damage was beyond the point where even Master Detailer Rob Tomlin could magic it away, we arranged for these panels to be repaired and re-sprayed.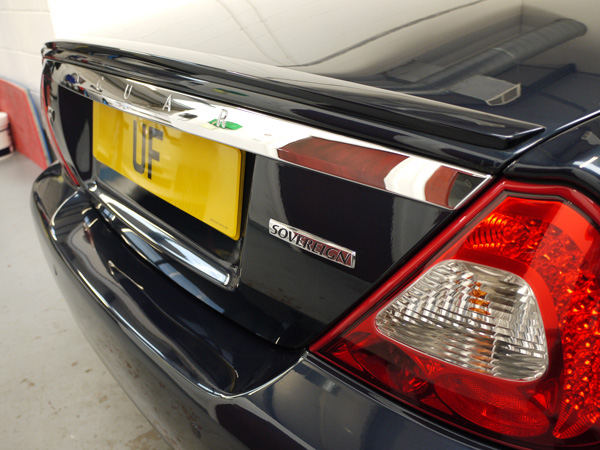 The remainder of the bodywork had heavy marring from an automatic car wash and needed some paint correction work. Once again, 3M's Fast Cut Plus came out of the bag. Jaguars, like Porsches are renowned for having 'sticky' paint, meaning the machine polishing pad does not glide smoothly over the surface making them tricky customers to machine polish. Rob selected the Sonus Yellow Polishing Pad for the cutting part of the operation, then used 3M Extra Fine Compound with the 3M Yellow Polishing Pad. Menzerna Final Finish with the Sonus Black Sealing Pad left the paintwork ready for two layers of Swissvax 'Swissvax Best of Show'. Rain-X Rain Repellent went on to the glass and Meguiar's All Metal Polysh with fine wire wool made short work of the carbon deposits on the tail pipes. The interior was in pretty good shape so all it required was a wipe down with AutoSmart G101, followed by Gtechniq L1 Leather Guard. As the customer preferred the interior to retain its natural satin look the dash was treated with Gtechniq C6 Matte Dash. When the customer arrived to collect his car he was amazed at the change in it, commenting:
It looks fantastic. I won't be leaving it another four years before I bring it back! It's just a shame it's wet outside and I'm going to have to drive it home in the rain!
We agree, it was a shame but unfortunately the one thing we can't fix – is the good old British weather!