Jaguar E-Type Paint Preparation & Correction with Joe Huntley – Part 2
After whetting the appetite in 'Jaguar E-Type Paint Preparation & Correction with Joe Huntley – Part 1', we're pleased to say that this two-parter reaches a climax, right here and now in our very latest detailing blog offering!
Following a rigorous pre-wash, wash and paint correction process in the opening segment, this time around Joe gets down to the business end. He refines and finishes this eye-wateringly beautiful Jaguar E-Type to a spotlessly shimmering finish.
Featuring particular focus on those famous chrome wire-wheels – the end result is simply stunning! Then, a glorious paint finish courtesy of POLISHANGEL's Master Sealant.
Make sure you take a look at Joe's previous detailing videos, where you'll find a plethora of product demos and process guides. All of which are over on his channel – Joe Huntley YouTube Detailer.
Enjoy Jaguar E-Type Full Detail & Paint Correction Part 2 in its entirety below!
Jaguar E-Type Full Detail & Paint Correction Part 2
If you didn't have the time to take in the full video just yet, don't forget to check out the links in the featured products below. We've included handy shortcuts that'll take you to exactly the point where the products are being used.
RUPES DA Fine High Performance Pad Yellow From £6.95
The most versatile foam pad in the RUPES BigFoot range. The DA FINE Foam Pad Yellow will deliver extremely effective rates of defect removal and at the same time provide a high-gloss finish on most paint systems.
Designed to be used with RUPES DA-FINE polishing compound for moderate to fine defect removal, paint refinement, or final finishing after heavy compounding steps. The Yellow Pad will also be highly effective in conjunction with other compounds, such as the Meguiar's #205 Ultra Finishing Polish Joe used in the video.
The new pad provides the same high performing foam material as the current random orbital yellow foam pad, but now also works in tandem with gear-driven orbitals, the only difference is a more vibrant shade of yellow.
Watch Joe using RUPES DA Fine High Performance Pad Yellow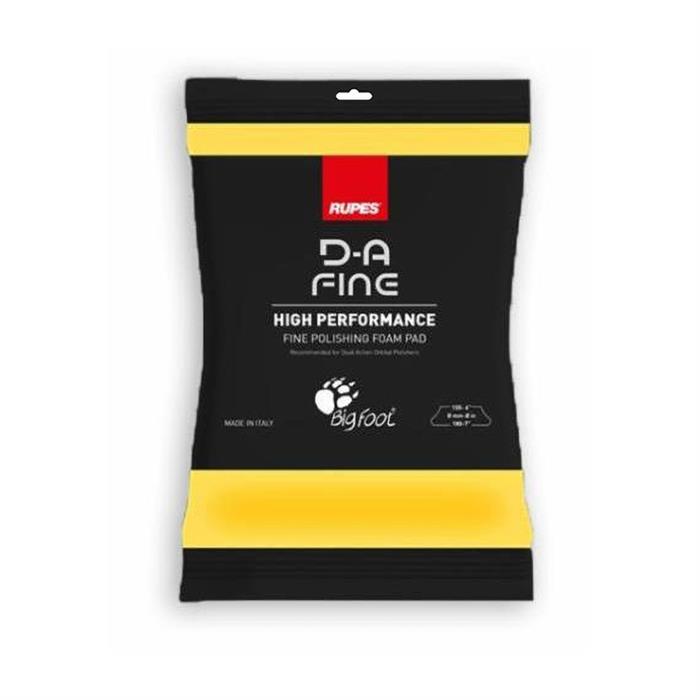 Open cell structure
New curved edge for safer working
Suitable for use with Velcro backing systems
Suitable for small polishing requirements (size depending)
Suitable for all types of automotive paintwork & marine gel coats
Removes moderate to fine defects
Refines & also offers final finish following heavy compounding steps
Pack Size 1 Pad
New factory sealed bags to avoid contamination during transport
Meguiar's #205 Ultra Finishing Polish From £16.95
Meguiars Super Micro Abrasive Technology produces a deep gloss and rich, swirl-free results, permanently removing swirls and light defects from paintwork. Safe for use on all paint types and in the paint shop environment, Ultra Finishing Polish produces rich, deep reflections using a safe, crystalline silica free formula.
Watch Joe Using Meguiar's #205 Ultra Finishing Polish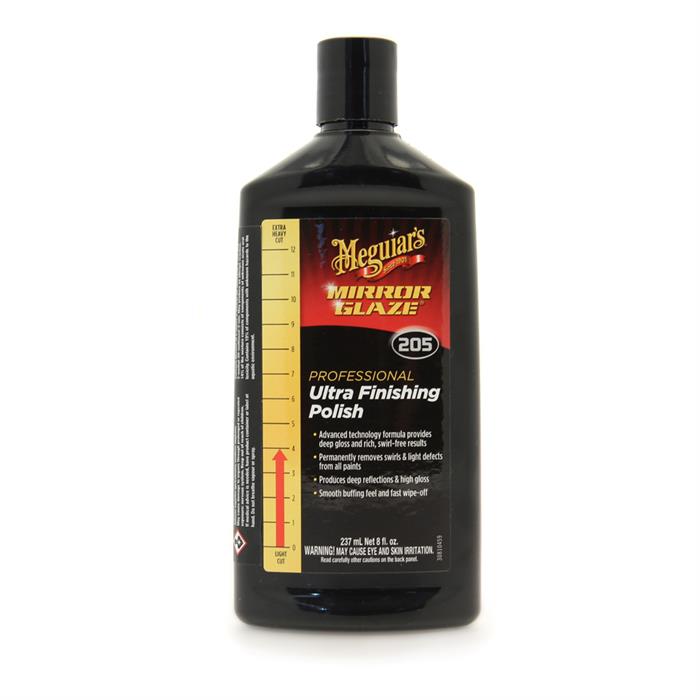 Removes swirls & light defects from all paints
Smooth buffing feel with easy wipe off & fast clean up
Non-gumming formula
PAINTABLE: Safe for use in the paint shop environment
For use with rotary buffer, DA polisher, orbital buffer & by hand
For use after M105 Ultra-Cut Compound and all other Meguiar's Compounds
POLISHANGEL Master Sealant From £18.95
Master sealant is an easy-to-use premium paint sealant that creates an extremely high gloss combined with a super slick surface. Its unique blend of Carnauba and crystal-clear ceramic sealant will protect your paintwork for up to 12 months.
This product is often the go-to product for a classic such as the Jaguar E-Type Joe was working on, therefore any discerning classic car enthusiast should certainly consider investing in this fantastic POLISHANGEL product next time they are looking to protect their pride and joy!
Watch Joe using POLISHANGEL Master Sealant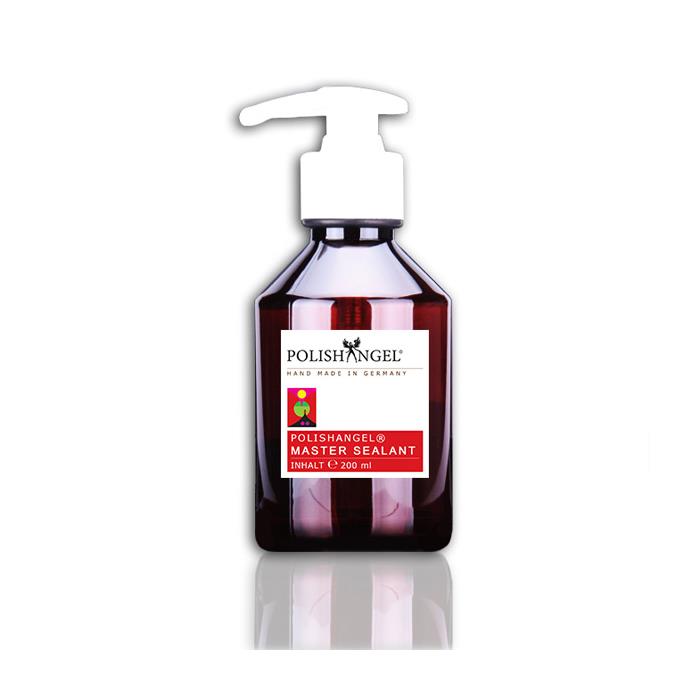 Ultimate wet look
Lasts up to 12 months
Extremely easy to apply
High scratch resistance
Acid rain and UV protection
Layer thickness of 6 – 8 microns
Auto Finesse Mercury Metal Polish £9.90
Mercury Metal Polish is a combination of light diminishing abrasives and solvent cleaners designed to clean & restore bare metal, stainless steel and aluminium surfaces.
Having a product in the locker like this when working on a classic such as a Jaguar E-Type really is a must. There are often several areas on a classic car such as the mirrors, bumpers, exhaust tips and wheels where a metal polish is invaluable. Target the dirt or tarnished britework easily with this safe solution and those all important finishing touches will often make that crucial bit of difference to the final overall finish of your vehicle.
Watch Joe using Auto Finesse Mercury Metal Polish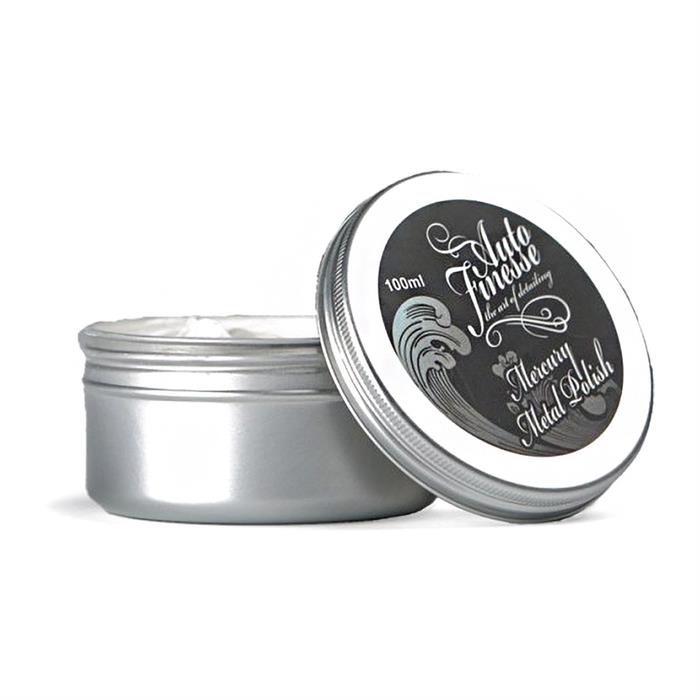 Easily removes carbon deposits from exhaust tips
Removes tarnishing from grilles & trim
Safe for most metals
Visit Ultimate Finish for the best car care and detailing products from around the globe.
Have a question on any of our products? Email sales@theultimatefinish.co.uk or call 01474 360 360.
Our team is on hand, Monday to Friday, 8am-5pm.