New RUPES Machine Polishing Equipment Now Available at UF
We get frequent requests to stock various pieces of detailing equipment here at Ultimate Finish. And, where possible, we'll always try our best to put the item in question on our online store for purchase. RUPES Machine Polishing is an area we specialise in and expanding our range is something we're always keen to do.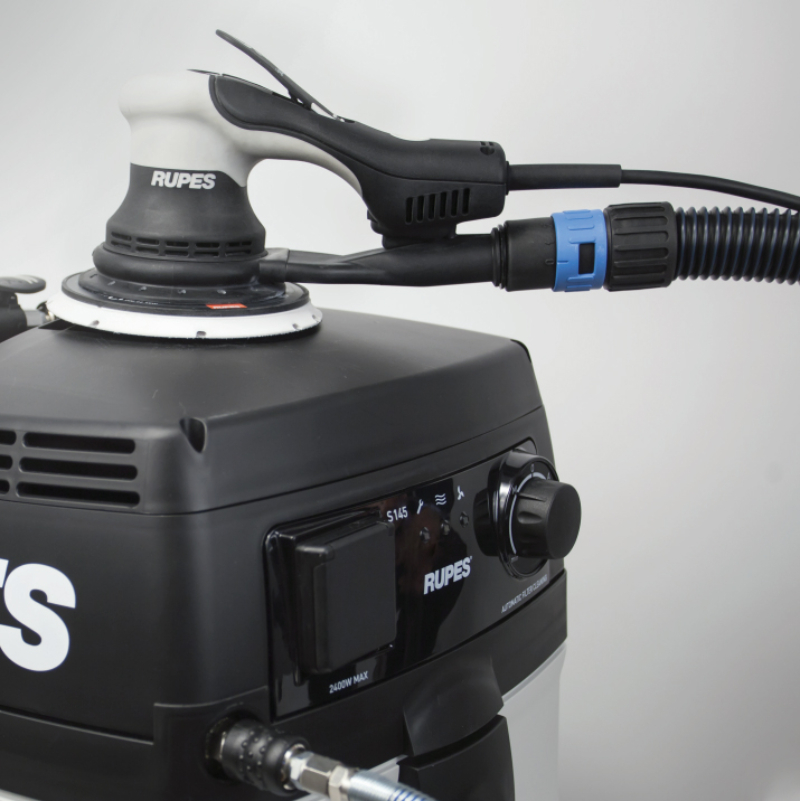 RUPES Machine Polishing: Dust Extraction
Naturally, one of the big drawbacks with using machine polishers or sanders in places like a detailing studio or bodyshop unit is dealing with the dust and debris that is shed from the machines. It not only poses a threat to the health and safety of those that are working in that environment, but it also makes for an altogether less clean and tidy workplace. Introducing the RUPES Machine Polishing Dust Extractor S230L – a purpose built piece of equipment designed to tackle the above problems head-on.
RUPES Machine Polishing Palm Sander – Skorpio E2 6mm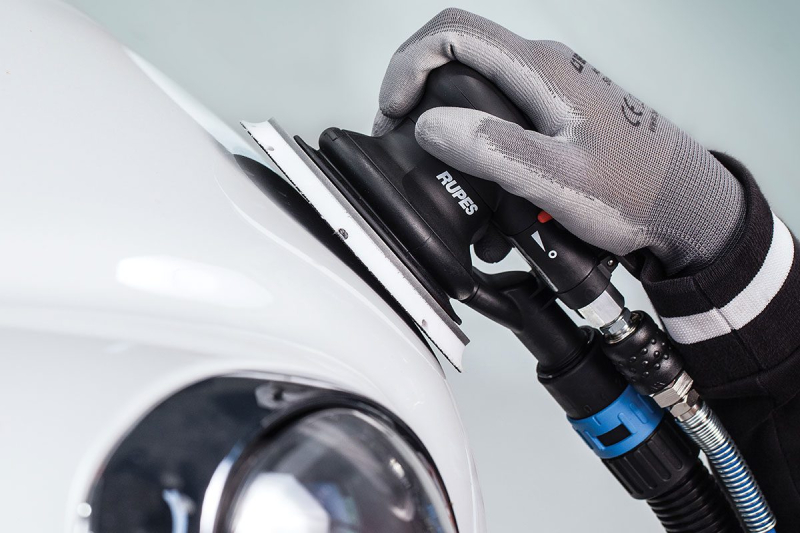 The second new addition to the RUPES Machine Polishing equipment range is the Skorpio E2 Palm Sander – we've had a lot of requests to add more sanding devices to our online store and this is the first to be launched – best of all it is fully supported by the S230L, meaning any dust generated will be fully extracted.
See RUPES S2 Series in Action
RUPES Professional Dust Extraction S230L £499.00
New to UF from RUPES, the Professional 30L Vacuum Cleaner is an amazing piece of kit that is sure to enhance any professional automotive bodyshop or detailing studios day-to-day working. The machine supports one working machine, with dust being cleverly extracted as you operate. Switch between manual or automatic dust extraction mode and watch how the machine will actively help to reduce sanding time once put into action. The machine comes with a highly flexible 5M hose which is also anti-static. The hose enables seamless operation and will not interfere with work.
The Professional Dust Extraction machine will certainly streamline a busy workshop and ensure a better working environment is created from the moment it is switched on. You can also look to attach the RUPES Systainer to the upper of the machine and create a genuine RUPES work station, storing tools, compounds, pads and more in one clean and tidy place.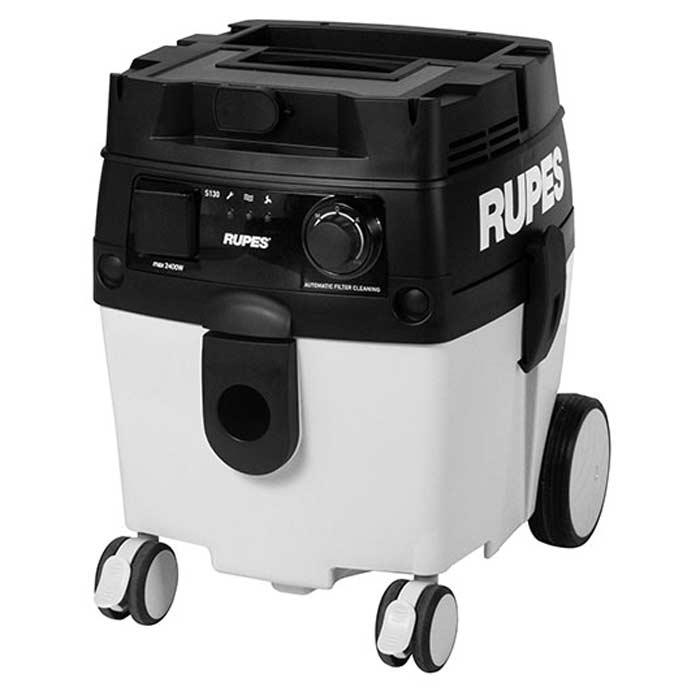 Professional dust extraction machine
Switchable Manual/Auto operation
Highly flexible & anti-static 5m hose for minimal interference
Self cleaning filter
Variable speed control – 350w to 1200w
Comes with 5 dust bags
Durable & robust caster wheels for easy manoeuvrability
30L capacity
Helps reduce sanding & general machine polishing times
30% increase in abrasive life
Creates a cleaner working environment
Reduces the rework caused by dust nibs
Helps reduce and minimise studio or shop clean up times
Improves studio technician health & safety
Supports RUPES Systainer for easy tool & product storage
RUPES Skorpio E2 £495.00
The RUPES Skoprio E2 Dual-Action Palm Sander is engineered to be extremely smooth and quiet in operation for the user, with the lightweight ergonomic design making operation of the machine effortless. Produced with an advanced motor that has been designed to maximise the torque even when coming up against reduced or inconsistent airflow, the Skorpio E2 is brilliant for achieving consistent results. The palm sander also features a special RUPES designed backing plate, high precision bearings and high-quality components which are always found in RUPES Machine Polishing equipment will ensure long tool life even when faced with the daily rigours of high-stress bodyshop or detailing studio environments.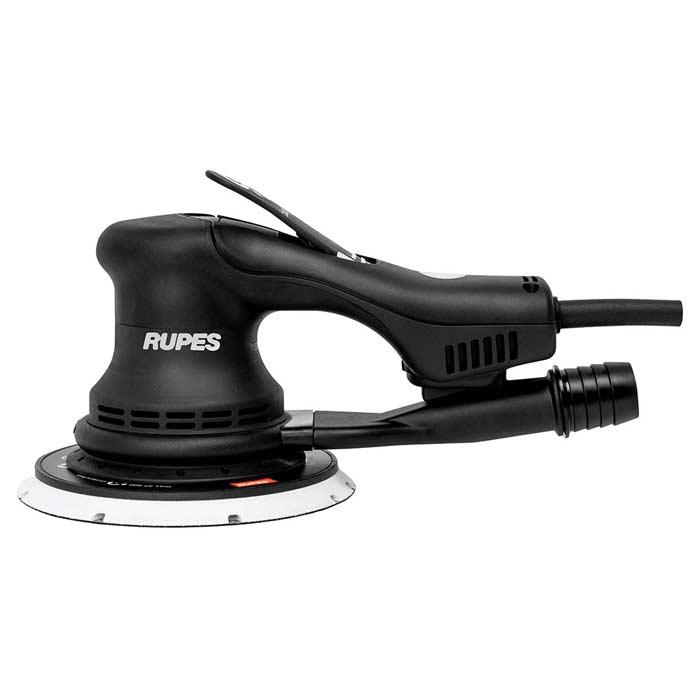 Random orbital palm pneumatic sanding machine
Comfortable & easy to use
Well balanced
Quiet & lightweight
Low vibration levels
Fast material removal
6mm orbit
150mm pad
5m power cord
Ideal for bodyshops, detailing studios & more
RUPES Systainer stackable carry case to protect your equipment (choose this option from dropdown menu)
Visit Ultimate Finish for the best car care and detailing products from around the globe!
Have a question about any of our products? Email sales@theultimatefinish.co.uk or call 01474 360 360.
Our team is on hand, Monday to Friday, 8am-5pm.