A Silverstone Silver Honda S2000 Receives Paint Protection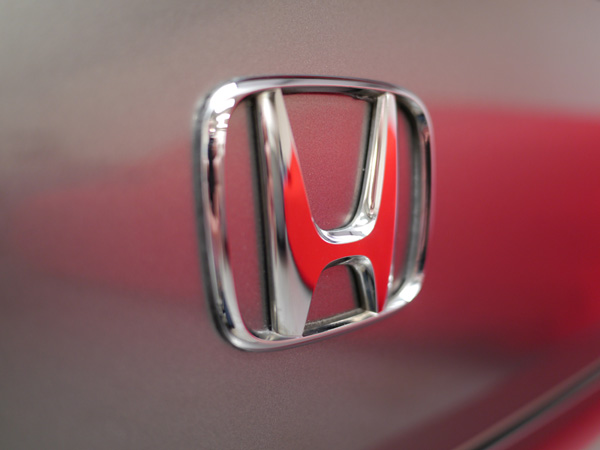 The S2000 was Honda's way of celebrating 50 years of successful car production – and what a celebration! Until the introduction of the Ferrari 458 it was the fastest road-going car with a naturally aspirated engine – a record the S2000 held for decade! A real driver's car it provides thrills on the track and puts a smile on the face of anyone who drives it on a daily basis!
Our customer brought his Honda S2000 in Silverstone Silver to the Ultimate Detailing Studio for a Gloss Enhancement Treatment.
Japanese paintwork is typically very soft, but I could tell from the paint depth gauge reading that this S2000 had been subject to a re-spray at some point. I wasn't surprised then to find the paint was far more intermediate than standard Japanese paintwork, so I selected my products accordingly. – Master Detailer, UDS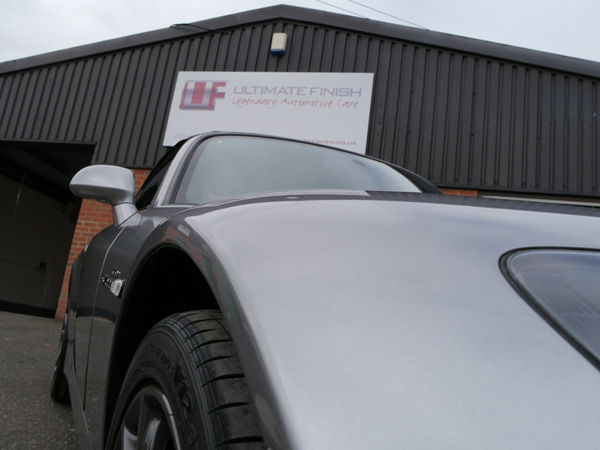 The S2000 was pre-washed with Ultimate Snow Foam and washed with Gtechniq G-Wash. The door, boot and engine shuts were all cleaned with Meguiar's All Purpose Cleaner (ideal for tackling the grease and grime that accumulates in these nooks and crannies) and the wheels cleaned with Valet Pro Bilberry Wheel Cleaner. The whole car was then rinsed over with an Aqua Gleam de-ionising water filter, a water purification system which removes the impurities in water which cause water spot marks.
Once clean the windows, bodywork and wheels were all patted dry using the Gtechniq Zero Scratch Microfibre Buffing Fleece. The paint depth was measured with a Delfesko PosiTest DFT Paint Depth Gauge Combo – as the car had been re-sprayed it was important to see exactly what was there to work with.
A close inspection with the 3M Sun Gun Colour Check Light revealed moderate swirls and scratches, so our Master Detailer selected Gtechniq P1 Nano-composite Polish with a 3M Yellow Polishing Pad to remove the blemishes. Then he refined with SCHOLL Concepts S40 and a 3M Blue Finishing Pad.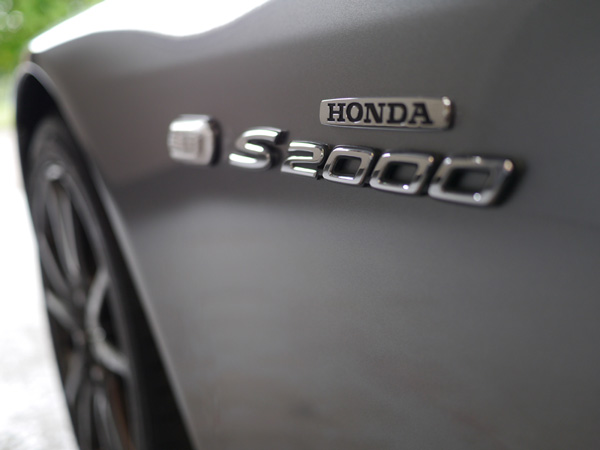 With the paintwork now enhanced it was wiped down the IPA solution, ensuring all polish residues were removed. This allows the sealant to adhere fully to the substrate ensuring a lasting bond.
The sealant used was Gtechniq EXO v2, a hybrid sealant using both organic and inorganic ingredients – this means a really durable, scratch-resistant coating that provides a real high shine. Many synthetic sealants provide a fantastic level of protection but don't necessarily have the 'wow' factor that carnauba waxes bring. EXO v2 combines the best of both worlds – high levels of protection and high levels of gloss.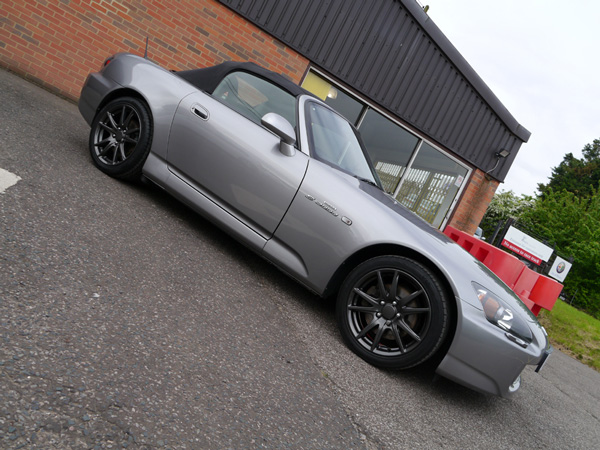 With the paintwork protected it was time to move on to the wheels. These too were wiped with IPA solution and then given a coat of 22PLE VM1 Signature Rim & Metal Coat to provide a high temperature resistant coating to protect the wheels from brake dust build up.
The end result was an extremely shiny, durable finish, a well protected S2000 and a customer with an even bigger smile!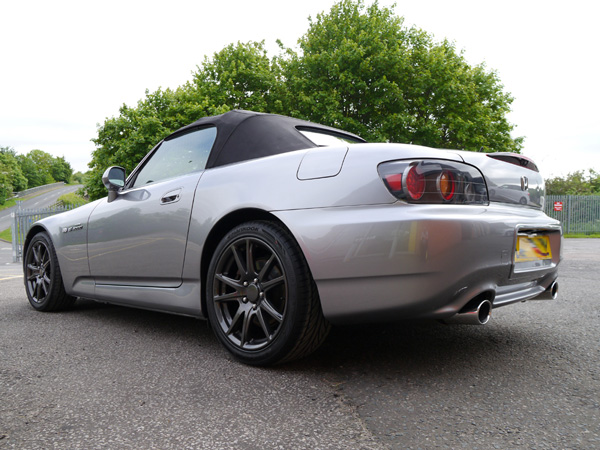 Ultimate Detailing Studio – Award Winning Detailing. Call 0845 838 1200 to discuss your requirements and arrange a preliminary inspection.
Ultimate Finish – Legendary Automotive Care since 1999.