New Products From Autoglym – The Queen's Favourite !
Autoglym has a long and proud history of making well respected products for automotive enthusiasts passionate about caring for paintwork. Having been started by a gentleman who worked in the motor trade, Autoglym became specialists in the renovation of automotive paintwork. 65 years on, Autoglym is still developing new products, reformulating old favourites and generally proving it's still at the forefront of automotive paintwork care.
Autoglym's range is comprehensive – from Intensive Tar Remover to Interior Shampoo, Glass Spray to Leather Care Balm, Clean Wheels to Alloy Wheel Seal. And there has always been….Super Resin Polish! But with a sudden on-rush of new manufacturers bringing carnauba wax to market, Autoglym found itself with a gap in its portfolio. Enter the High Definition Wax, followed very quickly after with the High Definition Paintwork Cleanser Kit and the Surface Detailing Clay Kit.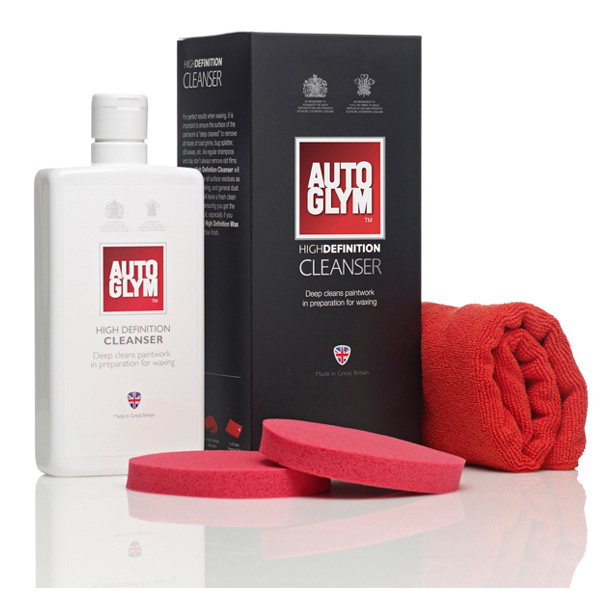 The High Definition range has taken off introducing a whole new generation of enthusiasts to the Autoglym range. Loyal Autoglym users have similarly been impressed. Recently Super Resin Polish has been given a revamp, reformulated to give higher levels of gloss and lower levels of dust. Never resting on their laurels, Autoglym has also introduced a number of other products recently to coincide with a jazzing up of their traditional design. Ultimate Finish has taken the opportunity to incorporate these into the ever-growing portfolio. Some of the latest new-comers to our range are:
Autoglym is a well-established company proving it can move with the times, retaining customers whilst introducing a new generation to the world of car care.