Shining A Light On It: SCANGRIP Detailing Lights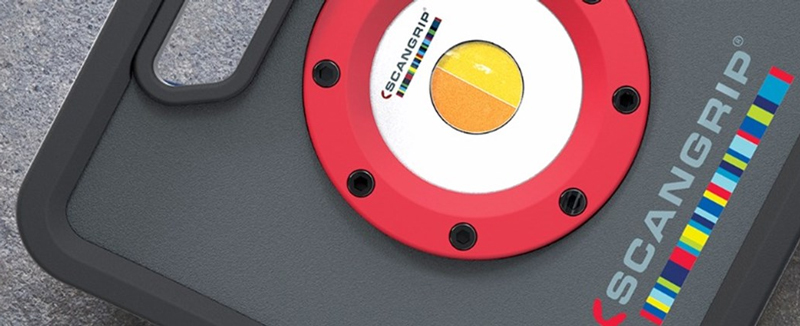 As every car care enthusiast and professional detailer knows, bright sunshine shows up every little swirl, scratch and blemish on paintwork. In detailing circles, lighting is assessed based on the 'D-Standard' or daylight standard. Recreating that level of brightness in the studio or garage requires specialist lighting, as regular overhead strip lights are too diffuse and typically, the wrong colour temperature, to be truly effective. Many hand-held lamps provide a beam of light where the lighting is focused on the centre, becoming more diffuse as the beam pools outwards.
SCANGRIP is a Danish company that has, quite quickly, achieved great success with their continually developing range of professional lighting solutions. In order for a light source to be suitable for high-level detailing and paint correction work, certain criteria need to be met:
Correlated Colour Temperature (CCT): The temperature affects the 'warmth' or the 'coolness' of how light appears to the human eye and is measured in Kelvin (K), where zero Kelvin is the temperature at which all molecular movement stops (also known as Absolute Zero and is equivalent to minus 273 degrees Celsius). Daylight is a blueish white and to recreate the effect of daylight, the colour temperature of the light source needs to be 5000 K or higher. Warm light is created with bulbs of 2000 – 3500 K. White light is produced by bulbs with a colour temperature of 3500 K or above.
Luminous Flux (lm): Measured in lumens (lm), this indicates the amount of total light available (at a frequency that can be seen by the human eye). The higher the rating, the brighter the bulb is perceived to be.
Illuminance (lx): Measured in Lux (lx), this denotes the amount of light available over a specific unit of area. It is the equivalent of 1 lumen per square metre. A given amount of light will appear dimmer if spread over a larger area than over a smaller area. Therefore, the higher the Lux rating, the larger the area that can be effectively illuminated by the source.
Colour Rendering Index (CRI): This is measured on a numerical scale of 0-100. The higher the CRI, the more accurately the eye is able to perceive colour. The are 15 'R' values in total, yet traditional work lamps used for colour recognition take into account only the first 8 R values out of the 15 value scale. To produce better lighting specifically designed for more accurate colour matching, SCANGRIP third generation work lamps use CRI+. This scale takes an average of all 15 R values to allow for better colour recognition.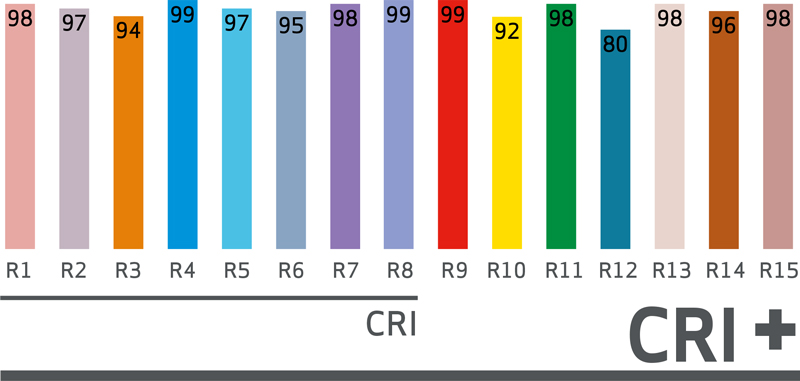 SCANGRIP lamps use COB (chip on board) LED (light emitting diode) technology to provide a uniform spread of light and have been constructed with practicality in mind. Lamps are IP rated for dust and water ingress and fixed lights also carrying an IP shock rating. Additionally, the glass lenses are solvent resistant and easily replaceable.
SCANGRIP is continuously driving development in lighting and battery technology, leading to the diverse range of solutions and accessories available today, with new equipment added regularly. Here we feature a selection of products available to buy at Ultimate Finish.
Matchpen-R £52.00
The Matchpen-R is an easy to carry penlight with excellent colour rendering properties for colour match always readily available in a shirt or pant pocket. Designed for inspection in the workshop and especially useful for detection of scratches, pinholes and swirl marks.
Matchpen-R features a 2 Colour Light function, providing you with the option to choose between 2 different colour temperatures depending on the job at hand.
A focus function is available for a concentrated and focused light beam ranging from 10° to 45°. The penlight is made of sturdy and durable aluminium supplied with solvent resistant glass lens and is easily recharged by the enclosed USB cable.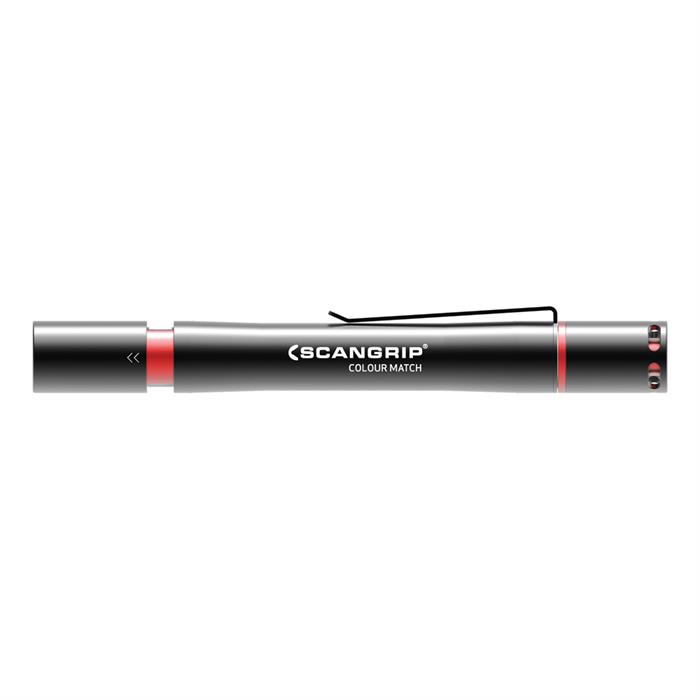 Light Source: Ultra high CRI COB LED
Luminous Flux, Max (Lumen): 100
Illuminance, Min-Max (Lux): 700-8000
Illuminance Distance (Metre): 0.50
Beam Distance (Metre): 95
CRI: RA >CRI+ 92
CCT (Kelvin): 6500
CCT, Low (Kelvin): 4500
Adjustable Colour Temperature: 2 temperatures
Beam Angle Main: 10°-45°
I-Match 2 £95.00
Ever needed to keep your hands free whilst inspecting the condition of paintwork or colour-matching? The SCANGRIP Sunmatch 3 delivers a powerful illuminative beam of light spread over a wider area, to give you the best possible view.
Attached to a headband, the Sunmatch is a hands-free inspection light which turns off or on with a wave of your hand, even if you're wearing gloves. Powered by rechargeable batteries, this headlight is dust and waterproof, robust enough for workshop use, yet sleek enough to be comfortable.
Rather than shining from a point and expanding towards the object of attention, the I-MATCH-2 emits a wider beam, right from the point of origin, to give a more comprehensive overview.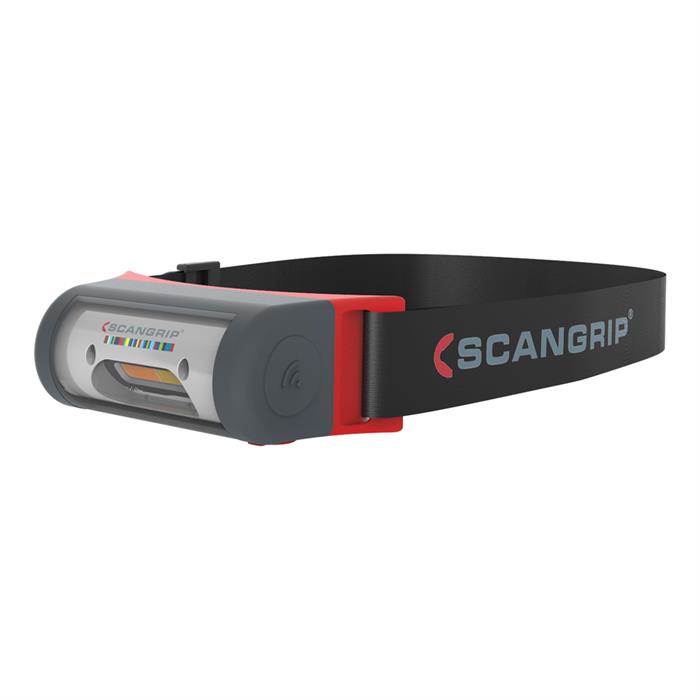 Ultra high CRI+ COB LED
96 CRI+
4500/6500 KELVIN
Lux: 50/500 (step 1/step 2)
Lumen: 80/160 (step 1/step 2)
Operating time: 5h/2.5h
Battery: 3.8V/1600mAh li-poly
Charging time: 3 hours
IK07
IP Rating: IP65 (dust & waterproof)
Sunmatch 3 (3rd Generation) £155.00
Powered by rechargeable batteries, the Sunmatch 3 lamp features an outstanding All Daylight function, providing you with the option to choose between 5 different colour temperatures. A spotlight for inspection is included at the top.
To avoid overheating the built-in intelligent heat protection system switches to low mode (50%) after 3 minutes of continuous use at high mode. Sunmatch 3 is always ready to use and easy to find when placed in its charging base after each job.
Strong built-in magnet and hook attachment allows for easy placement against metal panels for when hands-free operation is required. The adjustable lamp head can be angled through 180 degrees, so you can aim the light exactly where it's needed. Compact design, the Sunmatch 3 fits easily in a pocket or can be worn using the built-in belt clip.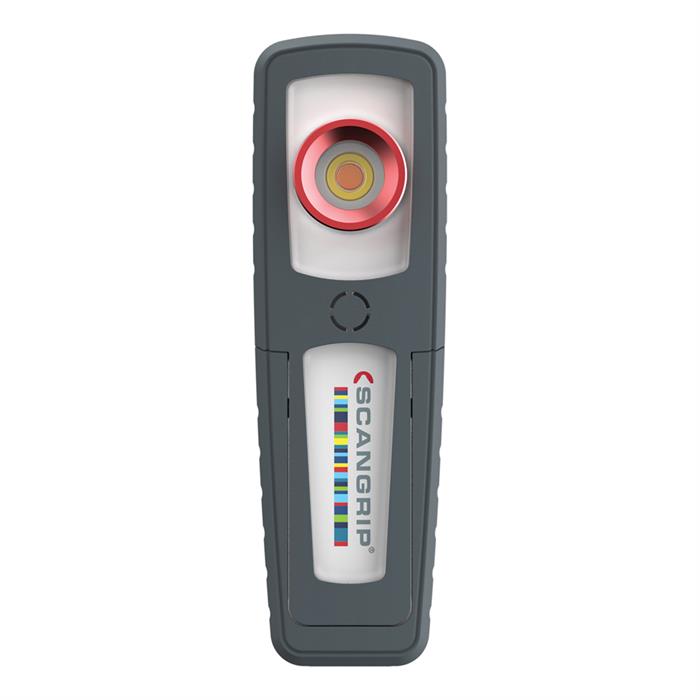 Light source – Ultra high CRI+ COB LED
Illuminance – 700/1400 lux@0.5m (step 1/2) / Spot: 1000
Luminous flux – 250/500 lm (step 1/2) / Spot: 100
Operating time – 4h/2h (Step 1/2) / Spot: 3h (Built-in system switches to low mode after 3 minutes use at high mode)
Charging time – 4h
Cable – 1m USB
Operating voltage – 100-240V AC 50/60Hz
Battery – 3.7V/2600 mAh Li-ion
CRI> 96 CRI+ / Spot: 95
CCT – 2500-6500 (5 steps) / Spot: 4500K
Dimensions – 190 x 60 x 32 mm
IP rating: IP65 (dust & waterproof)
Multimatch R £150.00
The Multimatch R is a handy and powerful work light for inspection and detailing providing up to 1200 lumen.
Featuring the outstanding All Daylight function, the Multimatch R provides you with the option to choose between 5 different colour temperatures depending on the job.
The lamp is easy to carry and is ergonomically designed for a good grip on the handle, which is also equipped with powerful integrated magnets for flexible mounting. This gives you high flexibility and application possibilities for internal inspection of cars and other narrow areas.
The lamp is designed for direct mounting on the SCANGRIP Tripod and Wheel Stand. A rechargeable built-in power bank with USB outlet makes it possible to charge mobile devices.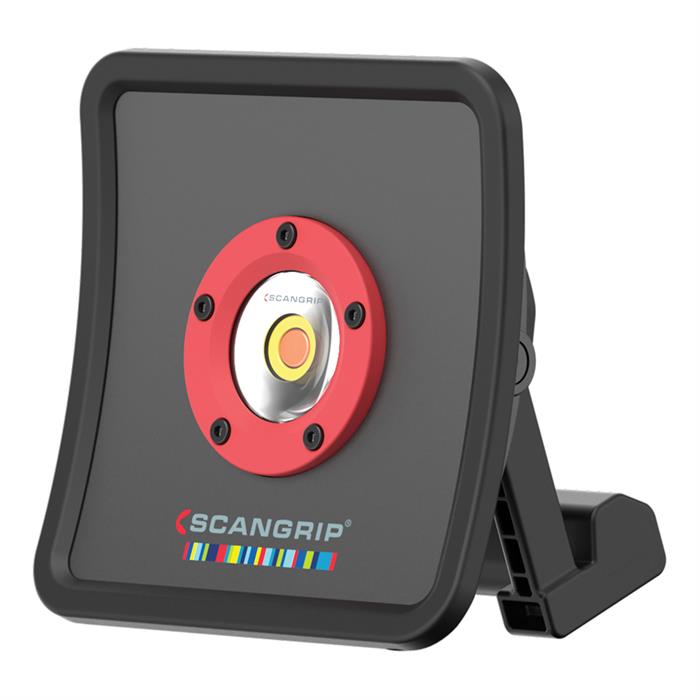 Light Source: Ultra high CRI+ COB LED
Luminous Flux, Min-Max (Lumen): 120-1200
Illuminance, Min-Max (Lux): 250-2500
Illuminance Distance (Metre): 0.50
CRI: RA >CRI+ 96
CCT (Kelvin): 6500
CCT, Low (Kelvin): 2500
Adjustable Light Output: 5 levels
Adjustable Colour Temperature: 5 temperatures
Beam Angle Main: 100°
The full range of SCANGRIP products can be found here.
Have a question on any of our products Email sales@theultimatefinish.co.uk or call 01474 360 360.
Our team is on hand, Monday to Friday, 8am-5pm.