Mercedes SL63 AMG Returning To Former Glory – Part I
There's always that little bit more satisfaction to be gained when a car arrives with us here at our Brands Hatch Studio not looking its best and by that, we mean it needs a real thorough 'going over' to bring it to a show-stopping finish. This was certainly the case with a Mercedes SL63 AMG which recently came to us for comprehensive detailing service and such were the number of lovely detailing images captured throughout the process, we thought it would be fitting to split this particular feature into two blogs!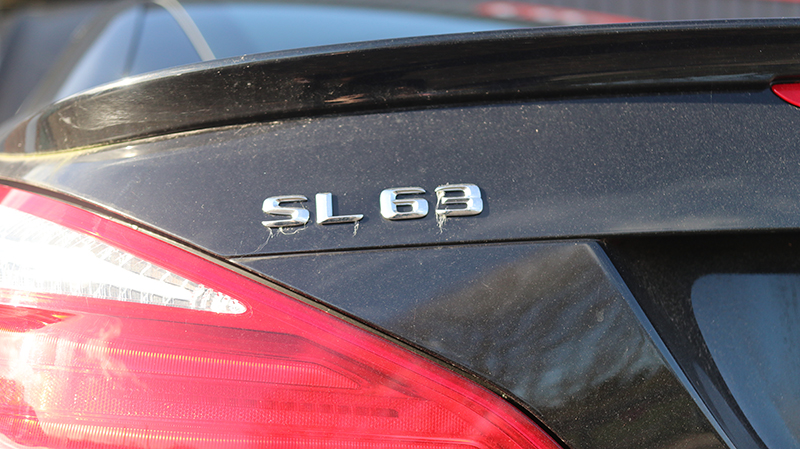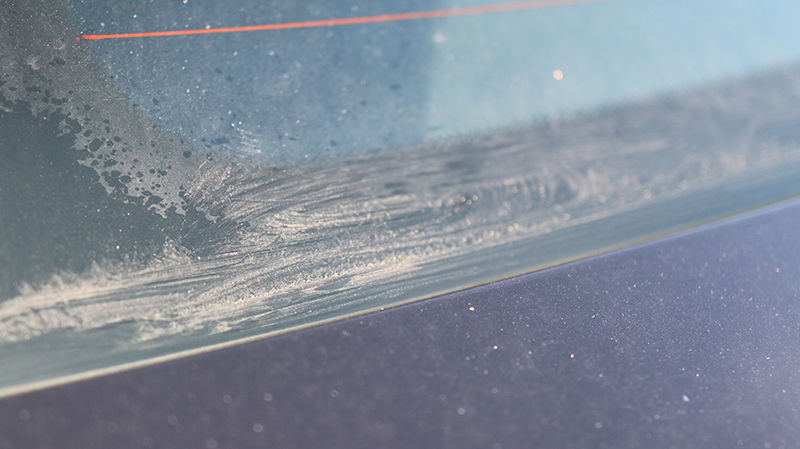 The owner of this particular Mercedes SL63 AMG from 2016 was looking to bring the car back to where it should be, and we would be undertaking a 2-Stage Gloss Enhancement and Alloy Wheel Treatment as part of our service to get it there.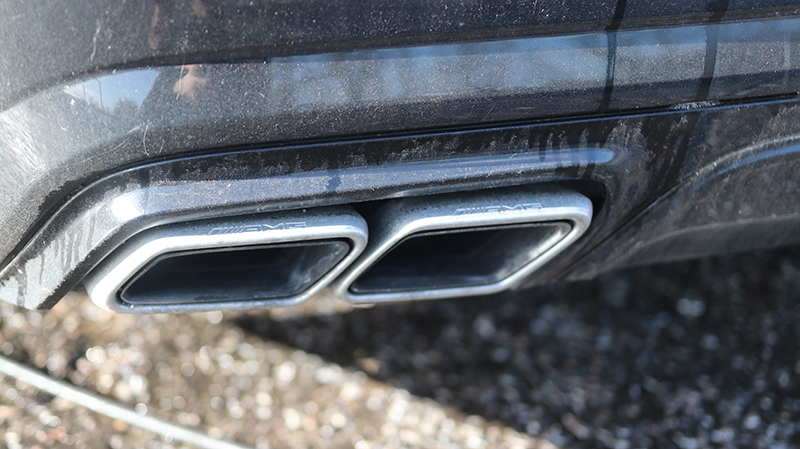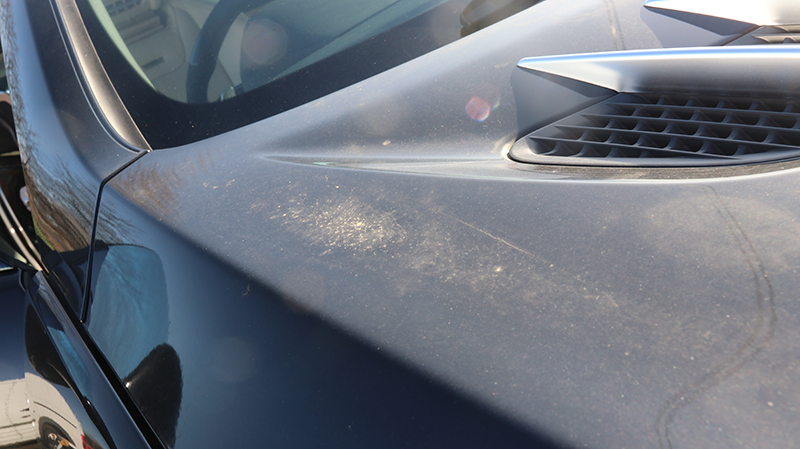 In Part I of this blog, we will be focusing on all the methods and products concerned with decontamination, pre-washing, washing and drying, in preparation for polishing and protection for the conclusion in part II.
Assessing Dust, Dirt, Grime & Mildew
Before beginning with the practical side of things, taking the time to visually assess the car is always advantageous. Walking around the Mercedes and sizing up potential problem areas, we didn't have to look too hard to find examples of visible contaminants on this super-sleek looking convertible which may need extra attention. Upper sections of the bodywork were showing all the evidence of a vehicle that has been subject to shelter under a tree for some time, or just general environmental fallout which has made its way to settle on the black paintwork over time.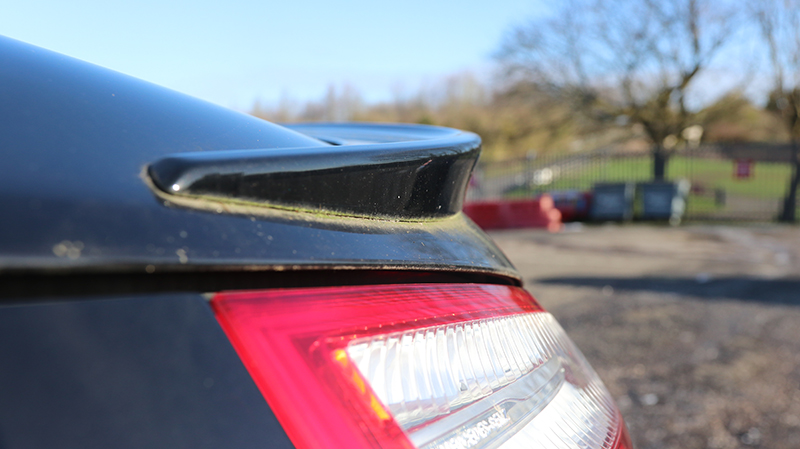 Upon opening up the doors and boot, the amount of fallout that had settled and made its way down into the panel gaps was plentiful. A host of treats were emerging for our professional detailer to get his teeth into already!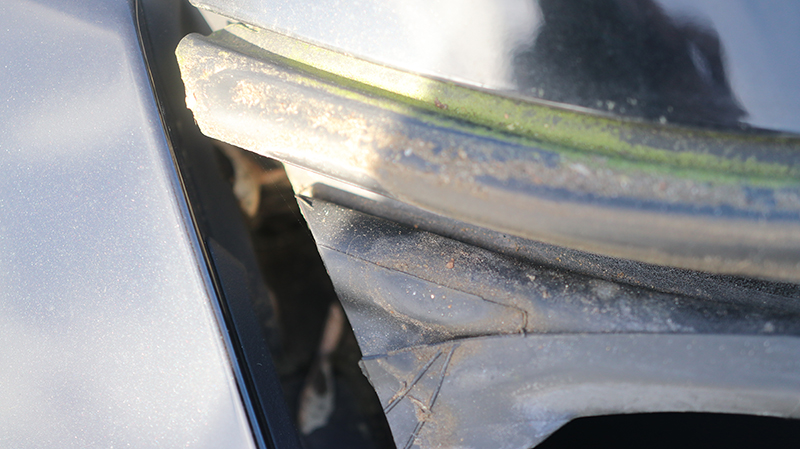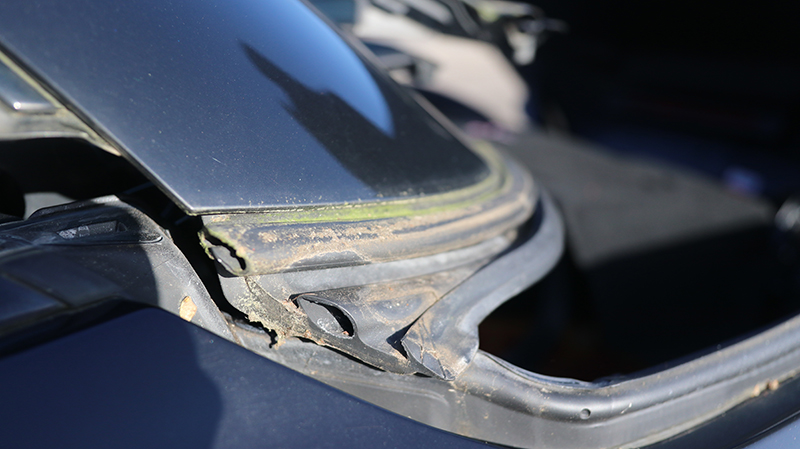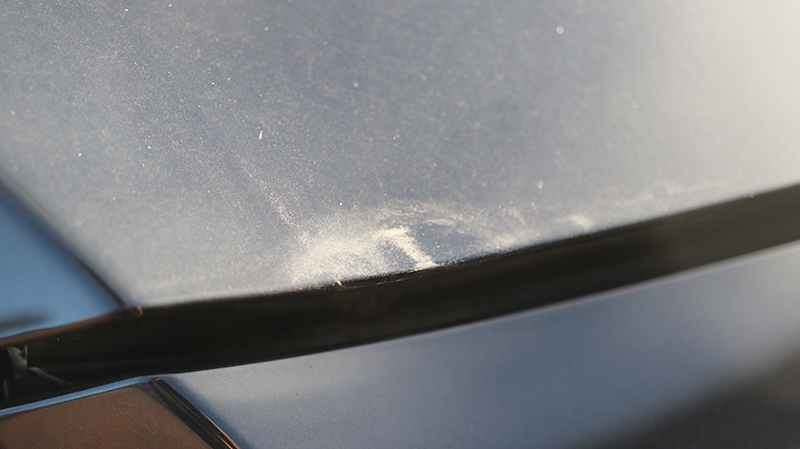 Raising The Car For Degreasing & Iron Fallout Remover
Decontamination of the surfaces is always our first port of call and in order to make the wheel arches an easier proposition to clean, we raise each side of the Mercedes using a trolley jack. This enabled the alloy rims to be cleaned easier and made for ample access for cleaning of the wheel arches, sills and underside of the car. Using a Kranzle 1152 Pressure Washer with adjustable wheel arch access head, loose pieces of dirt can be blasted away before the application of Bilt-Hamber Surfex HD – a water based degreaser which helps to eliminate oil splatter and other such contaminants.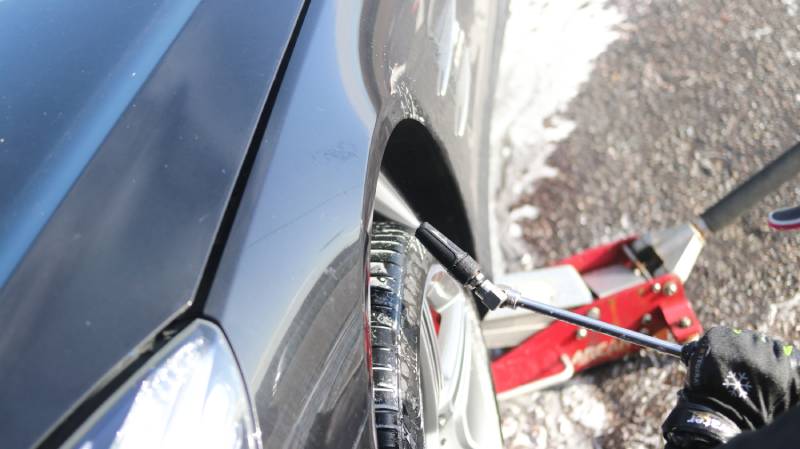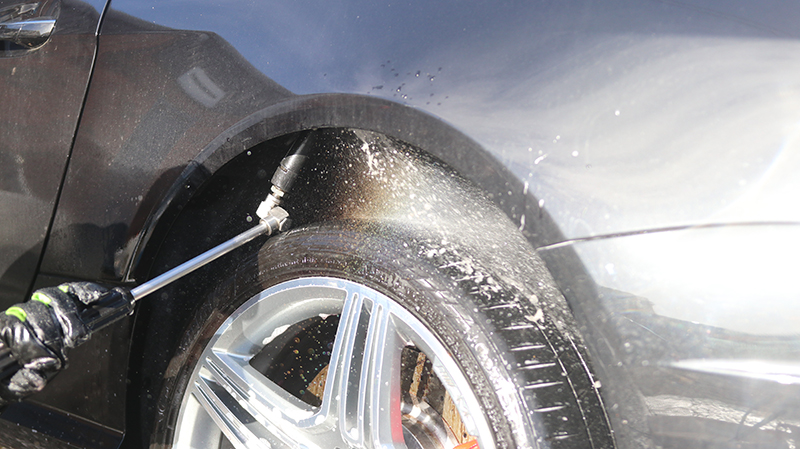 A major advantage of raising the wheel off the ground is it will also enable you to rotate them, which means you can achieve a much more consistent treatment all the way around rather than having to struggle to reach problem areas when the wheel is sitting stationary. We apply Gtechniq W6 Iron & General Fallout Remover liberally leaving sufficient dwell time (important not to let it dry) for the product to enter its colour changing phase.
If you're new to fallout removers, they are now very much so a mainstream item for enthusiasts and professionals, with plenty good reason for that too. The importance of getting your wheels as clean as possible prior to focusing on the rest of the bodywork (knowing you have wiped it all away will prevent any additional dirt transferring to the bodywork later on) means that the fallout remover has slotted in perfectly as part of most people's pre-wash routine. With all the contamination shed from hard working brake components, the solution locks into dirt and debris, breaking them down ready for safe removal with a pressure washer.
From a user perspective, the real satisfaction with fallout removers comes from the colour changing properties that occur. They're not just for show – they indicate when the dirt is being loosened enough to remove and also how much of it there is. This is particularly useful for when you are working on a vehicle that is especially dirty as it is more than likely that you may want to repeat the process multiple times until you reach a level where there is little to no colour changing properties remaining.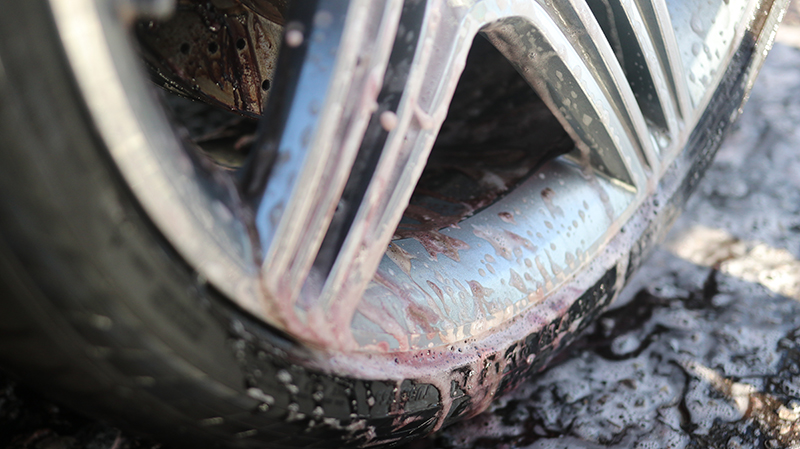 Safe Wheel Cleaning & Door Shuts
Following the attention already paid to the wheels, it now means that when we introduce a non-aggressive wheel cleaner – UF Safe Wheel Cleaner to be precise – they are already in decent shape. Working with the wheel cleaner we also use a selection of Wheel Woolies brushes with varying handle lengths and brush widths to reach between the spokes and deep into the barrels at the rear. With the wheels being coated in part II of this blog, it is imperative that they are completely freed from contaminants.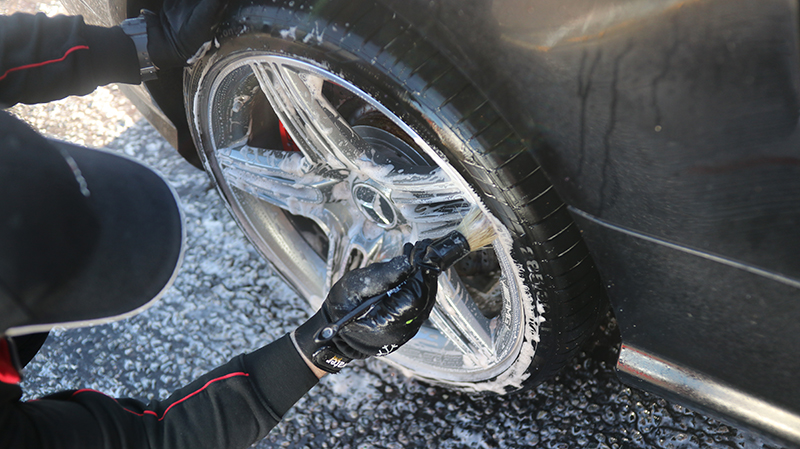 Although we knew the snow foam would be going to work between panel gaps later on, it is standard practice as part of the process to open up the doors on the car and apply a degreaser using a Kwazar Pump-Up Sprayer, before blasting away with the pressure washer having been left to dwell for a short period.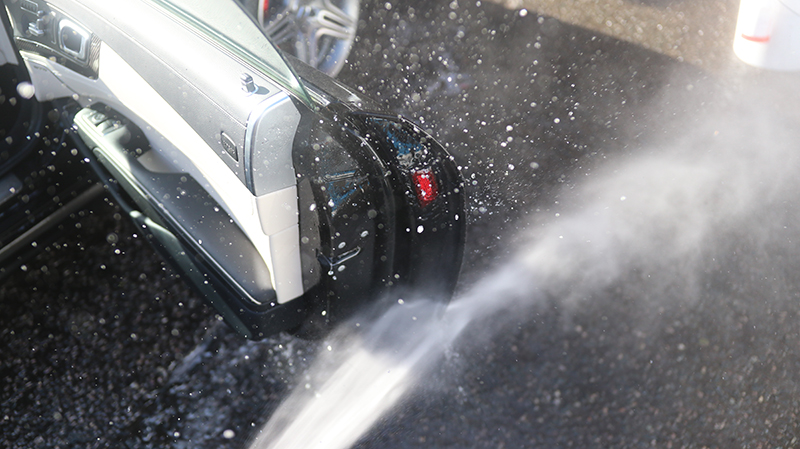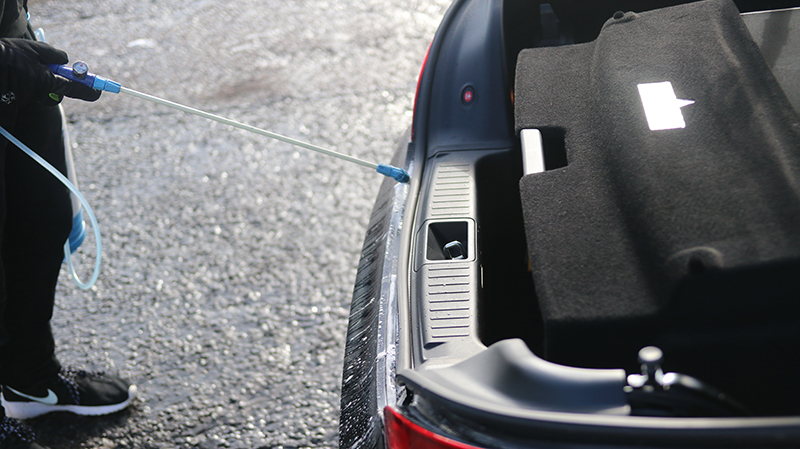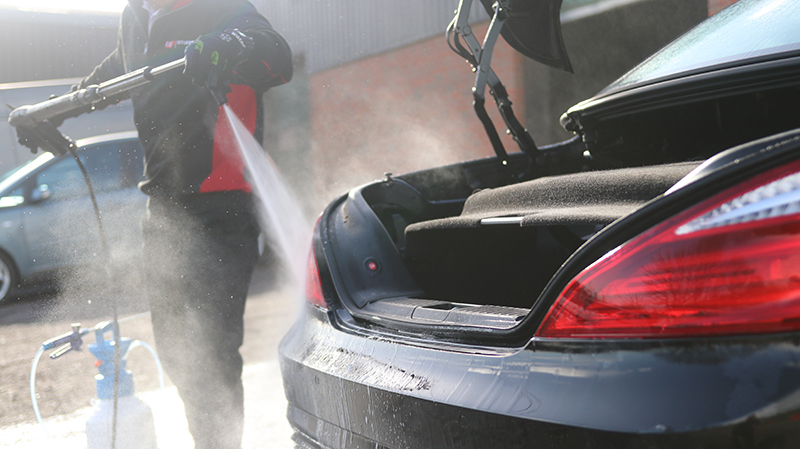 Cleaning The Engine Bay
With the heat and grease which builds up under the engine bay, you'll then get a steady build-up of grime too, all of which was present underneath this impressive AMG unit – not to mention an awful lot of dust!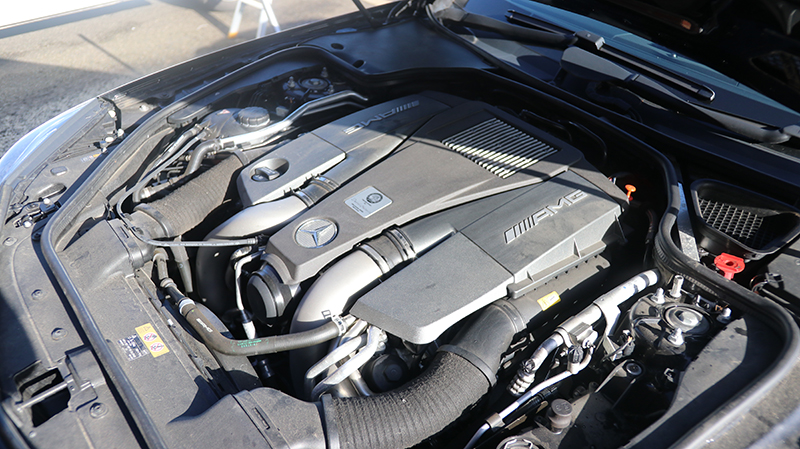 The versatility of Surfex HD is demonstrated again here as focus turns to the engine bay treatment of the SL63 AMG. An Auto Finesse Hog Hair Detailing Brush agitates the solution dotted around the bay and with Surfex being a biodegradable non-toxic cleaner with no solvents, it's exactly the right type of agent to safely bring the gleam back under the bonnet.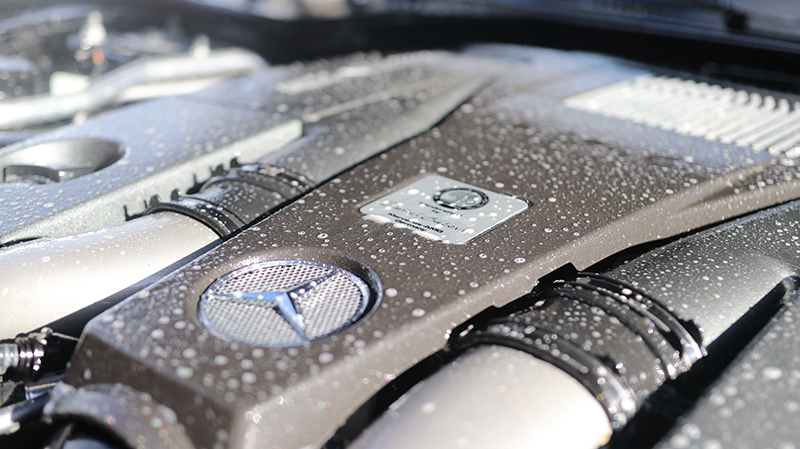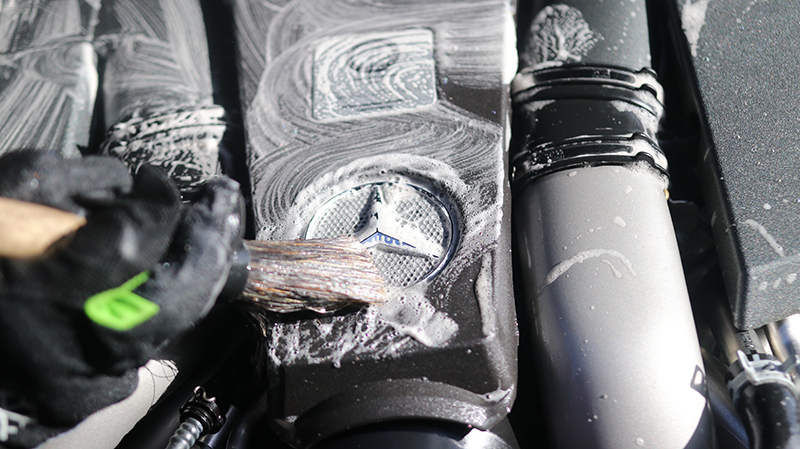 Once the product was sufficiently worked into all the intricate areas, it can then be jet washed away to result in an almost instant transformation.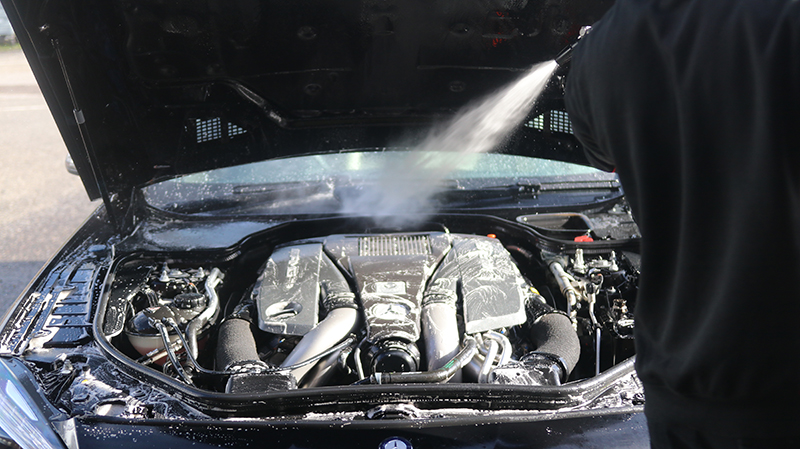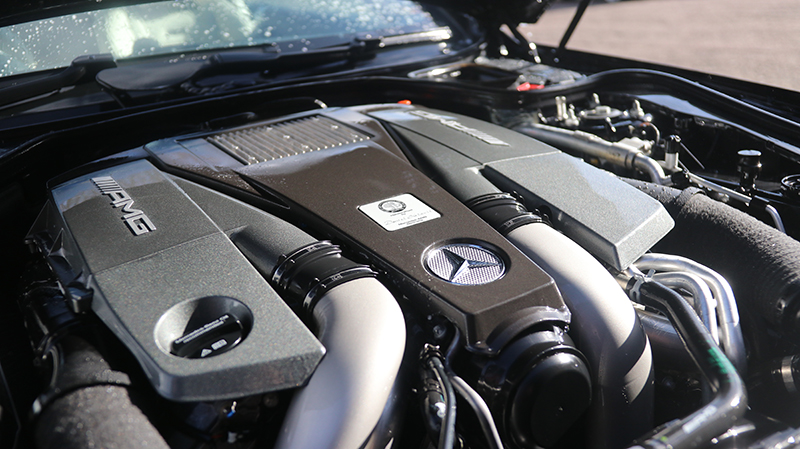 Introducing a Snow Foam
With the Mercedes fully rinsed off, it is now time to attach the Snow Foam Lance to the Pressure Washer and treat the car to a much needed dousing of UF's Ultimate Snow Foam. With most pressure washers now supporting a foam bottle attachment, it has been a significant addition to car care enthusiasts up and down the land to not only assist in removing larger particles of stubborn dirt, but to also reduce the chances of scratching paintwork.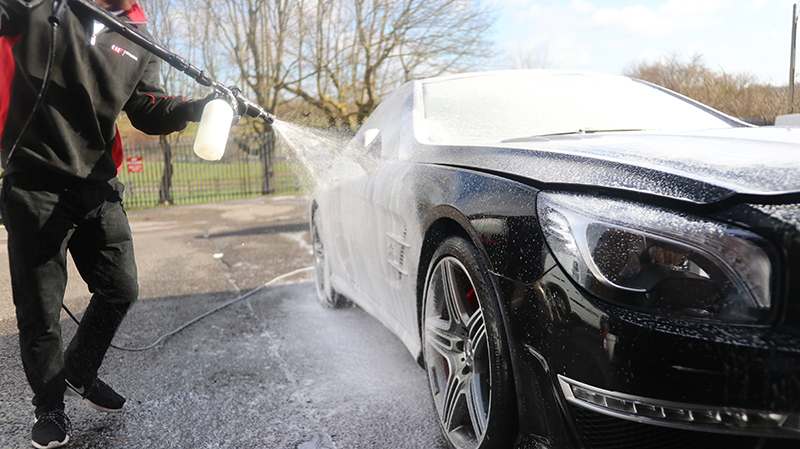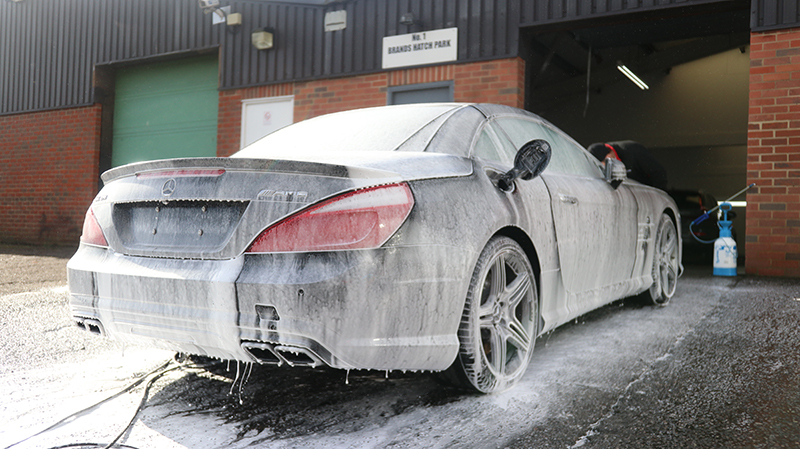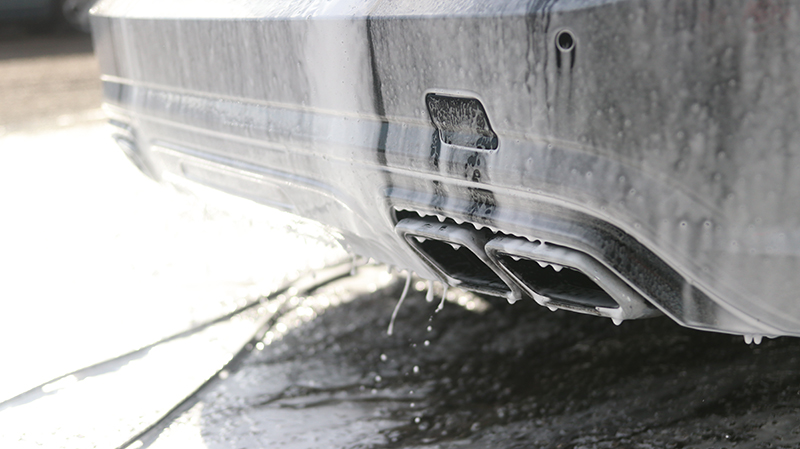 Similarly to the satisfaction gained when watching the colour change on the iron fallout, seeing a car disappear under the white blanket of foam with all the traces of murky dirt seeping away as it dwells is very satisfying indeed!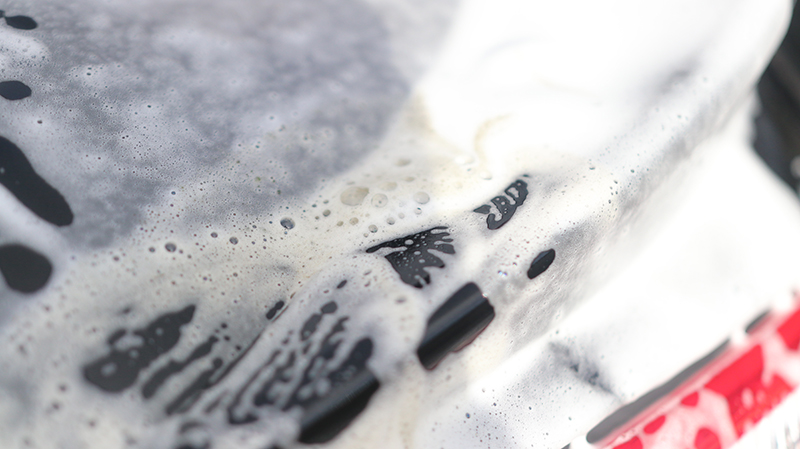 Once the car is sufficiently covered and seeping into all the panel gaps (which was much needed on this Mercedes) it is always worth having a soft detailing brush to hand to work around those problem areas where dirt is extra tricky to access, such as badges, and intricate grills. We picked up a Swissvax Detail Brush to work the foam around softly.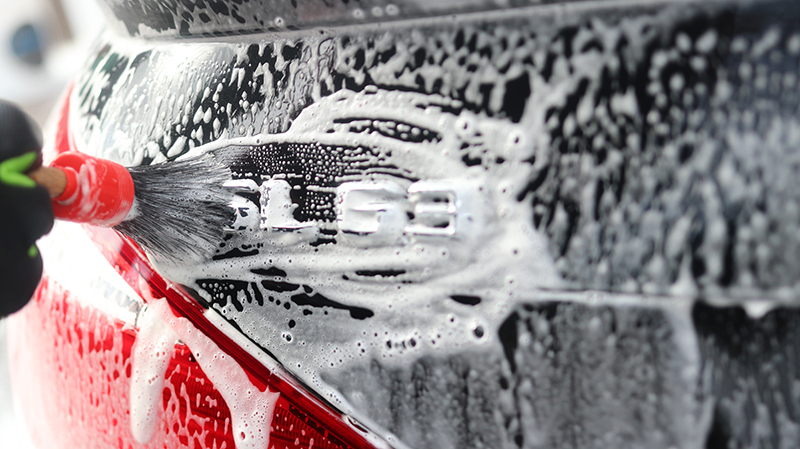 Readying The Surface With a Wash & Clay Bar
The SL63 AMG was washed carefully using the Two Bucket Method and a Gtechniq WM2 Microfibre Wash Mitt – particularly effective at absorbing large volumes of shampoo and soft enough to ensure no swirls or scratches are inflicted. The two buckets ensure that the wash solution is kept separate from the rinse solution, with any grit or dirt picked up from the wash mitt falling to the bottom of the rinse bucket when rubbed against the Grit Guard.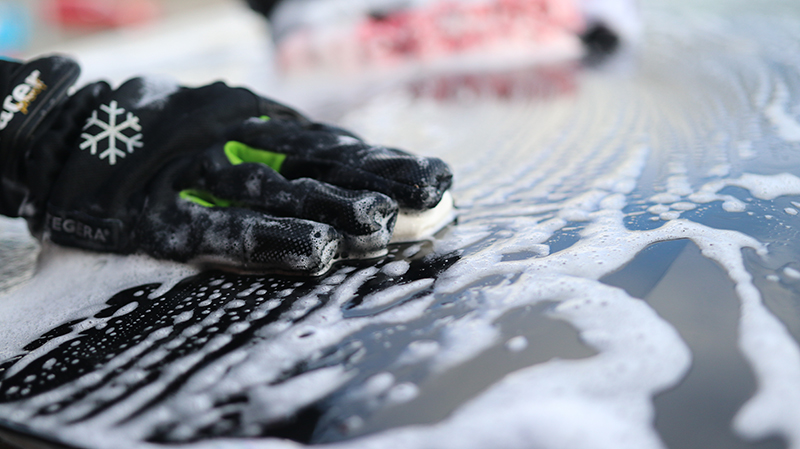 When a car has a ceramic sealant application lying ahead in its detailing journey, the significance of ensuring all the panels it will be applied to being as smooth as glass to touch, becomes imperative. To eradicate all the remaining contamination, a clay bar is required – not only will it address the surface smoothness, it's also key for achieving the best shine and reflectivity for the ceramic coating later on.
Most vehicles will often get a firm build-up of gritty contaminants and tar around the wheel arch, specifically around the lower wing (splatter from roads and brake particles), this is where the clay bar can really be at its most effective – you can instantly feel the improvement after a few passes.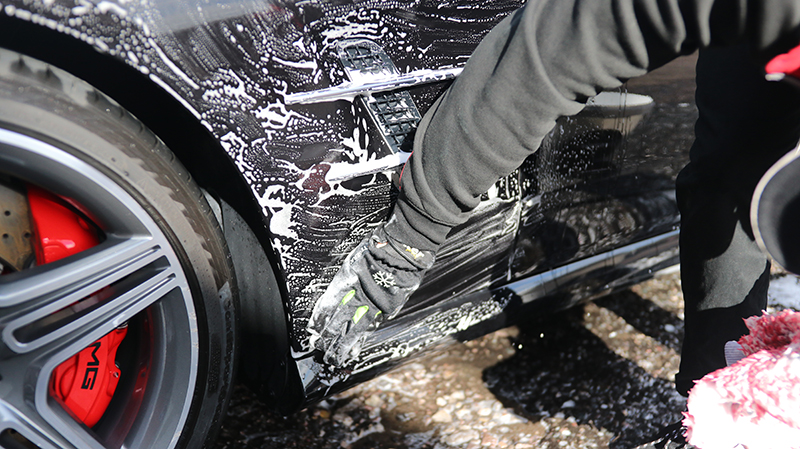 We used Bilt-Hamber Auto-Clay Original together with UF Pure Shampoo to act as the lubricant on this SL63 AMG. Many clay bars on the market are recommended for use with quick detailers or alike, but at this stage as we are purely decontaminating and not looking for an immediate 'shiny finish' so to speak, the soapy shampoo from UF Pure is ideal. The clay bar can easily glide across surface panels, collecting contamination which are both visible and invisible to the naked eye.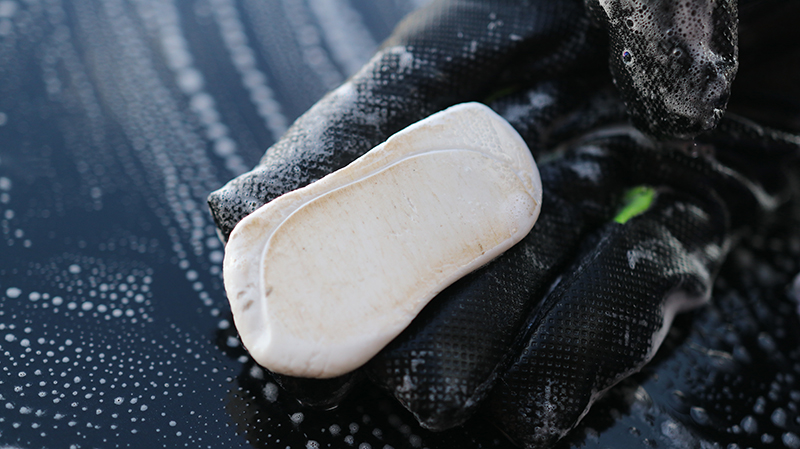 Following a further rinse, an Aqua Gleam De-ionising Water Filter is used for a final pure water rinse.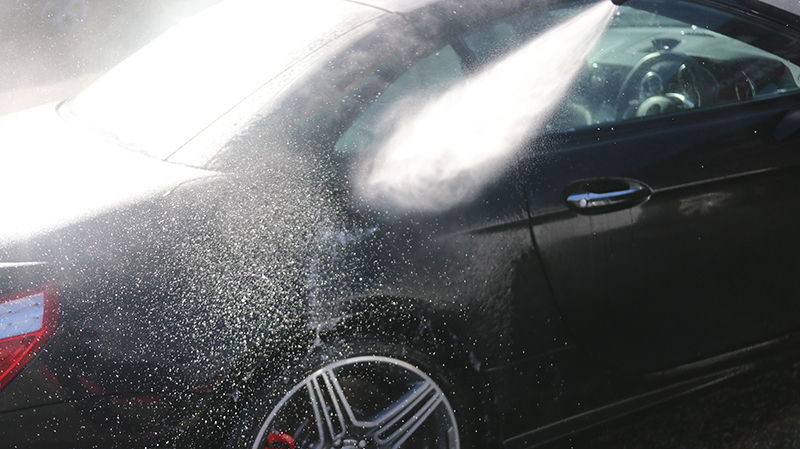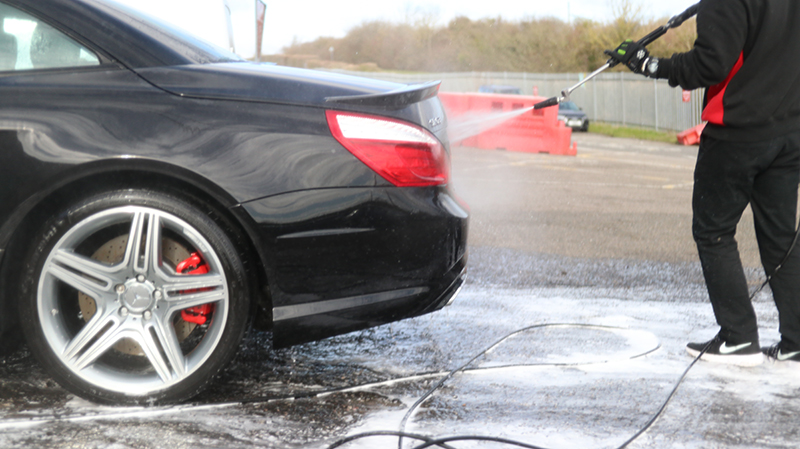 The SL63 AMG is then driven into the UF studio ready to be dried with a BigBoi BlowR Pro Touchless Dryer. Here the door trims, badges, grill, under the wheel arches and under the bonnet are dried until all traces of moisture have gone.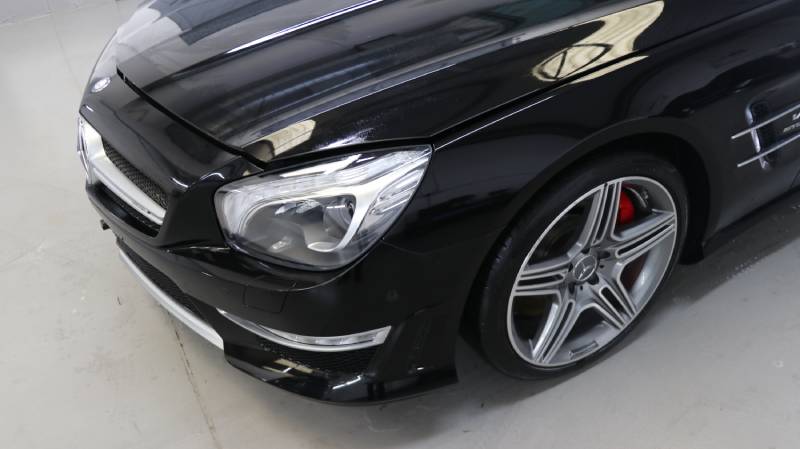 In Mercedes SL63 AMG Part II, read about machine polishing, wheel and brake component treatment, plus the application of all protective coatings to the paintwork, wheels, leather, fabric and glass.
Featured Products Used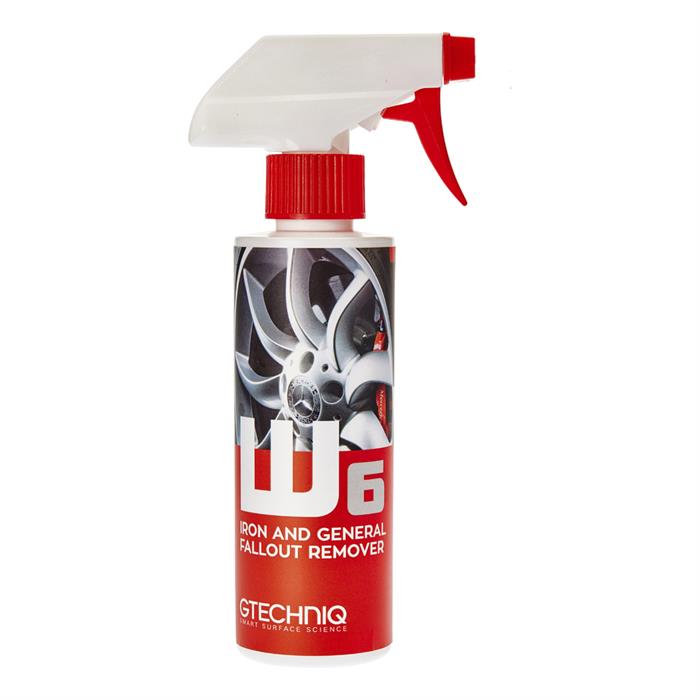 Gtechniq Iron & General Fallout Remover From £5.95
Dissolves fallout & brake dust quickly
Will not remove wax or sealants
High-cling gel formula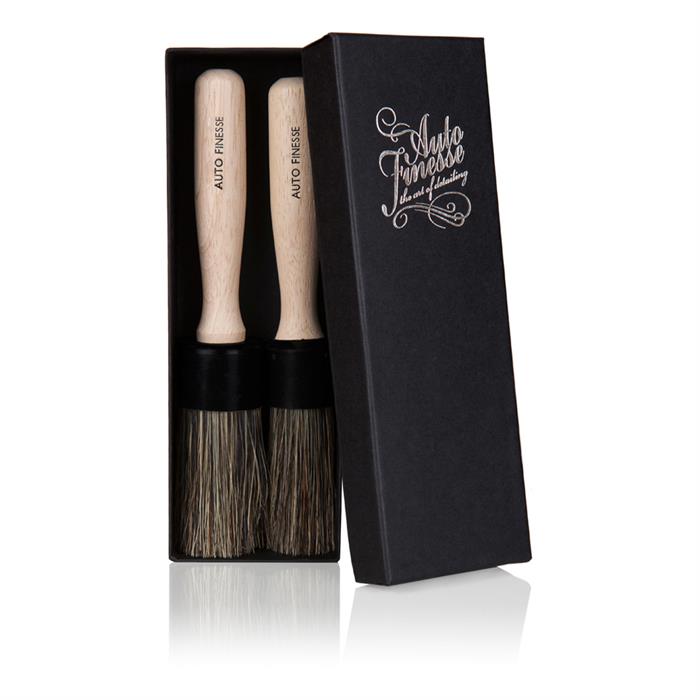 Auto Finesse Hog Hair Detailing Brushes £24.90
Soft bristles will not scratch sensitive surfaces
Long bristles allow better access to tight areas
No metal – nylon ferrule & glued, not woven bristles for non-scratch peace of mind
2 brushes 25 x 200 mm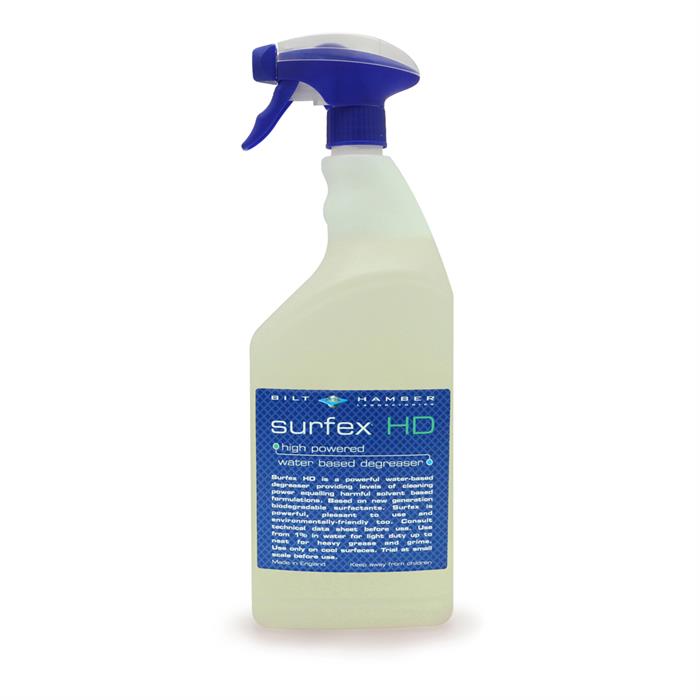 Bilt-Hamber Surfex HD From £10.95
Biodegradable, non-toxic cleaner
Removes tough grease and oil-based contamination
Can be used neat for harder grime or diluted for lighter cleaning duties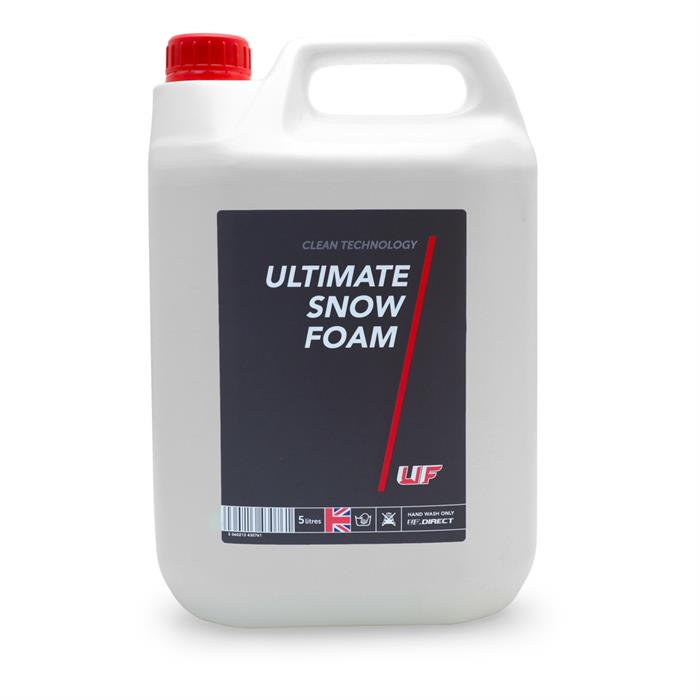 UF Ultimate Snow Foam £15.95
Pre-wash non-contact cleaner
Designed & tested by professional detailers
Ultra foaming properties for maximum effect
Helps keep clear coat swirl-free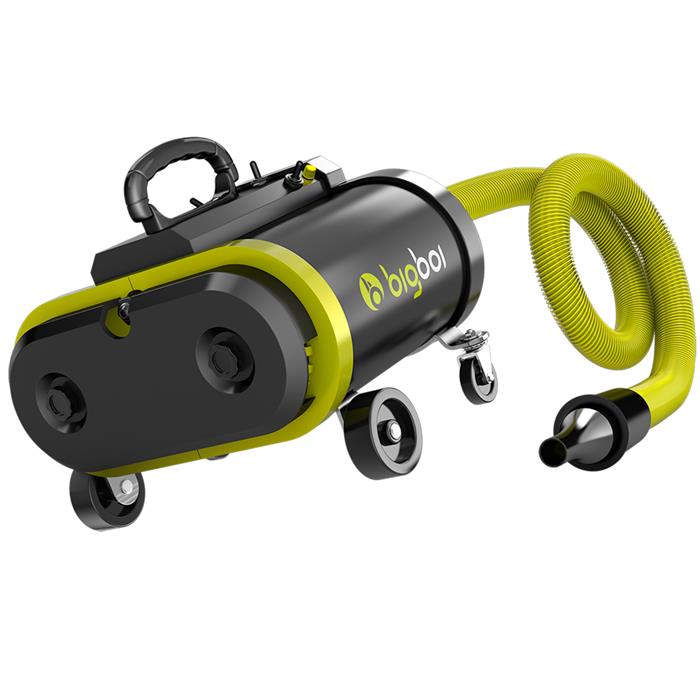 BigBoi BlowR Pro Touchless Car Dryer £329.00
Touchless drying keeps paintwork safe from scratches & swirls
Powerful twin motors blast water out of traps & away from surfaces
Dries vehicles up to 80 times faster than traditional drying methods
Great for drying around filler caps, wheel spokes, calipers & nuts
Want your vehicle's appearance cosmetically enhanced or protected? To discuss the most appropriate detailing treatment call 01474 360 360 or complete the online enquiry form here. We provide a bespoke, no-obligation quote via email.

Shop The World's Best Car Care Products – Ultimate Finish
Award-Winning Detailing – UF Studio