Ultimate Detailing Studio – Not Just For Supercars!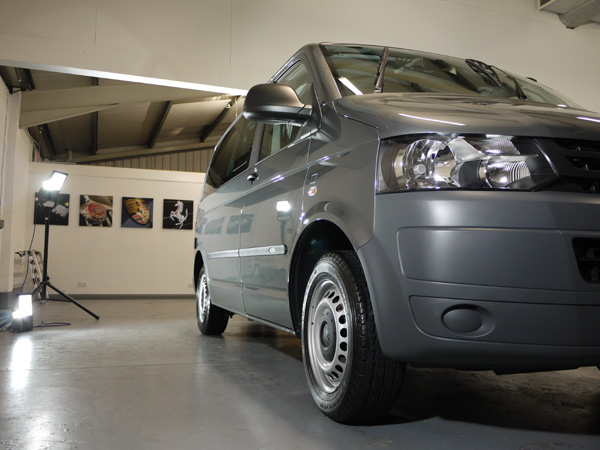 The Ultimate Detailing Studio has prepared a vast range of cars – Aston Martin Vantage, Audi R8 Spyder, Ferrari 458 Italia, TVR Tuscan 2S, McLaren MP4-12C – we have even won awards for preparing show cars to 'Concours' standards.
However the Ultimate Detailing Studio is not just about detailing supercars, it's detailing for whatever your automotive object of passion happens to be, and every now and then something "a bit different" comes in – a Fiat 500 TV Giannini, a Jaguar XK140. Recently a customer brought in something "quite different" and quite a bit larger! It was though, still very clearly his passion!
The VW T5 Camper Van (Bilbo Conversion) arrived with a couple of deep scratches the owner just couldn't live with. With the paintwork thoroughly cleaned having been pre-washed using Ultimate Snow Foam, then washed with Swissvax Car Bath the camper was dried and the paintwork inspected using a 3M Sun Gun to highlight any problem areas. The two deep scratches were going to take some work, particularly with hard VW paint.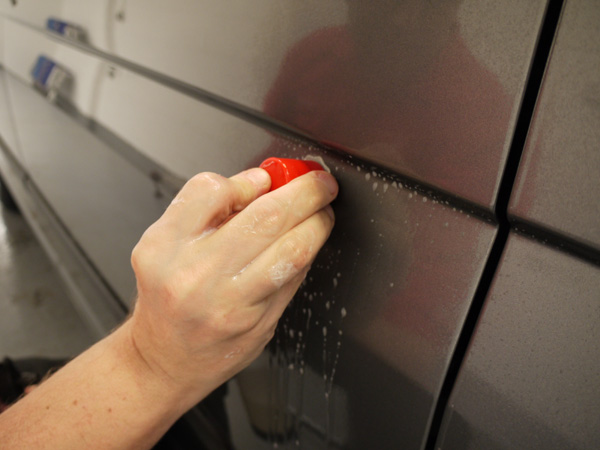 Our Master Detailer got to work first to attend to a stone chip using a sanding daisy to remove the imperfection. The two deep scratches were tackled using 1200 wet & dry paper and fined down using 3000 grit. Then machine polishing was carried out using a FLEX PE14-2-150 Rotary Polisher and SCHOLL Concepts S2 Orange High Performance Compound on a SCHOLL Concepts Orange Pad the whole camper was scratch-free. SCHOLL Concepts S17+ was used as the final finishing polish before the panels were wiped down with IPA, ready to receive two layers of 22PLE VX1 Pro Signature Glass Coat.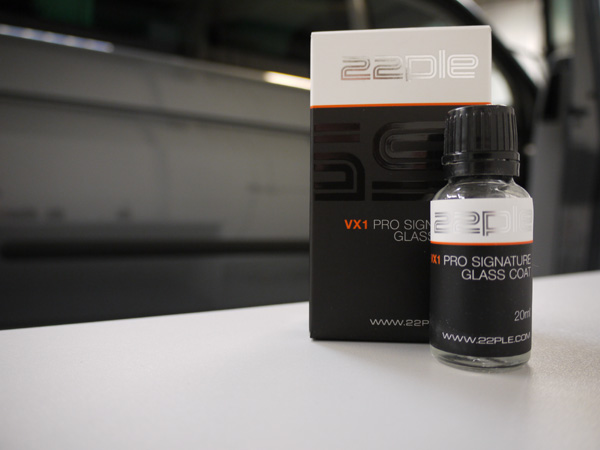 The wheels were sealed using 22PLE VM1 Signature Rim & Metal Coat to give them the best possible protection from brake dust build up, road salts and grime, and the windows were finished with Gtechniq G1 ClearVision to repel water, snow, sleet, etc during the coming winter months. The tyres on the camper were treated with Swissvax Pneu to give them a lovely smart finish. The exterior plastic trim was sealed with 22PLE VR1 Plastic & Trim to keep it protected.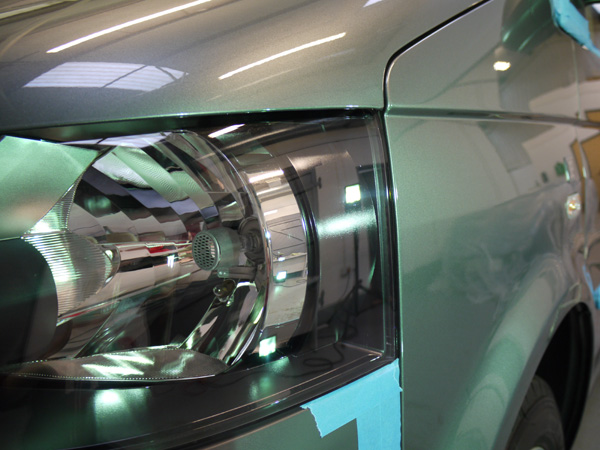 The final part of the detail was the addition of a layer of Swissvax Crystal Rock applied by hand to give the paintwork a warm glow. The customer was delighted with the results – another happy customer of the Ultimate Detailing Studio!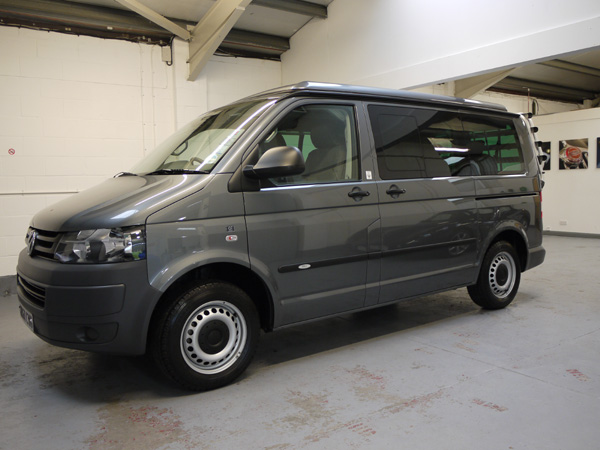 Details of our Full Paintwork Correction Treatment and other award winning detailing services can be found here