Vibration Polishing Two-Piece Wheels On A Bentley Mulsanne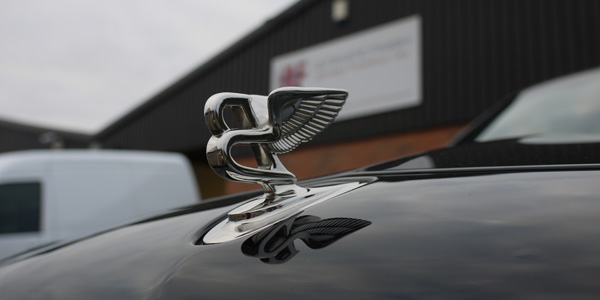 Ultimate Detailing Studio offers more than simply a detailing service, so when a customer had some cosmetic damage to a wheel of his Bentley Mulsanne we were the first place he turned.
The damage was in the form of a significant scuff on the inner highly polished section of the special order 21 inch two-piece polished alloy wheels. Without question the only remedy was to have the wheel refurbished.
Recognising the specific nature of the rim meant the 'standard' wheel refurbishment service offered by many wasn't going to come up to the mark, the Ultimate Finish Team extensively researched and sourced a 'vibration polishing' specialist.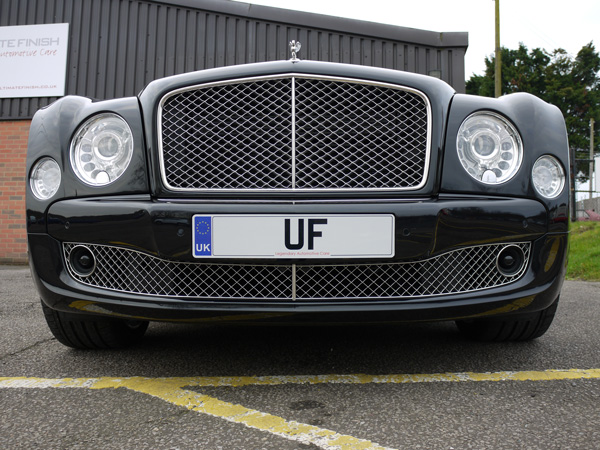 Originally developed as a means of taking the sharp edges off gears in the manufacturing and engineering industries, vibration polishing is a highly specialised type of metal finishing. With the rise in popularity of split rim (two-piece) wheels with polished billet aluminium centres, the process is now being used by many exclusive car marques including Bentley and Audi during the manufacture of their wheels.
Specific and very expensive equipment is required for vibration polishing, so not surprisingly only a very limited number of companies in the UK have the facility to refurbish these wheels to the same exacting standard demanded by the manufacturer.

Vibration polishing is a two-part process involving two individual machines filled with different types of media. Although the machines can accommodate up to 26 inch rims, the most popular sizes are the 20 and 21 inch wheels found on many modern Audis and Bentleys. The process begins with the wheel being immersed in the first machine which is tightly packed with triangular-shaped resin pellets. The wheel spends up to three hours being processed before being moved into the second machine which is filled with small porcelain balls, note: filling this machine with porcelain costs somewhere in the region of £14,000! The wheel is 'tumbled' in this porcelain media for up to a further three hours. The whole process requires close supervision by an experienced operator who is responsible for determining when the perfect finish has been achieved.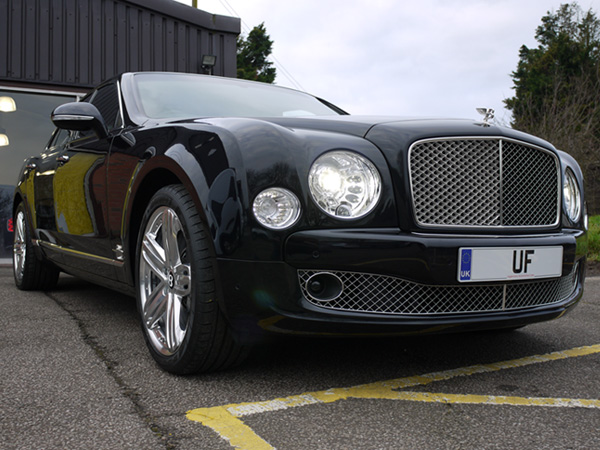 Once the wheel has been removed from the porcelain media it is minutely inspected and, once deemed to be perfectly polished, a high quality acrylic lacquer is applied. The wheel is then baked in a kiln at 200 degrees Celsius, fusing the lacquer to the surface of the polished metal.
The finished result (as seen below) returns the wheel to its original condition as it was prior to leaving the Bentley factory.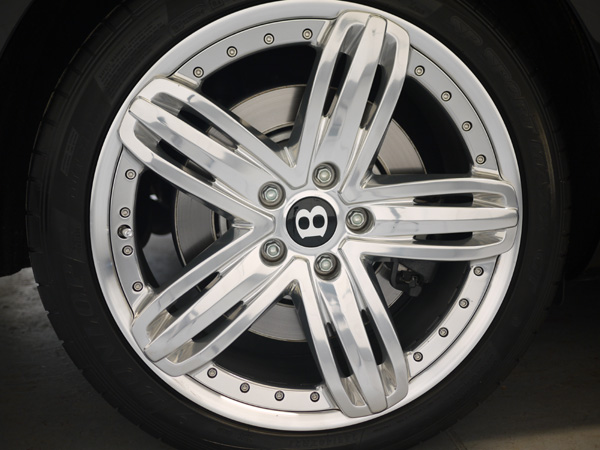 Another successful treatment completed by the team at Ultimate Finish, and another very satisfied customer.
For Award Winning Detailing Services visit Ultimate Detailing Studio or call 0845 838 1200 to discuss your requirements.
Ultimate Finish – Legendary Automotive Care since 1999