BMW E30 325i Cabriolet – Swissvax Gloss Enhancement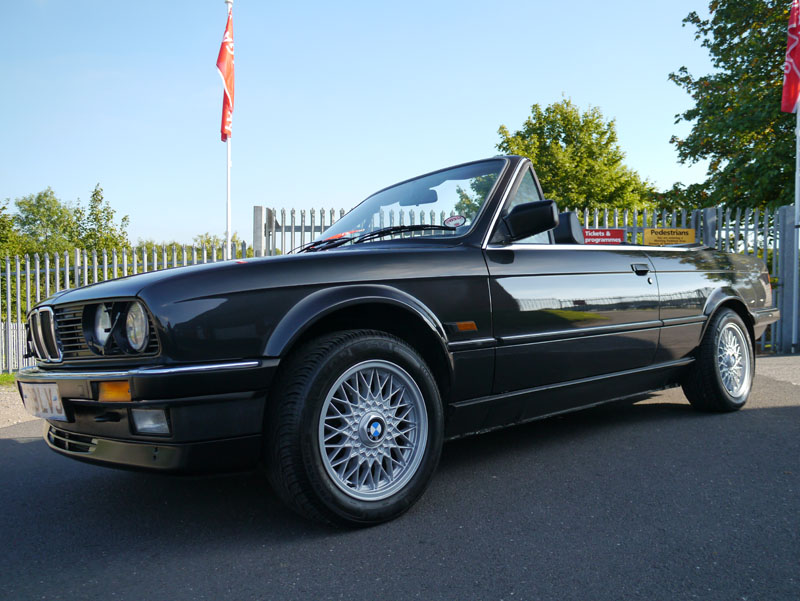 One of our customers is an avid enthusiast of the BMW 325i series and loves to see them brought back to a high standard. The latest one he found himself in possession of was in desperate need of some TLC, and the desirable colour combination of Diamond Schwarz Metallic with black leather interior really lent itself to being restored. Totally original – this 25 year old classic still had charm! It would have even more once Swissvax had worked its magic.
Our customer wanted a natural carnauba wax finish and specifically requested we use Swissvax products due to their impressive reputation in the Classic Car & Concours arena where they have featured prominently at many events including the prestigious Salon Prive.
Initially the 325i cabriolet was treated with Bilt-Hamber Korrosol to remove any iron particle fallout which had adhered to the bodywork and wheels. Then Valet Pro Citrus Tar & Glue was applied to dissolve any tree sap and tar spots that had bonded. Bilt-Hamber Surfex HD was applied to the wheel arches, boot, bonnet and door shuts to remove any greasy build up. The wheels were then washed using Valet Pro Bilberry Wheel Cleaner. Finally the whole car, including the cabriolet top was covered with Ultimate Snow Foam.
The cabriolet was really dirty, so I used Ultimate Snow Foam and then a brush to scrub it to remove the ground-in dirt. The foam lifts a lot of the dirt out anyway so the whole process didn't take long at all. We left it to dry for quite a long time – it's really important the hood is completely dry before sealing it, otherwise you lock moisture in and that causes rotting and mildew issues further down the line. When it was dry we sealed it using Swissvax Lotos Protectant – Master Detailer, UDS
The car was then washed using Swissvax Car Bath, Swissvax Waschpudel and Two Bucket Method, rinsed using an Aqua Gleam De-ionising water filter and then patted dry using Swissvax Micro Dry Wonder Drying Towels.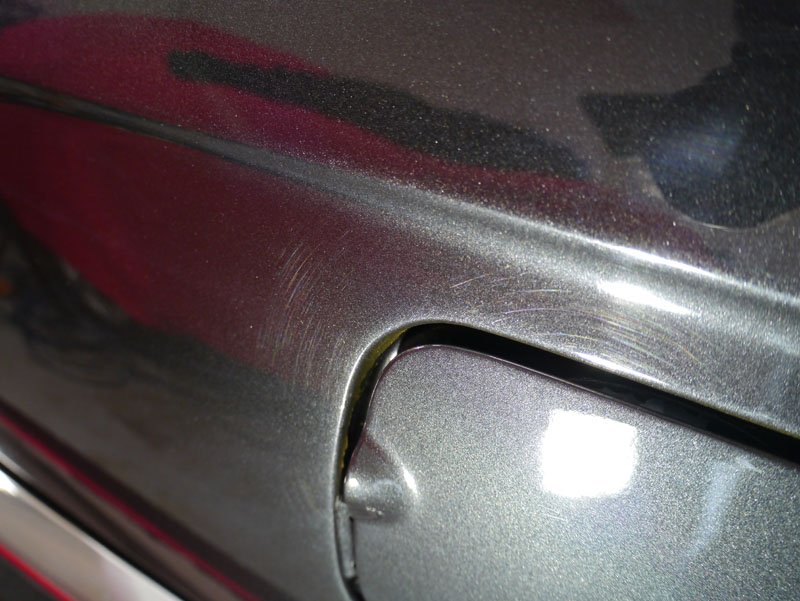 The paintwork was inspected using a high intensity light to show clearly the blemishes, allowing our Detailer to work evenly over the whole car.
The bodywork had some swirls and scratches, as is to be expected from a 1988 vehicle. It didn't take much to bring it up nicely though and the metallic flake really came through. – Master Detailer, UDS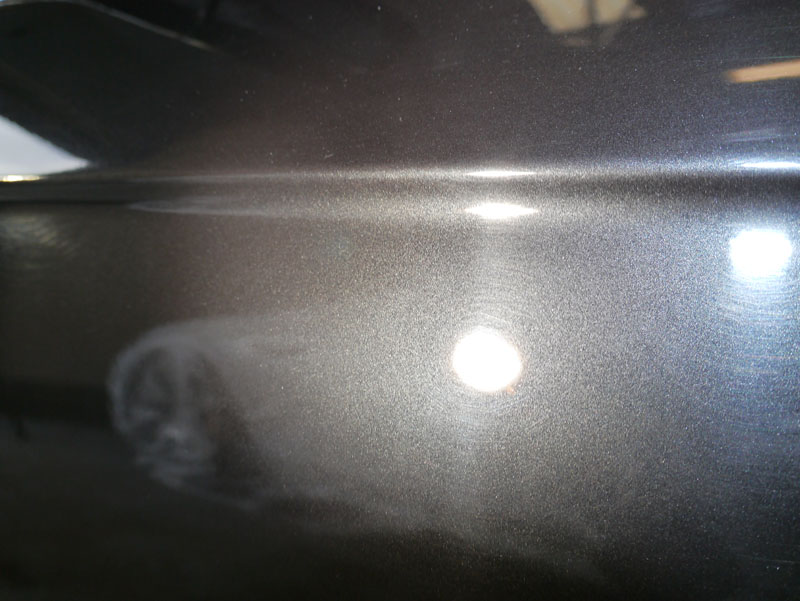 The machine polishing process started with Swissvax Cleaner Fluid Professional Strong and a 3M Yellow Polishing Pad. Then the paint was refined using Swissvax Cleaner Fluid Professional Finish and 3M Black High Gloss Polishing Pad. The last stage was to apply a layer of Swissvax 'Swissvax Best of Show' Carnauba Wax to give the paintwork a really deep, wet-look shine.
The interior was vacuumed then treated with Valet Pro Enzyme Odour Eater which tackles the root cause of lingering odours, leaving the interior smelling fresh and clean. All the leather was wiped to remove the free standing dust and dirt.
The leather of the seats had splash marks and staining on them, looked like the car had been caught out in the rain with the top down. Additionally some of the stains were sticky, indicating a fizzy drink had 'exploded' in the back seat at some point. We used Swissvax Leather Cleaner Forte to tackle the problem areas and it worked really well. – Master Detailer, UDS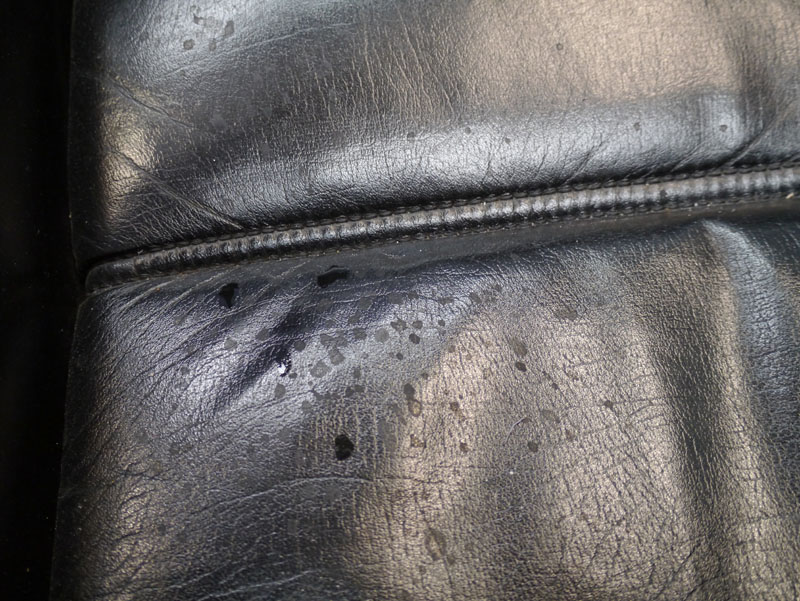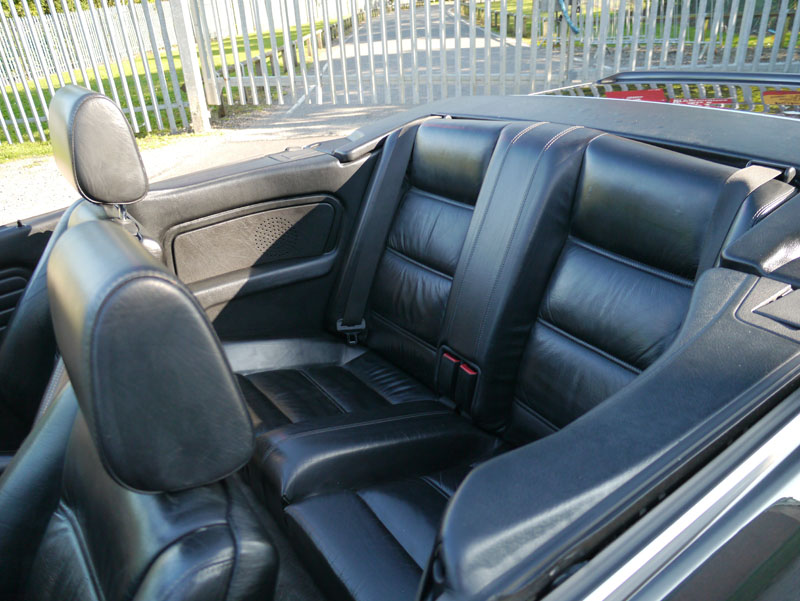 The vinyl was cleaned and restored using Swissvax Seal Feed.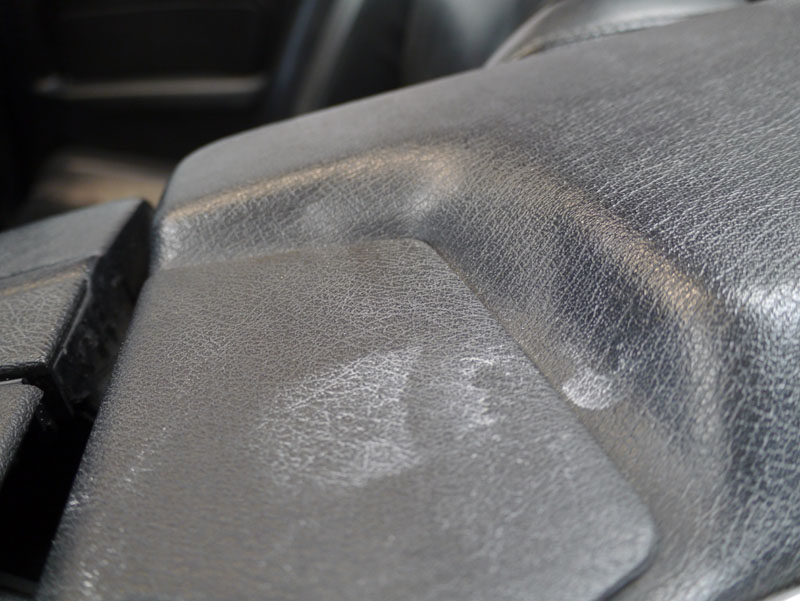 I chose to use Swissvax Seal because it is one of my favourite products – it works really well and as some of the vinyl was bubbling up I wanted a product designed to be used on natural substrates so it was as gentle as possible. The restorative powers of Seal are brilliant – wipe it on, leave it for 15 or 20 minutes and then buff it off – the vinyl  trim was restored back to black again in no time. – Master Detailer, UDS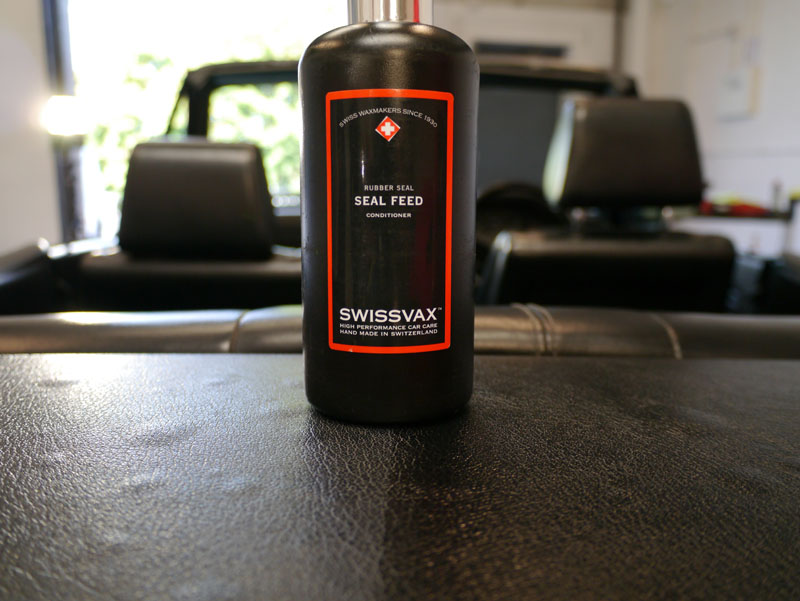 The headlamp covers were refreshed using Meguiar's Headlamp Restoration Kit, removing some hazing and light scratches. The metal parts of the bumpers, trim, grille, badges, etc. were all polished using Swissvax Metal Polish. All the glass was cleaned using Swissvax Crystal Glass Cleaner and the tyres were dressed with Swissvax Pneu to give a natural satin sheen.
Finally, a second layer of Swissvax 'Swissvax Best of Show' was applied to leave the 325i Cabriolet looking very shiny indeed!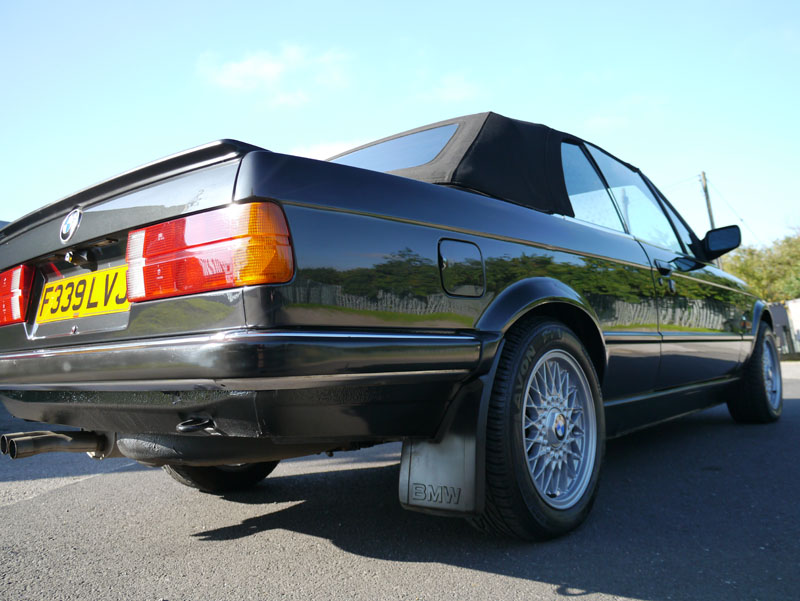 Ultimate Detailing Studio – Award Winning Detailing. Call 0845 838 1200 to discuss your requirements and arrange a free vehicle appraisal.
Ultimate Finish – Legendary Automotive Care since 1999.