Crystal Rock Protection For The Ethereal Rolls-Royce Wraith
Rolls-Royce described the Wraith as "the boldest expression of Rolls-Royce yet" and there's no doubting it's a head-turner! In true Rolls-Royce style it's a large car and weighs in around 2.4 tonnes. But it's shaped as if it were much smaller, with a striking fastback silhouette and 'suicide doors'. It has retained the classic 2:1 proportions of the wheel to body height and there's still acres of bonnet to gaze across as you glide along the road. The long rear overhang remains as does the self-righting wheel centre spinners. But the more you look at it the more you realise that the Wraith is altogether a different supernatural entity to the Ghost!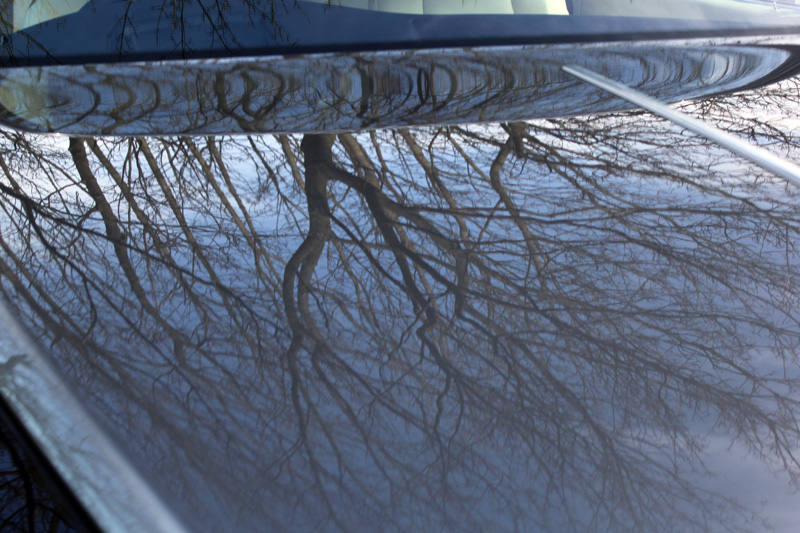 The very name Wraith is enough to give pause, conjuring up images of menacing figures from Tolkien's Middle Earth, shrouded in mystery, magic and billowing robes. One might be forgiven for thinking the Spirit of Ecstasy might have been reconfigured to be more wraith-like. She has indeed undergone a slight revision: she now sits further forward above the ominously recessed grille, tilted forward by a few degrees, giving her a more focused stance which plays perfectly to the unquestionable aura of power, elegance and drama that surrounds the Wraith.
The Spirit of Ecstasy was designed by English sculptor Charles Robinson Sykes, friend to John Walter Edward Douglas-Scott-Montagu. The second Baron Montagu of Beaulieu, editor of The Car Illustrated magazine and early promoter of motoring, John Walter (who was married) became embroiled in a passionate affair with his impoverished secretary, Eleanor Velasco Thornton on whom the Spirit of Ecstasy is modelled. In the belief that such a prestigious vehicle was in need of a mascot, Sykes was commissioned to come up with a design that would convey the feeling of "a graceful little goddess….who has selected road travel as her supreme delight and alighted on the prow of a Rolls-Royce to revel in the freshness of the air and the musical sound of her fluttering draperies". With such a description, and given the origins of the muse, it's easy to see how The Spirit of Ecstasy earned her nickname: 'Ellie in her nightie'.
As you would expect from Rolls-Royce, the attention to detail is nothing short of remarkable, from chrome bullet tips to the recessed piping on the seat panel, umbrellas tucked neatly into the door frames and a myriad of optional extras. If you're feeling so inclined you can even opt to have 1,340 fibre optics sewn into the head-liner to create a galaxy of your own above your head as you glide on Rolls Royce's signature 'magic carpet ride'.
It's no slouch either, particularly for such a big car. The Wraith is the first car from Rolls-Royce to have their most intelligent drive-train ever. It can see round corners too, using Satellite Aided Transmission uses GPS data it predicts the road ahead, then selects the optimal gear without the driver having to make any unnecessary gear changes. The twin turbo V12 engine, inaudible from inside the car, delivers 0-60mph in 4.4 seconds. Magic carpet ride indeed!
This Wraith arrived at the Ultimate Detailing Studio for a Gloss Enhancement Treatment with a mere two thousand miles on the clock. A recent acquisition for the customer, he wanted to ensure the two tone grey paintwork was fully protected with a shine that lived up to its prestigious lineage.
Before any paintwork correction could take place it was essential to first ensure the Wraith was completely clean, free from any dirt and bonded contamination.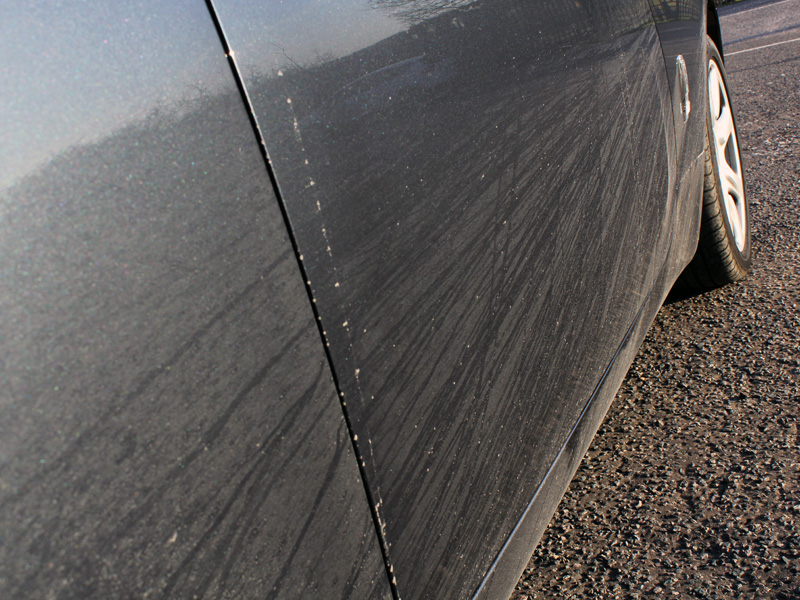 Initially the wheels and bodywork of the Wraith were treated with Koch-Chemie Reactive Wheel Cleaner, a specialist product that works directly on iron contamination, shrinking the particles and allowing them to be freely rinsed away. This product changes colour on contact with iron particles to reveal the extent of the contamination.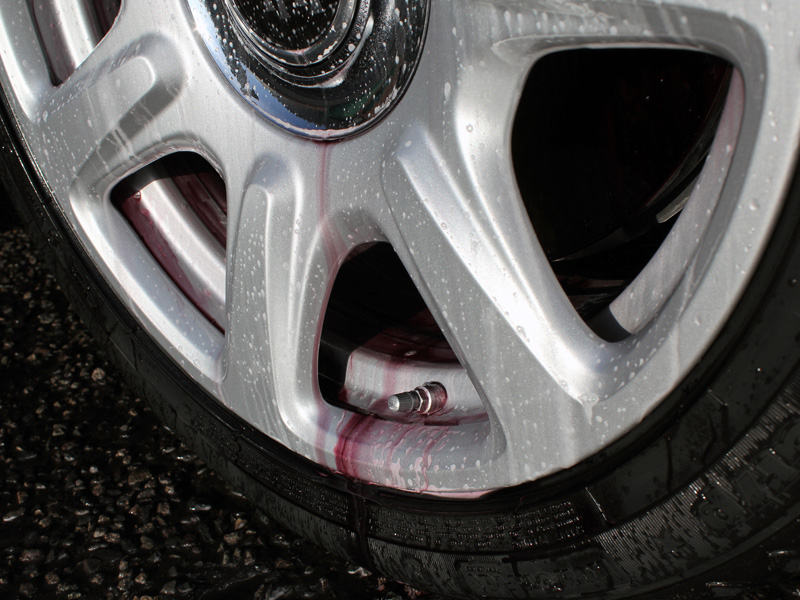 Then the Wraith was degreased using Koch-Chemie Insect & Dirt Remover. This breaks down organic deposits such as tree sap, bug remains and also removes oily road grime residue. Finally the Wraith was treated to an application of Ultimate Snow Foam to remove any residual dirt and grit.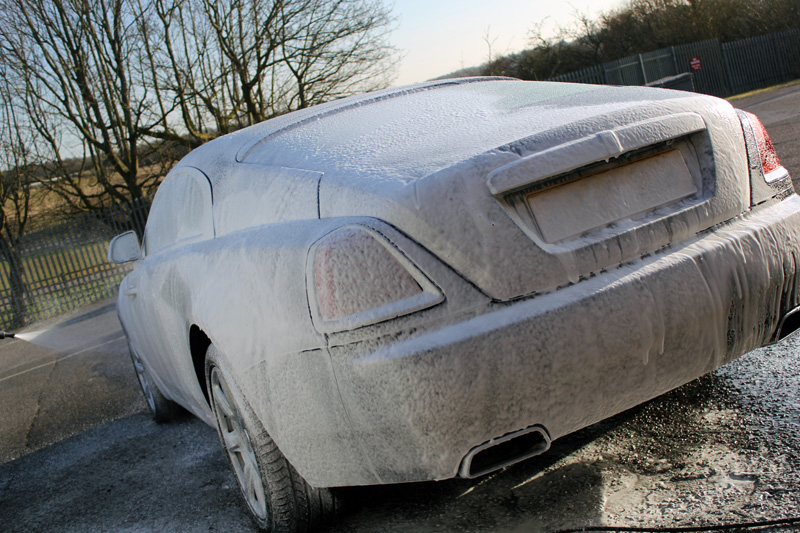 The Wraith was carefully washed using the Two Bucket Method, a Swissvax Waschpudel and Swissvax Car Bath. Once completely clean it was rinsed using a Kranzle K 1152 TST Pressure Washer. An Aqua Gleam De-ionising water filter was then connected to the hose and the Wraith was given a final, pure water rinse before being dried using Swissvax Micro-Dry Wonder Drying Towels.
Once inside the studio the paintwork was inspected using a 3M Sun Gun Colour Check Light. Swirls and scratches were now evident in the paintwork.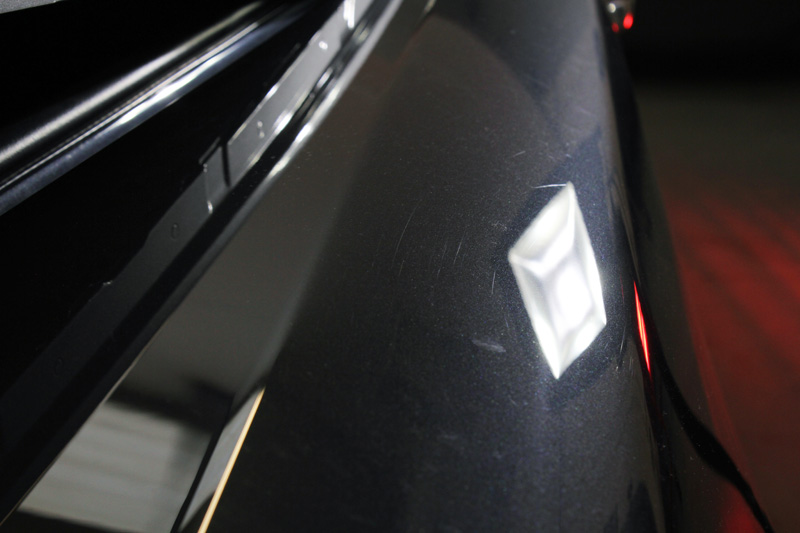 As you would expect from a high end marque such as Rolls-Royce, the paint had been expertly applied. It was reasonably hard so I decided on the RUPES LHR15ES BigFoot Dual Action Polisher with Flexipads Microfibre Cutting Disc and Koch-Chemie Heavy Cut H8.02 Compound to tackle the correction part of the process. It was a good combination and worked really well to remove the few random deep scratches (RDS) as well as the wash induced swirls. – Derek Ginger, Master Detailer, UDS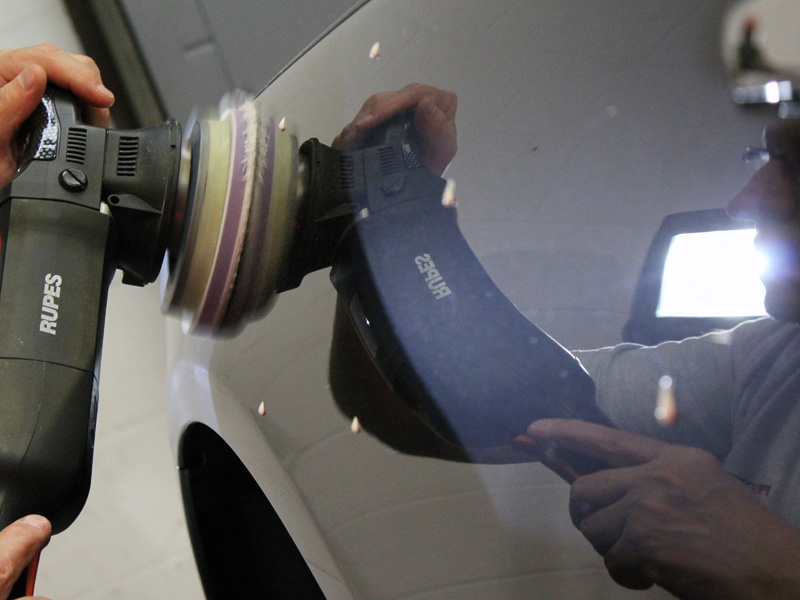 To refine the paintwork the FLEX PE14 rotary was used at low to moderate speed, with a Flexipads Soft-Buff Black Finishing Pad and Koch-Chemie M2 Hochglanz-Anti-Hologramm finishing polish.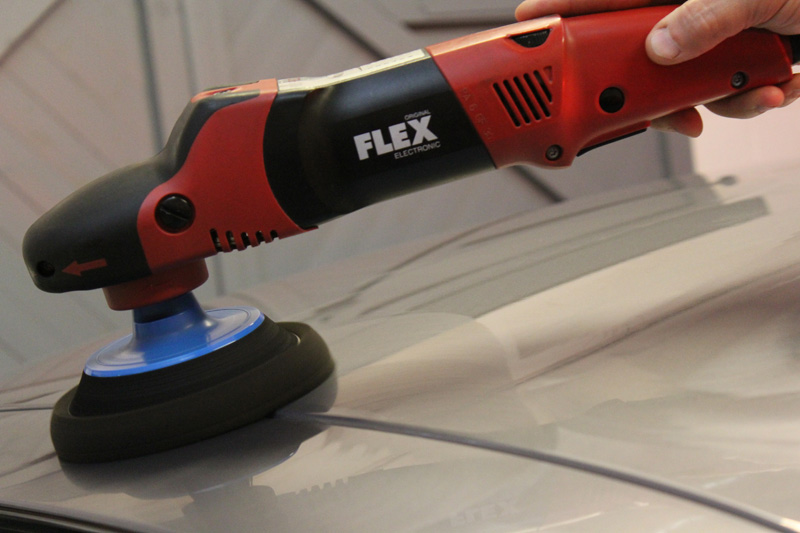 Having seen the incredible shine it provides the customer had specifically requested Swissvax Crystal Rock be used to protect the paintwork. Crystal Rock contains around 76% premium grade carnauba wax to impart a dazzling, reflective, wet-look shine. Carnauba wax provides a 'lotus leaf effect', causing water to form into beads and encouraging it to blow away, taking dirt and contaminants with it rather than allowing them to stick to the surface. Treated surfaces stay cleaner for longer and, properly maintained, Crystal Rock lasts several months even in the harshest of weather conditions.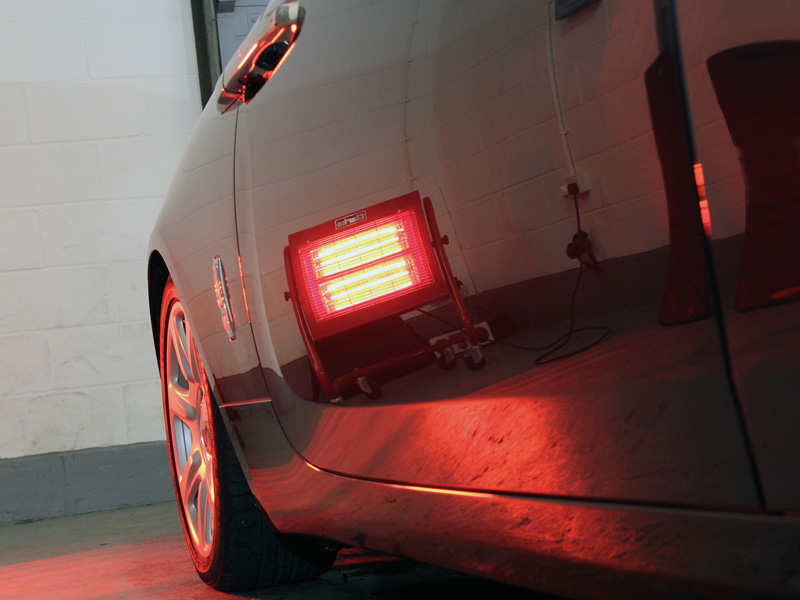 Untarnished and in need of only a light polish the Spirit of Ecstasy was burnished using Gtechniq M1 Metal Cleaner. The cream leather interior was cleaned using Swissvax Leather Cleaner, nourished with Leather Milk and finally given a protective coat of Elephant Hide Preserve to help prevent dye transfer and staining.
The centre pieces of the wheels were polished with Swissvax Metal Polish and then the wheels were protected using Swissvax Autobahn Wheel Wax with PTFE. This heat resistant wax repels dirt, oils, brake dust and road grime making wheels easier to maintain during the weekly wash. To complete the look the tyres were treated with Swissvax Pneu, a non-greasy tyre dressing which leaves a natural, satin sheen.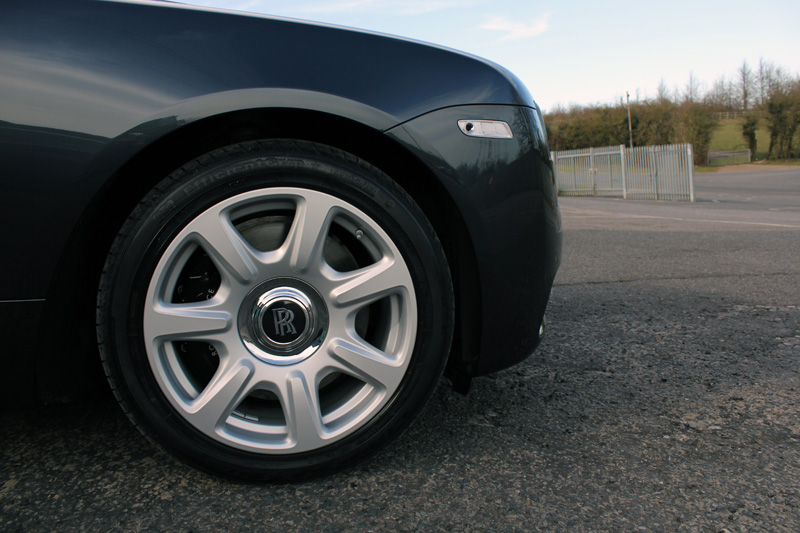 The final look was stunning – a fitting look for such a classy car!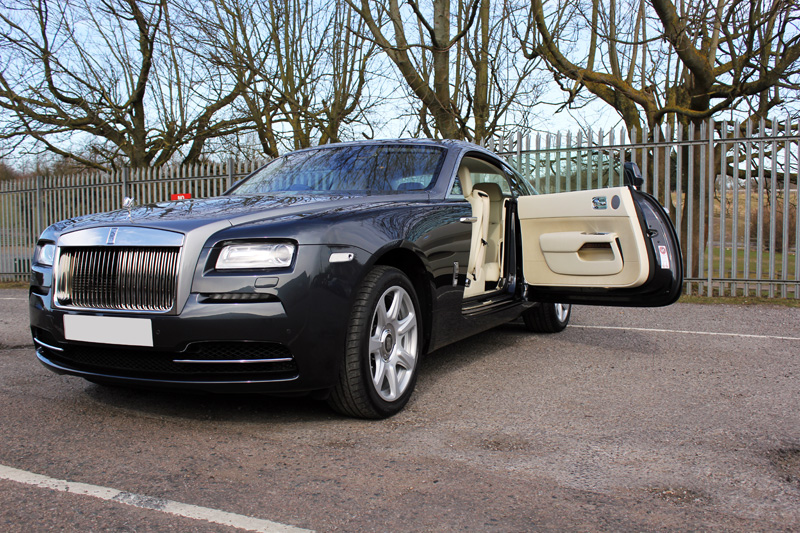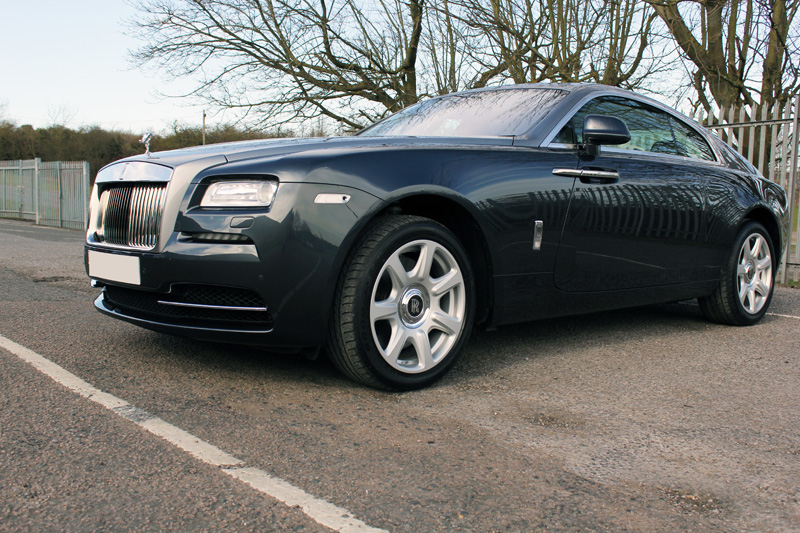 Ultimate Detailing Studio – Award Winning Detailing. Call 0333 800 8004 to discuss your requirements and arrange a free vehicle appraisal.
Ultimate Finish – Innovative Automotive Care since 1999.
References:
https://www.thefreedictionary.com/wraith. Accessed 19th March 2015.
https://en.wikipedia.org/wiki/Spirit_of_Ecstasy. Accessed 19th March 2015.