Gloss Enhancement Treatment – Audi S4 Avant V6 Quattro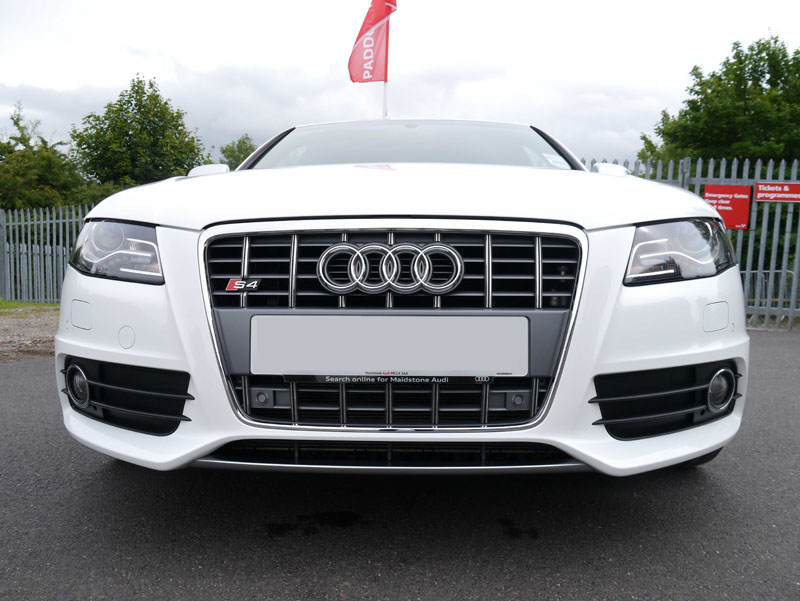 Audi – refinement, quality and reliability – everything most people look for in a car. But with the S4 Avant V6 TFSi Quattro they added performance, hidden subtly under a quiet estate car shell. As Auto Express put it – it's rare to find a car equally capable of dealing with a ski holiday, a trip to the DIY store or a track day – but Audi have managed it with this car!
On the outside it almost looks like any other Avant, but the four chrome finished oval exhaust tips, angled downwards from the rear edges of the car accentuate the road-hugging look at the rear. The single frame grille in platinum grey with chrome vertical struts make it instantly recognisable as an S Series – to those in the know! These features could be overlooked, but the supercharged v6 3 litre engine boasts a 328bhp and delivers a 0-62mph time of 5.1 seconds. And that is hard to miss!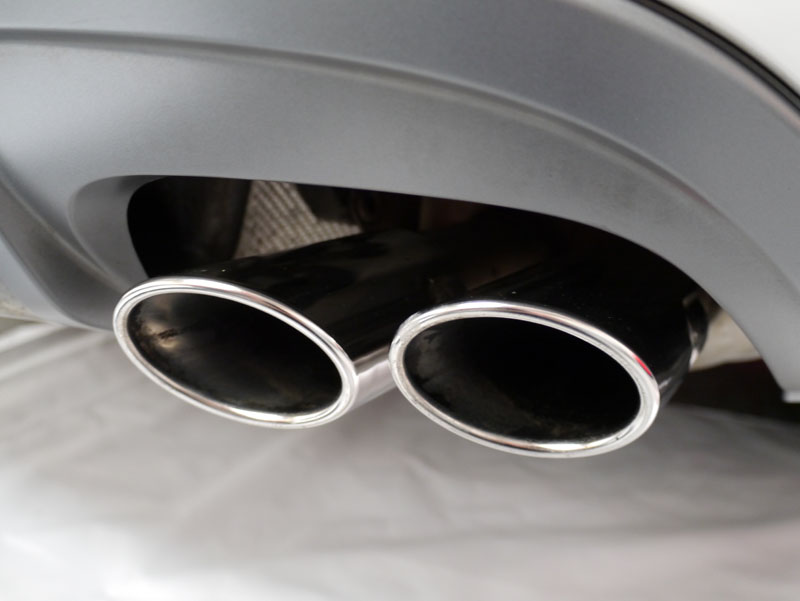 To our customer, his Audi S4 Avant V6 TFSi Quattro in Ibis White (or Ibis Weiss as they say in Germany!) is his pride and joy. Having read about the protection glass coatings offer he brought the car to the Ultimate Detailing Studio for a free appraisal. Whilst appraising the Audi a series of paint depth measurements are taken and our customer was shocked to find the rear passenger door had over 650-960 microns of paint, whereas the rest of the panels measured between 100 and 185 microns. This is a clear indication of excessive fillers or paint layers, probably as the result of a previous repair to this panel.
Subsequent to the appraisal, the condition of the paintwork dictated that the Audi be booked in to receive a Gloss Enhancement Treatment to remove any surface scratches and wash induced swirl marks, the final result is then carefully finished with a protective nano quartz sealant.
To begin with the car was treated with Bilt-Hamber Korrosol to remove any bonded metallic particles from the wheels and bodywork. These contaminants are quite common and can be significantly increased when braking hard at higher speeds. Cars that travel up and down motorways collect not only their own, but also fallout from other cars braking in front of them. Korrosol sprays on to the surface and works on the particles, neutralising them and thereby releasing the bond and allowing them to be freely rinsed away.
The next step was to remove tar and tree sap build up, so Valet Pro Citrus Tar & Glue Remover was applied to dissolve the adhesive components. Then the bodywork and wheels were degreased using Bilt-Hamber Surfex HD. This was particularly important for the wheels as they had recently been replaced and there was a large amount of copper grease on the new RS 19 inch split rims. Copper grease is a highly temperature resistant anti-seize lubricant, however, when it transfers to the wheels its lubricious properties mean it requires a really effective degreaser, such as Surfex HD to remove it!
The S4 Avant was then pre-cleaned using Ultimate Snow Foam and then washed using the 2 Bucket Method and Gtechniq G-Wash. The wheels were cleaned with Valet Pro Bilberry Wheel Cleaner and the boot, bonnet and door shuts all cleaned with Meguiar's All Purpose Cleaner solution. Thoroughly rinsed off, the car was given a final rinse using an Aqua Gleam pure water rinse system and patted dry using Gtechniq Zero Scratch Drying Towel. After being clayed to remove any last traces of bonded contaminants, the bodywork was ready to be machine polished.
For the paint correction part of the process, our Master Detailer selected the 3M Yellow Polishing Pad with SCHOLL Concepts S3 Gold High Performance Compound.
The S4 paintwork was very hard but not sticky, so it was great to work with. There were the usual swirls from wash-induced marring and a few deeper scratches which needed looking at. The combination I selected to use with the FLEX rotary polisher worked really well. – Master Detailer, UDS
Once the gloss enhancement had been carried out, the paintwork was deep cleaned using Nanolex Premium Paint Cleaner to ensure all residues from the machine polishes and cleaning products were removed.
When using nano sealants it's vital to ensure the paintwork is totally bare, free of any kind of residue in order for the sealant to form the maximum amount of bond with the paintwork. This dictates how well it adheres and therefore how long it lasts ! – Master Detailer, UDS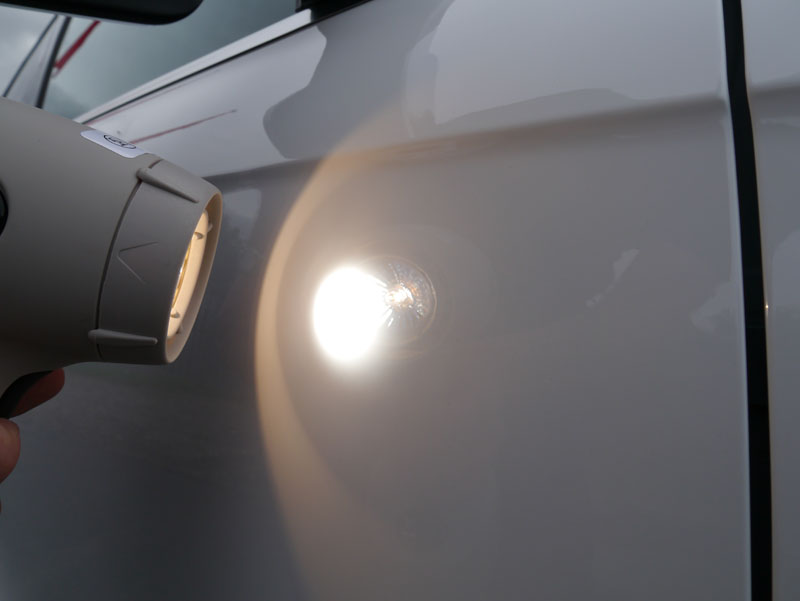 The high temperature resistance and incredible staying power of Nanolex Professional Paint & Alloy Sealant means this one sealant is capable of protecting even the hardest working wheels. This sealant was applied in a very thin layer to the bodywork and wheels, keeping the layers thin to ensure maximum longevity and clarity of shine. To protect the layer whilst curing Nanolex Spray Sealant was applied, adding further gloss to the already enhanced white paintwork.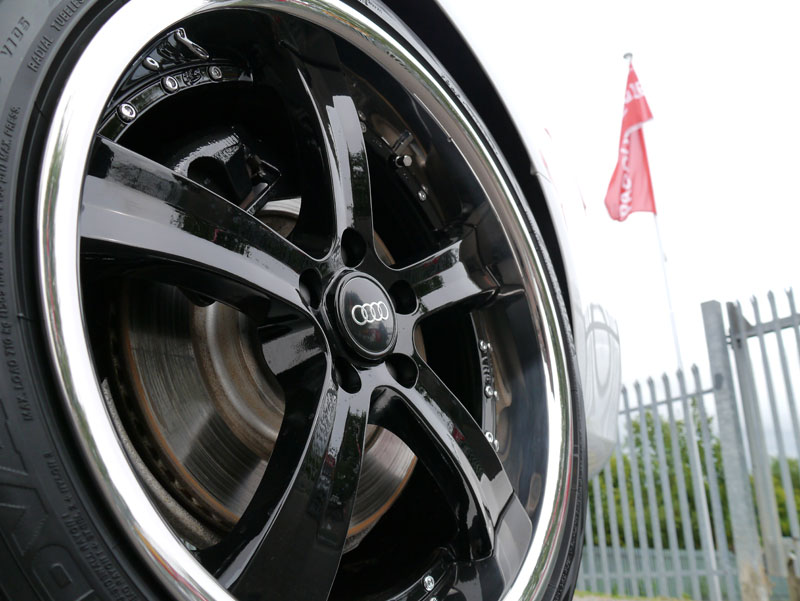 The glass on the S4 Avant was cleaned using Nanolex Premium Glass Polish followed by Nanolex Premium Glass Cleaner. The cleaner removes any residue of the polish to prepare the glass for Nanolex Ultra Glass Sealant, a hydrophobic barrier that helps disperse rain water, improving visibility whilst driving in poor conditions.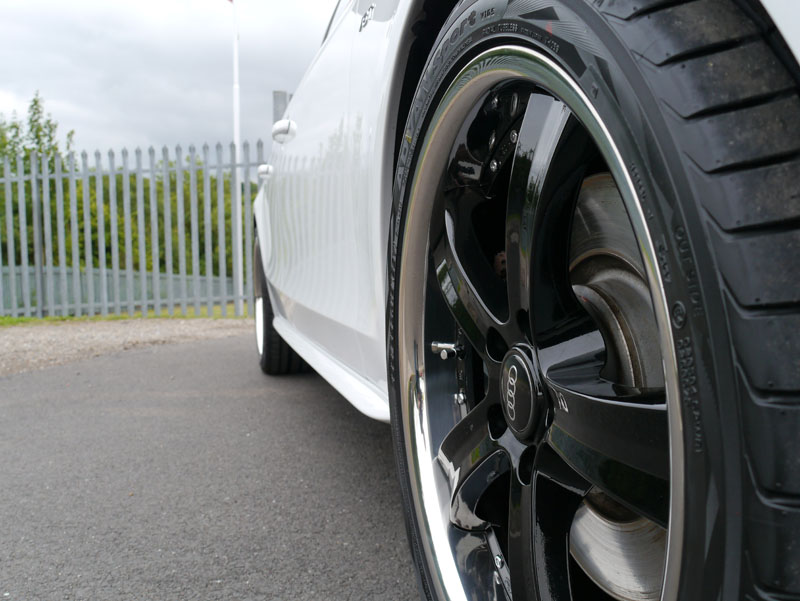 After the whole vehicle had been buffed with a soft microfibre, a final layer of Swissvax Crystal Rock was applied. The extremely high carnauba content in Crystal Rock brought a real depth of shine to the Ibis White paintwork.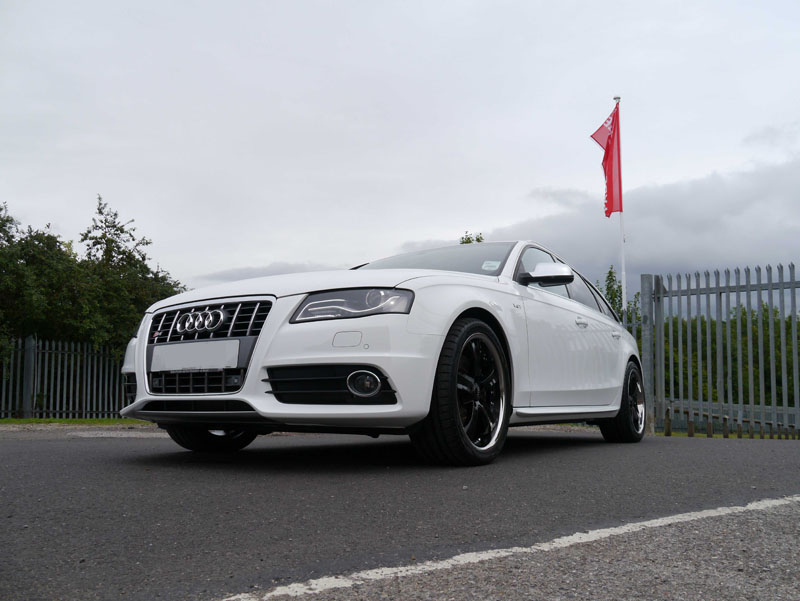 Ultimate Detailing Studio – Award Winning Detailing. Call 0845 838 1200 to discuss your requirements and arrange a free vehicle appraisal.
Ultimate Finish – Legendary Automotive Care since 1999.