Jaguar F-Type – Supercharged Big Cat Protection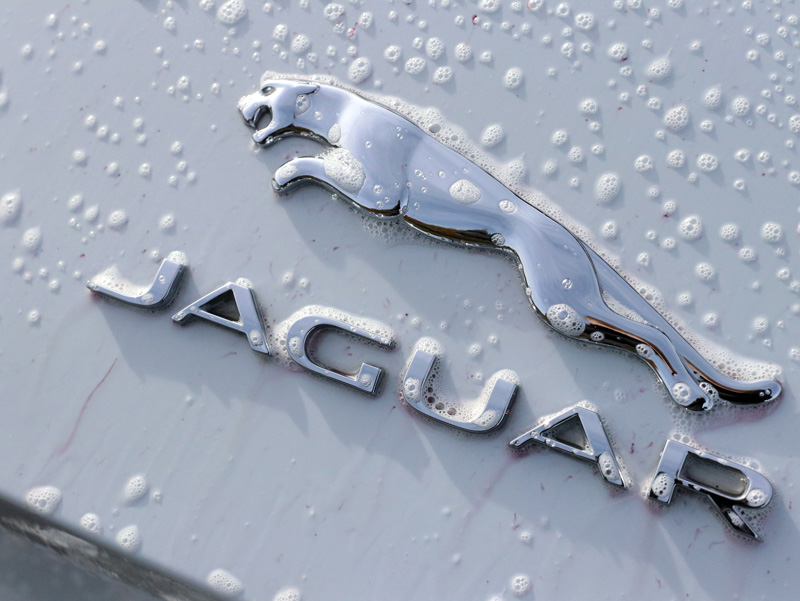 The Jaguar F-Type originally appeared on the scene in 2013 as a cabriolet with the coupe making its debut in 2014. With its striking looks and Big Cat pedigree, the F-Type has been a popular choice for those looking for a combination of British style and thrilling performance. With the R-Dynamic, replacing the old S model, Jaguar has maintained form. The coupe body-shell benefits from having been designed as a cabriolet, with little twist or vibration noticeable even when pushed to the edge of its envelope, and the body control through corners is reassuringly sure-footed. The V6 3-litre supercharged engine pops out 332 lb-ft of torque at 3,500 rpm, 340 bhp at 6,500 rpm and tops out around 160 mph, so the firm, precise handling is a welcome feeling for those who like to have fun with their cars. 
Following paintwork issues identified during the initial vehicle appraisal, the owner returned the F-Type to Jaguar for them to resolve before re-booking it in to UF Studio for a number of cosmetic detailing services including Gloss Enhancement Treatment to bring the white metallic paintwork back to showroom condition. At the same time, the newly refurbished wheels needed protecting, a Leather Protection Treatment would be carried out and the glass sealed with a hydrophobic coating to help combat the worst of British winter weather. First though, decontamination and cleaning, beginning with the wheels and wheel arches. These were cleaned with UF Safe Wheel Cleaner to remove loose debris before being degreased to remove oil or diesel residues.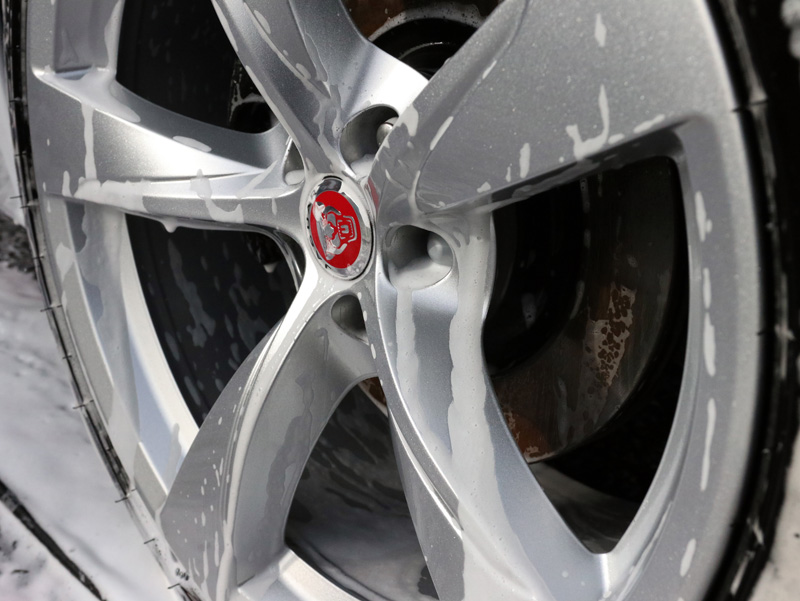 After rinsing, the same area was treated with UF Iron + Fallout Remover to eliminate brake dust particles. After a further rinse, the whole car was covered with Ultimate Snow Foam, the larger particles of dirt and grit lifting away from the panels and becoming encapsulated within the foam.
Removing loose debris using non-contact methods is the safest way to care for paintwork. If this stage was skipped and instead the car was immediately washed, the debris could become caught in the wash mitt pile and the chances of incurring swirls and scratches would rise dramatically. – Dean Foster, UF Studio
The F-Type was carefully washed using two buckets each with Grit Guards, one containing water and UF Pure Shampoo and the other containing pure, clean water. A section of the car is washed, the mitt is rinsed in the clean water, wrung out and then dunked into the wash solution before the next section of the car is washed. In this way, contamination removed from the car is retained in the Rinse Bucket whilst the Wash Bucket contents remain clean. This helps prevent contamination removed from the panels being reintroduced. A detailing brush was used to ensure all areas, including around badges and between grille fins were completely clean.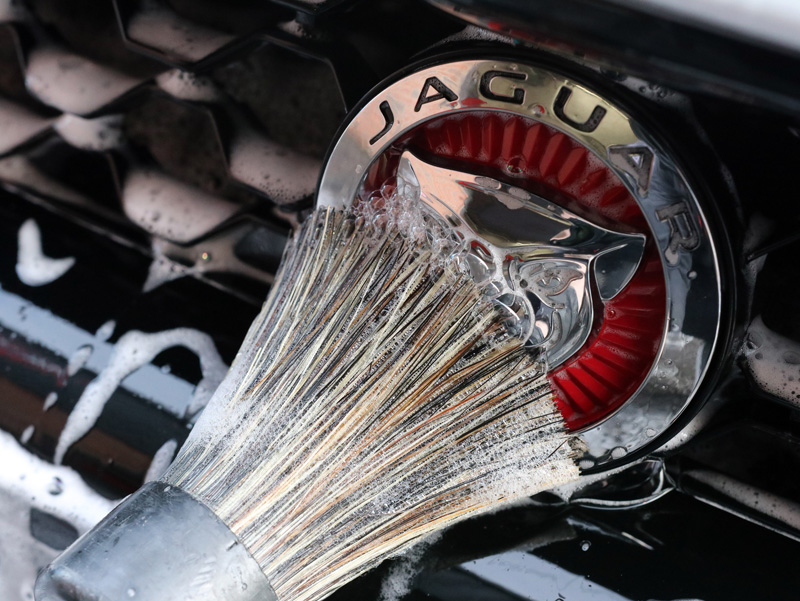 After the suds had been rinsed away, the F-Type was treated for brake dust particles using UF Iron + Fallout Remover.
Brake dust particles are highly mobile: when brakes are applied, the pads shred, aerosolising tiny, hot particles. These bond with the first substrate they come into contact with. Cars pick up their own brake dust but also collect the contamination from other cars around them, particularly when travelling on motorways. Therefore, it's not uncommon to find iron particles all over car bodywork, particularly on low-slung vehicles. – Dean Foster, UF Studio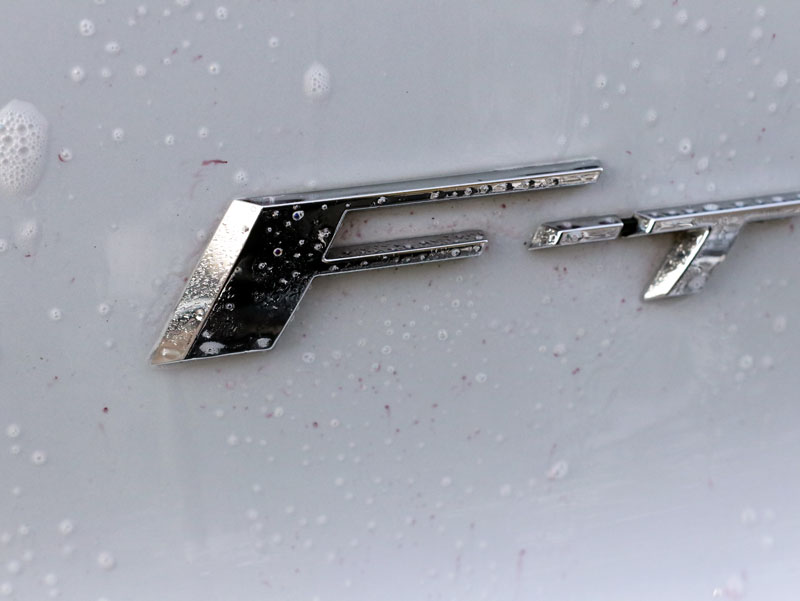 After a further rinse, the surface of each panel was tested for smoothness.
For a perfect finish, you have to have mirror-smooth panels, so any bonded contamination will interfere with the final appearance. To tackle the unevenness, I treated the vehicle with a clay bar using a solution of UF Pure Shampoo which acts as a lubricant. Clay bars shear the stubborn contamination away from the panels to leave them as smooth as glass to the touch. – Dean Foster, UF Studio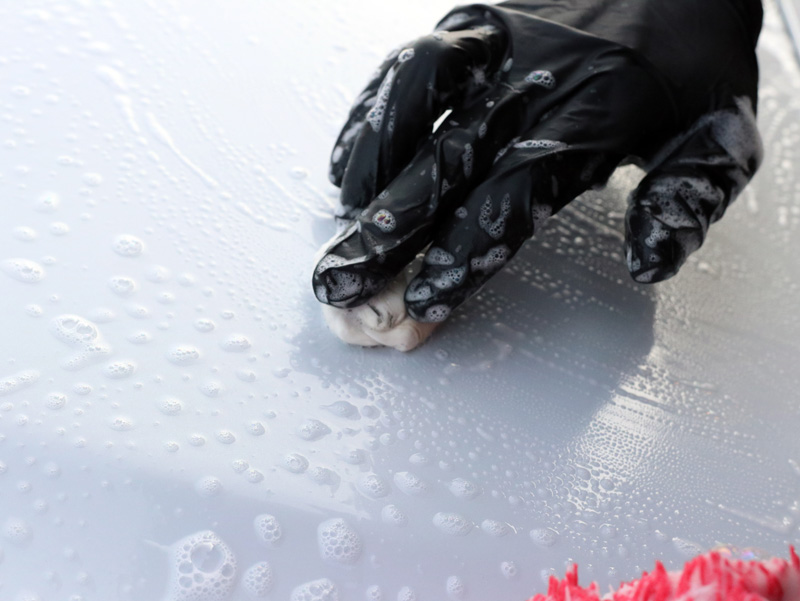 After a further wash to ensure the car was completely clean, the suds were rinsed away before the F-Type was given a final pure water rinse using an Aqua Gleam De-ionising Water Filter. This uses a proprietary media to neutralise the impurities found in tap water responsible for unsightly white water deposits and therefore ensures no residues are left on the vehicle.
The F-Type was then brought into the studio and placed on a hydraulic ramp. The wheels were removed for deep cleaning and so they could be comprehensively coated, front and back and the brake calipers could be more easily accessed so they too could be protected. The F-Type was dried thoroughly using a BigBoi BlowR Pro touchless car dryer, the warm, filtered air forcing trapped water out from tight ridges and creases. Then, attention returned to the wheels which were once more cleaned before being treated with Gtechniq Panel Wipe to prepare them for the sealant.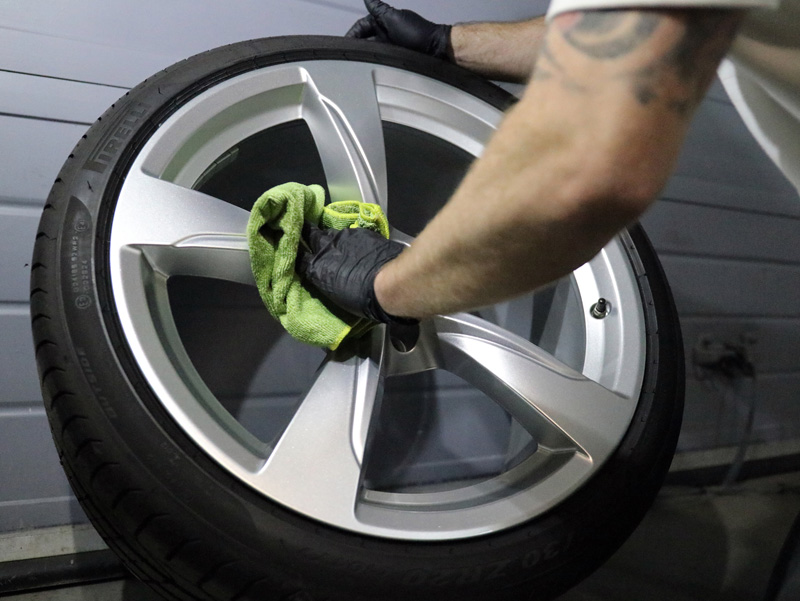 The calipers were also cleaned once more, sprayed with Panel Wipe and then, they and the wheels were coated with Kamikaze Collection Stance Rim Coat. This provides a slick, hydrophobic surface that will repel water, dirt, oil and grime as well as inhibiting the build-up of brake dust particles. Treated surfaces are easier to maintain, negating the requirement for harsh wheel washes. Stance Rim Coat is able to withstand extremes of pH, making it ideal for wintry roads, and is also resistant to high temperatures so will not burn off when the wheels and calipers become hot.
Whilst the wheel coating was curing, multiple paint depth readings were taken over each panel to check the uniformity of the paint.
We knew the car had been resprayed, at least in places, and therefore we were likely to encounter not only differing paint thicknesses but also different paint consistencies, both of which could make a difference to the pad and compound selection. As machine polishing removes layers of clear coat, having as much information as possible prior to commencing correction work is essential. – Dean Foster, UF Studio
The paintwork was inspected closely under high-intensity lighting to determine the true condition. Areas of concern were noted on a Vehicle Appraisal Sheet for reference during machine polishing.
The paintwork was hazy and contained swirl marks, resulting in a flat, lack-lustre appearance. There were also deeper scratches and sanding marks from where the paintwork had been poorly finished. – Dean Foster, UF Studio
To correct the paintwork, a RUPES Medium Green Polishing Pad was used with a RUPES LHR 15ES Mk II dual action polisher. Koch-Chemie H8.02 was selected as the compound, the high lubricity and diminishing abrasives making it ideal for longer working times, complimenting the foam structure of the polishing pad which features a centre hole to increase airflow and keep working temperatures to a minimum. This resulted in removal of the sanding marks and helped prevent any further ones being added. For the refining stage, a RUPES Yellow Polishing Pad and Menzerna Super Finish Plus 3800 brought the paintwork up to a high gloss shine ready for sealing.
The F-Type's owner had upgraded the sealant to Gtechniq Crystal Serum Ultra followed by a layer of EXO v4 Ultra Durable Hybrid Coating to provide enhanced hydrophobicity. Crystal Serum Ultra is Gtechniq's flagship coating. Its unique formulation uses a larger and a smaller nano molecules (20 nanometres and 7 nanometres respectively). Applied as a single stage coating, as it hardens it separates into two distinct but interlocking layers, the smaller molecules settling into the gaps between the larger molecules. This provides a firm bond with comprehensive coverage for the ultimate protection from the elements. As the lower layer cures to around 7H (on the pencil scale of hardness) the coating has some flexibility to it. The upper layer cures to around 9H. The combination produces a swirl resistant yet flexible protection system. EXO v4 provides additional hydrophobic protection encouraging rainwater and waterborne contamination to bead away from the treated surface, helping them remain cleaner for longer and making them easier to clean during the weekly wash. Gtechniq is so confident in the performance of Crystal Serum Ultra, they guarantee the performance for 10 years. However, to work to maximum effectiveness, the coating must be applied and allowed to cure under tightly controlled environmental conditions and for this reason, Crystal Serum Ultra is available only as a service through Gtechniq-approved detailers.
Keen to minimise wear and tear on the leather upholstery, the F-Type had been booked for a Leather Protection Treatment so, whilst Crystal Serum Ultra was curing, the interior was first vacuumed before the leather was cleaned using Colourlock Mild Leather Cleaner. The foam is applied using a sponge to lift dirt and oils out from the leather grain. After wiping the residue with a microfibre, the leather was then protected using Colourlock Leather Shield. Unlike thick, creamy leather conditioners that encourage dust accumulation and promote wear and tear, Leather Shield lays down a fine hydrophobic barrier that repels oils and water-based spills, helping to prevent stains forming. Leather Shield also provides UV protection, helping to prevent the pigment from fading and the leather drying out, becoming brittle and cracking.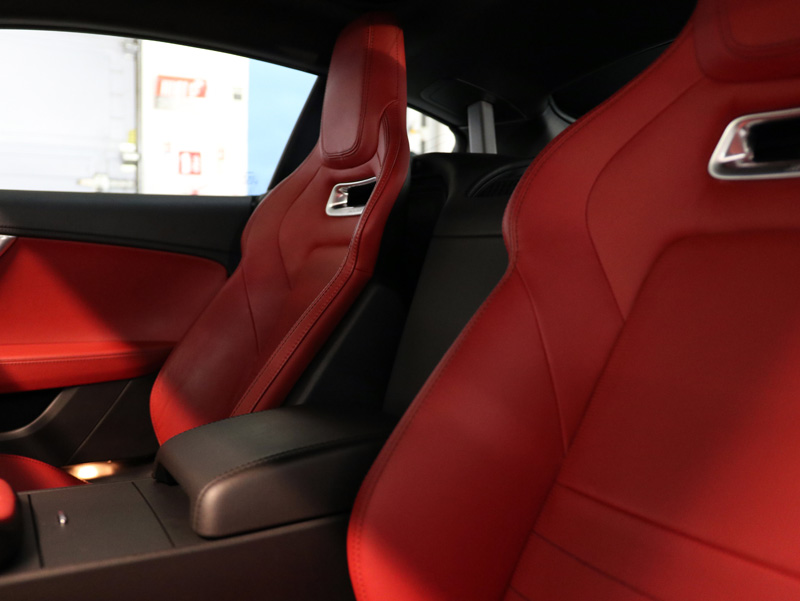 The glass was protected with Gtechniq G1 ClearVision Smart Glass to help disperse rainwater during inclement weather condition. G1 is applied in a horizontal motion and allowed to cure for a few minutes. A second layer is applied in a vertical motion and allowed to cure before a final layer was applied in a circular motion. This ensures every part of the glass is completely covered. Once cured, the glass is buffed to remove excess residue.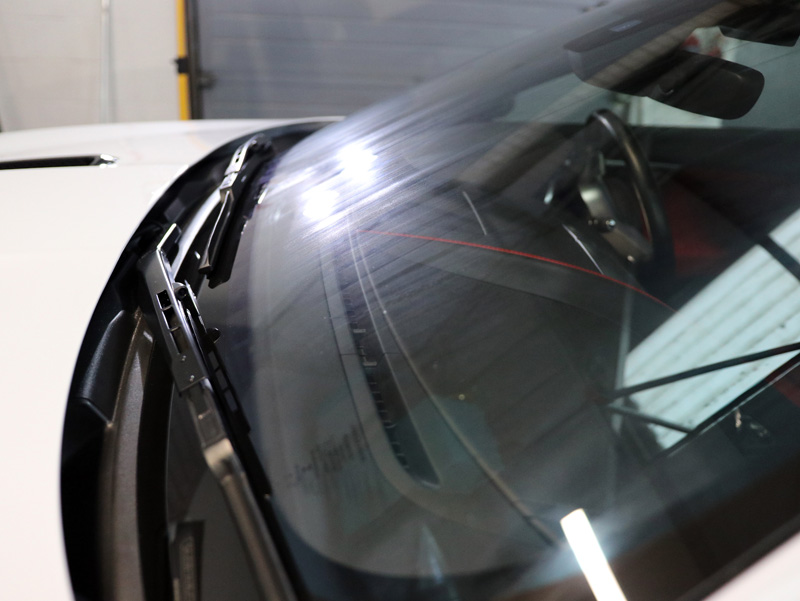 The exhaust tips had become stained and tarnished, so to restore their gloss, Britemax Easy Cut Metal Polish was used. A gentle cleaner, Easy Cut Metal Polish makes light work of moderate contamination.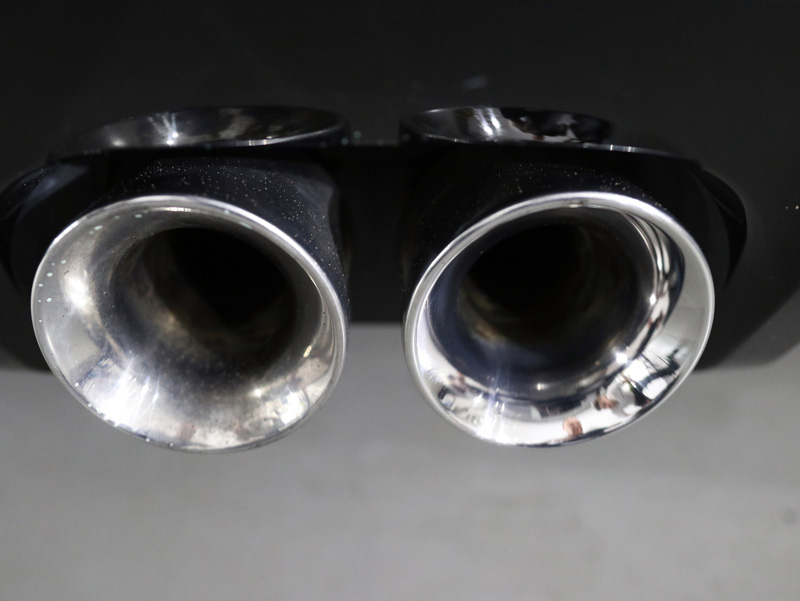 Once both exhaust tips were clean, they were protected with Britemax Final Shine Metal Sealant to help prevent soot build up and tarnishing.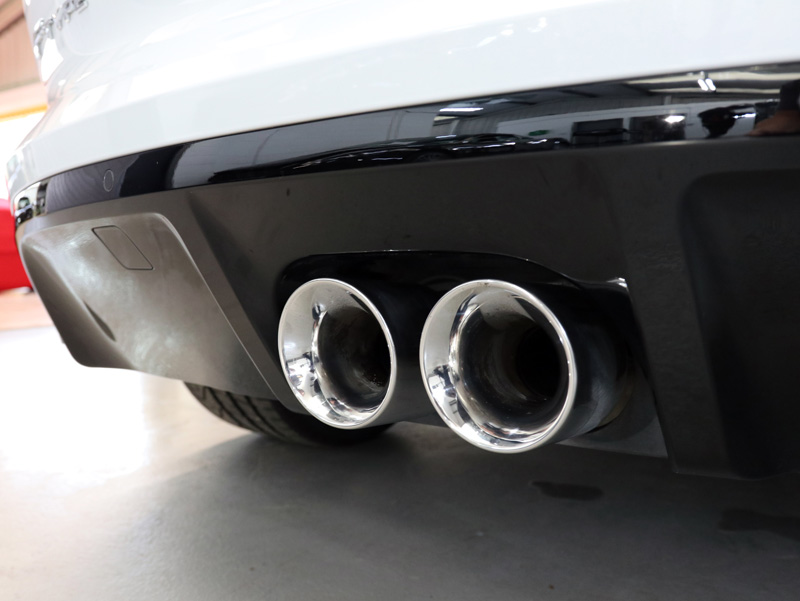 With the coatings cured, the wheels were replaced on the F-Type taking care to ensure the correct torque settings were used. With wheels on, this F-Type was ready to get Dynamic again!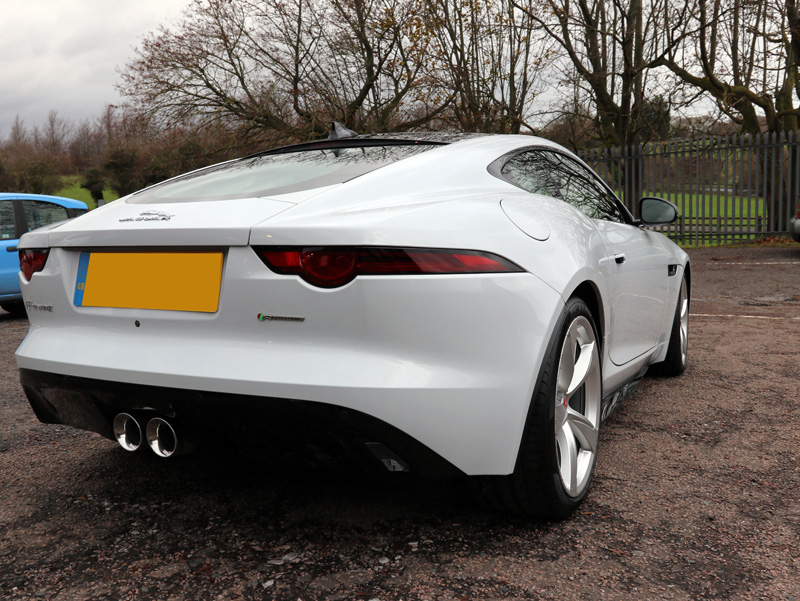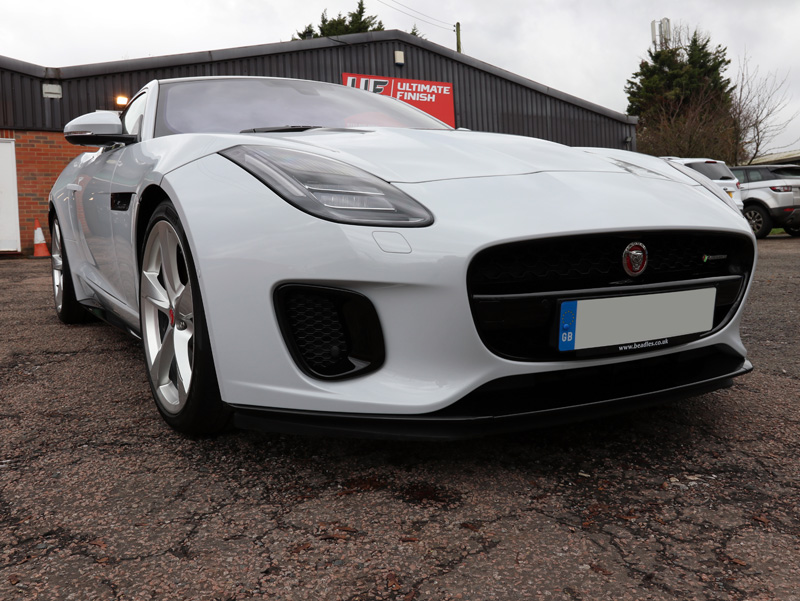 UF Studio – Award Winning Detailing. Call 0333 800 8004 to discuss your requirements or complete the online enquiry form here to receive a bespoke no-obligation quotation by email.
UF Direct – Shop The World's Best Car Care Products