Hydrocarbon Protection For A Biturbo Mercedes-Benz SL63 AMG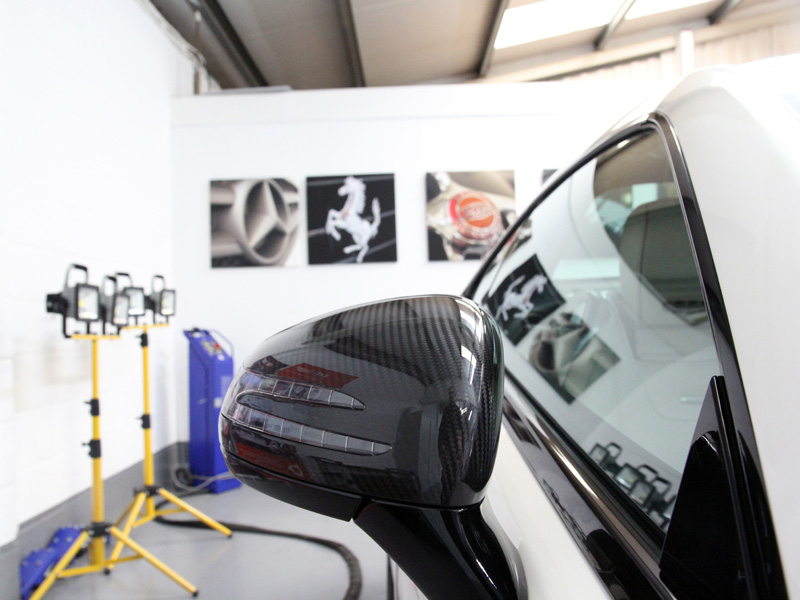 The Mercedes-Benz SL63 AMG manages successfully to combine a thrilling ride and confident handling with the sophisticated elegance required for long-distance comfort. The wonderfully racy noise from the 5.5 litre, V8 twin turbo engine sets ears ringing and pulses skipping, and with a 0-62mph performance around the 4.2-second mark, it's hardly surprising that this model is so highly sought after! The SL63 AMG ticks all the boxes an AMG enthusiast could possibly want while retaining the renown Mercedes-Benz build quality, refinement and class.
This particular model in Diamond Pearlescent White with porcelain leather arrived at UF's Brands Hatch based Detailing Studio for a Gloss Enhancement Treatment, the customer keen to have the paintwork looking as glossy as possible. The initial stage required a thorough decontamination and cleaning of the vehicle.
White and light coloured paintwork doesn't show up swirls and scratches as readily as darker colours, but it does show up the dirt! It's as essential to follow the non-contact decontamination process with a light coloured car as with any other colour. We opted for a glasscoat finish to help prevent dirt from adhering as readily to the surfaces so it will stay looking cleaner for longer and also be easier to wash and maintain. – Derek Ginger, Master Detailer, UF Detailing Studio
To remove iron contamination, Nanolex Wheel Cleaner & Iron Contamination Remover was used. As iron particles are generated from brake pads shredding they become airborne and attach to the nearest object, so particles are collected from passing cars as well as from the car's own brake pads. Iron contamination then can be found all over a car body although the highest concentrations are usually found along the sills and on the wheels. Nanolex Wheel Cleaner & Iron Contamination Remover acts on the particles to shrink them, forcing them to break their bond with the underlying substrate. The colour change element demonstrates the product is working and when the colour has fully developed the contamination can be easily rinsed away without the need for scrubbing. In this instance, as the wheels were black it wasn't as easy to gauge the colour development so the body of the car was treated first and the wheels were left until  Snow Foam was applied.
After rinsing, the SL63 AMG was degreased using Bilt-Hamber Surfex HD to remove oil and diesel splatters. A higher concentration was used along the boot and door shuts, petrol cap and engine bay, where a greasy residue is likely to collect.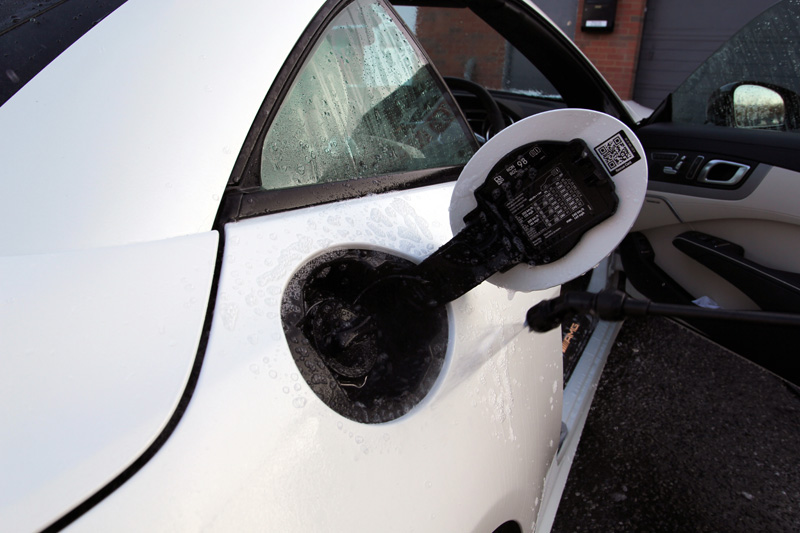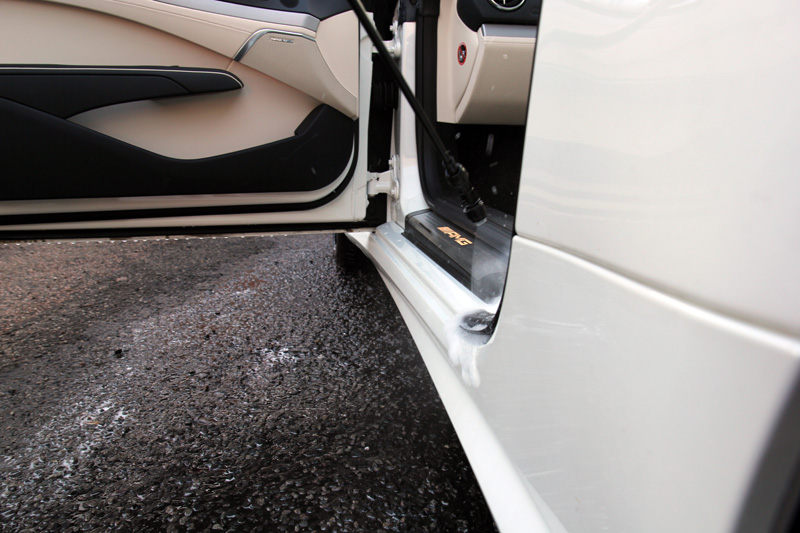 These areas were cleaned thoroughly using a detail brush before the car was again rinsed with a carefully directed stream from a Kranzle pressure washer.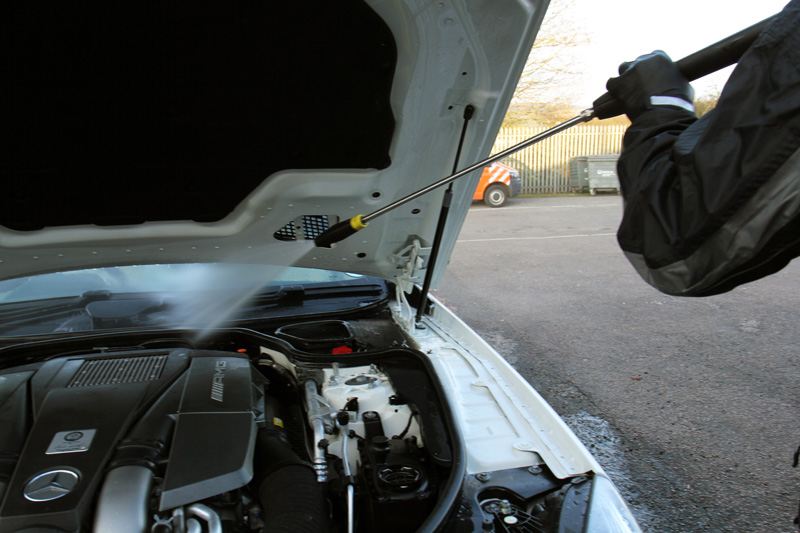 The car was then covered with Ultimate Snow Foam to remove larger particles of dirt and grit away from the surfaces. The thick foam is created using an Ultimate Snow Foam Lance attached to a pressure washer, in this a Kranzle K 1152 TST .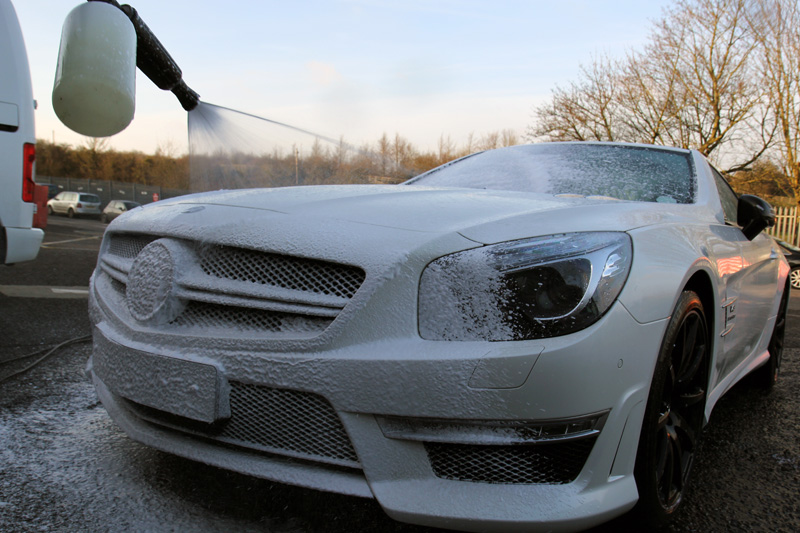 The wheels were treated with Wheel Cleaner & Iron Contamination Remover before also being covered with Ultimate Snow Foam. The purple streaks were then visible, demonstrating the presence of iron particles. These, along with other contamination were rinsed away using a pressure washer.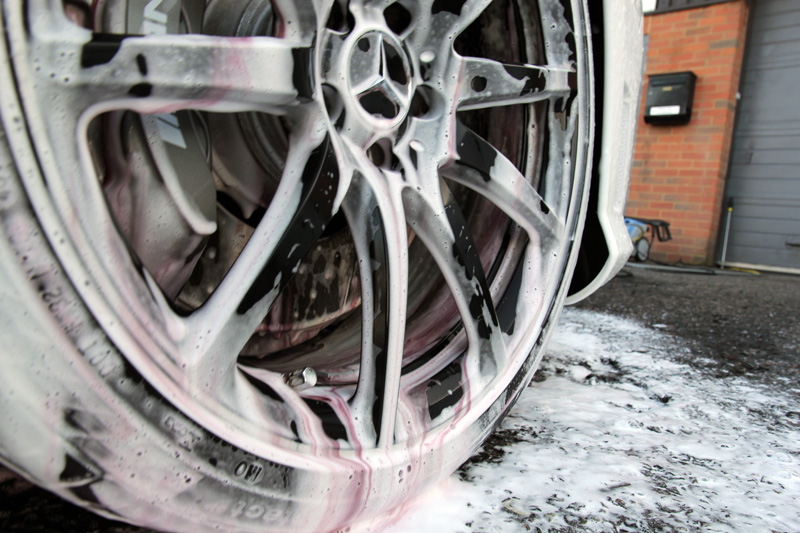 The car was now ready for the main wash. This was completed using the Two Bucket Method, an Ulti-Mitt Double Sided Merino Wash Mitt and Nanolex Pure Shampoo. Phosphate-free, this pH-neutral shampoo ensures the car's surfaces are thoroughly cleaned without the use of caustic ingredients. Once clean the suds were rinsed away before an Aqua Gleam De-ionising Water Filter was connected to the hose to give a final, pure water rinse. The car was then patted dry using UF Ultra-Soft Microfibre Drying Towels.
Bringing the car into the studio, it was then inspected under high-intensity lighting to check the condition of the paintwork.
I was looking for swirls, scratches and other blemishes that would need attention. As the car was very light in colour it made spotting problem areas more difficult, but as I expected with Mercedes scratch resistant paintwork, there weren't any serious issues. The standard damage; wash swirls mostly. The car had possibly been to a hand car wash or two though as the strong alkaline products commonly used by those establishments had left etching and spotting on the anodised trim. I would be polishing these marks out as I corrected the paintwork. – Derek Ginger, Master Detailer, UF Detailing Studio
To remove the swirls from the hard paintwork, a FLEX PE14-2 Rotary Machine Polisher was used with a 3M PERFECT-IT III Yellow Polishing Pad and Menzerna Super Finish 3500, designed to eliminate fine swirls and marring from scratch resistant paint finishes.
The protective sealant selected for the paintwork was Kamikaze Collection ISM Hydrocarbon Coating, a sealant that combines optically clear hydrocarbons with ceramic glasscoat resins to deliver a candy-gloss like shine that protects the paintwork for up to three years. This was then finished with a layer of Kamikaze Overcoat to enhance the water beading elements.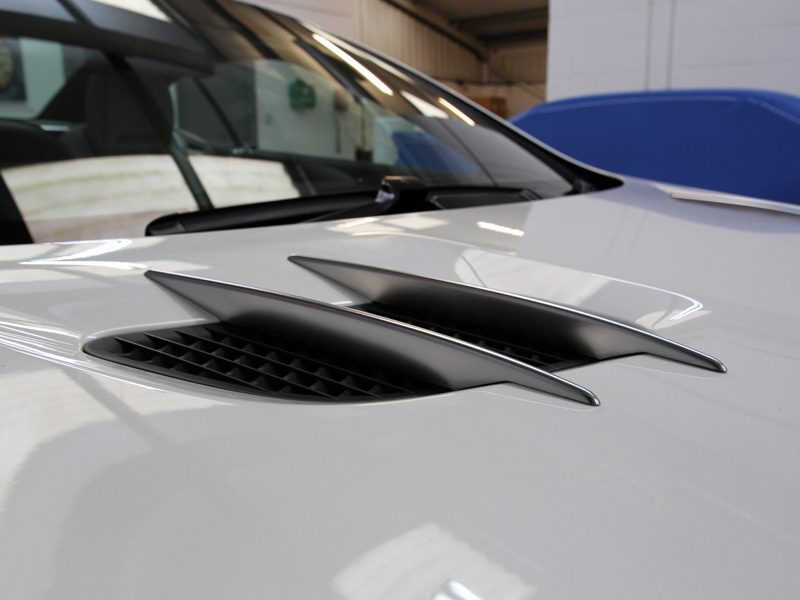 The windows were sealed using Gtechniq G1 ClearVision Smart Glass.
The customer was very keen to have as much visibility as possible during bad weather conditions, so all the windows were coated with G1 to ensure maximum water repellence. The windshield was given two layers. As well as repelling rainwater, snow and ice will not bond so keenly to the treated surface, so frosty morning starts are quicker and easier. – Derek Ginger, Master Detailer, UF Detailing Studio
The leather interior was cleaned using PolishAngel Bellaclean Leather Cleaner before being protected using Gtechniq L1 Leather Guard. This forms a dust repelling, abrasion resistant layer that helps maintain the 'as new' look and feel of automotive leather.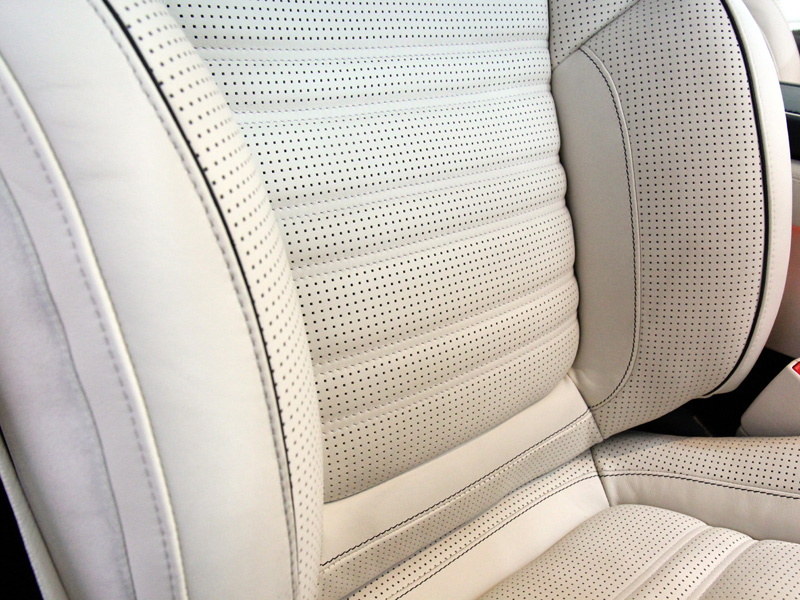 Anodised wheels do not necessarily require a protective coating, but to ensure maximum protection they were given a coat of Gtechniq C5 Alloy Wheel Armour, to help repel dirt and road grime. The tyres were dressed with Gtechniq T2 Tyre Dressing to provide a long-lasting natural satin sheen.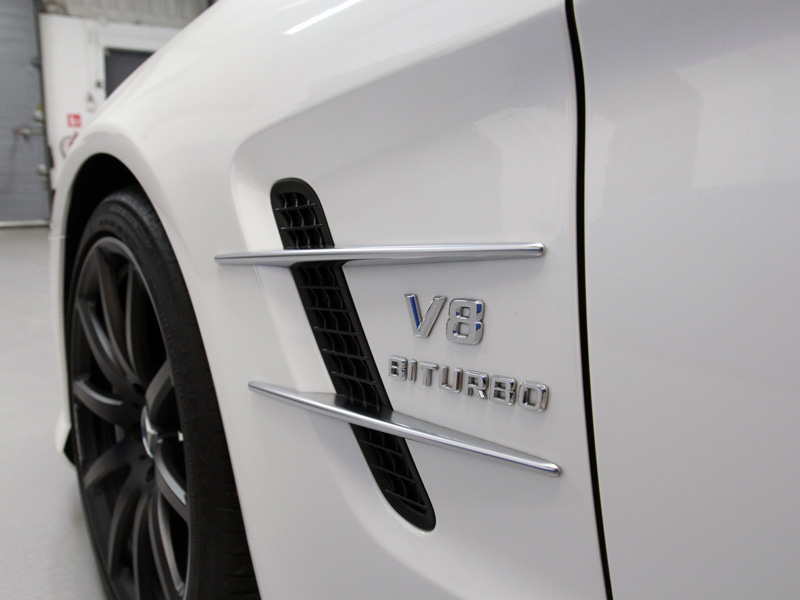 The car looked stunning when it was finished. It's such a fantastic colour and ISM really emphasised out the metallic flake – which is impressive as light colours are hard to bring out the gloss on. The customer commented that the car had never looked this good even when he collected it from the dealership – Derek Ginger, Master Detailer, UF Detailing Studio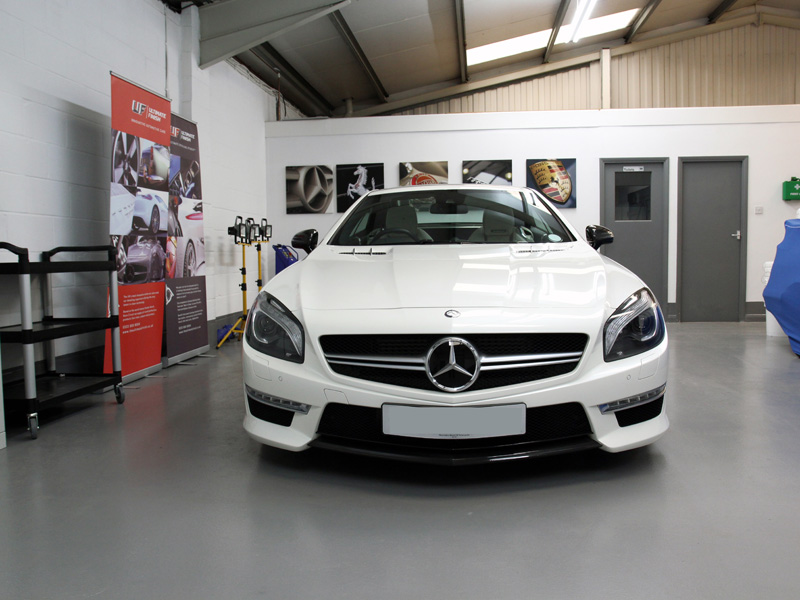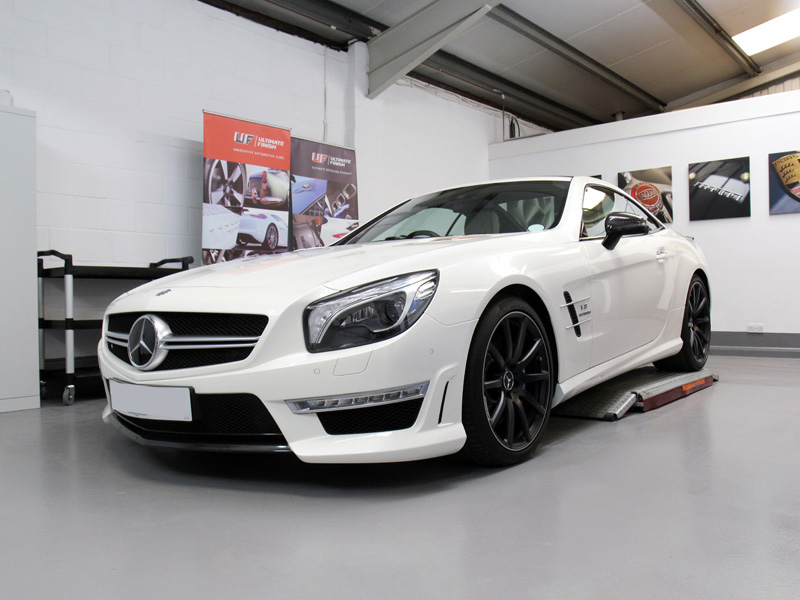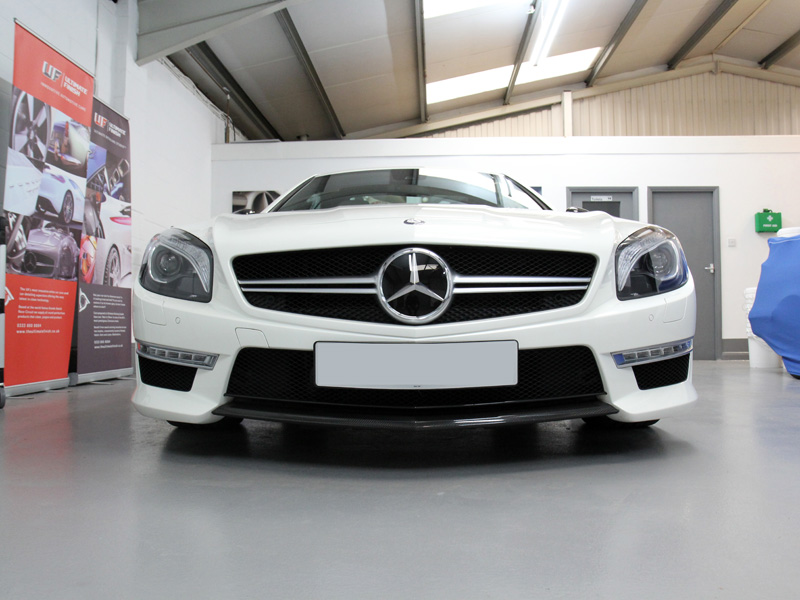 UF Detailing Studio – Award Winning Detailing. Call 0333 800 8004 to discuss your requirements and arrange a free vehicle appraisal.