VW Touareg V6 Altitude TDi – Gloss Enhancement Treatment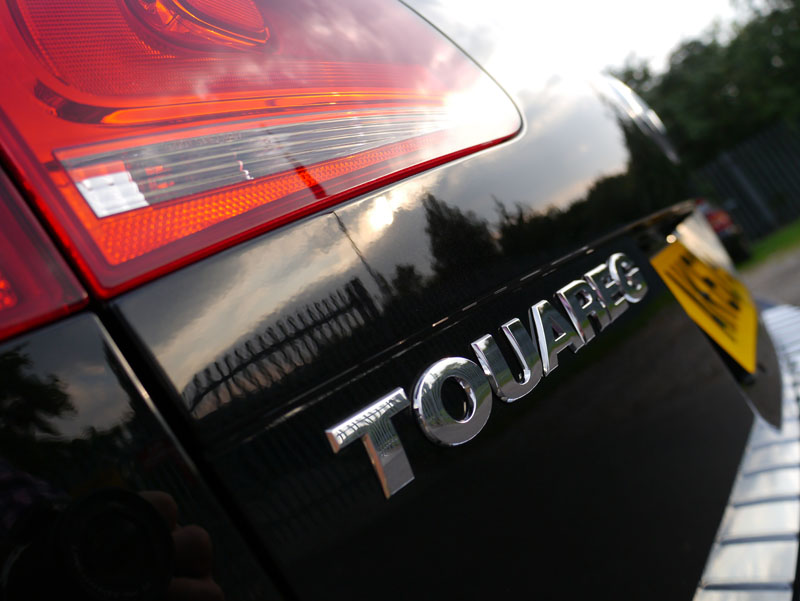 The bigger the car, the more bodywork there is to show up any swirls and scratches. This 'nearly new' VW Touareg V6 Altitude with Deep Black Pearl paint had plenty of metallic flake which, despite the vehicle only covering 6000 miles was already showing signs of surface damage.
The owner booked the Touareg V6 into the Ultimate Detailing Studio for a Gloss Enhancement Treatment complete with nano-quartz coating and the option of an extra protective layer of Swissvax Crystal Rock carnauba wax. Other services chosen were Alloy Wheel Protection, Glass ClearVision Treatment and a Leather Protection Treatment to keep the black leather looking and feeling 'as new'.
Initially the Touareg was treated with Valet Pro Dragon's Breath Iron Contamination Remover, followed by Valet Pro Citrus Tar & Glue Remover and finally a complete degrease using Bilt-Hamber Surfex HD finished with an Ultimate Snow Foam pre-wash.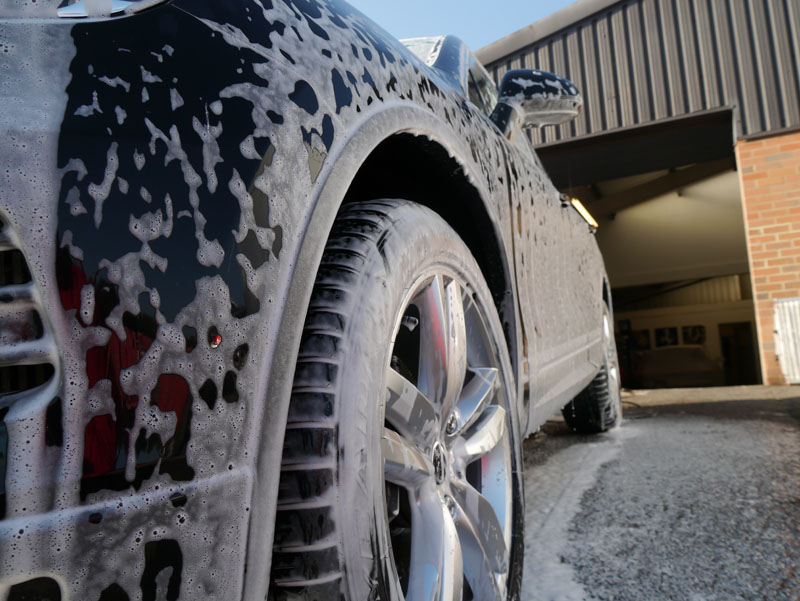 Using the Two Bucket Method, a Microfibre Madness Incredimitt and Gtechniq G-Wash the whole car was carefully washed, paying particular attention to the areas around the badges which traditionally trap and accumulate dirt. The boot, bonnet, door shuts and wheel arches were cleaned using Meguiar's All Purpose Cleaner. The wheels were washed using Bilt-Hamber Auto Wheel, a pH-neutral wheel cleaner with an active colour change ingredient which shows its working!
With the suds rinsed off, the Touareg V6 was given a final rinse using an Aqua Gleam water filter, a pure water rinse system designed to remove impurities to leave a spot free finish. It was then patted dry using Microfibre Madness Dry Me Crazy Drying Towels.
Under the 3M Sun Gun Colour Check Light, the damage was evident and with the expanse of bodywork it was having an impact on the overall appearance of the car. The swirls were particularly concentrated around the VW badges, presumably incurred during previous wash process. – Master Detailer, UDS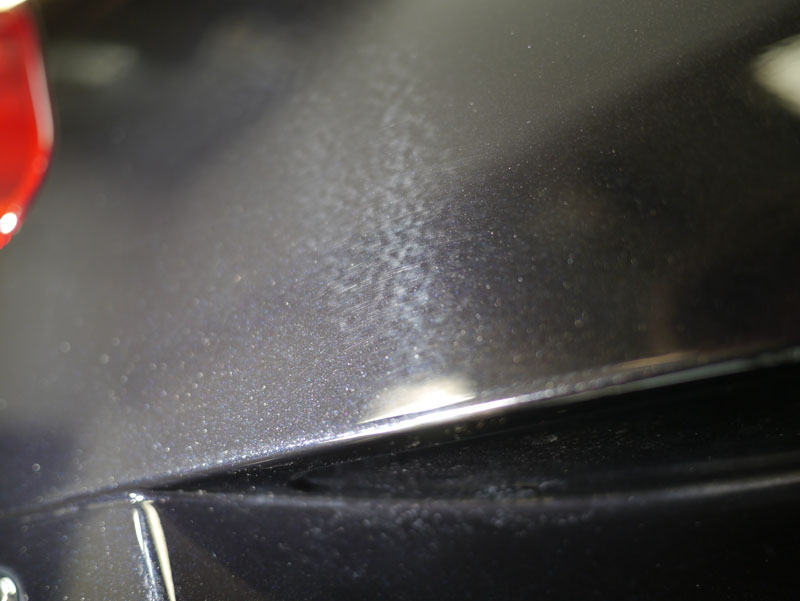 To remove the blemishes, our Detailer selected a SCHOLL Concepts Orange Foam Polishing Pad and S17 High Performance Compound. Then to refine, a SCHOLL Concepts Black SofTouch Waffle Pad with SCHOLL Concepts S40 Anti-Swirl Compound.
The paintwork was reasonably hard and a little sticky, so I tried a few combinations of pads and compounds before I got the result I was after. I can always rely on SCHOLL pads and compounds to come up with the goods! – Master Detailer, UDS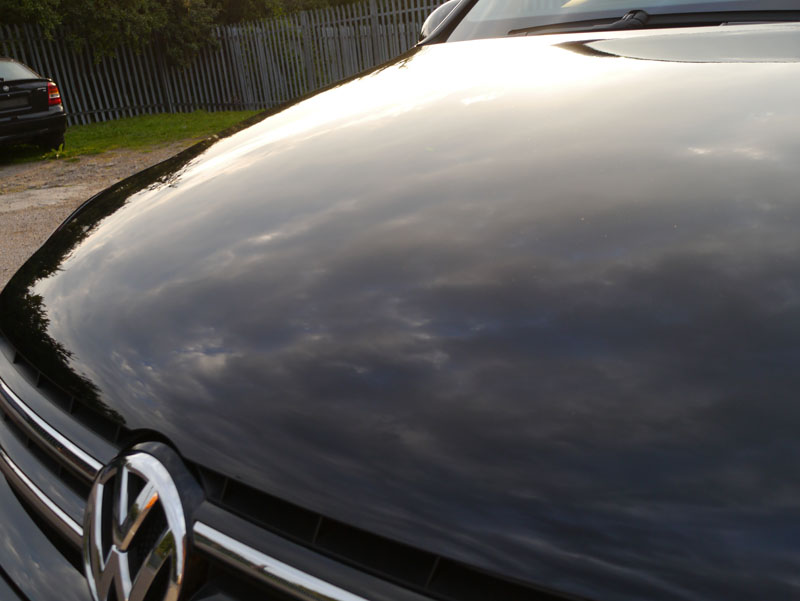 With the paintwork now restored the Touareg V6 was thoroughly cleansed using Nanolex PREMIUM Paint Cleaner, ensuring all polish residues were removed in order to allow the glass coating to bond fully with the clearcoat. Using a soft cotton applicator pad, a thin layer of Nanolex ULTRA Paint & Alloy Sealant was applied. Once cured, ULTRA Paint & Alloy Sealant will leave a hydrophobic, oleophobic (oil-resistant) layer which repels dirt, oil and water and encourages contaminants to rinse away easily thus avoiding damage to the now glossy paintwork.
Whilst the glass coat was curing the wheels were wiped with Nanolex PREMIUM Paint Cleaner and ULTRA Paint & Alloy Sealant applied. ULTRA Paint & Alloy Sealant has a high heat resistance and inhibits the bonding of brake dust particles – important for a heavy vehicle with automatic transmission.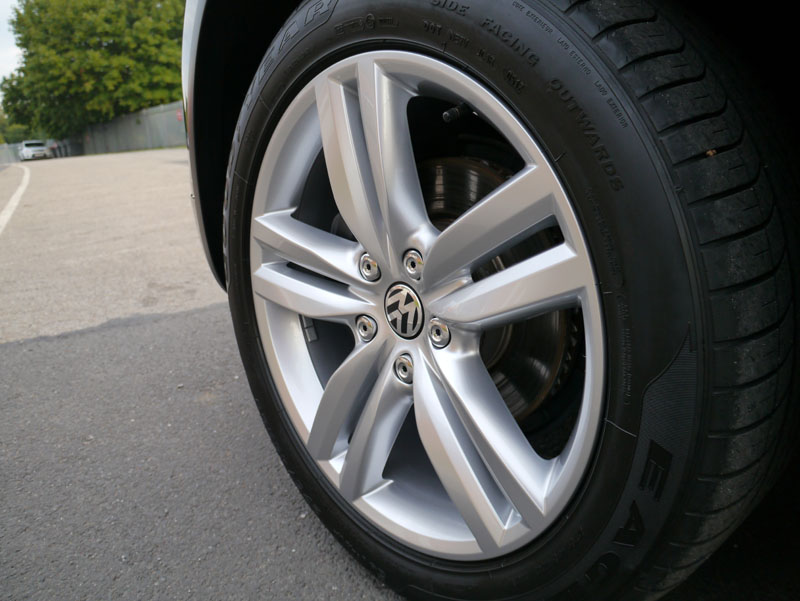 The leather interior was cleaned using Swissvax Leather Cleaner, conditioned with Swissvax Leather Milk with Vitamin E and then protected with Swissvax Elephant Leather Preserver.
Swissvax leather products are not greasy, so they're perfect for looking after leather without leaving residue behind. Equally, you don't have the problem of areas looking patchy, because the conditioner is easily absorbed. It preserves the smell of the new leather too. – Master Detailer, UDS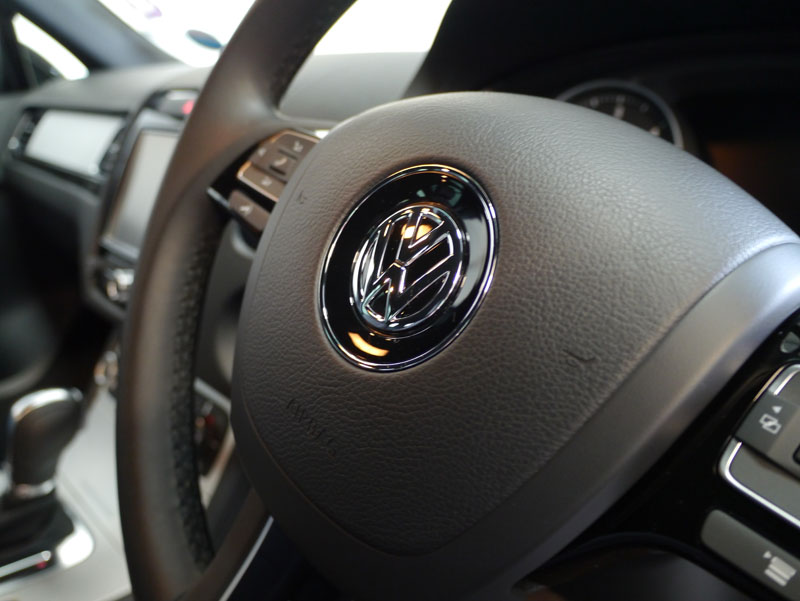 The glass was all cleaned with Nanolex PREMIUM Glass Cleaner and prepared with PREMIUM Glass Polish. The glass was then sealed using Nanolex ULTRA Glass Sealant which forms a bond with automotive glass that actively repels water, causing it to bead and blow away whilst driving. This minimises the requirement for using windscreen wipers and makes driving less tiring during bad weather conditions. The dirt repelling properties also mean less screen wash is required!
For the final stage an additional protective layer of Swissvax Crystal Rock was applied by hand. This luxury Concours-wax contains over 76% by wax volume of pure ivory coloured Grade one Carnauba wax from Northern Brazil which gives fantastic clarity to the paintwork, bringing out a really deep, wet-look shine that lasts for months.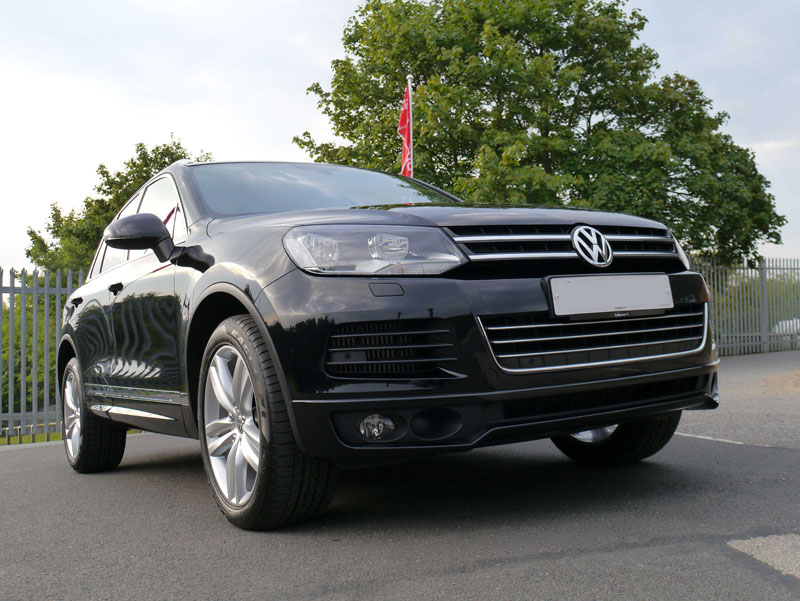 Ultimate Detailing Studio – Award Winning Detailing. Call 0845 838 1200 to discuss your requirements and arrange a free vehicle appraisal.
Ultimate Finish – Legendary Automotive Care since 1999.