NEW – Dodo Juice Fin Cut Machine Polishing Pads

Machine polishing pads come in all sorts of materials, shapes and sizes – wool pads, microfibre pads, foam pads, waffle pads, big pads, small pads…..the list is endless. Everyone has their favourite combinations. Ultimately, all the pads are designed to help users achieve a 'showroom' look on their vehicle, whether compounding to remove oxidation and scratches, polishing out swirls and holograms or simply to achieve a high gloss finish.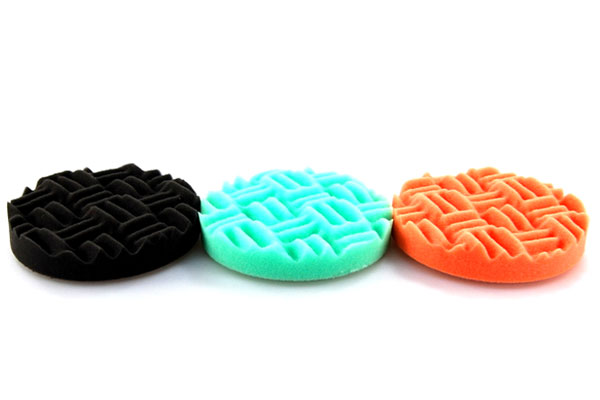 Dodo Juice has reinvented the pad with a completely different concept – the 'Fin Cut' Polishing Pad. Contrary to what you might expect from the name, Fin Cut pads have not been tossed in the ocean with Jaws and cousins. Instead they have been cleverly tooled cutting deep grooves and channels in to a chequer plate pattern on to the face of the pad.
Most pads by their very design, concentrate energy on the centre of the pad. This leaves a big part of the pad which isn't working for the user – which wastes time and energy. The Fin Cut Polishing Pads are designed to help spread the energy over the whole face of the pad. The grooves help to prevent product sling more effectively than standard pads and they also provide additional ventilation – so the pad works at cooler temperatures for longer time periods. All this adds up to more consistent results for the user.
We have done some tests on solid red paint to show the difference (see pictures showing the areas where paint pigment has been removed, shown as dark areas).  We won't put our name to something that doesn't offer a tangible advantage or benefit compared to other pads. – Dom Colbeck – Dodo Juice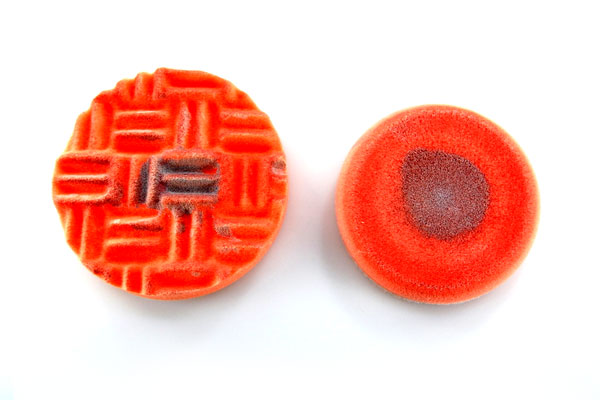 Fin Cut pads are available for cutting, polishing and finishing applications. Standard pad size is 150mm / 6 inch, and for those hard to reach areas or for contoured surfaces there are 80mm / 3.5 inch spot pads. 
Dodo Juice Fin Cut Polishing Pads are available to pre-order now for delivery week commencing 21st January.
Those clever chaps at the Ultimate Detailing Studio will be putting the Dodo Juice 'Fin Cut' Pads through their paces very soon – watch this Blog for the full report.
Ultimate Finish – Legendary Automotive Care since 1999.