Introducing GYEON Ceramic Quartz Coatings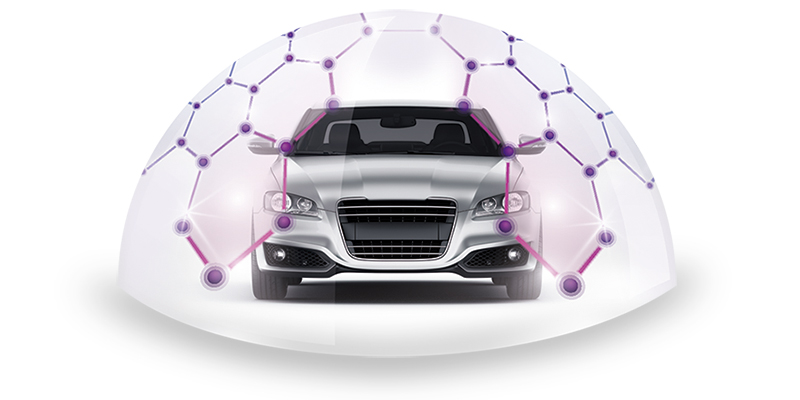 As the UK's leading independent retailer of car care and car detailing products, Ultimate Finish already has an extensive line-up of shampoos, polishes, waxes and sealants, along with all the accessories required to ensure customers can keep their cars in tip-top condition. With new products being developed on a regular basis it's essential Ultimate Finish stays at the sharp end of the market, testing new products as they emerge and determining what will compliment the existing ranges. Part of that process is listening to customers and responding to demand.
Korea's GYEON Quartz Coatings have recently enjoyed a surge in popularity, leading to a flood of requests from UF customers for this range to be stocked. In addition to their coatings, GYEON manufactures supporting products, such as a clay bar, shampoos, wash mitts, tar removers, iron contamination removers, etc, all designed to interact with each other to provide the car care enthusiast with an easy-to-use car care system. UF appreciates their customers are highly discerning and thought they might like to know more about the inspiration behind GYEON, how it came about and what plans there are for the future. GYEON is spear-headed by Robert & Jeremy so UF caught up with Jeremy and invited him to share his thoughts:
UF: We're sure our customers would be interested to know a bit about your background?

Jeremy: We both are petrol heads and we've always been into cars and for a long time also into detailing. The idea to create our own brand has grown for some time, but testing and preparations started over 4 years ago. We established contacts to various detailing studios all over the world, helping us to test and develop our products.

Behind every single product stands a series of long term tests, all of the products we offer are the same that we use on our own cars. Thanks to our friends, we had the possibility to test the whole range of our products nearly on every continent and climate, so no miss-use or unexpected effect will surprise us. Due to suggestions, we created a solution for enthusiasts, where the ease of use and safety comes first, as well as a coating developed especially for pro-detailers.

We both travelled a lot and lived abroad. We actually met through our passion for detailing, but it was in a totally different "era" for the whole detailing market, I'd call it the wax-era. Nobody thought a couple years ago, that such high-tech stuff would win such a wide audience and popularity as it has nowadays.

UF: What was the inspiration behind GYEON?

Jeremy: As we always cared about our cars and had a wide range of car care products, we had a very good and close in look at what was available on the market. We were looking for the best options for our cars and we spend hours on washing, polishing and waxing. As time passed, we had less and less time to take care of them ourselves, so we started looking for the most easy to use and most durable solutions. And here we come to the most important point. We couldn't find a good looking, consistent brand offering high-tech products. That was the breakthrough. We thought we could create something on our own that would deliver all that we expected under one brand, with up-to-date and attractive packaging. So we sat down and found some core values that we care about and that are crucial for us. We identified such words as "innovation", "durability", "high-tech", and "reliable". That became the cornerstone for our project.

Thanks to Roberts business relationships made during travels in the Far East, mostly with our main chemist, we built our own, small factory in Korea and started developing our first own formulas. That took a very long time, but became an inspiring process, as we knew every single product from scratch and could influence its smallest details. We always wanted to be innovative and strived for the best. The results have produced some huge surprises for the grown-up detailing brands, like the world's first and only car shampoo, that contains SiO2 (Q2M Bathe+) or Q2 LeatherCoat, which is the first quartz-based leather conditioner and protectant! As we're constantly developing, we're gaining a lot of inspiration and energy out of our first noticeable awards, like the runner-up silver medals won during the DetailingWorld poles for Q2Mohs and Q2Tire – a top-notch coating and the world's only SiO2 based tire dressing.

UF: What does GYEON actually mean?

Jeremy: Gyeon is a Korean word and in a simple translation stands for strength, power and durability – all of those correspond with the core values of our products and philosophy. Also from the very beginning we were looking for a name that would be universal and easy to use for our foreign customers from all over the world – and it does, this word really works well in every language.

UF: There's a lot of talk of quartz coatings all being the same, just with different labels on the bottles. How is GYEON different?

Jeremy: We're not a brand based on private labelling, as the majority of car care "producers". The core of our range was developed, tested and produced in our own laboratory and factory. We source only a couple of products from Japan or Germany, but you'll surely know that, as we state the country of origin on the bottles. Both of them, despite external producers, are totally custom made formulas especially for GYEON.

UF: How can you be so sure your products work?

Jeremy: Before our debut, some of the products we introduced were tested over 2 years. We're very proud of the fact that if we're launching a product, we know everything about it or even a bit more. We're never experimenting on our customer's cars with various formulas. Every single product has been put through both laboratory and real-life tests. For example, before its launch Q2Mohs was applied on a several cars on 3 continents. If we say a new formula is ready to go live, we're launching a new product and not modifying / exchanging one of the range. We simply don't want to rob our customers of the opportunity to use what they like and know best.

UF: It seems your customers, no matter how big or small, are very important to you.  

Traveling and working in the Far East taught us a lot, mostly to respect other cultures, in this particular case our customers. We're proud of our customer services answering questions of every single customer, no matter if they are a distributor or someone who has bought just one microfibre.

Together with our country distributors, we have developed language-specific versions of our website, with product descriptions that are easy to find and understandable for everyone. You don't have to know English or Korean to get a user-manual in your country's language – it's attached to every single product no matter where you buy it. We consider it a major achievement for such a young company, as most "giants" of the detailing business have overlooked this for many years.

Receiving two major awards from Detailing World in the first year of running our brand and having distributors in over 30 countries worldwide is not only a success for us, it's a huge commitment to our partners and customers. That's why we're putting so much effort and resources into development and tests. We're completely sure of every product sold. We're working harder than ever to become a leader in high tech car care products.

UF: Do you both own sports cars or classic cars? 

Jeremy: We're both huge Porsche fans. Robert has probably the best evolving car in history, as he's driving a 911 as his daily ride. On the other hand I'm still testing and looking for the ultimate choice, having had some very different cars. If you're asking about classic stuff – I'm a huge fan of small, British roadsters as they are an admirable breed of cars and dreaming of a Spitfire inspired Morgan 3Wheeler.

UF: What plans do you have for the future of GYEON (that we're allowed to talk about!)

Jeremy: Innovation multiplied. 2014 was a very busy year for us as we moved to a new production plant and have a new Korean office. Still, we're constantly developing and testing new stuff. We're planning to launch 2-3 new products probably even in 2014. We can say that one of them will be a huge surprise! We dreamed about a product being a fully-fledged coating that's as easy to use as a classic wax. And, fingers crossed, we'll make it as the world's first ; )
The Flagship Coatings:
Q2 PRIME is GYEON's standard coating offering a high level of durability and outstanding hydrophobic properties. Rain water typically carries dirt and other contamination. The water-hating nature encourages water to roll into beads and run off the vehicle carrying contamination with it. Vehicles treated with Q2 PRIME will therefore be easier to keep clean, making maintenance washing quicker and easier, without the need for 'scrubbing' at the paintwork. Good news as the 'scrubbing' action of the wash mitt is typically what incurs swirls which accumulate over time and make paintwork look dull. Additionally, Q2 PRIME adds around 2 h to the average clearcoat hardness (around 3-4 on the Moh's scale), significantly increasing the clearcoat's resistance to swirls marks. Q2 PRIME is also virtually impervious to harsh wash chemicals with a pH tolerance between 2 and 11. The resulting coating will last around 12,000 miles and, being competitively priced, the outstanding performance makes it extremely popular with car care enthusiasts.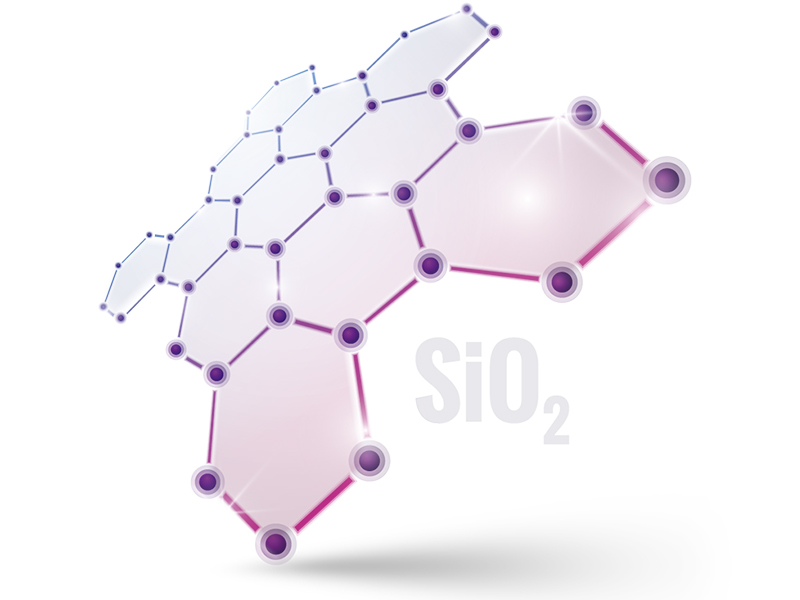 Q2 MOHS is GYEON's top of the range consumer-applied quartz coating. In laboratory tests, Q2 MOHS has a hardness rating of 9 Mohs (diamond is rated at 10) and therefore adds around 5 Mohs to the hardness of standard clearcoat. This makes it particularly resilient to swirling such as caused by poor or hurried wash-techniques. Like Q2 PRIME, Q2 MOHS has a pH tolerance between 2 and 11 making it extremely durable even in the harshest of conditions. The hydrophobic nature does not diminish over time, with real-world conditions testing showing the coating to last in excess of 12 months. The optical clarity of the product enhances the natural shine of the paintwork and adds a liquid depth, particularly to dark or warm coloured vehicles.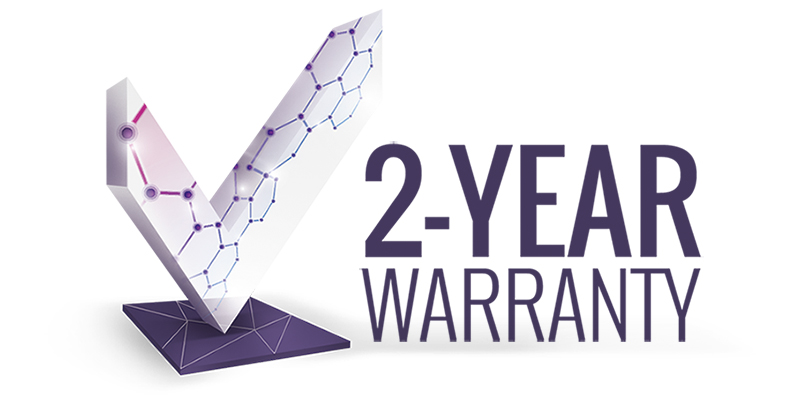 Q2 MOHS+ is only available as a product to GYEON-certified detailers as it must be applied in strictly controlled conditions in order to ensure maximum longevity and integrity of the coating. Consumers may purchase Q2 MOHS+ as a service to be applied by a GYEON-certified detailer and it comes with a manufacturer-backed two year guarantee.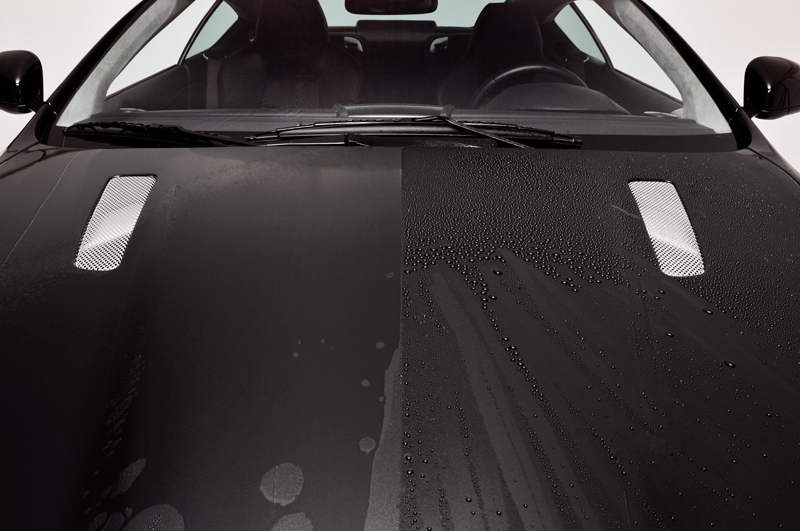 In addition to their flagship coatings GYEON has some 'secret weapon' products which highlight how well thought-out the range is and how responsive the manufacturer is to customer concerns. Q2M WaterSpot is an innovative product specifically designed to tackle the difficult problem of calcium carbonate deposits left behind by evaporated water. Mildly acidic, Q2M WaterSpot dissolves these deposits and, due to the highly pH tolerant nature of GYEON coatings, the protective layer will not be compromised.
Never mind 'wash & wax', Q2M BATHE+ is a shampoo fortified with SiO2-rich polymers to leave the car's surface smooth and slick with added shine and protection that actually works. Q2M WetCoat is a superb, time-saving option designed to be applied directly to a wet car for added hydrophobic protection. Q2M WetCoat used in conjunction with Q2M BATHE+ is a great option for those for whom time is of the essence, but yet don't want to compromise on protection and shine!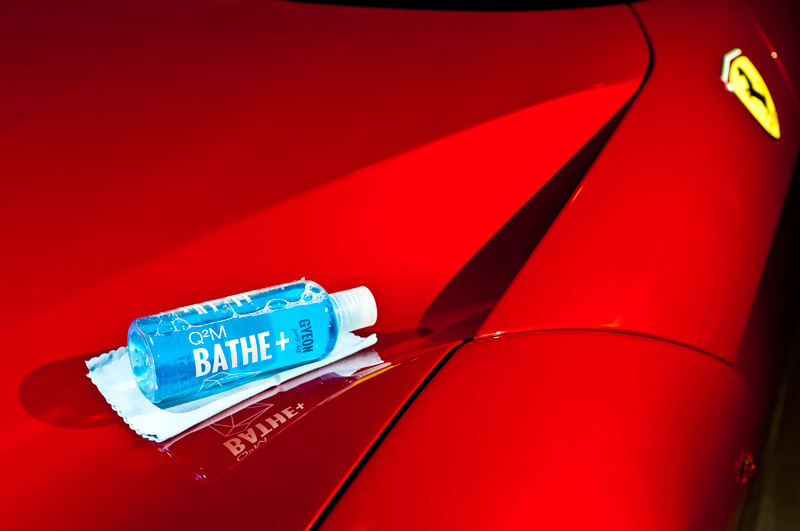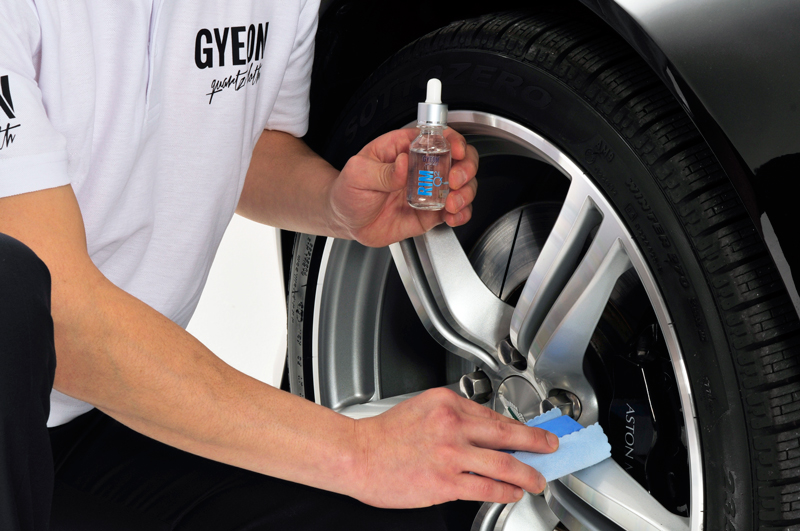 The GYEON range also includes protective coatings for alloy wheels, automotive glass and exterior plastic trim. For the interior there is Q2 FabricCoat and Q2 LeatherCoat, all designed around the same principles of adding measurable protection, UV resilience and abrasion resistance.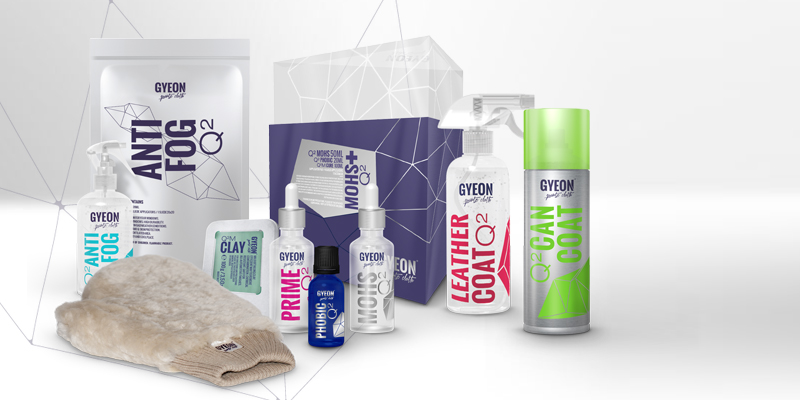 GYEON is available now alongside other leading manufacturers including Nanolex, Meguiar's, Gtechniq, PolishAngel, Dodo Juice, Swissvax, Valet Pro & many more. For the full range of car care products, detailing accessories such as machine polishers, plus essential items such as smart battery charger conditioners, jump starters, fully tailored and semi-tailored car covers please visit www.theultimatefinish.co.uk. If you have any questions on any of our products, please get in touch either by emailing sales@theultimatefinish.co.uk or calling on our new landline and mobile-friendly number, 0333 800 8004. Our friendly and knowledgeable team is on hand, Monday to Friday, 8am thru 6pm to take your call.
Ultimate Finish – Innovative Automotive Care since 1999.