New From Nanolex Car Care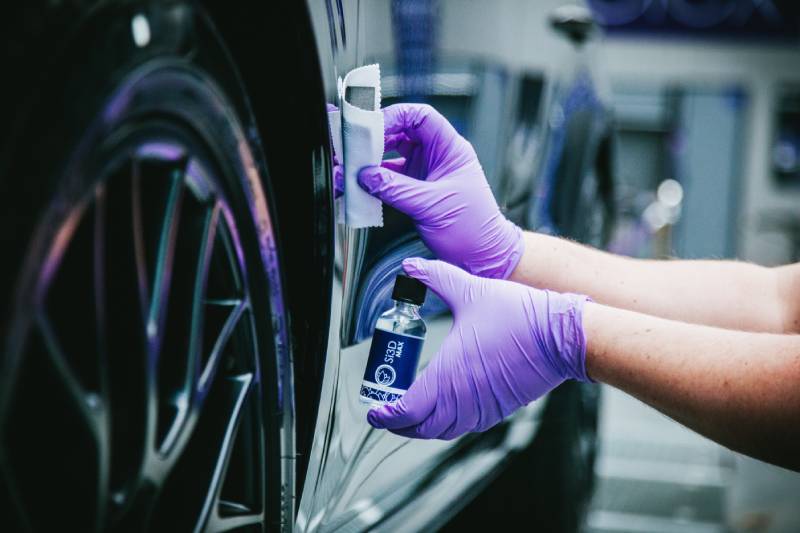 Sitting in the market as one of the most popular detailing brands we offer, we were excited to hear of several new products on the horizon from German specialists, Nanolex. Plenty to whet the appetite of our loyal detailing professionals and enthusiasts going into the detailing season!
For those of you that are not familiar with Nanolex, they are a German manufacturer of car care products, all of which are designed, tested and produced in the homeland to meet their extremely high standards. Using nanotechnology, Nanolex continue to engineer various hydrophobic and oleophobic coatings to cater for automotive surfaces.
In addition to the protective coatings Nanolex manufacture, there are also a host of non-contact maintenance products designed to reduce inflicting swirls and scratches during your wash stage and many of which designed to complement nano-ceramic coatings by enhancing shine and boosting longevity. Here are the latest additions available to buy from UF!
One Polish & Protect – All-In-One Compound & Sealant
When it comes to machine polishing, there is probably still an element of it being a part of car care specifically for professionally led users who are confident in their abilities and have plenty of training or experience. But in reality, once you've experimented (Safely!) and got to grips with a machine, pads and compounds, it really isn't such the daunting prospect it is often made out to be.
This is the aim of the next product from Nanolex and it's certainly one that has been designed to de-mystify a lot of the jargon surrounding compounds, polishes and elaborate 2-step methods.
Engineered to remove scratches, swirls and clouding quickly as well as sanding marks up to 2500 grit, One Polish & Protect will produce a near perfect finish on surfaces, whilst also delivering long term protection – all in one step. The product is suitable for use with two kinds of machine polishers – rotary and random orbital driven units and the solution is compatible for use on all paint types.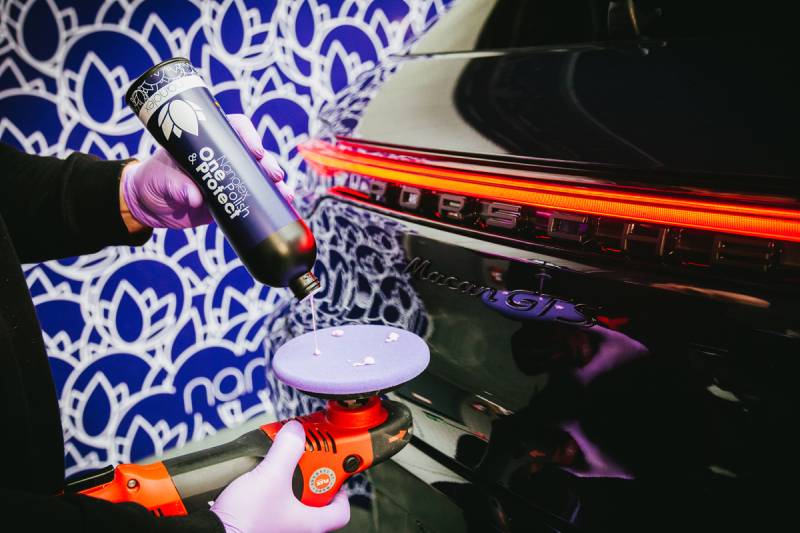 Nanolex insist the best results can be achieved in tandem with their very own Polishing Pads with a small volume of the product, using speeds of up to and around 2000 r.p.m.
Thanks to the sophisticated protection and gloss additives the boffins at Nanolex have come up with, One Polish & Protect will lock in protection once applied to the surface for several months and at the same time you can also enjoy an outstanding gloss finish, with extremely high hydrophobic properties.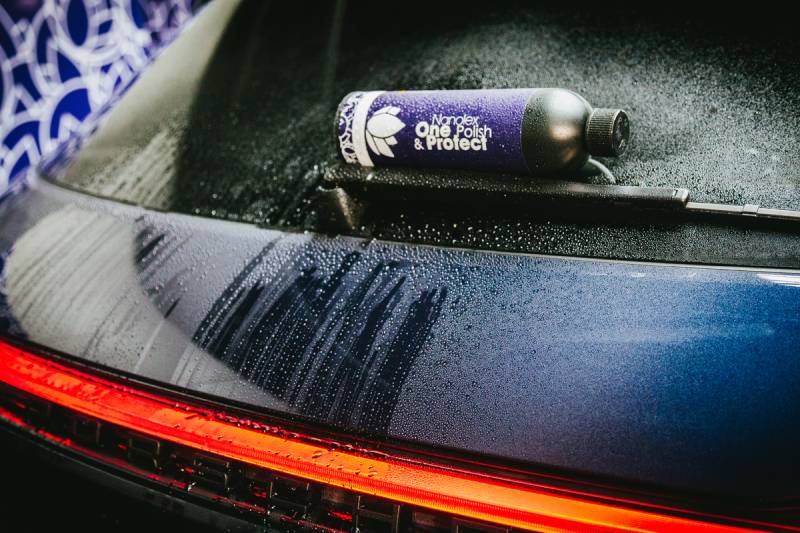 Si3D MAX – Protection, Hydrophobicity & Gloss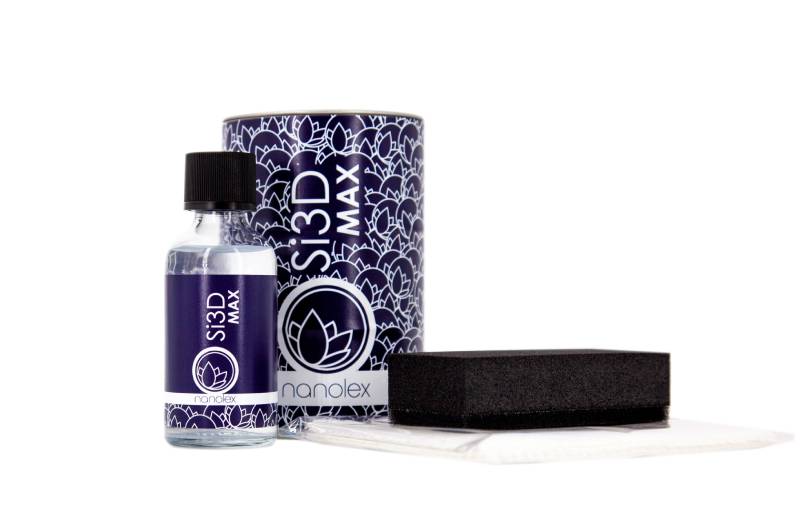 As mentioned at the top of this article, Polysilazane-based "ceramic" or "glass" coatings are a major part of the Nanolex offering, with meticulous analysis and production processes always underway to try and stay 'ahead of the game' with their products.
But what makes the latest release of Si3D Max any different from the rest? Nanolex say that because we are now beginning to see much thinner layers of clear coat on vehicles, it has meant that there is a need for the maximum possible of thickness to be added to them when it comes to a ceramic coating. These thinner clearcoats have triggered a high demand from Nanolex customers knocking on the door requesting a much thicker solution – lucky for them they are getting their wish!
It's not just the thickness of the solution which will satisfy the Nanolex faithful either – there are other demands which are being met. Nanolex have worked on a package which is VOC-free, very easy to apply, suitable for all types of surfaces and durable up to 50,000 KM or 50 washes. Impressive stuff.
Si3D MAX quickly forms a very thick, crosslinked polysilazane matrix to provide the maximum protection and at the same time provides maximum 'easy to clean properties'. What does that mean? Put simply, once you've applied the coating, you will notice that your maintenance washes thereafter will become a whole lot easier!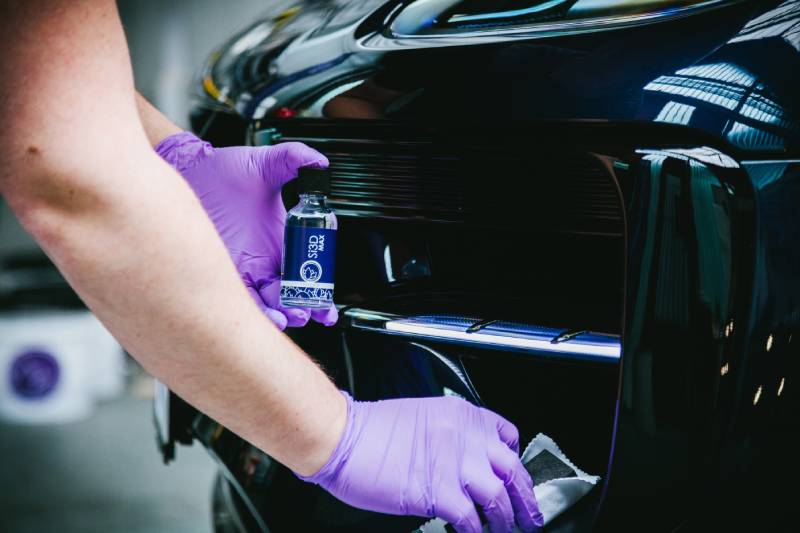 This three-dimensional matrix Nanolex have designed forms a highly chemical and abrasion-resistant layer when applied and there will also be extremely impressive hydrophobic properties locked in too (the video below sure shows this in full effect!).
As if all the above was not enough, you then have the cosmetic advantages. Because such a high layer of thickness is put down onto the surface it essentially means the increase in the depth of colour is taken to the maximum as well.
Such is the level of testing and development undertaken in their German labs, the solution Nanolex has produced contains advanced additives which allow Si3D Max to reach its full potential with one single layer and as touched upon earlier, the thick protective coat is suitable for application on painted surfaces, rims and hard plastic parts.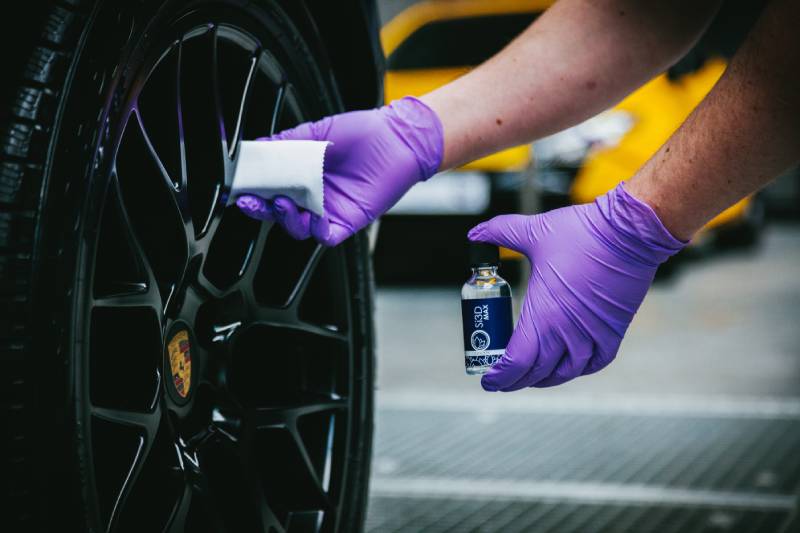 SiSplash – Long Lasting Sealant
When Nanolex released a sneak peak of SiSplash to the masses, the initial response was that it was 'just another spray on sealant', but they were quick to make it clear that was not the case
Nanolex pride themselves on introducing the first ever wet applied sealant – Wash Coat – ground-breaking at the time and in retrospect it can take credit for defining the category. Always keen to progress though, Nanolex got to work and looked to raise the bar again in what some might have expected to be called 'Wash Coat 2.0'.
So why have Nanolex called it SiSplash then? Well the answer is because it offers a whole lot more and isn't just a ready to use version of Wash Coat, or a simple spray-on-wet-and-rinse product.
It can be applied wet, but you can also apply it dry, which makes it similar to a traditional sealant in that respect. It is also compatible to work perfectly well on glass, with impressive durability. In addition to all of this you can actually feel SiSplash on the surface thanks to the thick film it lays down.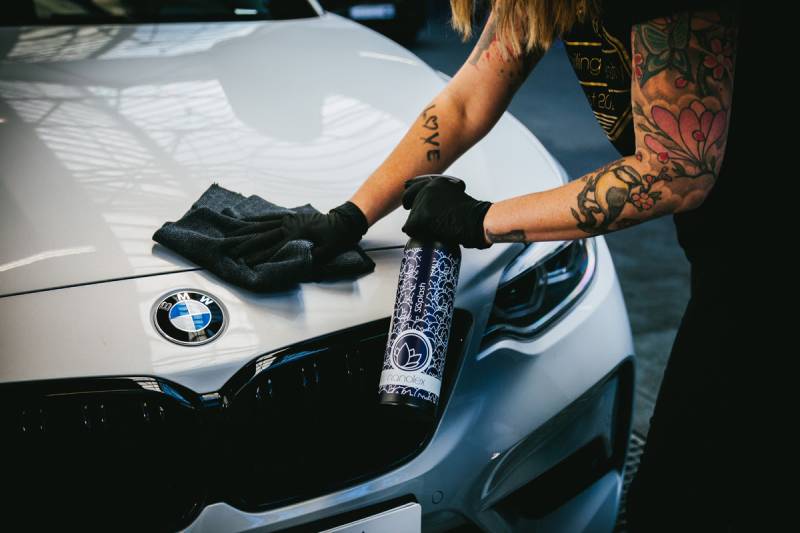 The versatility of SiSplash is certainly not in question. It's an extremely easy to use long lasting sealant and proves highly effective for use on all exterior automotive surfaces – this also includes automotive wraps and PPF.
The solution offers outstanding gloss levels alongside excellent hydrophobicity once applied. In terms of when you should apply it, you have a couple of options. A single application will work as a stand-alone product perfectly well, but if you are looking to enhance an existing coating that is in place, SiSplash will do just that.
There is sure to be mass appeal, largely thanks to the ease of application the product can boast. Simply apply sparingly to all exterior surfaces after your wash stage, then rinse off and dry as you normally would. The result is a silky smooth finish and a car that will stay cleaner for longer, with far less effort needed when carrying out future maintenance washing.
Ultra Plush Wash Pad
Last but not least is a tool for the wash stage – the Ultra Plush Wash Pad. It comes with an extremely soft, high-grade microfibre and a weight of 380 gsm. The combination of the weight and dimensions of 22 x 15 x 5cm mean it is perfectly suitable for efficient automotive cleaning.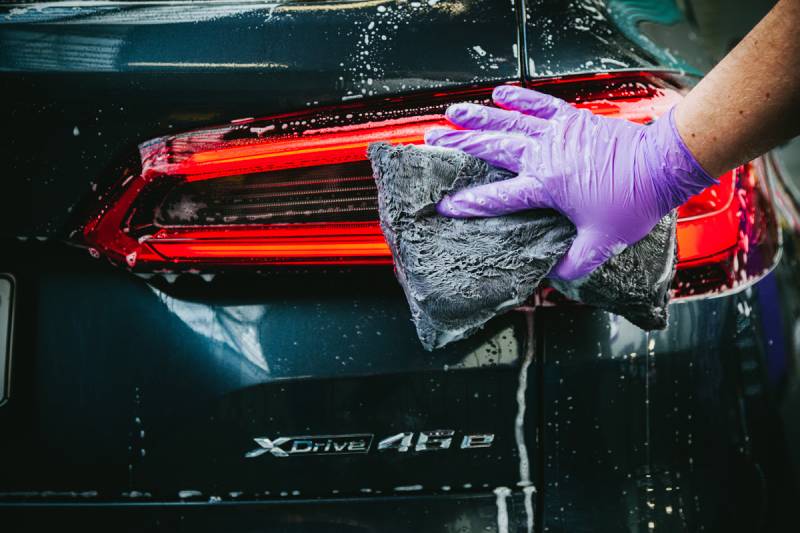 The high pile in combination with the extremely plush and soft microfibre yarn mean the possibility of inflicting micro-scratching or swirls can be kept to an absolute minimum. Composed of 70% Polyester and 30% Polyamide, this means the Nanolex Ultra Plush Wash Pad is a highly durable and robust tool that can be washed at 90°C and even tumble dried.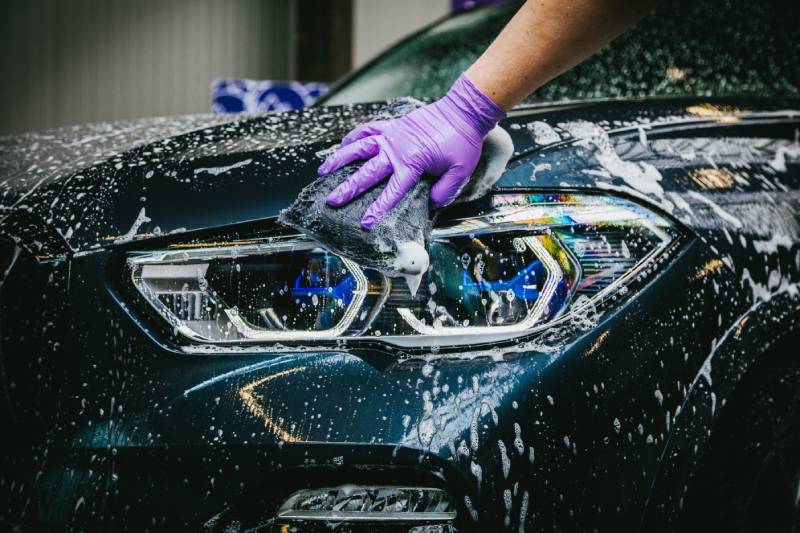 User Friendly Products For All
Nanolex have no doubt earned their position as one of the most recognised manufacturers in the pro-detailing world, but with their latest batch of products, they are keen to ensure all ends of the car care user spectrum are enticed. We certainly think that thanks to the eco-friendly and easy to use properties of the new sealants in particular, they are certainly well on course to achieve their goal here.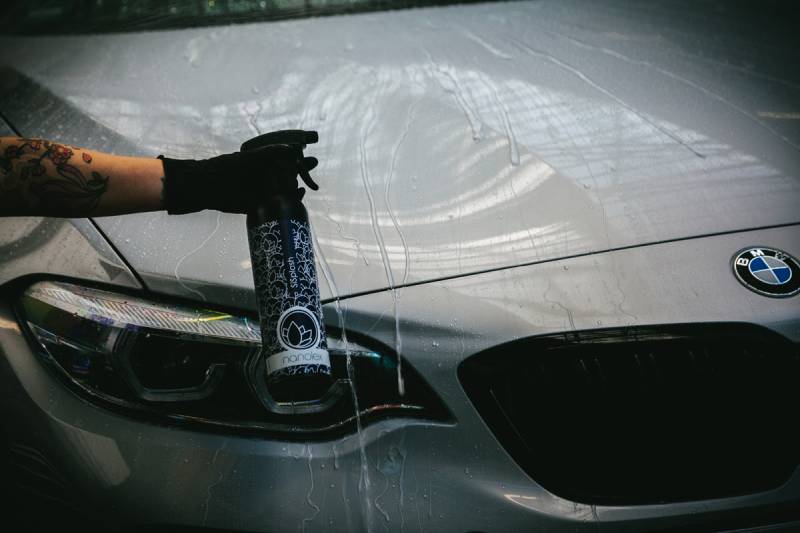 Featured Products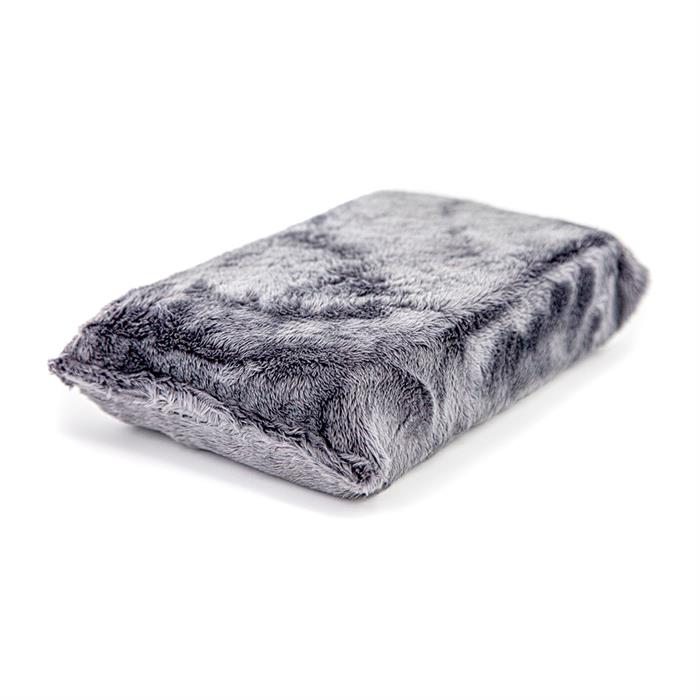 Nanolex Ultra Plush Wash Pad £16.00
Extremely soft, plush surface
380GSM
22x15x5cm
Highly durable foam and microfibre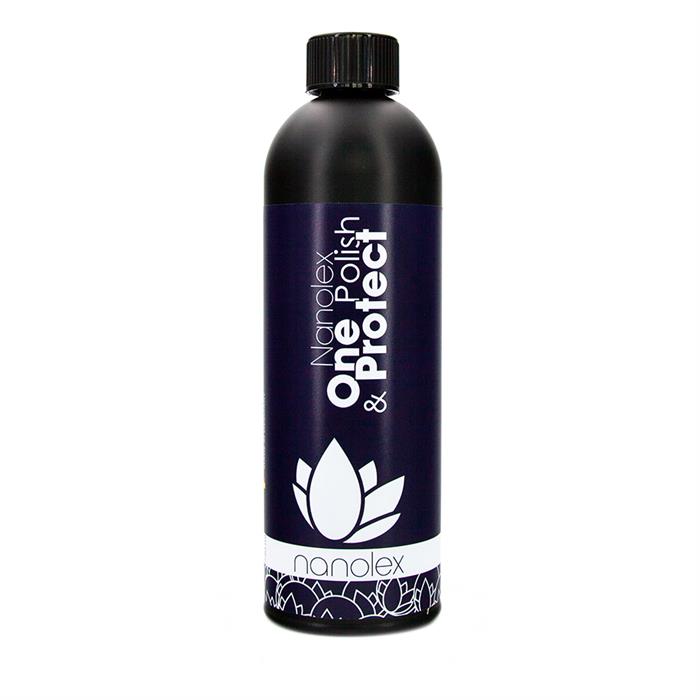 Nanolex One Polish & Protect From £18.00
High cutting power
Outstanding finish
Durable protection
Maximum gloss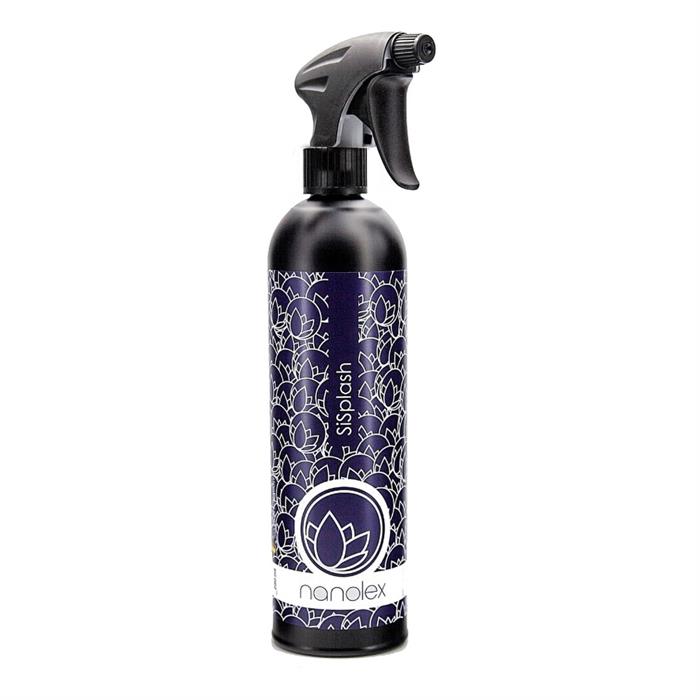 Nanolex SiSplash £17.00
Extremely easy to use with instant effect on wet and dry surfaces
Highly hydrophobic
Outstanding gloss
Silky smooth touch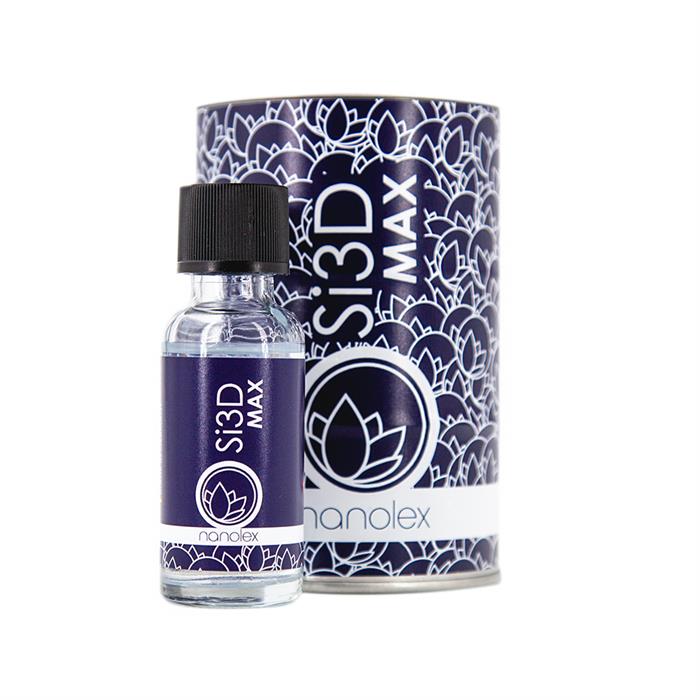 Nanolex Si3D MAX FROM £85.00
Maximum thick layer for maximum protection
Maximum easy to clean effect
Maximum Hydrophobicity
Maximum Gloss
Shop The World's Best Car Care Products – Ultimate Finish
UF Detailing Studio – Award Winning Detailing. Call 01474 360 360