Test, Charge & Condition Your Car Battery With One Unit!
Have you booked your summer vacation yet? If so it's essential to complete a car battery check and a maintenance charge prior to going away. Did you know that one in ten flat batteries are experienced by people returning to their cars after a period of time on holiday?
Turning the ignition key only to hear the daunting 'click' of the starter motor but no resulting action is usually caused by an insufficiently charged battery. Swedish electronics specialists CTEK have expanded their best-selling car battery charger the MXS 5.0, by adding an innovative threefold test program.
The result is the CTEK MXS 5.0 'Test & Charge'.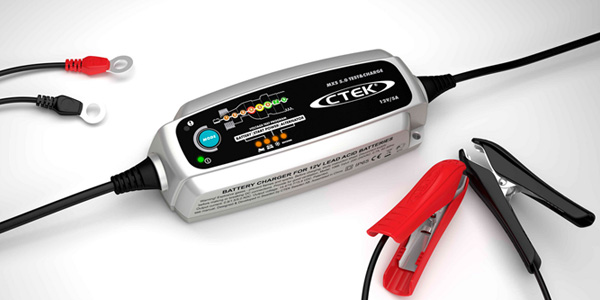 With this all new feature, it is possible to see, at the touch of a button, the battery voltage and its ability to start your vehicle. A further feature allows you to check if the alternator output voltage is correct! These new features brings the compact charger to the levels previously only available in large and costly workshop chargers.
The superb functionality of the original MXS5.0 has remained unchanged with a simple one button operation and an ingenious function for restoring deeply-discharged batteries, as well as ably adapting to very low temperatures or the smaller sized (Ah) batteries found on motorbikes. Classic car owners will appreciate the pulse charge feature up to 160 Ah.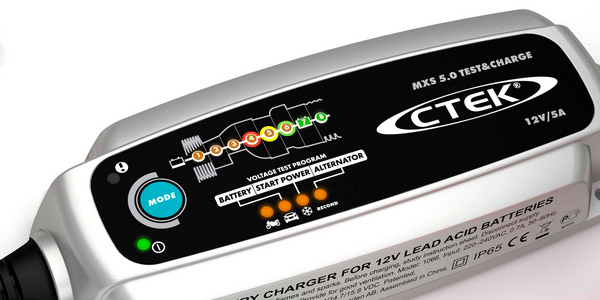 Ultimate Finish has already used this fantastic addition to the CTEK range to bring several customers batteries back to life that had previously been prescribed as dead!
The CTEK MXS 5.0 'Test & Charge' is available now from Ultimate Finish – Legendary Automotive Care since 1999.